World Princess week continues today with Wednesday's princess: Moana! Read on to see what all is in store for the chief's daughter.
Today, fans of Moana can celebrate the titular character at home and at Disney Parks and Resorts around the world!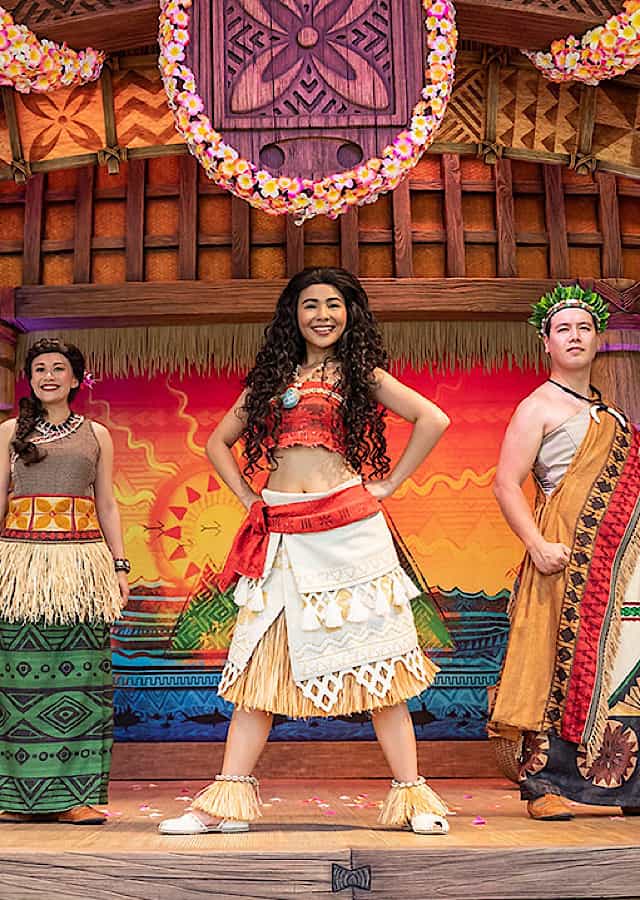 The first ever World Princess Week kicked off on Monday with a celebration of all things Tiana! Tuesday, the Disney Parks Blog highlighted Cinderella! Read more about both announcements here.
Celebrating Moana Today
Whether you agree with Moana that "daughter of the chief" isn't the same as "princess" or not, Disney certainly considers her a princess and is ready to celebrate all things Moana this month around the world!
Aulani
According to the Disney Parks Blog, two special Moana treats can be found at Aulani, a Disney Resort and Spa!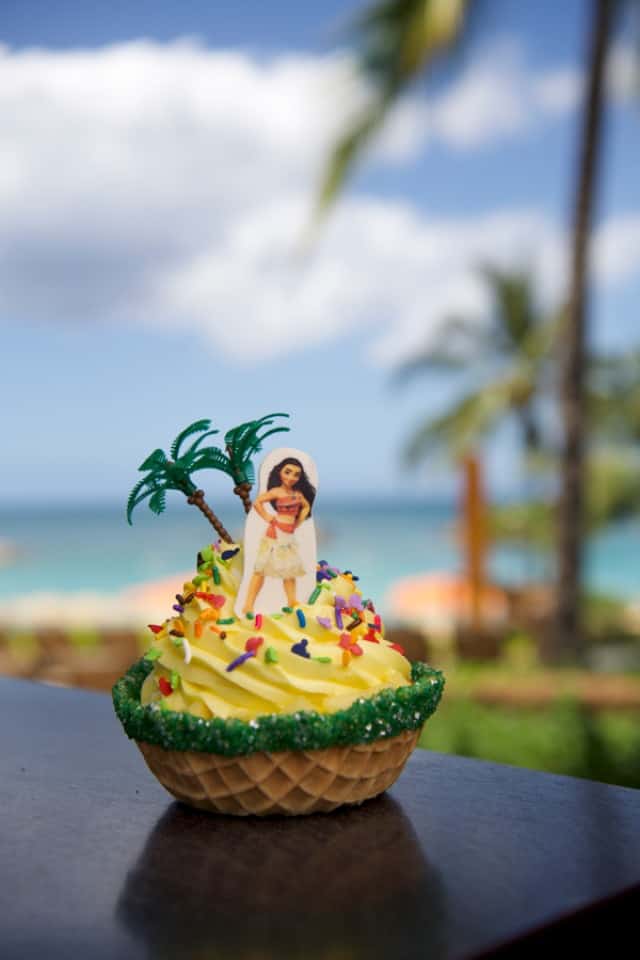 There's the Dole Whip sundae above, featuring a waffle cone bowl and a white chocolate image of Moana. There's also a chocolate covered banana with a white chocolate image of Moana: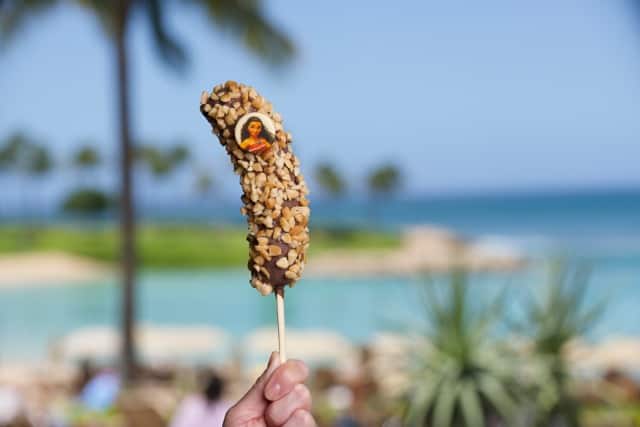 Both look so yummy! But, that's not all! Tonight Moana herself will be live streaming on TikTok in honor of Aulani's 10 year anniversary! Take a closer look at this resort and learn more about the local culture tonight at 8p.m. Eastern!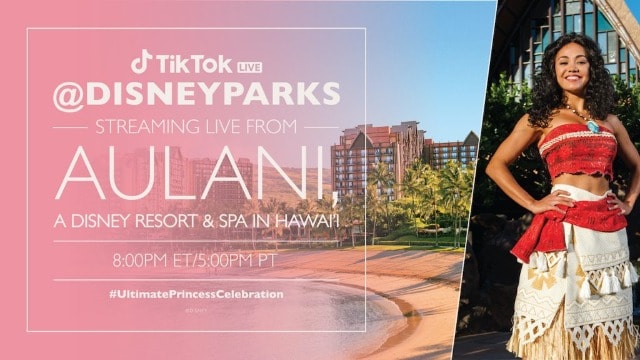 Walt Disney World
Moana typically meets on the Fantasyland float at Magic Kingdom with Gaston, Peter Pan, and others!
You can also grab a cute Moana themed cupcake at Disney's Polynesian Village resort! Check it out below: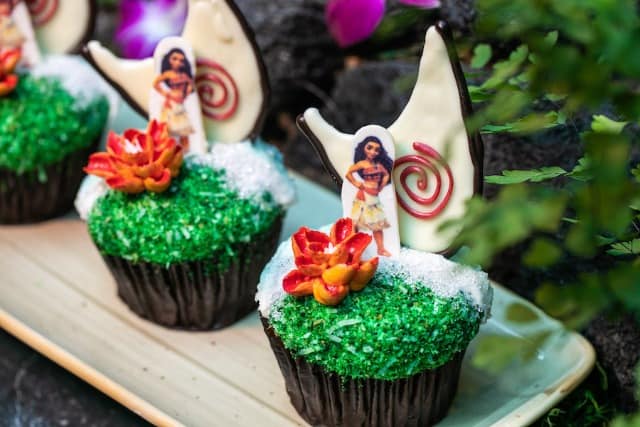 Disney highlighted the 'Ohana restaurant for guests wanting to feel like they've gone to the islands, but no mention of any Moana additions were included in the post.
Disneyland Resort
Disneyland resort offers a special Moana photo opportunity! Pose in front of artwork from the new "Tales of Kindness" storybook collection!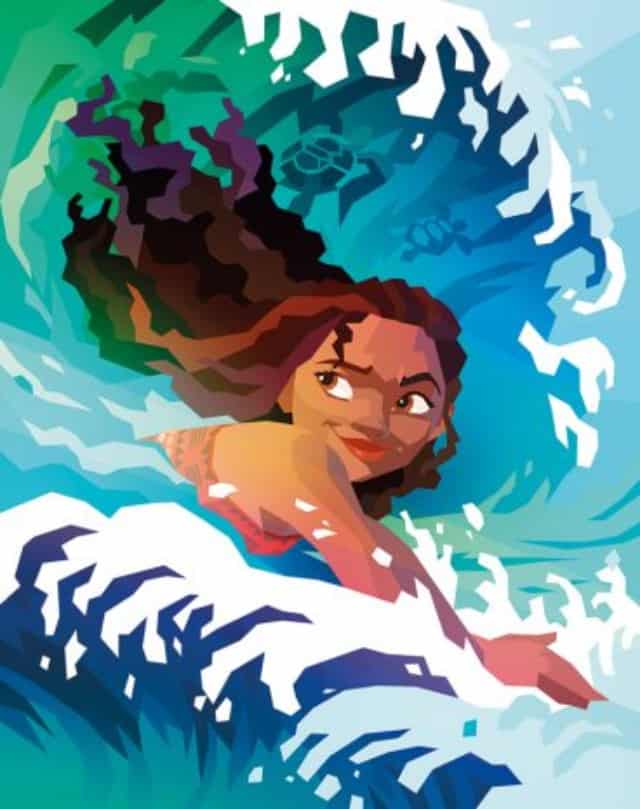 Disney Cruise Line
Disney took this opportunity to highlight a new experience that will be available on board the Disney Wish next summer! The new experience will utilize augmented reality to take families on an immersive experience!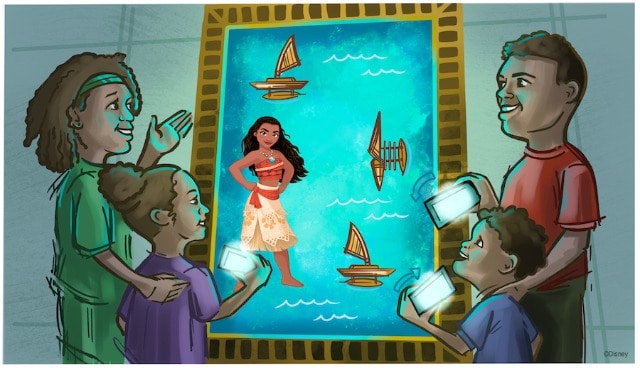 Hong Kong Disneyland
Moana has a big part in the new Castle stage show at Hong Kong Disneyland! The Disney Parks Blog describes the show as a positive show with an uplifting message: follow your dreams!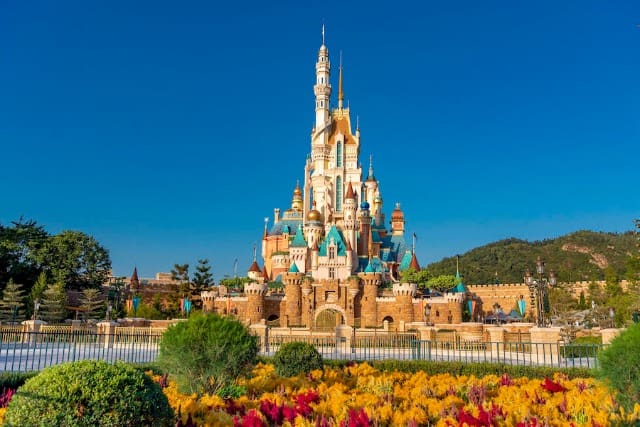 Will you be watching the TikTok live from home tonight? Let us know in the comments on Facebook!
-Rebecca W Davis