Guests on board the Disney Wish are in for not one, but two treats! If you thought Disney's first ever attraction at sea was exciting, it just got better!
Disney Wish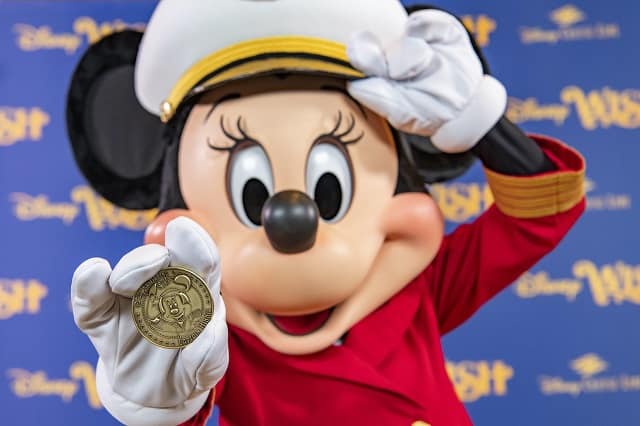 The Disney Wish is Disney Cruise Line's newest ship. Guests can expect to make their maiden voyage on the Disney Wish in June 2022.
For a sneak peek at the latest construction of the cruise ship, take a look at this post HERE. Construction is well on its way and we cannot wait to see the finished product!
Plenty of fun is in store for guests sailing on the Wish. From stunning staterooms, exciting entertainment, and a cinematic dining adventure, this cruise will be certainly one to remember.
AquaMouse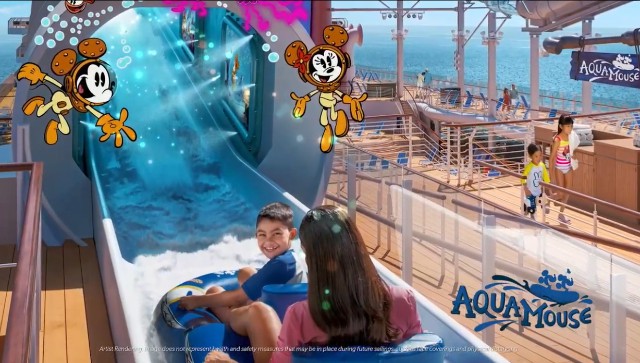 Another feature on board is Disney's first ever attraction at sea. The AquaMouse will be more similar to a Disney Attraction in the parks, immersing guests in an original Mickey Mouse cartoon short called "Scuba Scramble."
To read about more details regarding the AquaMouse, check out this post.
Today, Disney has shared that the AquaMouse will have not only one, but two animated adventures for guests to enjoy!
Disney Parks Blog has shared the following regarding the second animated adventure:
"Our second show is "Swiss Meltdown," where Mickey and Minnie will invite you on a mountain sledding excursion that will inevitably (and hilariously) go awry. When the sun comes out and the snow begins to melt, you'll be off on a frantic dash to the mountaintop while trying to avoid obstacles like avalanches, leaky rock walls and waterfalls — oh, boy! The story is inspired by one of the Emmy Award-winning "Mickey Mouse" shorts, "Yodelberg," and composer Christopher Willis adapted his iconic score from the episode for the attraction."
To see a quick preview of this fun adventure at sea, check out this very short video here.
In addition to the fun adventure, Disney has shared that there are fun Disney easter eggs to be spotted on the attraction. They include an appearance by the abominable snowman from Disneyland's attraction, the Matterhorn Bobsleds. Also, be sure to try and spot Chip 'n Dale hiding in each show, as they hitchhike their way to Disney's private island, Castaway Cay.
Have you made a reservation to take a cruise on board the Disney Wish? Will you be trying out the AquaMouse? Tell us about it in the comments below or on our Facebook page!
Maggie Baltz