Are you ready for an amazing dining adventure on board Disney's newest cruise ship, the Wish? It's going to be pretty epic! Read on for the exciting details.
Disney Wish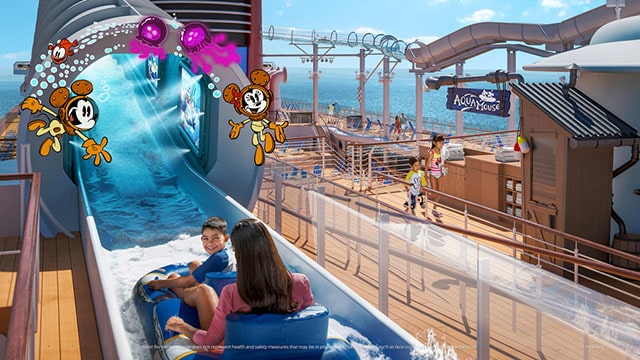 Not too long ago, Disney had some exciting announcements about the Disney Wish. Disney's newest ship is promising to bring all sorts of exciting entertainment, dining experiences like never seen before, fun kids clubs, and Disney's first ever attraction at sea.
One of them was that the ship will have the first ever Marvel cinematic dining experience. All we knew at the time was that it was going to be a top secret mission. Now we know more details, so let's take a look at what is to come, courtesy of Disney Parks Blog.
Avengers: Quantum Encounter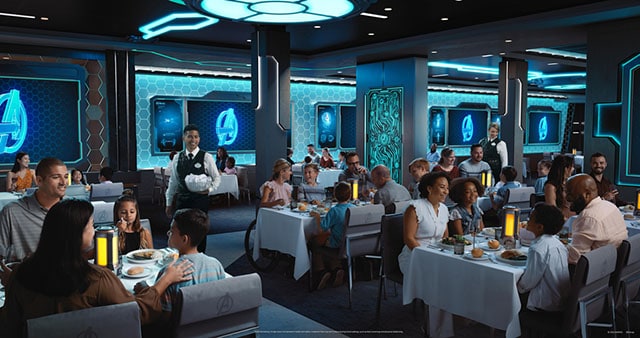 This exclusive Avengers adventure will assemble some of Earth's Mightiest — and tiniest — Super Heroes in a larger-than-life showcase of revolutionary quantum technology and world-class cuisine. It's more than a meal and more than a show: It's something that's never been done before in a restaurant on land or at sea!
For a first look at Avengers: Quantum Encounter, check out the video right here.
"Avengers: Quantum Encounter" will follow Ant-Man and The Wasp as they embark on their first public speaking engagement on behalf of the Avengers. They are hosting a special presentation of the most powerful Super Hero technologies — such as Captain America's shield, Iron Man's arc reactor and Ant-Man's Pym Particles — giving the audience an up-close look at holographic models, field reports and iconic scenes from the Marvel Cinematic Universe displayed on the screens surrounding the room.
Every table at Worlds of Marvel will feature its own Quantum Core, "a brand-new device that can cause objects to shrink and grow remotely."

Disney Parks Blog
The highlight of this special event is a hands-on demonstration of the latest and greatest Pym Tech, the Quantum Core, which uses cutting-edge (and highly unstable) technology to shrink and grow targets at the push of a button. A few "misfires" will result in hilarious Ant-Man-style hijinks, but the real trouble begins when an unexpected villain shows up with a fearsome army in tow, eager to get their hands on this powerful quantum technology.
Disney has also shared the following about this amazing experience, "When enough of the Quantum Cores are activated at the same time, the entire venue will become supercharged as energy pulses through the power channels in the walls and ceiling."
Menu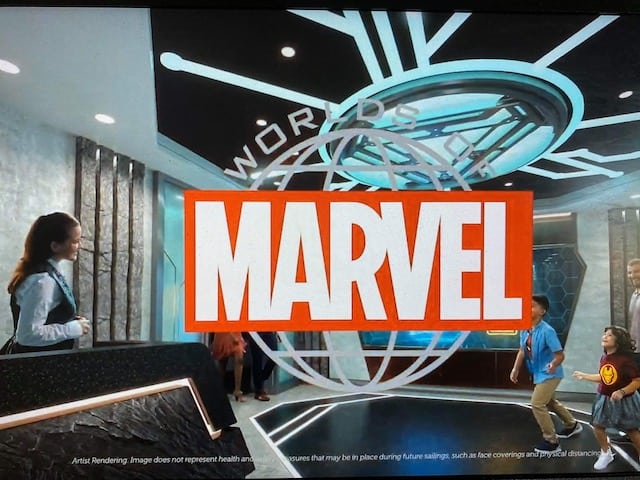 The menu will feature items from the "Worlds of Marvel". Guests can expect to see dishes inspired by African Wakanda, Eastern European Sokovia, and New York City.
I am looking forward to see all of the amazing dishes on the menu! It's sure to be impressive.
What do you think of the new dining experience on Disney's Wish? Will you be booking a cruise on the Disney Wish? Will you eat at Avengers: Quantum Encounter? Tell us about it in the comments below or on our Facebook page.
Maggie Baltz