A dream is a wish your heart makes, and both kids and the kids at heart will be so excited to learn about the newest entertainment for the youngest Mouseketeers.
Disney Wish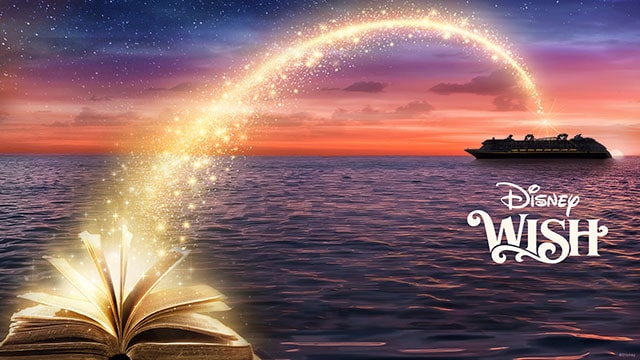 We also know the bow will feature Captain Minnie Mouse and the stern will feature Rapunzel. According to Disney Parks Blog, the Wish will also feature "a whimsical curvature to the deck edge along both sides of the Disney Wish, which will create a sense of magic and visual movement both inside and out."
To make it even more enchanting, Cinderella will be the statue in the main atrium of the ship. Cinderella is a great choice, as she represents wishes and dreams coming true! Be sure to check out all of the exciting new features with the Disney Wish including the cruise deck entertainment HERE and cruise itineraries HERE.
Be sure to reach out to Authorized Disney Vacation Planner, Mouse Class Travel to experience this amazing offer! When you fill out their contact form, you receive the same day reply every time! 
Kid Zones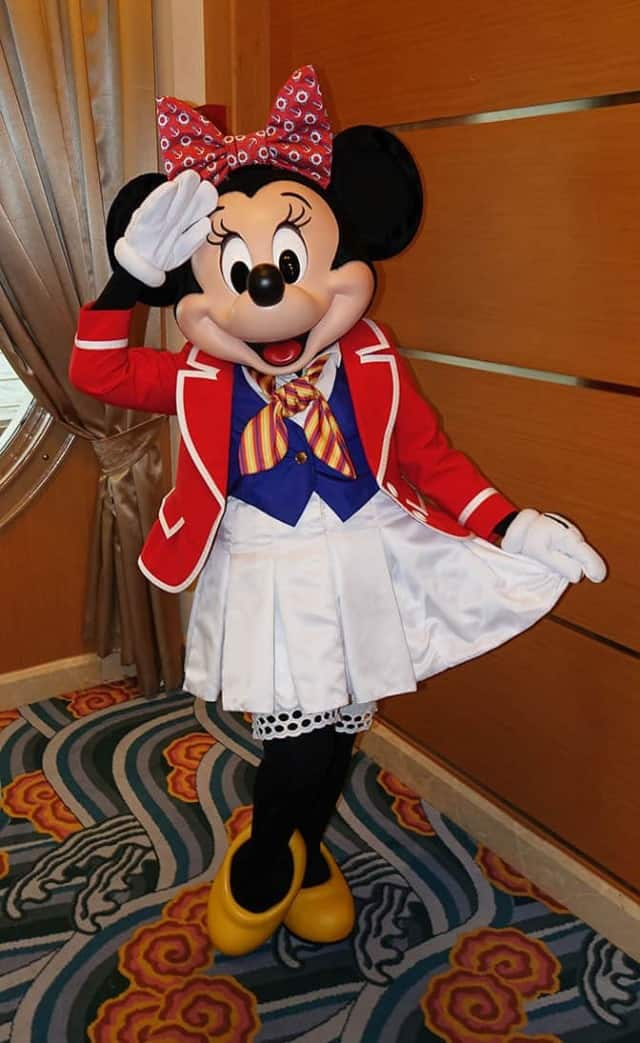 Calling all young cruises ages 3-12, you will have an AMAZING experience on the Disney Wish. Disney Imagineer, Sachi Handke, shared that they have reimagined the Oceaneers Club.
The fun begins with a secret slide that is located at the Grand Hall. Young Oceaneers can take this slide directly from the Grand Hall to arrive at the Kid's Club. Of course, kid's at heart may also use a boring door to gain access to this newly designed club.
This will truly be non-stop fun for the younger cruises. Check out these 3 AMAZING themed areas in the Oceaneer's Club.
Marvel Super Hero Academy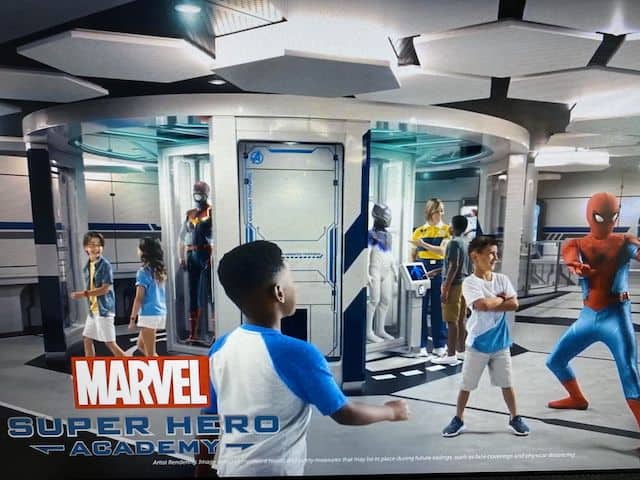 Calling all superheroes!!!! Kids can now train along with their favorite superheroes including: Ant Man, the Wasp, Black Panther, and Spider-man. In this location, kids can suit up as their favorite super hero and then have the opportunity to put it to the test.
I know even my big kids will be excited about trying this out. Don't worry the big kids will have a great superhero dining experience. Check this out HERE.
Fairytale Hall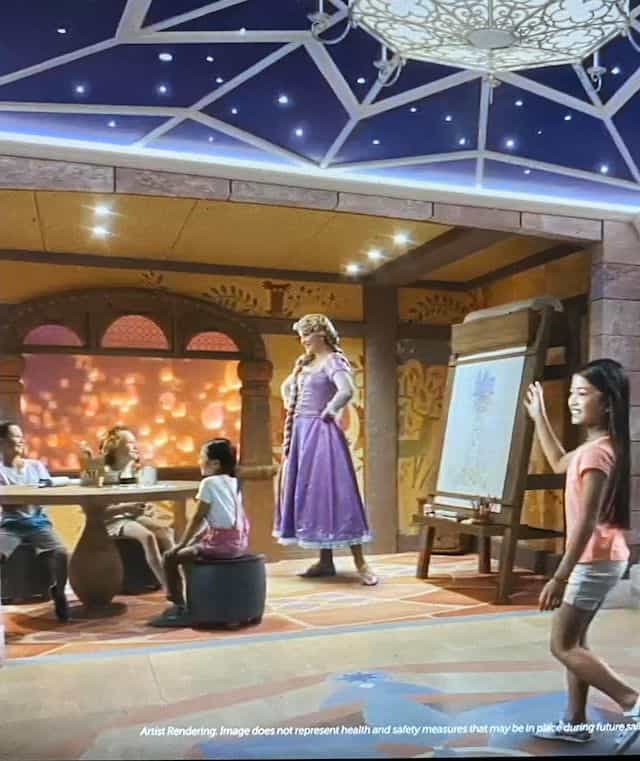 Young princes and princesses are invited into a magical experience at the Fairytale Hall. You can read a book with Belle from Beauty and the Beast. Take time to join Rapunzel in her art studio. You can also try out your icy powers with Elsa. This will be such an immersive experience to truly believe in the magic of Disney.
Imagineer Experience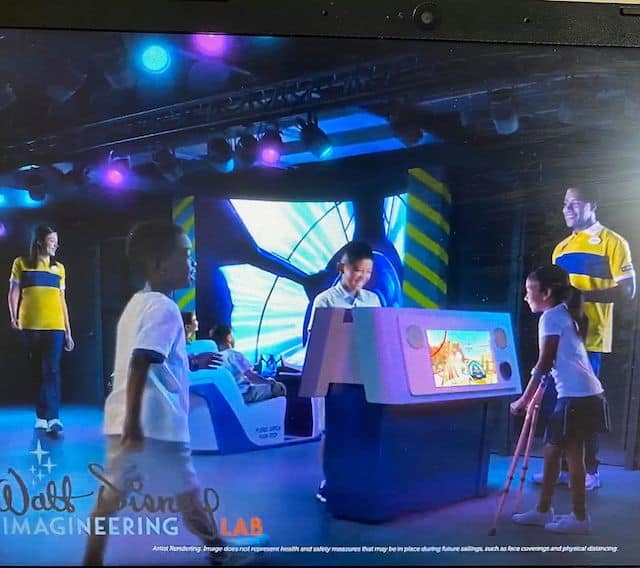 Have you ever wondered how Disney creates the magic and wonder across the Disney Parks? It is with a wonderfully talented group of Imagineers. Young Imagineers can learn the science and technology of Imagineers.
Young Imagineers can even develop their own roller coaster. After creating their one-of-a-kind roller coaster, get ready to take a virtual ride on your custom coaster. But be sure to keep your hands and feet inside the coaster at all times.
The Ocean Ears Club will feature a Super Hero Academy, Fairytale Academy, and even an Imagineering section.
The Disney Wish is truly a cruise ship like none other. We can't wait to be able to learn more about this exciting new cruise ship in the next coming weeks and months.
Do you want to cruise on the Disney Wish? Have you enjoyed a Disney Cruise in the past? What do you think of this new Kid Zone areas? Shares your thoughts with us on our Facebook Page.