It's an exciting day for Disney Cruise Line! Among the many announcements revealed for Disney Cruise Line's newest ship, we now know about all of the fun cruise entertainment. Read on for more details.
Disney Wish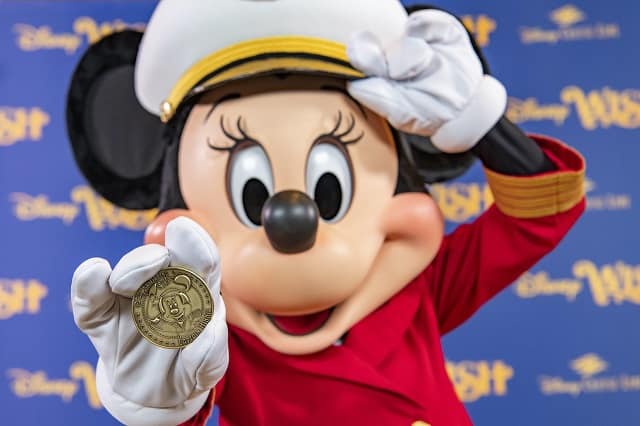 A cruise just is not a cruise without the entertainment. After you eat at any one of the amazing dining experiences on the ship, be sure to check out all of the entertainment! Let's see what the Wish has in store for their guests.
The Grand Hall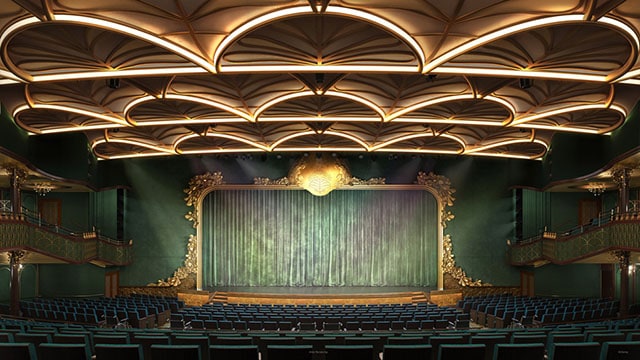 The Grand Hall will evolve from a fairytale gathering space into an environmental theater through the magic of built-in special effects and the first-ever atrium stage on a Disney ship. Dedicated shows and interactive entertainment will come to life all around the hall, putting you front and center as you play a special role in the magic.
We saw five major entertainment experiences revealed today from Disney Cruise Line as reported from Disney Parks Blog.
Luna
Luna is a brand-new entertainment hub that will transition from a daytime setting for family fun into an elegant evening venue for adult-exclusive entertainment, offering a variety of live shows and interactive programming throughout the day.
Hero Zone
Hero Zone is a futuristic sports arena where physical activity will blend with imagination during action-packed challenges and game show-style competitions for families to take on together.
The Walt Disney Theatre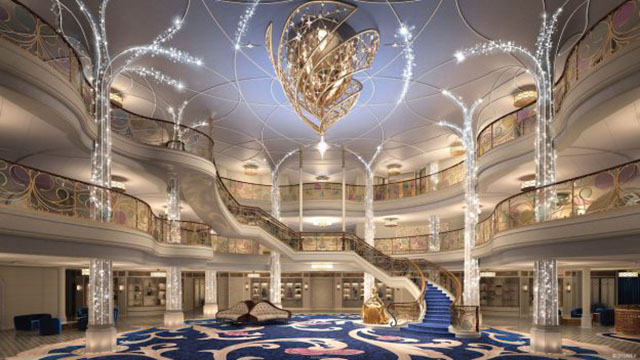 The Walt Disney Theatre is an opulent show palace that will come alive with original Broadway-style stage productions developed exclusively for Disney Cruise Line.
Additionally, Disney is reimagining the Aladdin show featuring the Genie! This nightly musical spectacular, along with the two new original shows that will be revealed at a later date, promise to entertain Guests every night of their sailing.
The Wonderland and Never Land Cinemas
The Wonderland and Never Land Cinemas are intimate screening rooms that will provide you more options than ever to watch classic and first-run films from Disney, Pixar, Marvel, Lucasfilm and more.
Even more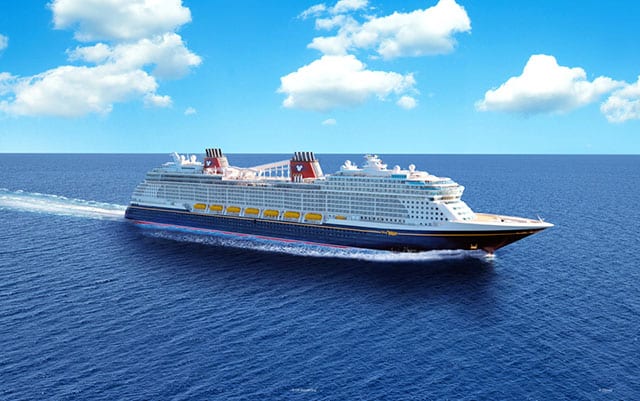 That's not all for the entertainment though. Guests can expect to see much more! There will also be spectacular stage shows, deck parties, one-of-a kind character experiences, activities the entire family can enjoy, contemporary cabarets and more.
The Disney Wish is sure to be packed with its first ever attraction at sea, kids clubs and entertainment. We cannot wait to set sail on our first voyage once it is safe to resume cruising.
Will you be planning to sail on the Wish when reservations open? All of these announcements have me so excited for a Disney Cruise!
Will you be making plans on the Disney Wish? What entertainment offering are you looking forward to the most? Tell us about it in the comments below or on our Facebook page.
Maggie Baltz