A Magic Kingdom restaurant is getting some upgrades. Will it be closing? Here's what we know.
Pinocchio Village Haus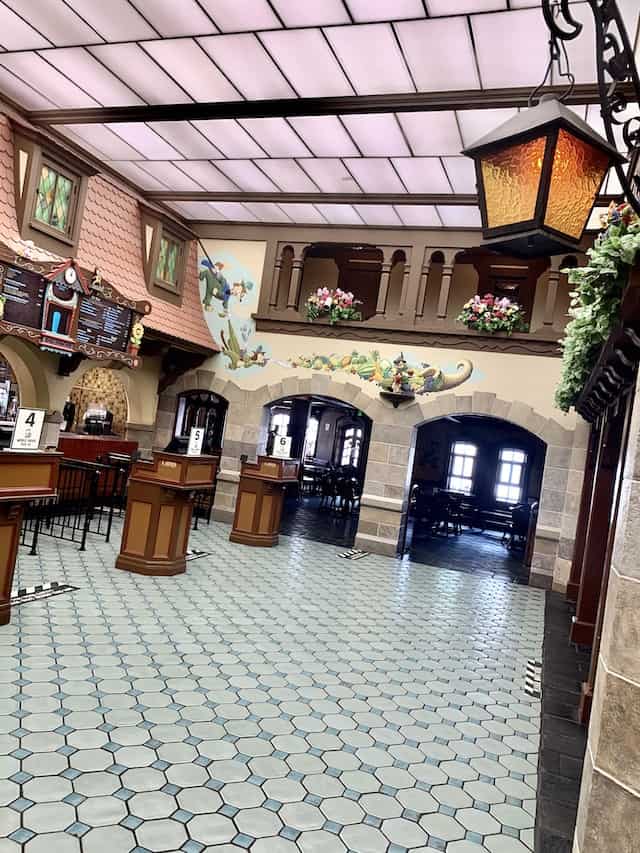 Guests dine on Italian favorites at this quaint cottage themed restaurant. Enjoy a variety of flatbread pizzas, salads, and chicken strips. For dessert, take a trip to Pinocchio's Pleasure Island with chocolate gelato.
This quick-service restaurant is located in the heart of Fantasyland so it's the perfect place to grab a bite to eat in between Peter Pan's Flight or Seven Dwarfs Mine Train.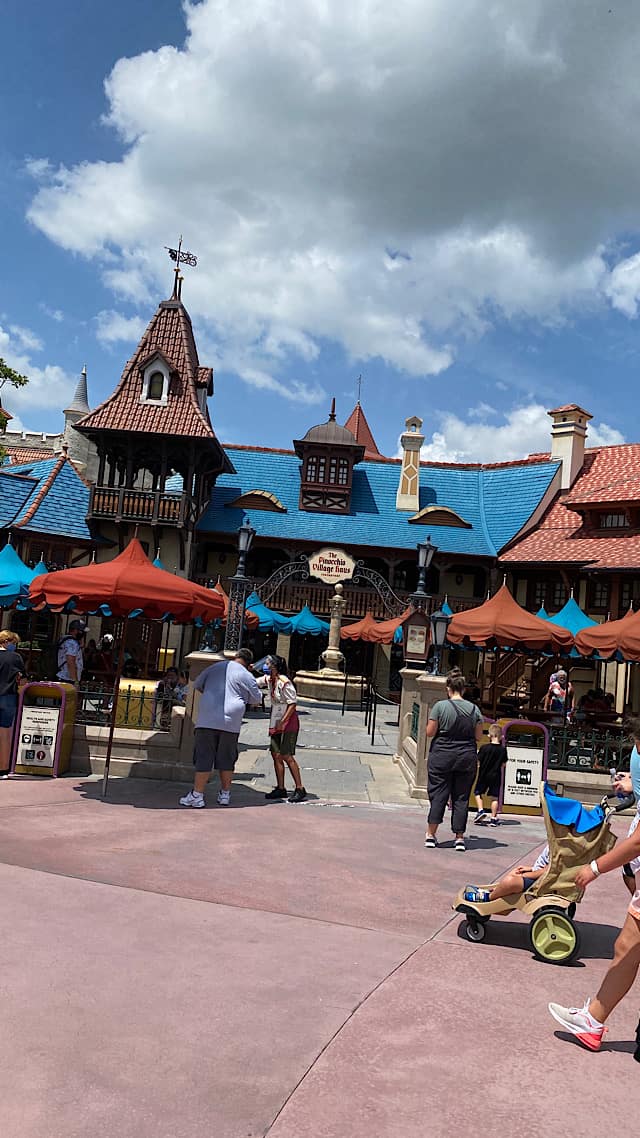 While the food is your typical Disney quick-service, it's a cutely themed restaurant with a great view of it's a small world! If you can grab a spot near the window, you can wave to everyone on the boats down below! It's one of my favorite places to stop for a rest.
For a full review, check out Susan's article HERE. A full menu can be found on Character Locator.
New Permit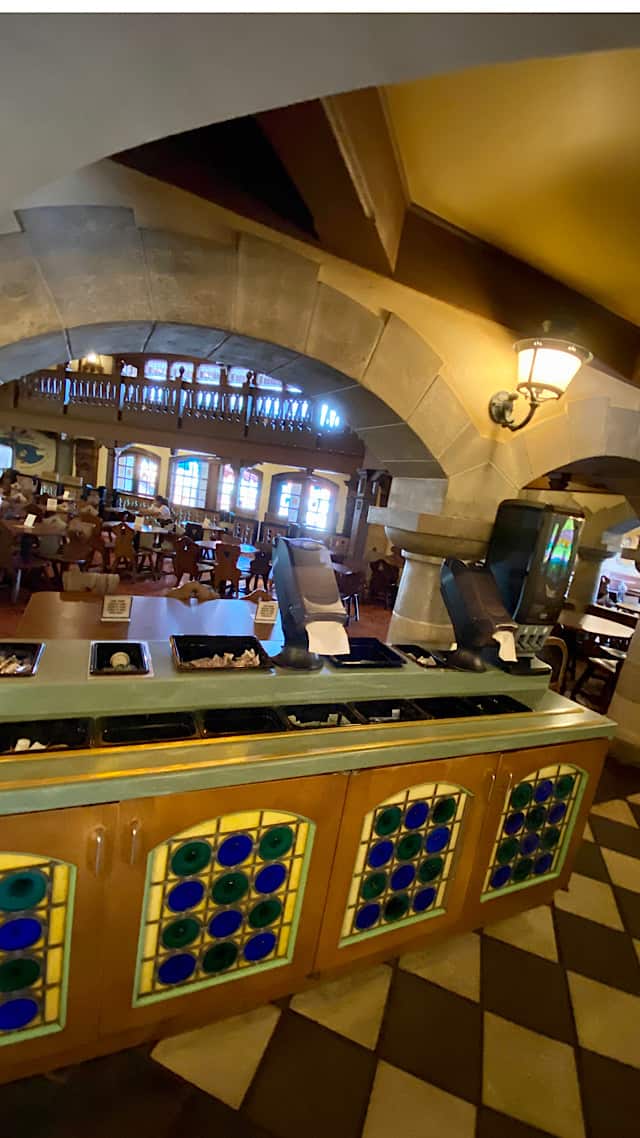 A new permit filed suggests Pinocchio Village Haus will be receiving some work soon.
"Labor, material, and/or electrical for construction" is pretty common verbiage for Disney World refurbishments. However, with the 50th anniversary coming up Disney World is upgrading a lot of attractions and restaurants.
it's a small world and Be Our Guest have both gotten some paint touch ups lately. Golden leaves are in the process of being added to various attractions. Of course, Cinderella Castle has gotten the biggest glow up to date!
For a full list of confirmed refurbishments, check out our master list HERE.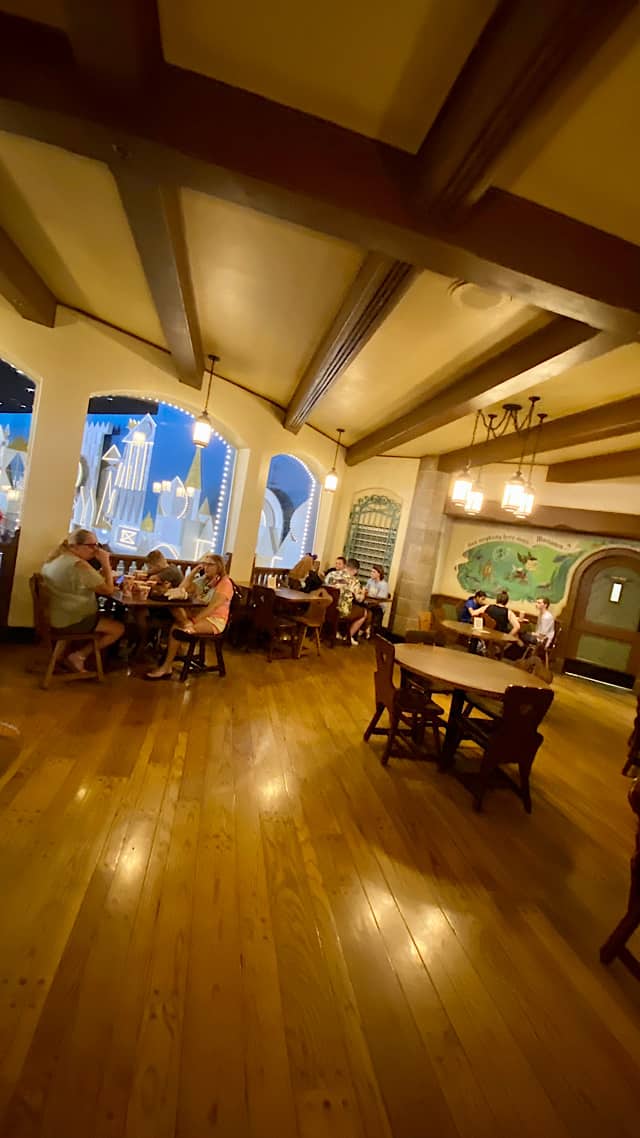 Is Disney simply adding some magical touches to Pinocchio Village Haus? Or, is it expected to receive some more serious upgrades? Will it remain open during construction or still be available for Guests? If it does close, hopefully it reopens in time for October 1!
Disney has not made any announcements yet, but we will continue to keep an eye out for you.
Do you like eating at Pinocchio Village Haus? What do you think of this news? Let us know in the comments below or on Facebook.