One of our favorite princesses has returned to Epcot! Read on to see who and where you can meet her.
Returning to normal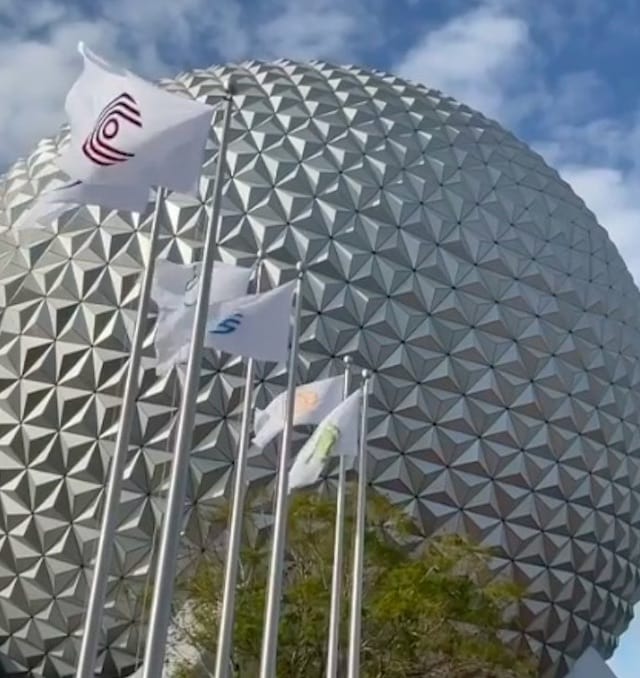 Walt Disney World is quickly starting to look normal again! It has been an exciting couple of weeks with so many policies updated, safety measures lifted, pre-shows making a return and a huge announcement that fireworks will once again return to Walt Disney World next month.
Speaking of normal, it also brings back the normal crowds we are used to seeing. Like it or not, Walt Disney World is getting busier as more and more guests are feeling more comfortable traveling.
Character Cavalcades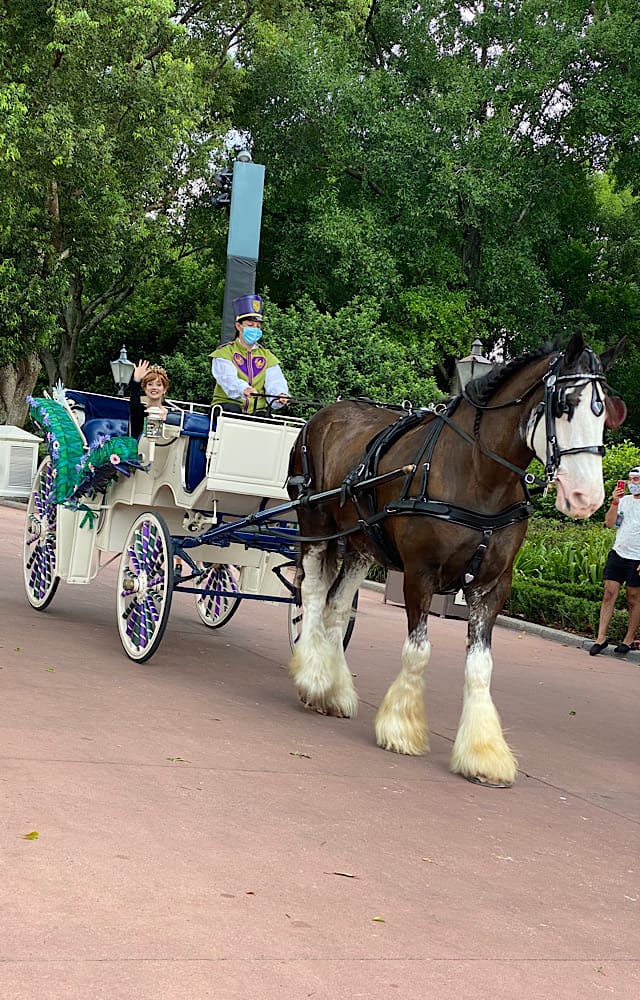 After Walt Disney World's reopening, character cavalcades were introduced to guests. Character cavalcades can still be seen at Magic Kingdom, Animal Kingdom, Epcot and at Hollywood Studios.
I (Maggie) enjoyed these fun character cavalcades. They are a great way to see characters and always random, so it's always fun to see who will be popping up next.
Guests enjoyed seeing the Princess Processional at Epcot. It often included our favorite princesses such as Cinderella, Snow White, Jasmine, Sleeping Beauty, and Belle just to name a few. It was so exciting to see Mulan join the processional just a little while ago.
Mulan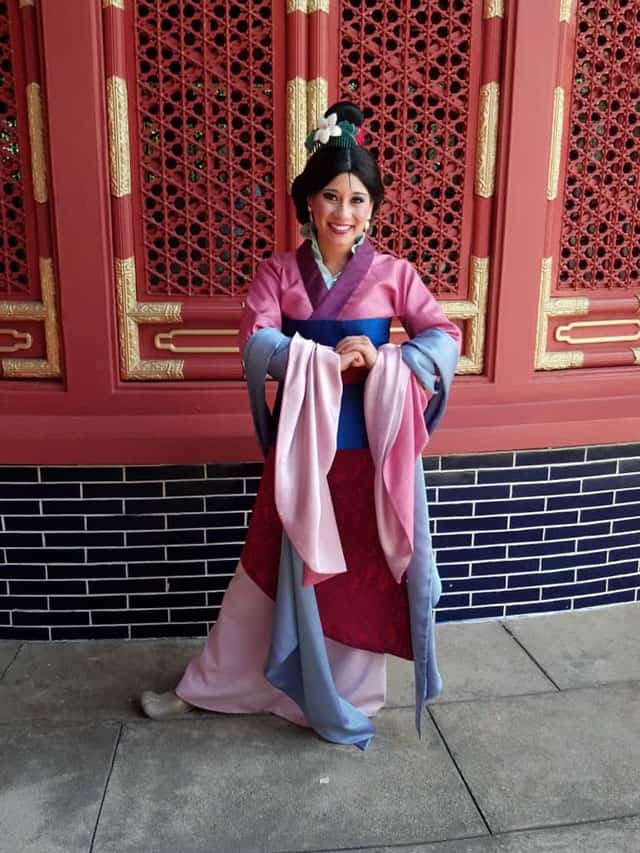 Today, we are excited to see Mulan has returned to Epcot's China Pavilion. She was last seen in the Princess Processional. Physical distancing has largely been removed from many of the attractions in the theme parks, but characters are still being seen from a distance for everyone's safety.
Mulan can now greet guests from a safe distance in Epcot's China Pavilion once again!
Hopefully, as the parks look more and more normal in the weeks and months to come, we will finally be able to meet the characters as before.
Walt Disney World has said the characters are not quite ready yet to give us hugs, but with a recent survey being sent out to guests, we are hoping it is sometime very soon!
Will you be visiting Mulan in Epcot's China Pavilion? Are you excited to hug the characters once again soon? Or do you like the cavalcades and greeting them from a safe distance? Tell us about it in the comments below or on our Facebook page.
Maggie Baltz