Walt Disney World has released so many changes within the past few weeks to their health and safety protocols. All signs of one previous protocol are now completely gone.
Great Big Beautiful Tomorrow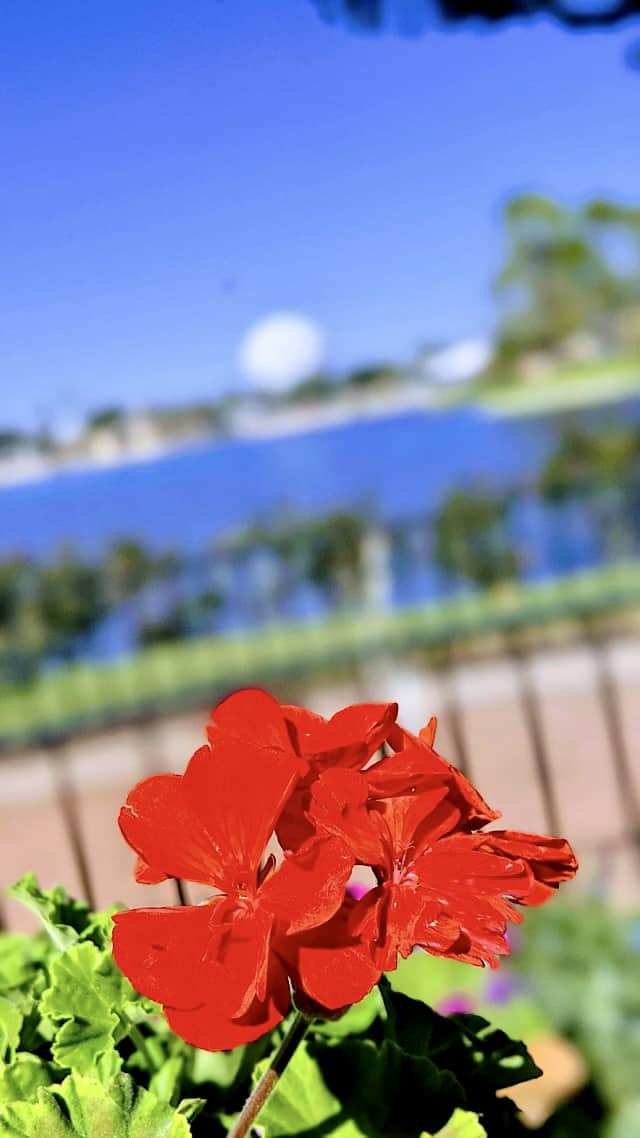 We have been so excited to announce all of the positive changes that have been coming to Walt Disney World. Every day we inch closer and closer to a more "normal" Walt Disney World Experience.
We first rejoiced when outdoor pictures could be taken without face masks. Then even greater news came face masks were no longer needed outdoors. See what this new face mask policy looks like throughout the Walt Disney Parks HERE.
Recently, social distancing markers have been removed from extended queues of popular attractions. Check these changes out HERE. Disney CEO, Bob Chapek, also announced that capacity limits have increased for Walt Disney World as we head into the busy summer months.
Temperature Checks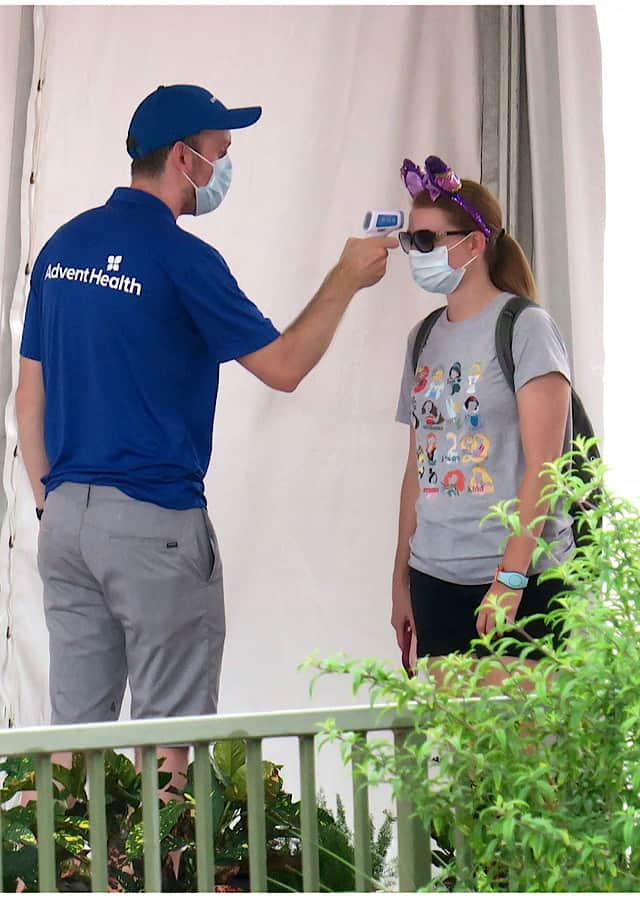 Temperature screenings have been in place at Walt Disney World Theme Parks and restaurants since July of 2020, in an effort to keep Cast Members and Guests safe.
However, after recent studies and CDC guidelines have deemed temperature screenings unnecessary, Disney has decided to phase them out. You can see the timeline for phasing out temperature screenings for both Cast Members and the date for Guests HERE.
We first saw a change to temperature screenings at select Walt Disney World table service dining locations. After the BIG change to the face mask policy, Walt Disney World ended temperature checks completely even earlier than announced. Check this out HERE.
Hope to Not See Ya Real Soon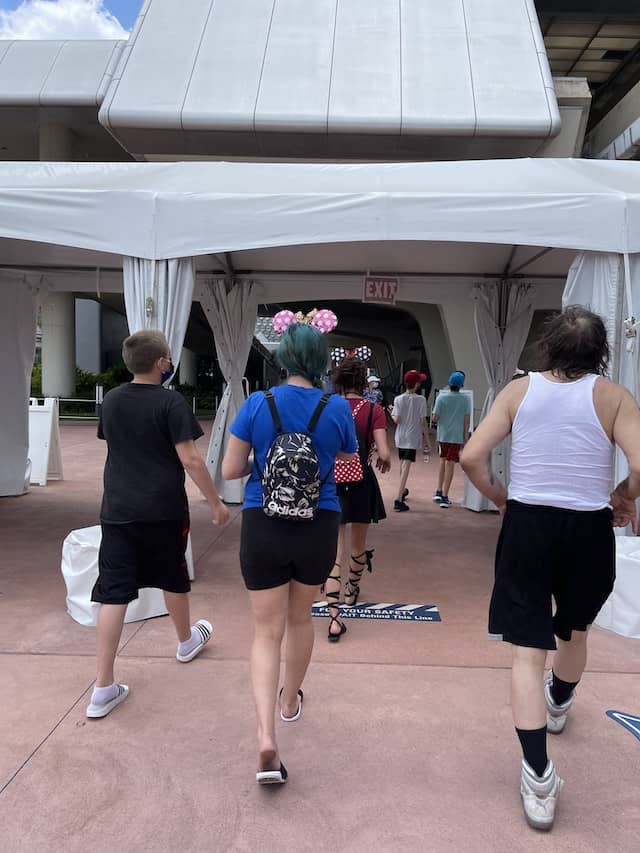 Even after the announcement that temperature checks would no longer be needed, the white temperature tents still remained. Last week, it seemed odd that ALL Guests had to pass through these white temperature tents.
We park hopped to Magic Kingdom and arrived at 2:00pm. There was literally no one in line to enter the Park, and a Cast Member still asked us to walk through the white temperature tent rather than walking through the clear pathway.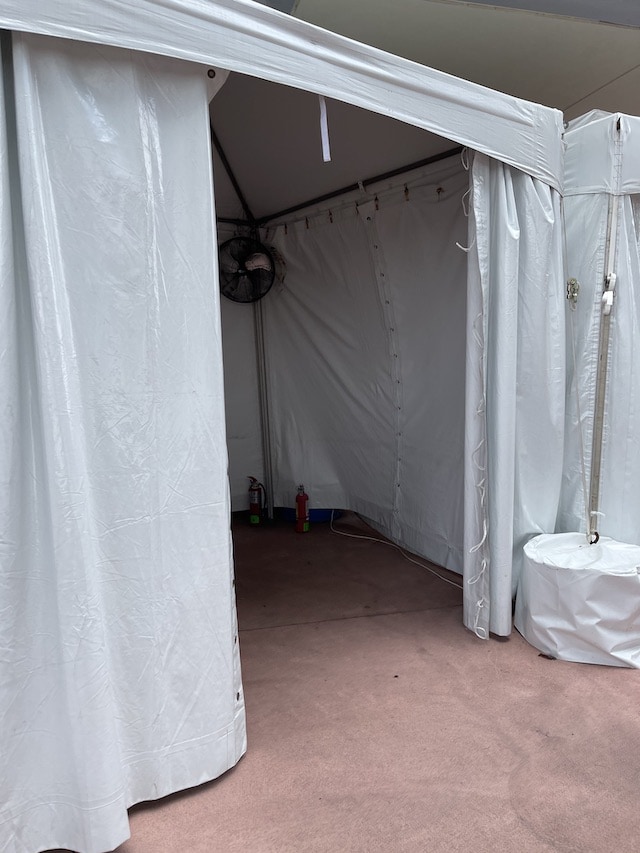 This seemed a little odd, but we were happy to comply. I wondered how long this tents may remain. Today, Guests were freely able to walk into the Parks with the white tents removed.
Last week, ALL Guests had to pass through these white temperature tents. Today they have all been removed.
The removal of these tents are just another sign that things are returning to "normal" as each day passes. We are so excited about all of the changes that continue to come to the Disney Parks.
What do you think of the current changes to the health and safety protocols? Are you glad to see the temperature checks now removed completely from Walt Disney World? Share your thoughts with us on our Facebook Page.