Walt Disney World recently updated their face-mask policy in all 4 Disney Parks. Today Guests found a few changes for this new policy. Check out what this now looks like.
Possible Changes to Face-Mask Policy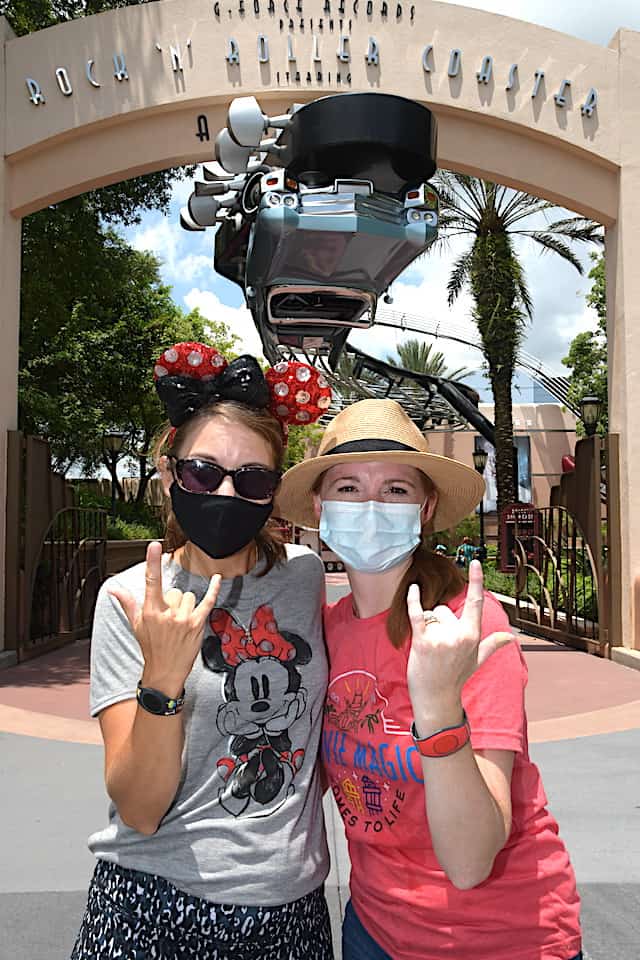 Many have questioned how long face masks will be required. Earlier this year, Disney CEO, Bob Chapek, addressed this concern:
"We have no doubt, and when we reopen up in parks that were closed, or increase the capacity, that we'll have some level of social distancing and mask-wearing for the remainder of this year. That's our expectation. But, I believe that Dr. Fauci said earlier today that he hopes that there is vaccines for everyone who wants them by April this year. If that happens, that is a game-changer."
Increased Numbers Vaccinated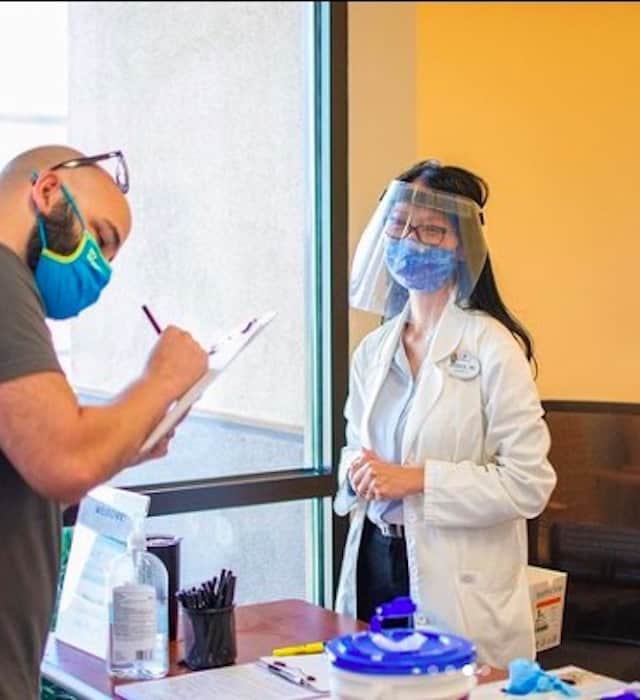 We have shared that record number of Floridians are now able to receive the COVID-19 vaccine. Yesterday, we shared that Walt Disney World is making it even easier for Cast Members to receive the vaccine through the use of the Disney Mobile Unit.
Cast Members even have an added incentive to receive the COVID-19 vaccine. One of the Walt Disney World's Unions, Unite Here! Local 362, shared that a new incentive will be offered for those unionized Cast Members. Vaccinated Cast Members will qualify for 4 hours of pay simply for receiving the vaccine. You can check out the qualifications for this incentive HERE.
New Face-Mask Policy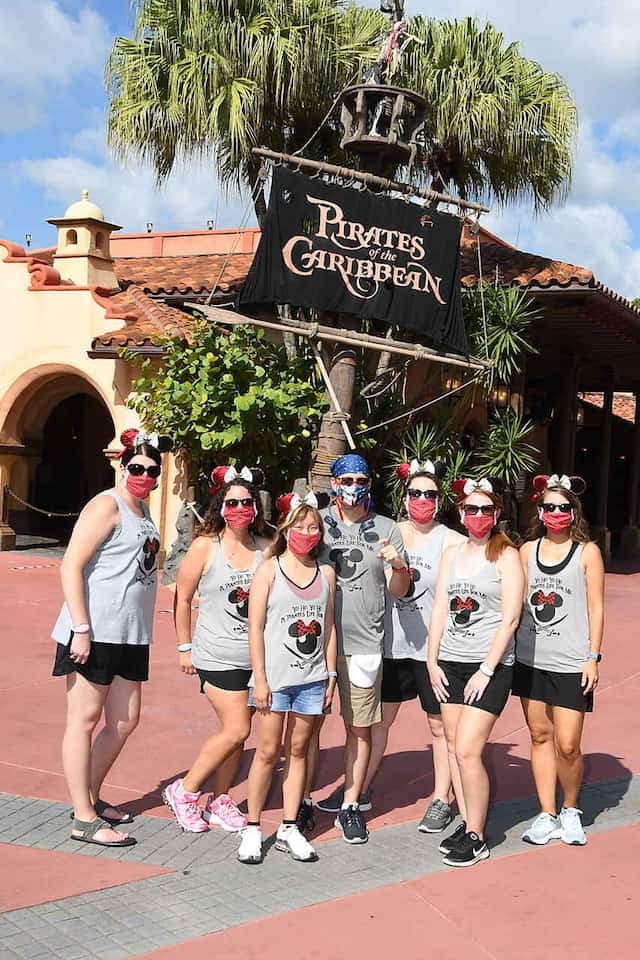 This week we were so happy to announce that Walt Disney World is now relaxing their face mask policy. Check out this great news HERE.
Guests may temporarily remove their face masks while taking outdoor photos. The policy still remains that Guests must wear face masks at all other times except while remaining stationary while actively eating or drinking.
This was announced to go into effect on Thursday, April 8. Guests visiting the Walt Disney World Parks on Wednesday, April 7th were given a nice surprise. Guests were allowed to remove their face-masks for outdoor photos a day earlier than announced.
New Overhead Announcement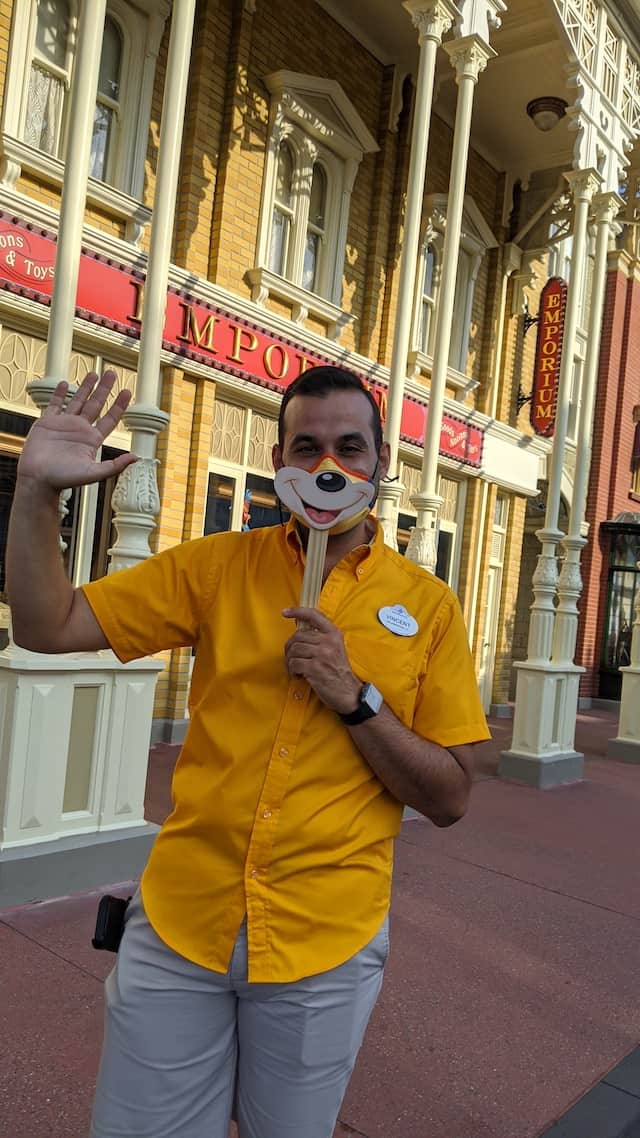 Today as Guests enter the Walt Disney World Parks they may notice that a few things have changed. Previously signs were found throughout the Parks reminding Guests, "Masks must be worn over the nose and mouth at ALL times including when taking photographs."
This gentle reminder could also be heard overhead throughout the Parks: "Thank you for visiting us today. Please wear a face covering at all times, including when taking photographs. The exception would be when eating and drinking while stationary. Clean hands often and thoroughly. Cover your mouth and nose when coughing and sneezing, and maintain physical distancing. Thank you."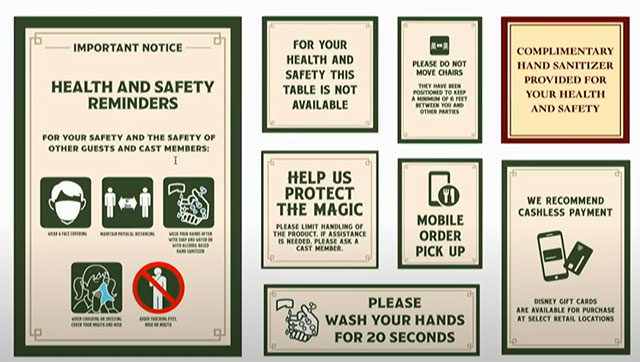 Now ALL signage reminding Guests to wear face-masks during photographs have been removed. Also the overhead announcement has now been updated. It no longer includes that face masks must be worn when taking photographs.
Signage and audible overhead announcements now reflect the new face mask policy to allow for the removal of face masks for outdoor photos.
This new policy does not allow the removal of face-masks for indoor photos or if taking photos on outdoor rides as proper social distancing could not be maintained.
What do you think of this new face mask policy? What do you think of the current change in the removal of signs and the overhead announcement? Share your thoughts with us on our Facebook Page.