Spring Break crowds are heavy throughout Walt Disney World right now. This has led to rather creative ways to maintain social distancing and health and safety protocols. Check out how a new queue line at the Magic Kingdom has been reimagined.
Queue Lines Reimagined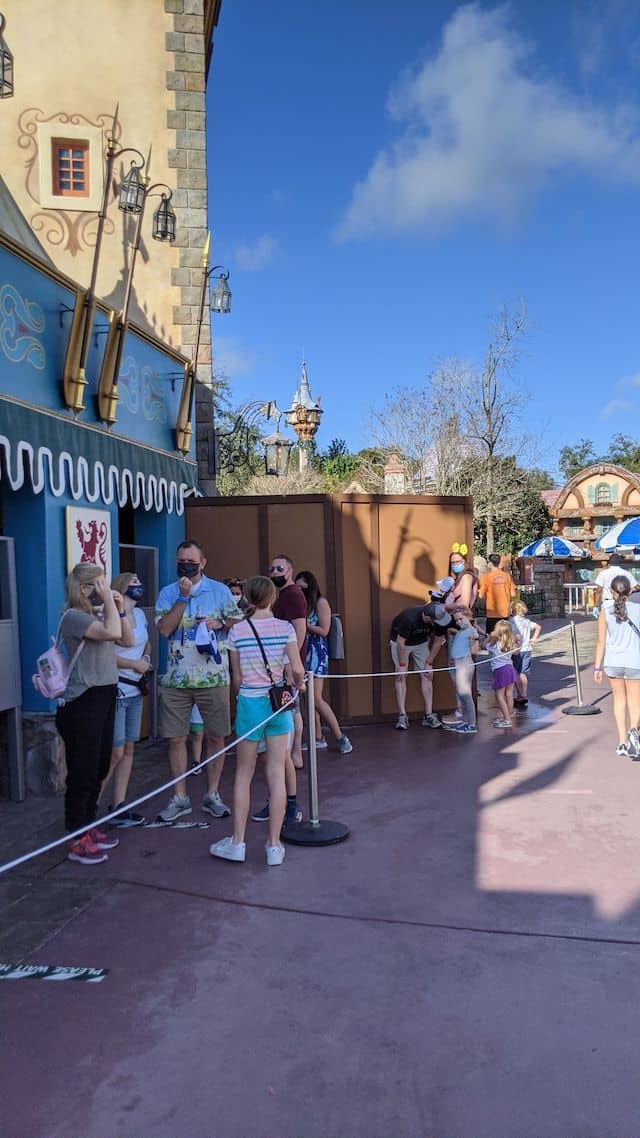 Walt Disney World works diligently to maintain health and safety guidelines to protect both Guests and Cast Members. One of these safety measures includes socially distancing throughout queues and attractions.
With the absence of FastPasses, queue lines look monstrous with social distancing in place. Recently we shared that Peter Pan's Flight is currently receiving a refurbishment. This opening day attraction will remain open throughout the refurbishment, but a large scrim has been installed around the perimeter of the attraction.
The queue for this attraction extends through Columbia Harbor House, and Guests have been turned away when the line for this queue extended too long for social distancing. Check this out HERE.
Exit Queue Reimagined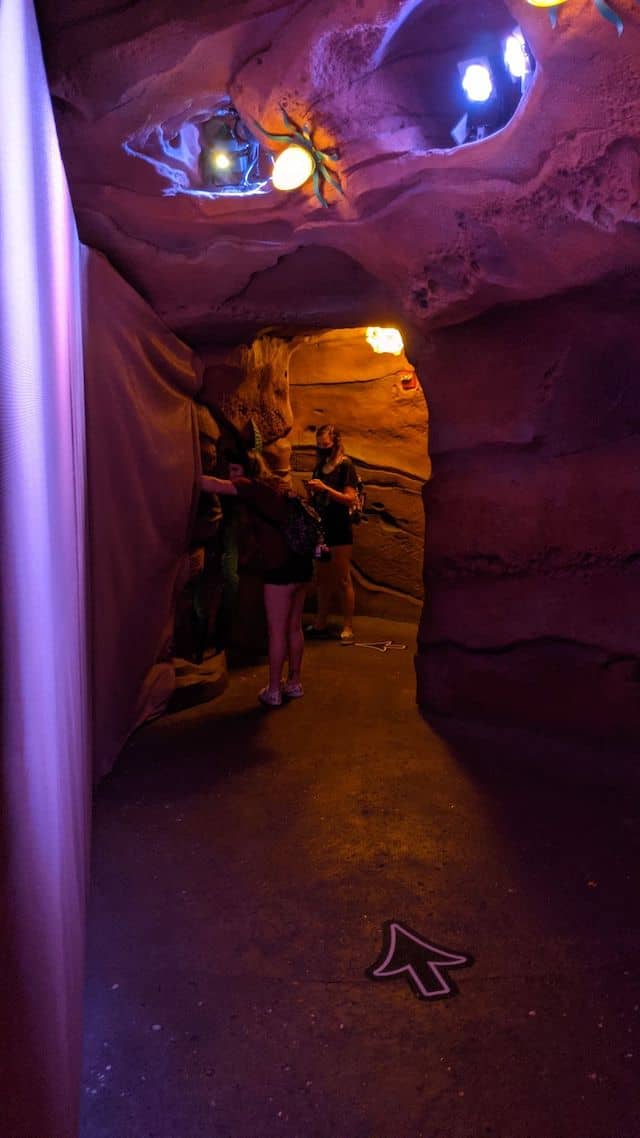 Today, Kenny the Pirate noticed that an exit queue has been reimagined to allow for social distancing. As Guests travel Under the Sea- Journey of the Little Mermaid in Magic Kingdom, they will now find themselves exiting in a new location.
Previously, Guests would exit this attraction where new Guests would enter the attraction using the moving sidewalks. To allow for better crowd flow, Guests are now exiting this attraction by using Ariel's Grotto.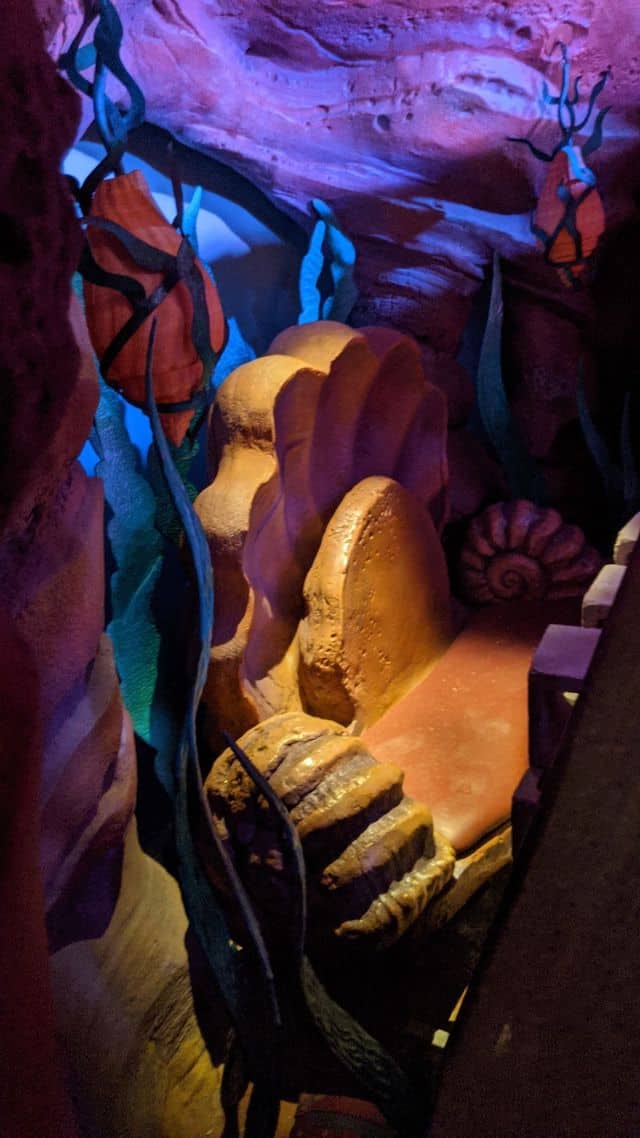 In a happier time, Ariel's Grotto was the location where mermaids and mermen could meet Ariel. This location has not reopened since the Park closure last year. Now Guests will find themselves walking through Ariel's Grotto to exit this attraction.
Guests will now exit through Ariel's Grotto at the end of the Journey of the Little Mermaid.
It appears that the seashell where Ariel once greeted Guests has been temporarily covered. We are hoping that this new exit may allow even more Guests to safely enjoy this attraction.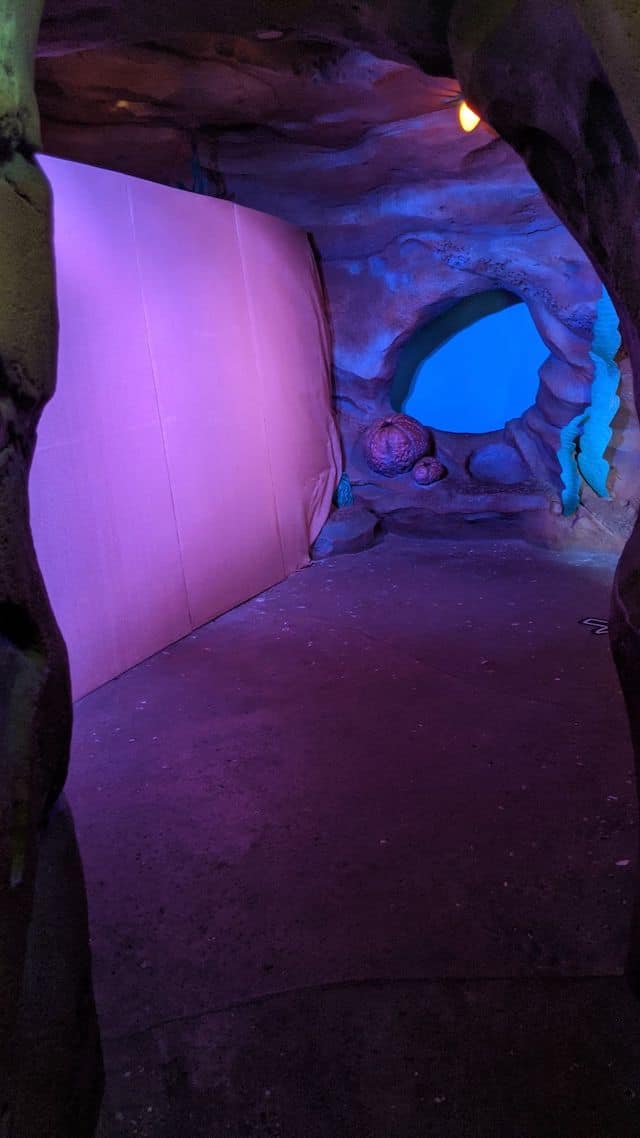 We also can't wait until this area may once again allow Guests to enjoy meeting their favorite mermaid princess.
What do you think of this exit queue change? Do you think other attractions may be modified to allow for larger crowds? Share your thoughts with us on our Facebook Page.