One Character Cavalcade looks a bit different and we couldn't be happier with the change. Check out which Character Cavalcade has a new look.
Cavalcades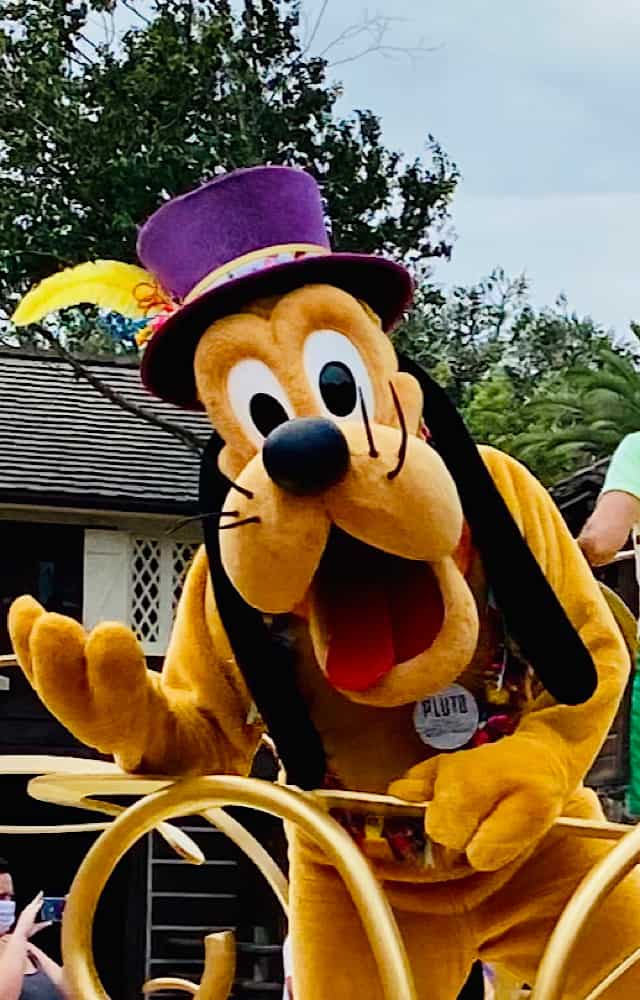 In Magic Kingdom and in EPCOT, Guests can interact and take photos with their favorite characters as they parade through the Parks. In Disney's Hollywood Studios, motorcades are used to allow characters to wave to Guests that line the streets of Hollywood Boulevard.
At Disney's Animal Kingdom, flotillas are used to allow characters to greet Guests along the waterways of the Parks. You can check the Character Cavalcade schedule for all 4 Parks HERE.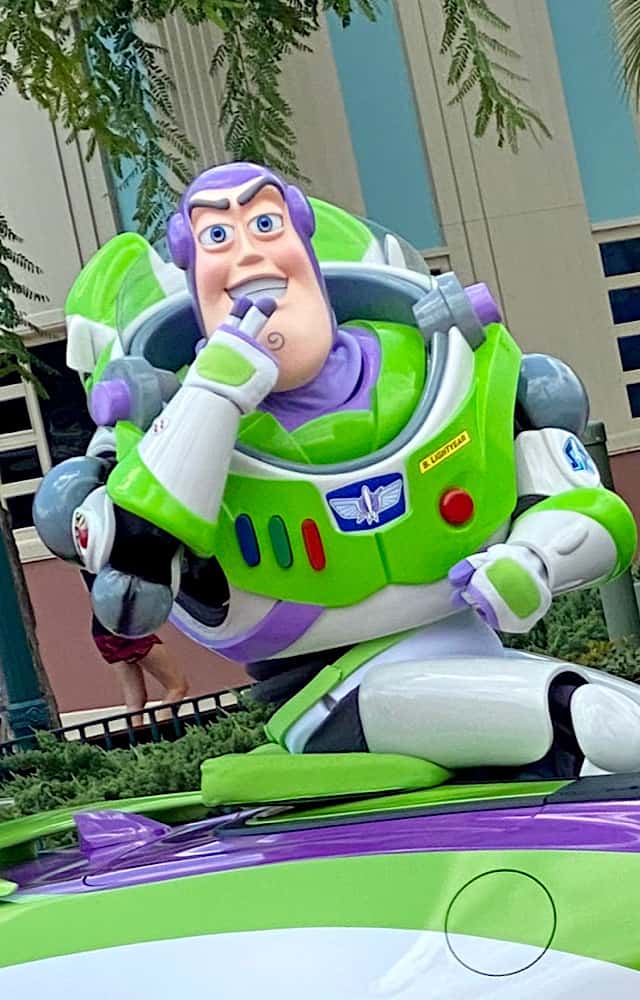 During the Halloween and Christmas seasons, Guests enjoyed special holiday overlays of these great reimagined character experiences. Check out the 2021 Character Cavalcade schedule for the Magic Kingdom HERE.
Magical Change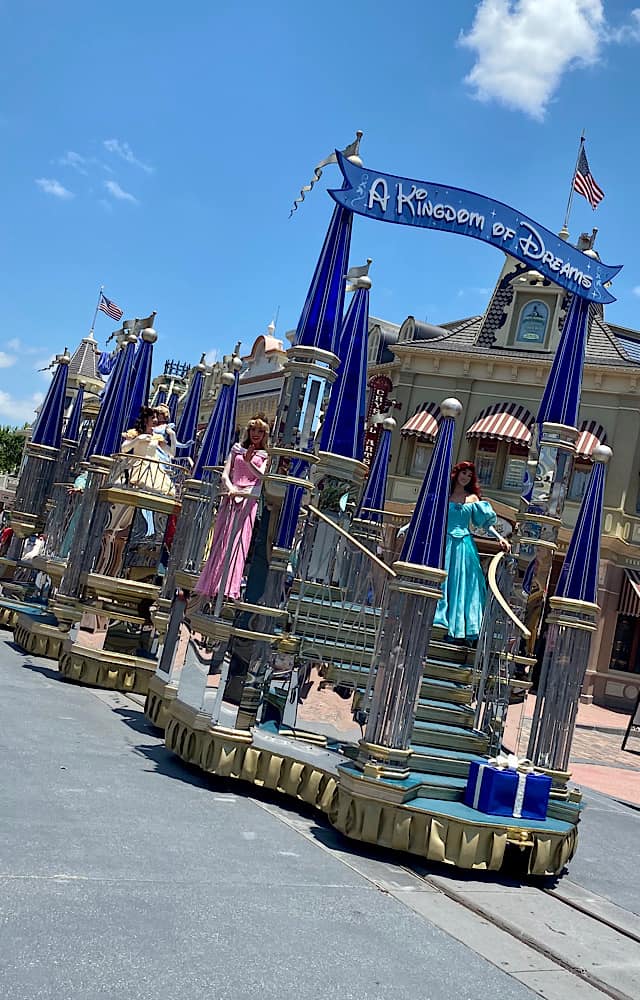 Previously, the Royal Princess Processional was led by Merida. Following was Rapunzel and Tiana who greeted Guests from a white gazebo. At the end of this royal cavalcade arrived Jasmine, Ariel, Aurora, Snow White, Elena, Belle, Cinderella and even the Fairy Godmother on a mirrored float.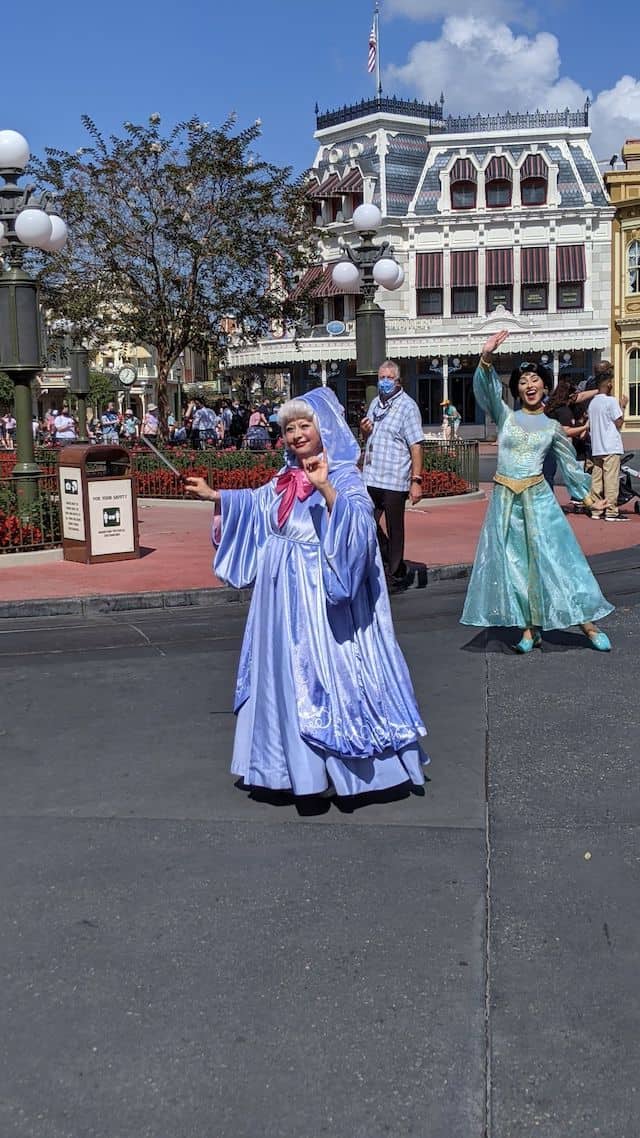 The mirrored float must have turned back into a pumpkin, because now these Princesses are walking in this Royal Processional. In the past, it was difficult to be able to take photos of all of the Princesses as they were spread equally on both sides of the mirrored float.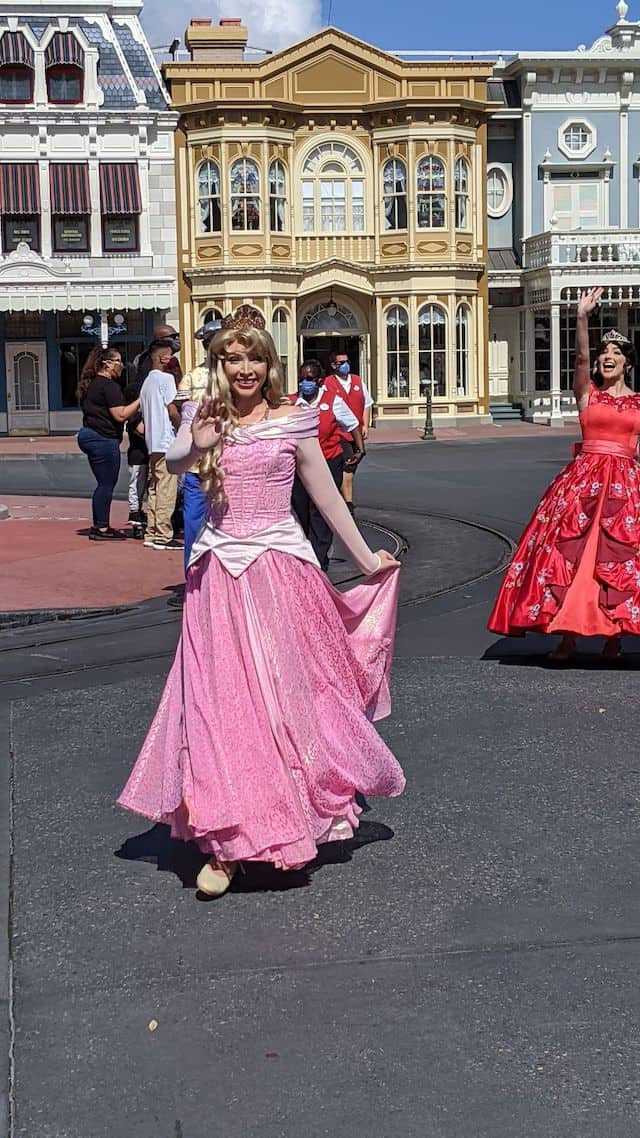 Now that the Princesses are walking, our very own Kenny the Pirate was able to capture amazing photos of each princess. We assume that the mirrored float is simply being repaired and will once again be used.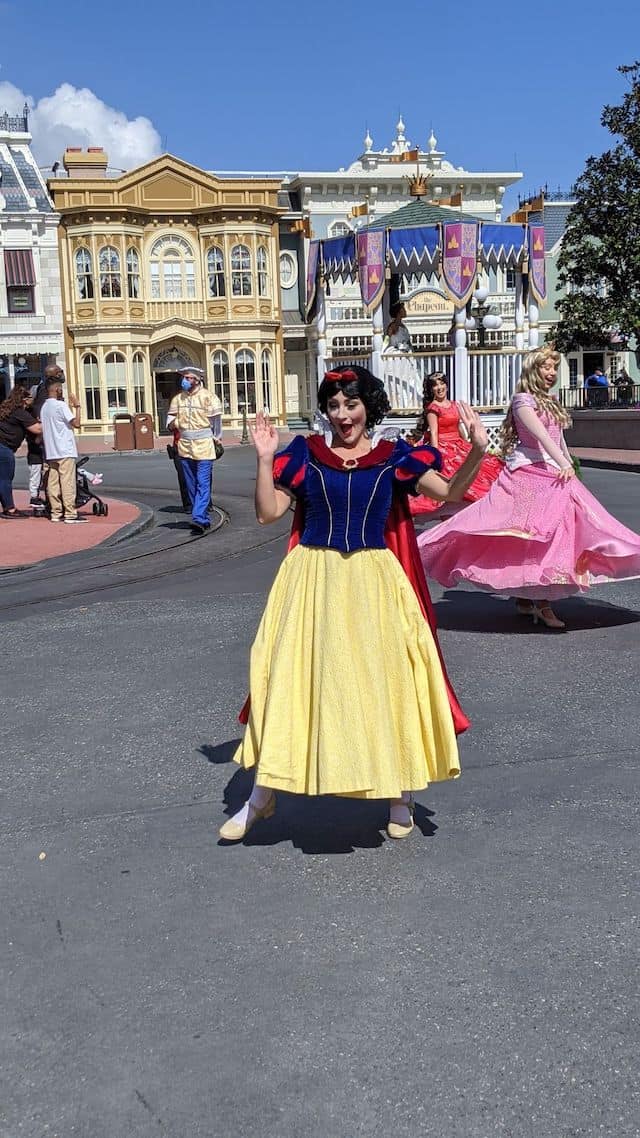 For the meantime, we enjoy this magical change. This allows for a better socially distanced interaction with each princess. This is also great for capturing photos of your favorite Disney Princess.
We assume the mirrored float is simply being repaired and will soon return for this Royal Processional. For now we enjoy this change that allows for an improved Character interaction and better photos.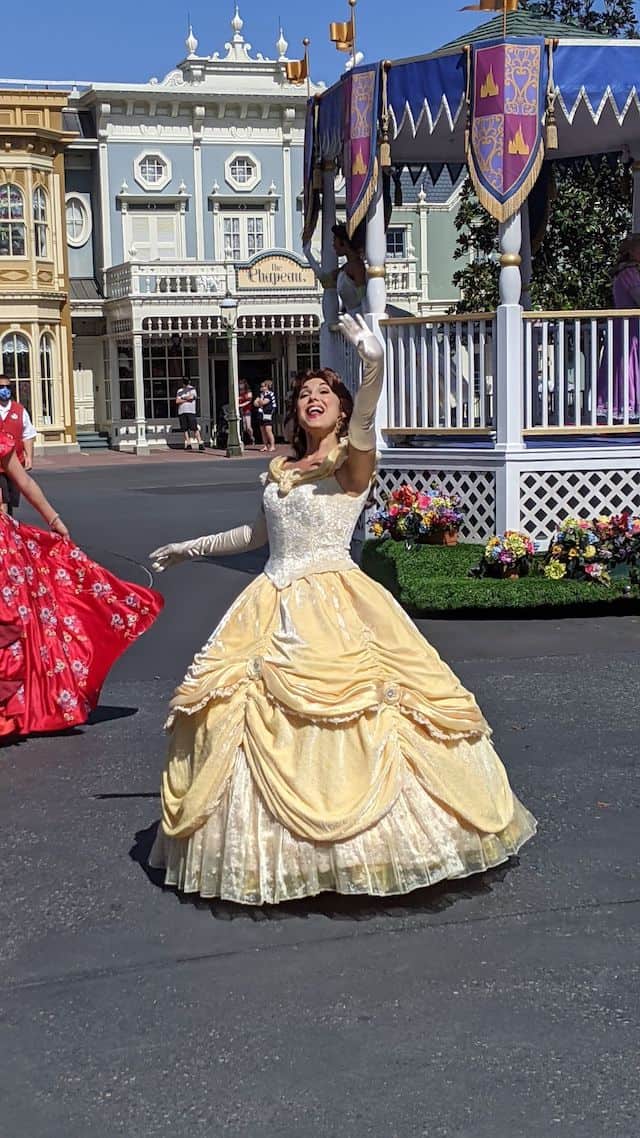 Rapunzel and Tiana still greet Guests from inside the white gazebo. This Princess duo previously greeted Guests before the mirrored float. They now arrive at the end of this processional.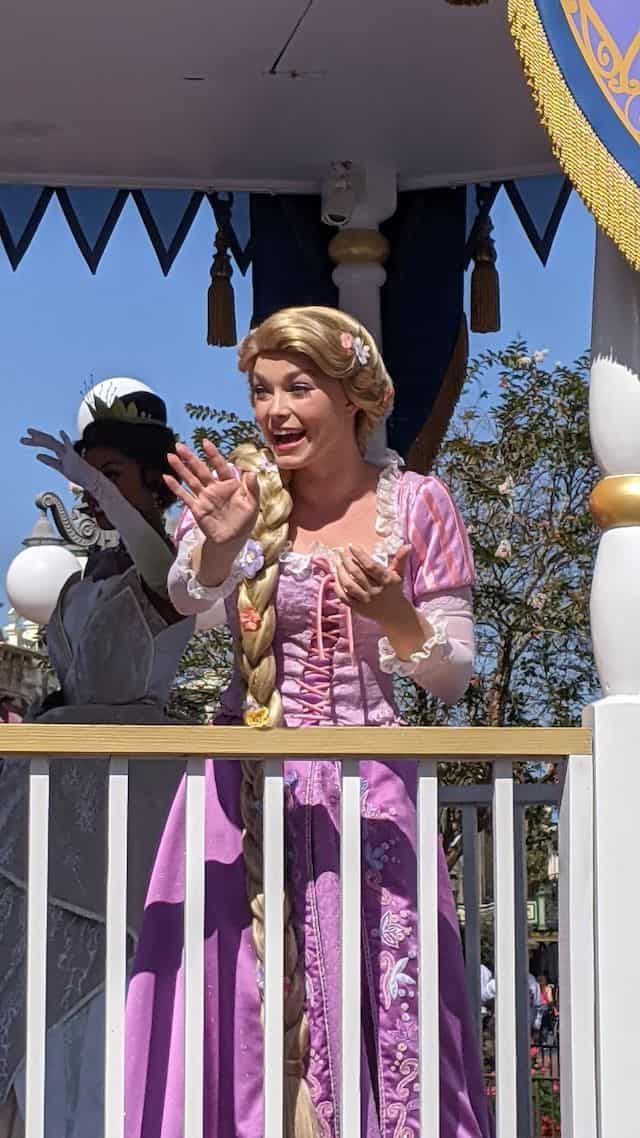 What do you think of this change? Do you hope that the Princesses may continue walking for this Royal Princess Processional? Which Character Cavalcade is your favorite? Share your thoughts with us on our Facebook Page.