It's almost Christmas and Mickey Mouse and our pals at Walt Disney World have put a Disney spin on a classic Christmas tale. Be sure to add this retelling to your Christmas Eve plans this year.
Disney Holiday Magic at Home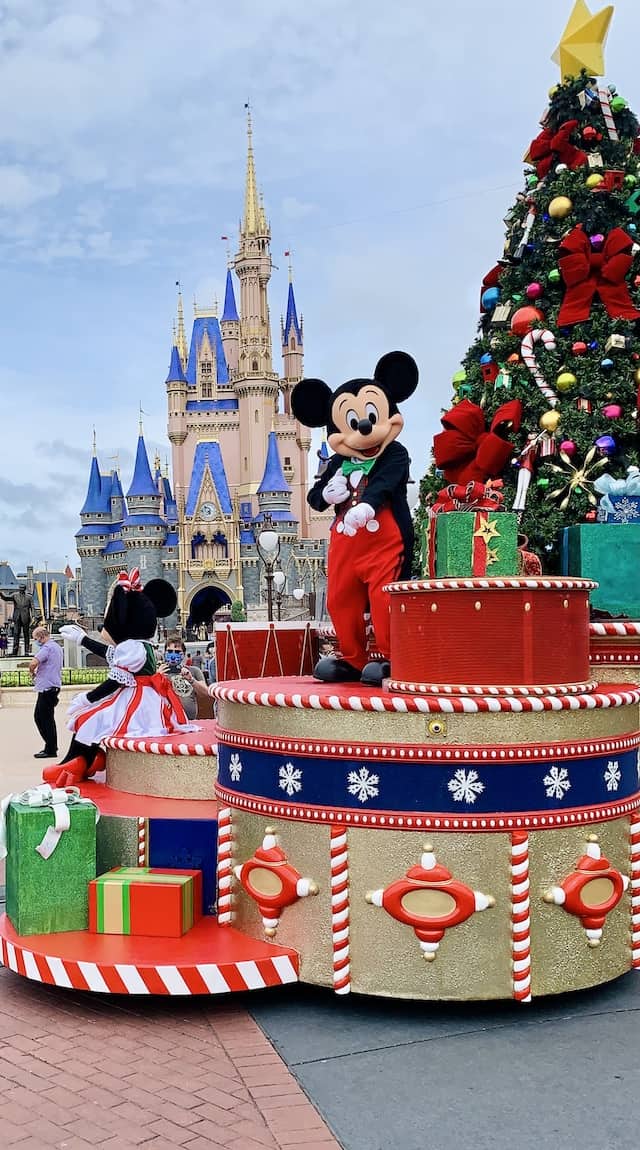 The Kenny the Pirate Writing Crew has had so much fun sharing how you can bring the magic of the holiday to your home this Christmas season. You can bring a Disney touch to your Christmas cards with this adorable printable collection.
Take a look back to see how the Christmas decorations in the Disney Parks have changed through the years. Join us as we travel around the World Showcase and enjoy the great Storytellers from the past.
Enjoy taking a look at Christmas Decorations in the Disney Parks, around the Disney Resorts, and even in our homes. You can even find out how to bring a little Disney Magic to your Christmas decorations this year HERE. And create a few new holiday traditions as our writing Crew shares our favorite family traditions HERE.
Bring a touch of disney magic to your christmas season with great content from our kenny the pirate writing crew.
Tale as Old as Time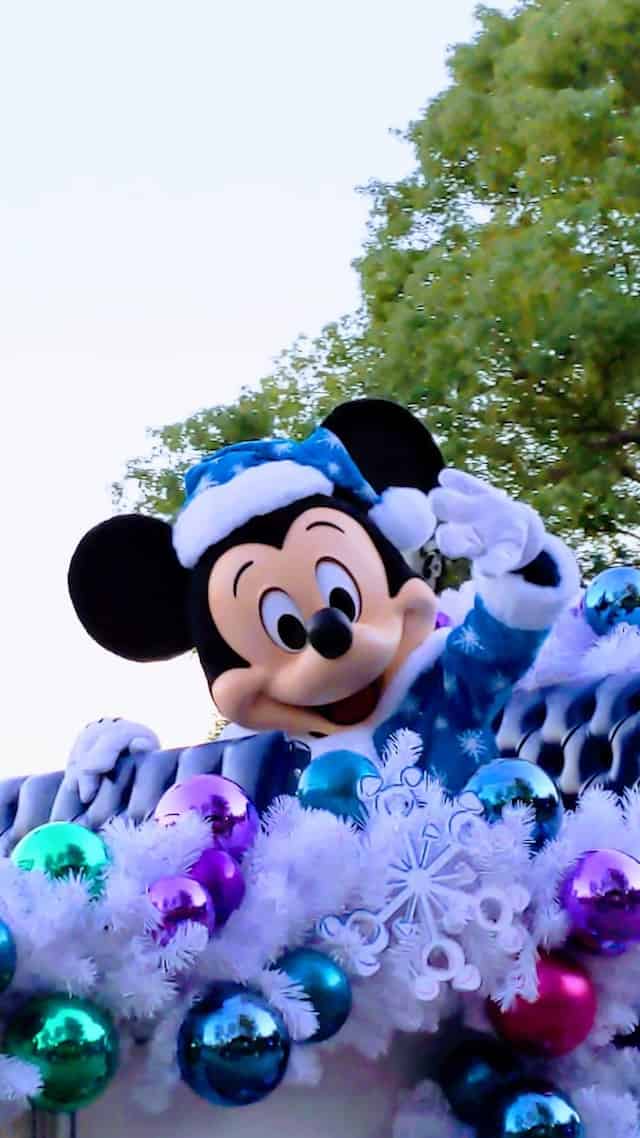 This year, Mickey and his pals at Walt Disney World have a special retelling of a classic tale: "Twas the Night Before Christmas". We hope you may be able to enjoy this Christmas story with your family and friends just in time for Christmas. (written and shared by Disney Parks)
'Twas the night before Christmas, and all through the Parks not a creature was stirring, except for Mickey Mouse The projections dazzled on the castle with cheer A shining beacon for Santa and his reindeer The children were nestled all snug in their beds, While visions of Olaf danced in their heads. Mickey Bars and Dole Whips swirled bright in their mind Next to gingerbread and festive treats of all kinds.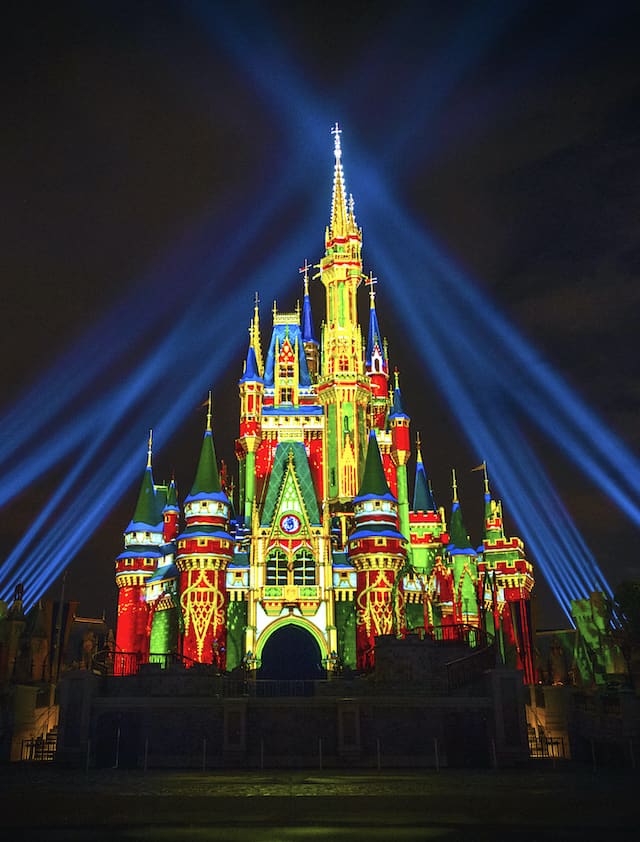 Back at the Kingdom, Mickey admired the sight Of peaceful Main Street, bathed in gold light A towering tree stood tall at the entrance Shining and glittering in all its resplendence. When a call from above, growing in sound Started to crescendo, making Mickey's heart pound On the castle he heard a thunderous clatter, And a man with a cap that rivaled Mad Hatter's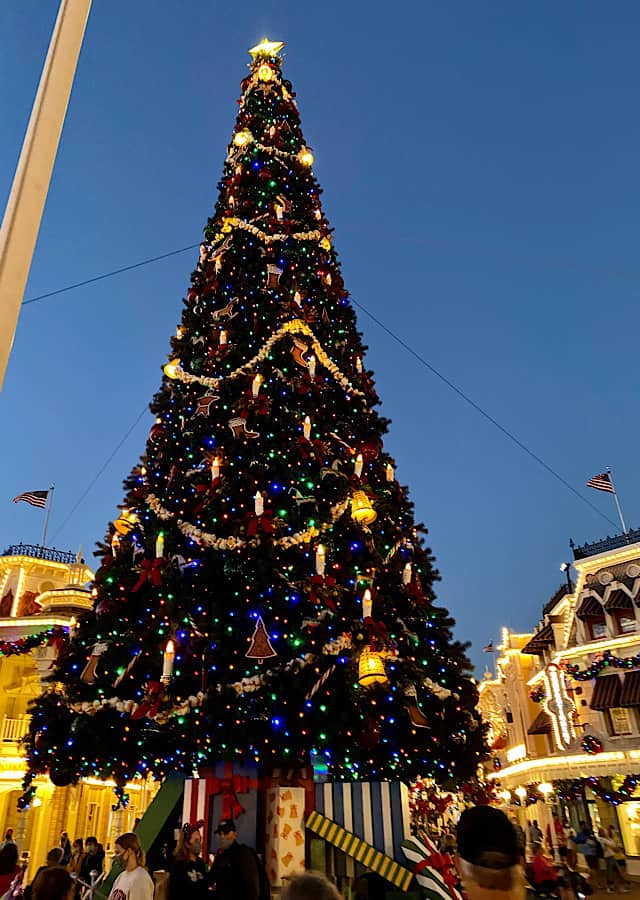 He saw eight soft reindeer, leading a cherry red sled Slowing their gallop, to make a landing ahead And at the helm was driver, jolly and quick Mickey knew in a moment it must be St. Nick. Appreciating the splendor of Main Street's decor, Mickey waved good night to Santa, and strolled out the door Tired but excited for the very next day To welcome his guests, for some jolly play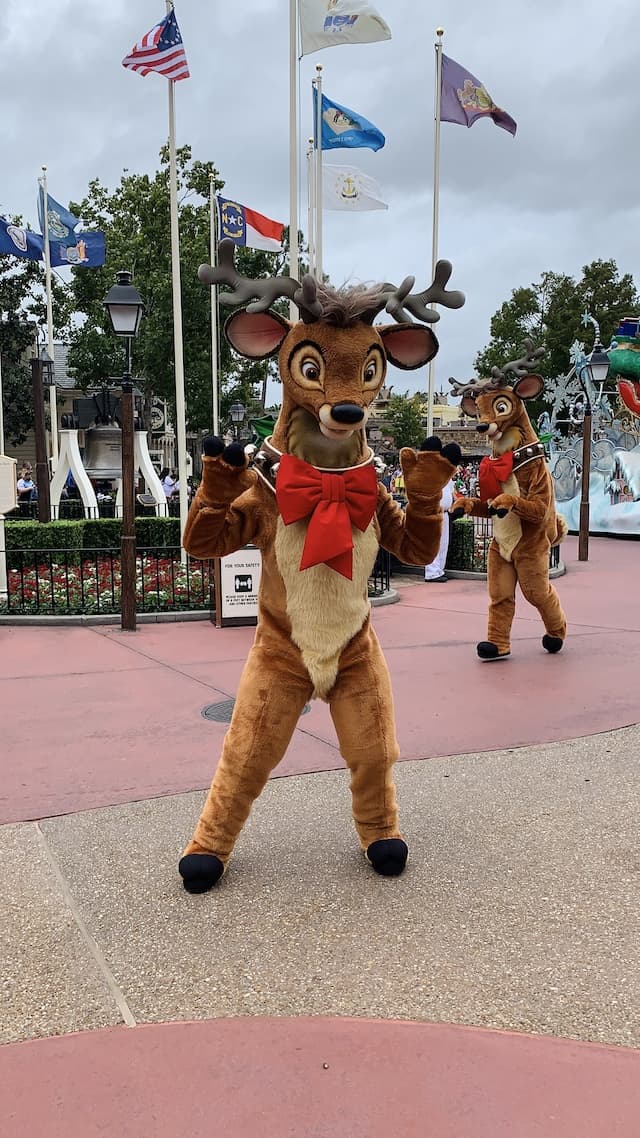 Santa gazed fondly at the sight all around him He spruced up the garland and pine tinsel trim. Inhaling deep, he smelled scents waft from the Bakery Delicious decadent cookies, so sweet and buttery He glanced at his watch, grateful for time to spare, To stop at Magic Kingdom and spread additional cheer With a large sack of gifts upon his wide shoulder Trekked through the park in the following order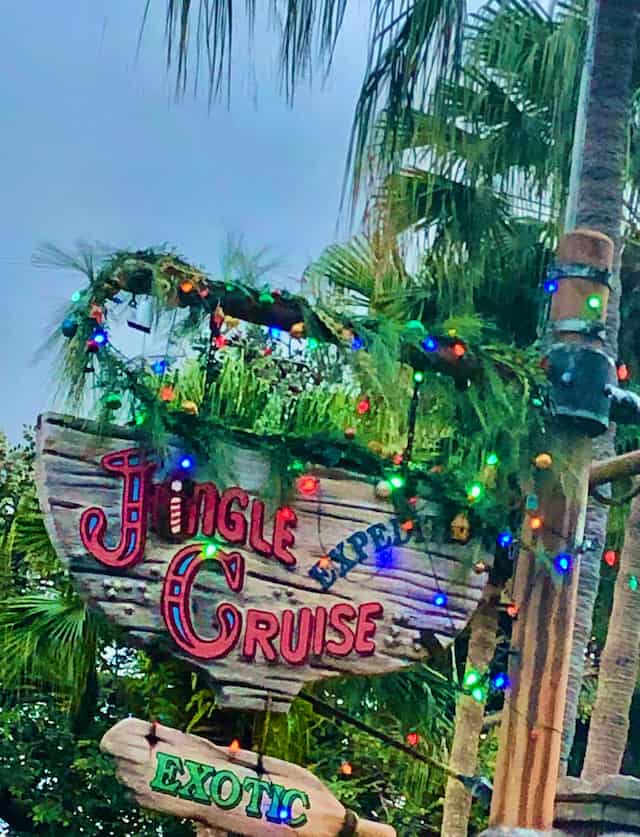 First was the Haunted Mansion, Liberty Square Tipped his red cap to the 999 spirits there Left a laugh-out-loud list of puns for the Jingle Cruise Skippers (Even though their jokes always made Santa snicker) A golden pot of honey for Winnie the Pooh And first edition hand-bound books for Belle too The Pirates were given unsolved treasure maps And for each Dwarf a scented candle to help him relax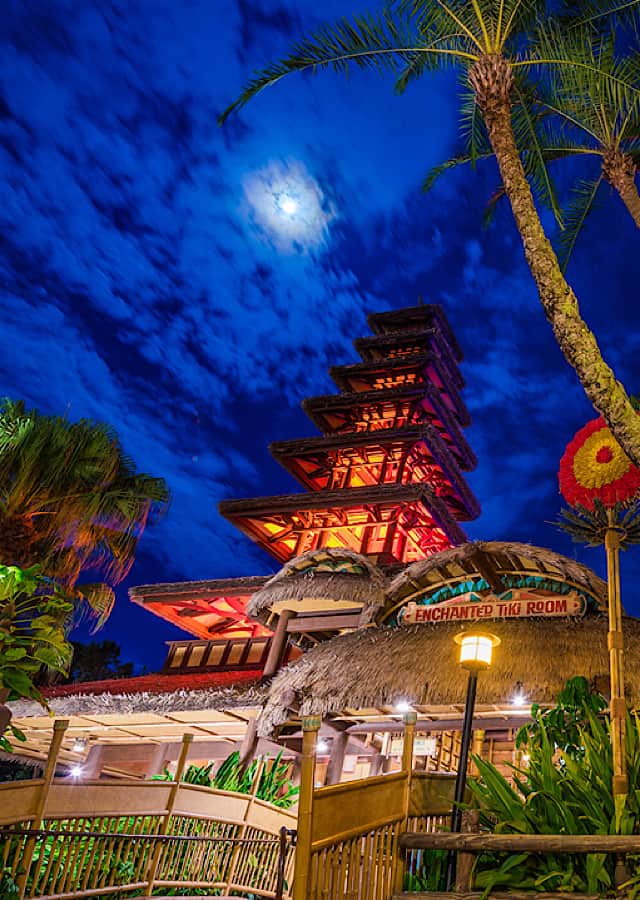 Hot tea for the Tiki Room birds (their vocals were sore) For Princess Tiana a bright white chef's hat she'd adore The Space Mountain astronauts got fuel for their rockets For Chip and Dale matching PJs, tucked in their closet Santa hustled throughout the park, not one present forgotten Ensured he put gifts in every single stocking And in turn he enjoyed the stillness of the park Decorated for the season, oddly peaceful in the dark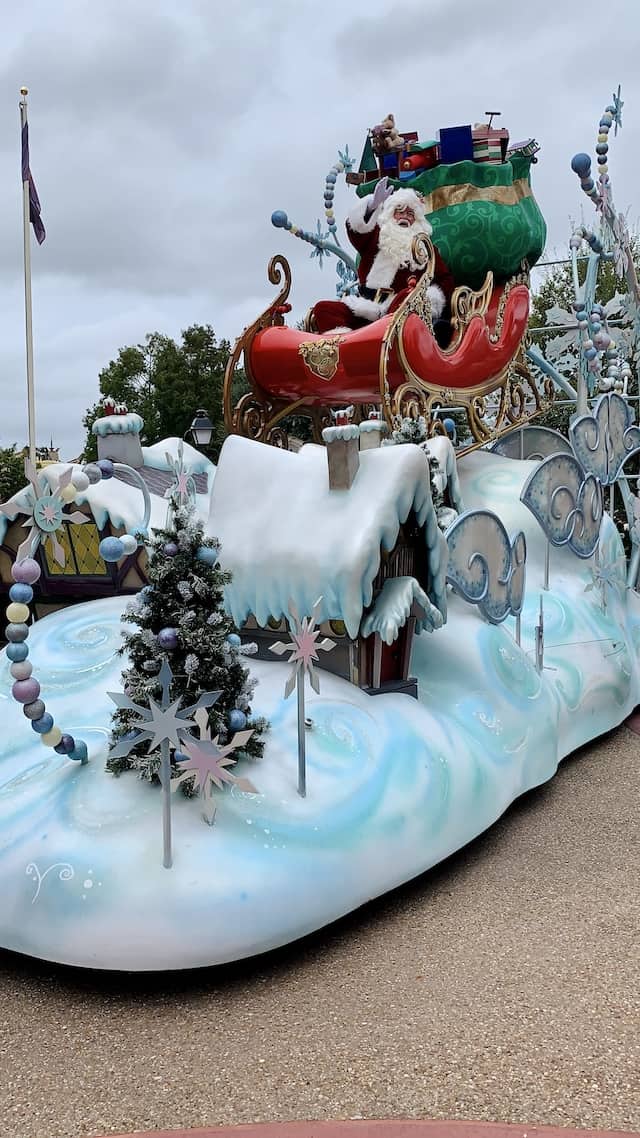 Soon he was done, the task completed with care Prepared to leave Main Street with holiday flair He had worked quick as he could, a long night ahead Finished delivering the gifts, and readied his sled. He sprang to his sleigh, to his team gave a whistle, And away they all flew like the down of a thistle. But the Kingdom heard him exclaim, as he drove out of sight- "Happy Christmas to all, and to all a good night!"
More Christmas Magic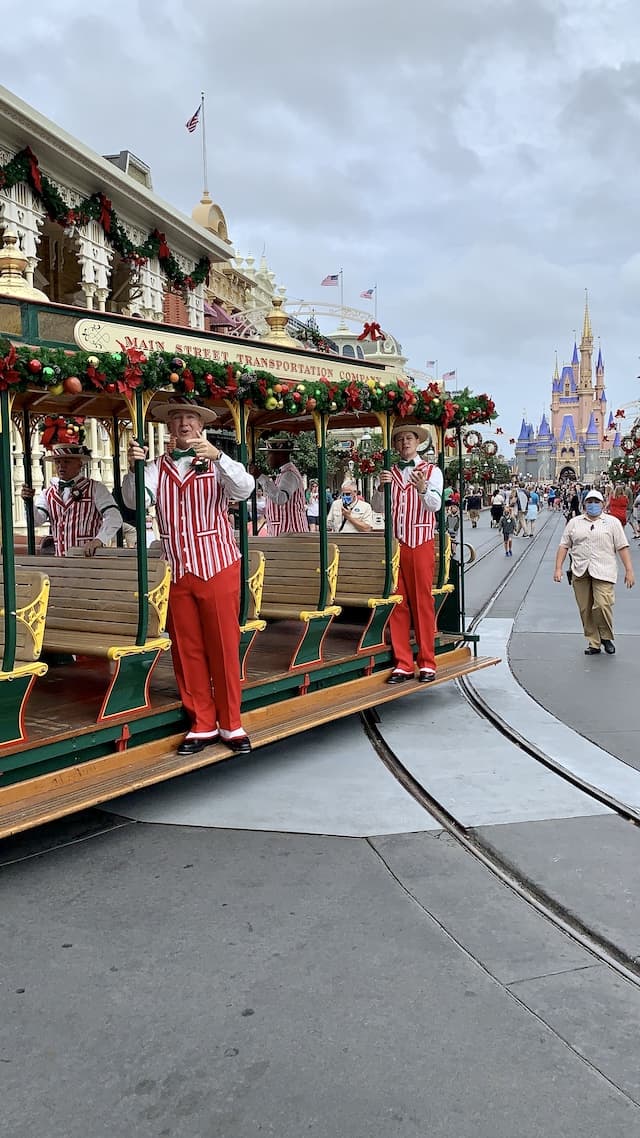 Want to enjoy even more Disney Park fun at home? Be serenaded by the Dapper Dans and enjoy the beautiful Candlelight Processional with Neil Patrick Harris.
On Christmas Day, be sure to watch the Walt Disney World Christmas Parade. Check out the exciting star-studded line-up straight from the Disney Parks HERE.
We hope you enjoy all of this great content and that it may make your Christmas celebrations a bit more magical.
What is your favorite Christmas traditions? Will you and your family be reading this classic tale on Christmas Eve? Share your thoughts with us on our Facebook Page.