Do you need a last minute holiday card? Disney has some FREE designs for you!
Need a Last Minute Card?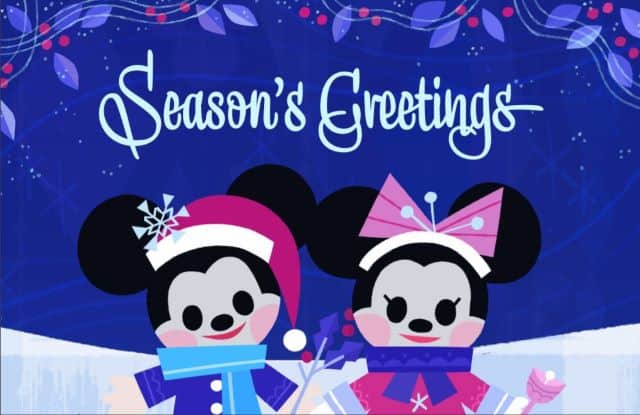 If you are anything like me, sometimes you think you have your holiday shopping finished, but then you realize that you forgot to get a card and you emergency card stash is empty. This is, of course, the moment that you realize that you are also out of gift tags because…OF COURSE.
Before your resort to writing "to" and "from" on a piece of masking tape and calling it a day, you might want to check out these adorable Disney Holiday card designs from D23. The best part is that they are FREE for you to print right from your home.
The Designs
These lovely cards are designed by artist Joey Chou. They feature either classic Disney Characters or mash-ups of classic Disney films.
Your options for classic Disney characters include a simple, but sweet Mickey and Minnie card. You can also select an Oswald the Rabbit card for the Disney history buff in your life.
One of the mash-ups is a fun combination of Cinderella meets Pinocchio meets Dumbo. My personal favorite is a blend of Tinkerbell, Aristocats, 101 Dalmatians, and Alice in Wonderland!
The Materials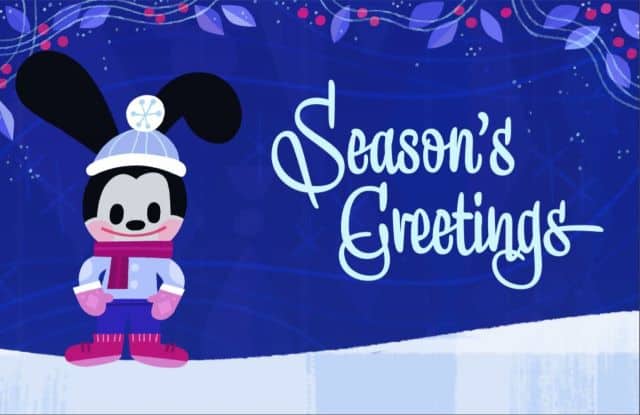 To make these cards you will need a few items: a printer with colored ink, printable cardstock, and scissors.
If you don't have card stock on hand, computer paper will work in a pinch. If you are out of colored ink, I suppose you could always print the designs in black and white and pretend they are vintage.
The Instructions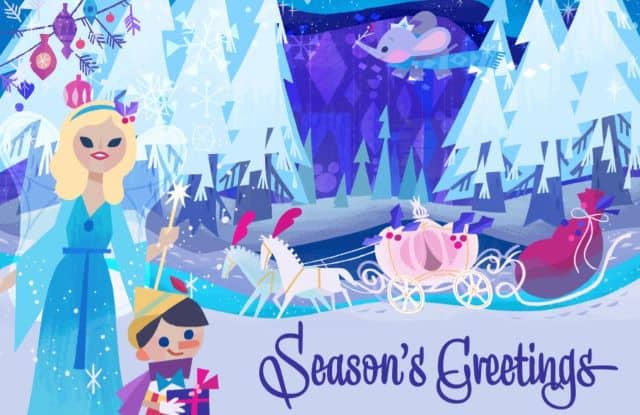 Follow the link to the card you would like and print out the greeting card images onto your cardstock (or paper).
These cards will print out with white borders. To remove these, Cut around each image, using the black line as your guide.
Fold your card horizontally, along the center.
Write your holiday greetings inside.
Each design is also available on the D23 Website.
Want More DIY Ideas?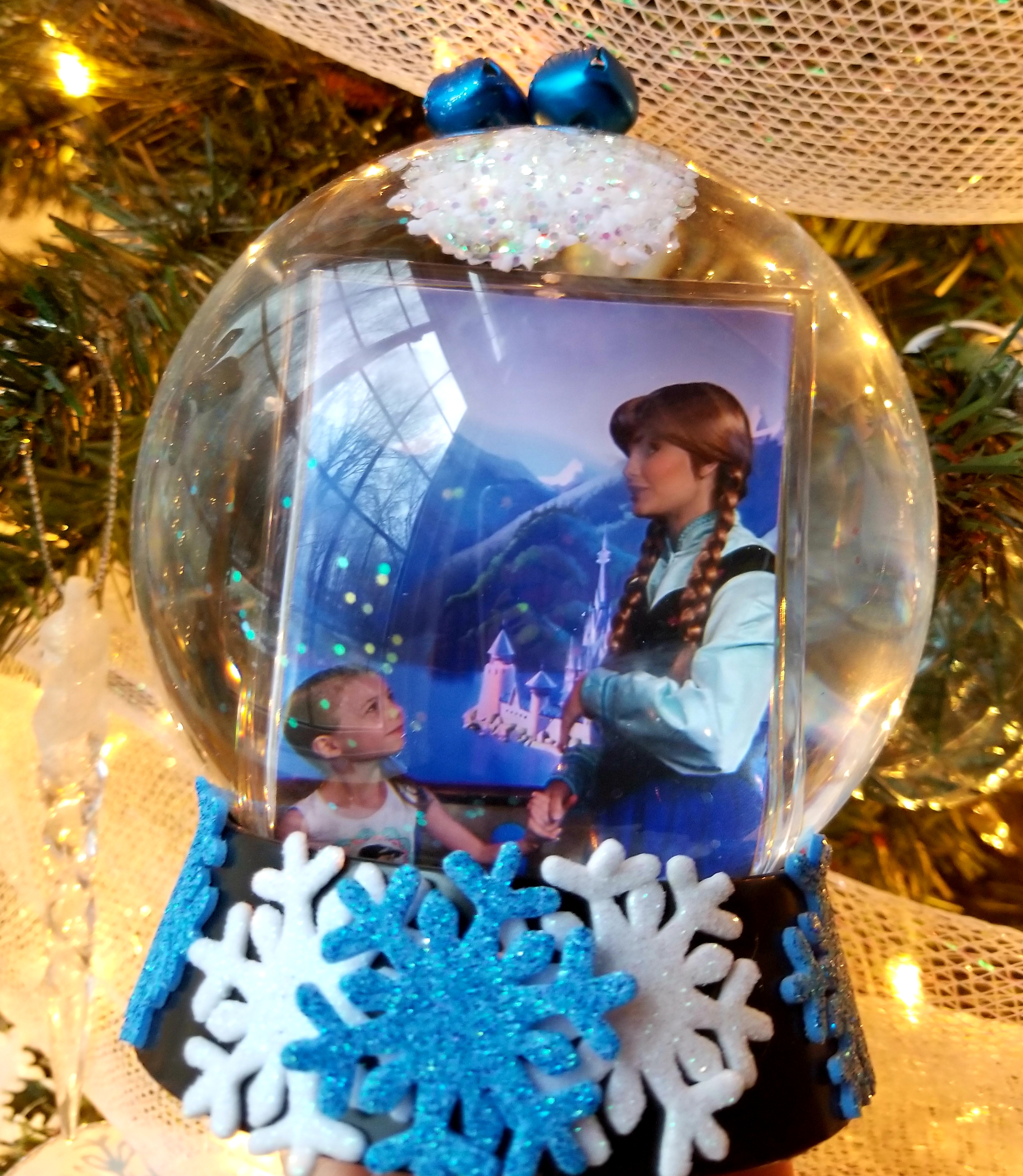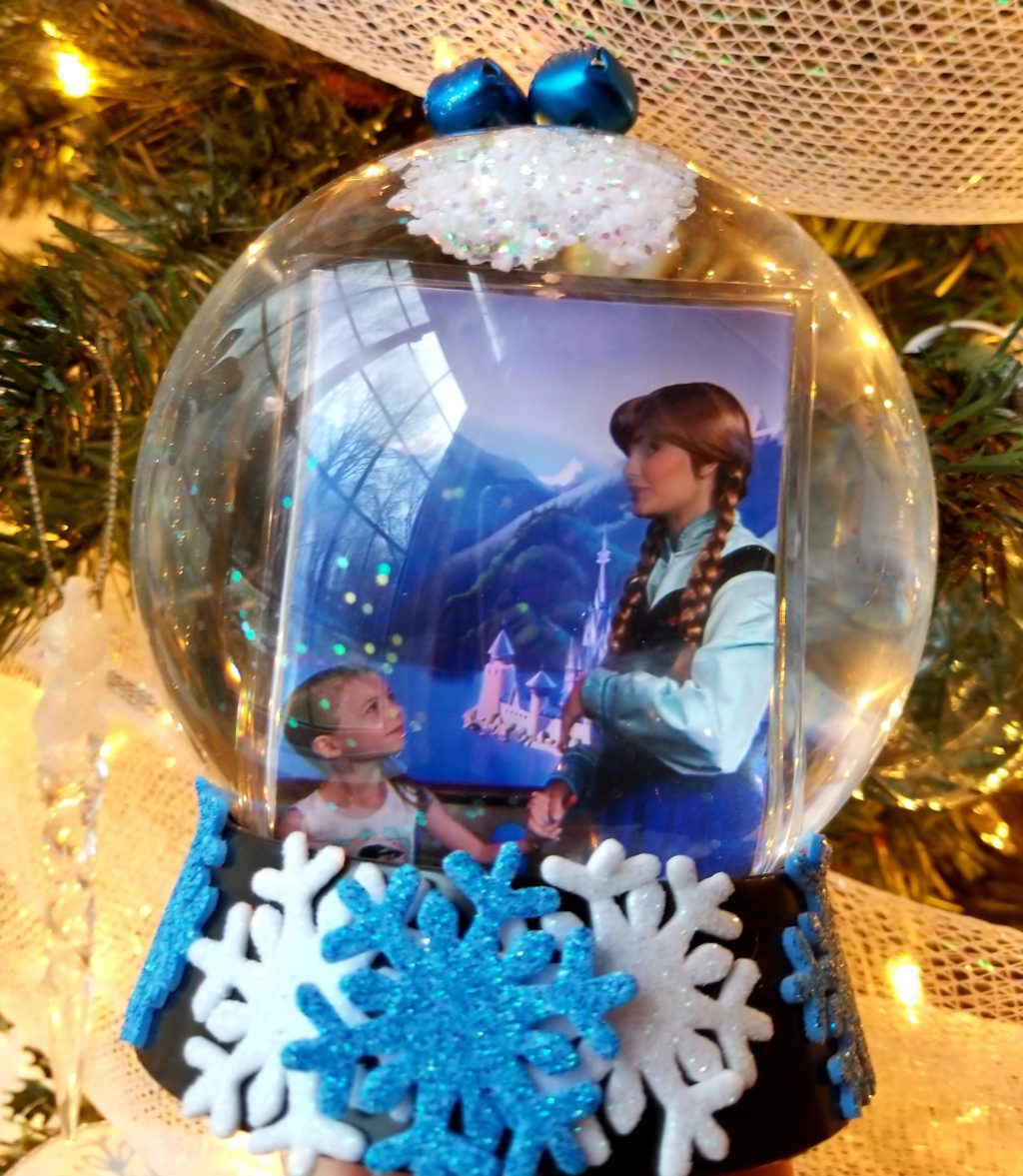 If you are looking for more DIY ideas, we have lots! Click here for a Mickey shaped wreath or here for Mickey ornaments. You can also click here for snowglobes and more ornaments.
You can also check out a TON of DIY Disney Recipes. Click here to get to the KtP recipe page.
Did you try out one of these cards? Show us how they turned out by commenting under this post on Kenny the Pirate's Facebook Page, or join our crew and continue the discussion!