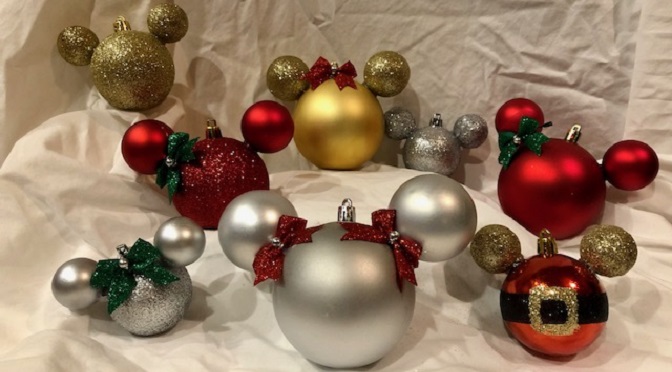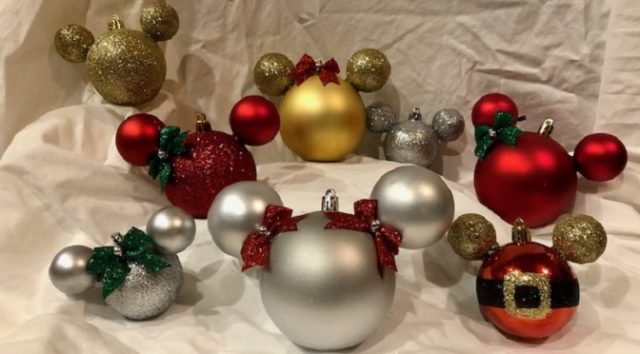 With the holidays rapidly approaching, you might want to create some Disney inspired decorations. I personally wanted to make a few Mickey and Minnie inspired ornament balls to add to our Disney themed tree. I have little kids, so the idea of purchasing the glass version of these seems like tempting fate.
Dollar Tree DIY Christmas ornaments are a less fragile alternative!
Never underestimate the powers of Dollar Tree and a hot glue gun. The paring makes crafting DIY ornaments both easy and affordable! My favorite crafts are exactly that: a blend of maximum impact with minimal effort and minimal cost.
To make these ornaments, you will need:
Shatterproof ornament balls for the body
Pairs of smaller Shatterproof ornament balls for the ears
A hot glue gun – I use a mini Gorilla Glue gun, but anything should do
Scissors that are sharp enough to snip plastic
Hot glue sticks
Bows (if you want Minnie)
First, you will need to do some shopping. I personally purchase my shatterproof ornaments from The Dollar Tree unless I can find them on clearance for a comparable price. But, you can find shatterproof ornament balls at lots of other stores, too.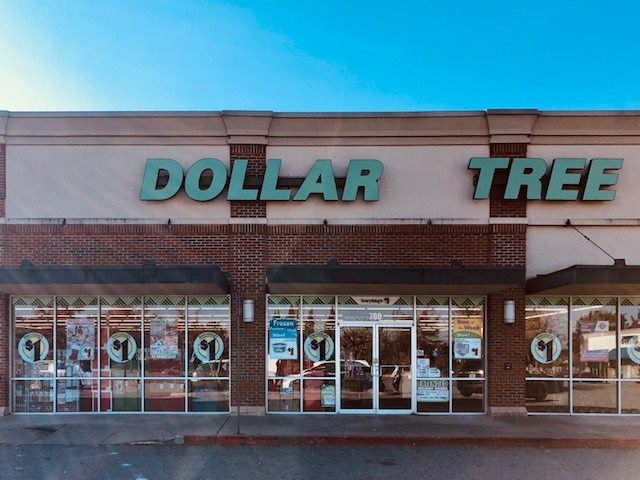 I try to select coordinating colors to work with. I grab medium or large shatterproof balls for the body of the ornaments and balls that are at LEAST 2 sizes smaller for the ears. Grab whatever is aesthetically pleasing to you.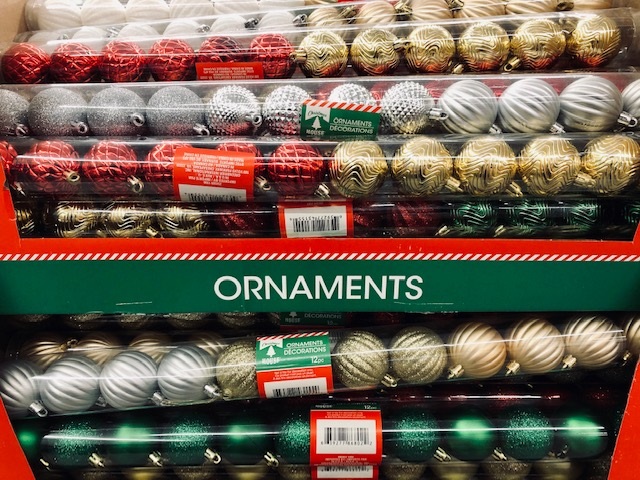 Once you have your ornaments, you can begin your craft! There are only a few steps:
Pry the caps off the ornaments you will be using for the ears. This is super easy with the Dollar Tree balls. It pops right off.
Use scissors to snip off the remaining nub. This will leave a hole, but that's okay because you will be covering it up.
Grab your ornaments and figure out where you want to place the ears. If you are super particular, you can measure and mark it. I am not super particular, so I just eyeball it.
Using hot glue, glue one ear to the ornament ball that you are using for the body. Always be careful not to burn yourself! Attach the ear so that the hole is hidden against the ornament you are using for the body.
Repeat the process to attach the second ear. Getting just the right amount of glue can be tricky!
Add a bow if you want to make Minnie. I use premade Dollar Tree bows, but you can tie your own. I added bows to the ornaments where too much glue was showing to cover it up.
Remove hot glue strings as needed.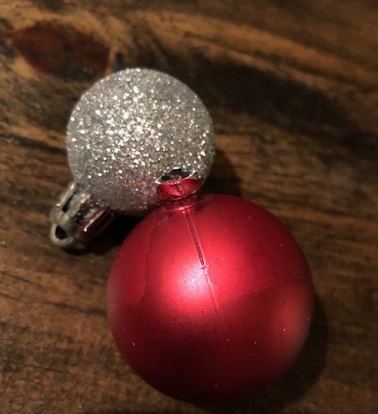 That's it! Create as many as you want! We plan to hang ours on our Disney tree! The less perfect ones will go higher up on the tree.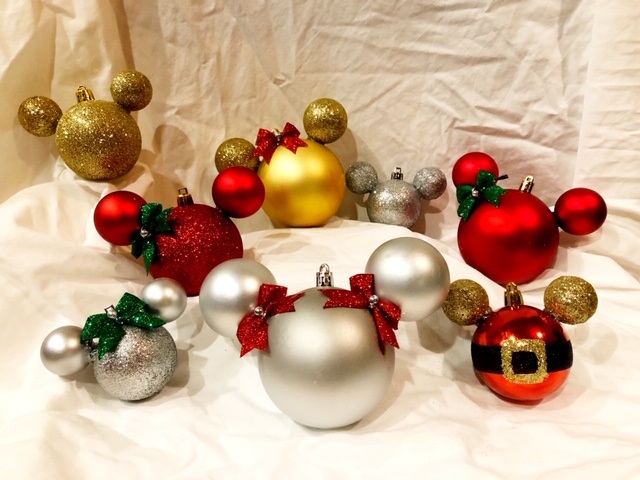 My little ones could not help assemble these because they aren't old enough for hot glue guns, but they participated by pairing some of the combinations of ornament balls. They were very excited to see them come together, and they are looking forward to decorating our tree.
Check out my DIY posts for other Christmas crafts: Mickey wreath and Mickey bells!
If you try this craft, be sure to post in the comments or to the Kenny the Pirate Facebook group and share the results! I'd love to see how yours turn out!
Are you planning a vacation? Reach out to our trusted travel agency sponsor Authorized Disney Vacation Planner
Mouse Class Travel
!