There is no shortage of holiday magic coming from Walt Disney World right now! The newest magical surprise: you can view a live showing of The Dapper Dans singing some of their favorite holiday melodies!
The Dapper Dans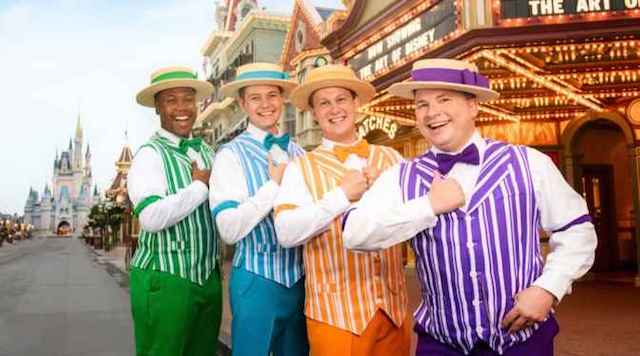 The Dapper Dans are synonymous with Main Street, USA in both Disneyland and Disney World.
There is nothing like strolling down Main Street and feeling as though you are transported through time to a magical land. The sounds, sights, and smells surround you and give you a feeling of being in this magical place.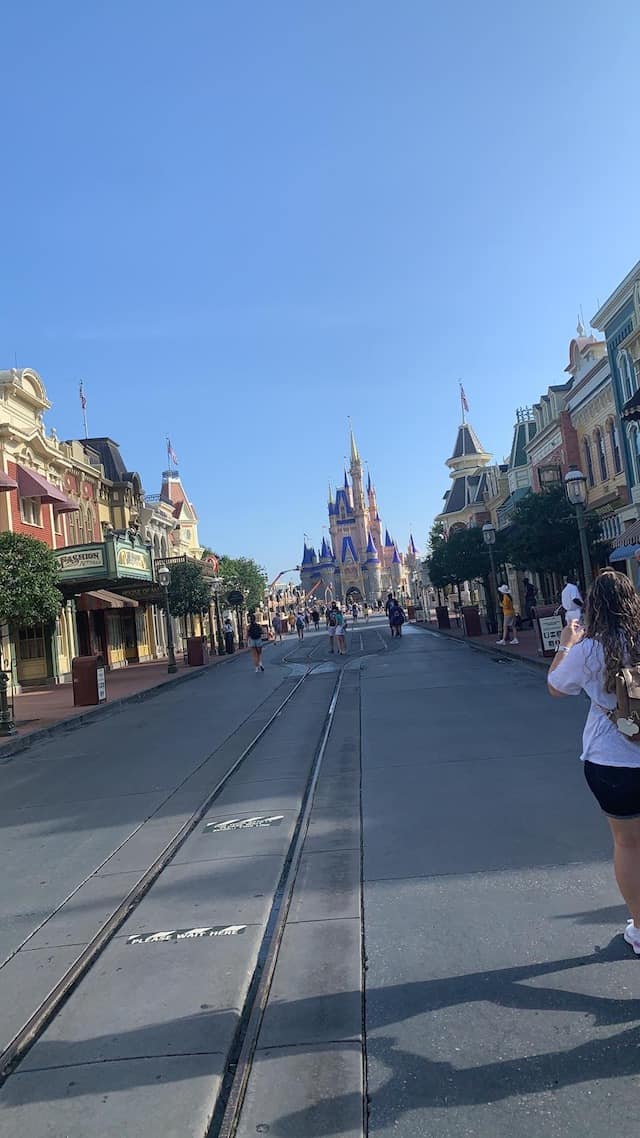 The Dapper Dans, a lively four-man a cappella group, add to the environment in the most perfect way. Dressed in colorful pinstripe suits, straw hats, and tap shoes, the group performs American Standard songs and Disney classic tunes.
This iconic group adds a special element to any day at Disney! One of our favorite ways to spend our time in Disney is by listening to this lively a cappella group perform our favorites.
Bringing Magic From Their Homes to Ours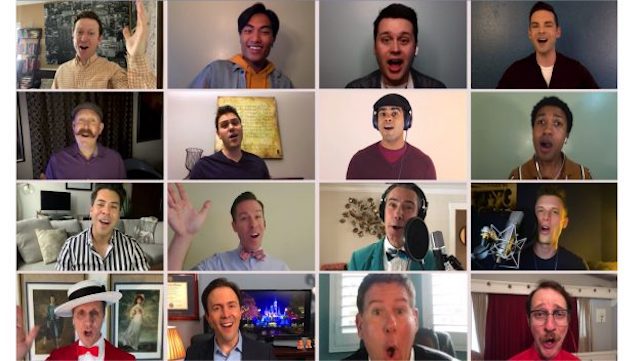 Back in the Spring when both Walt Disney World and Disneyland were closed, The Dapper Dans kept spreading their magic!
We were delighted by "When You Wish Upon A Star," "When I See an Elephant Fly," "Happy Birthday," and "A Dream is a Wish Your Heart Makes."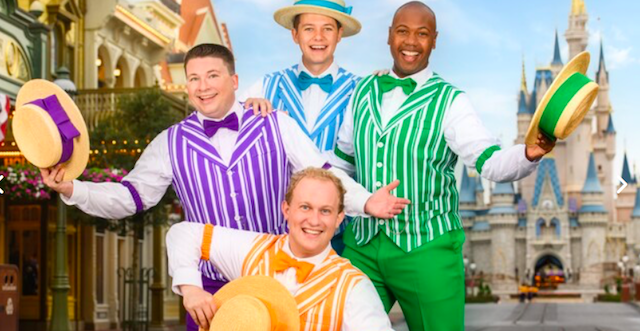 We even got a special visit from the Cadaver Dans with "Grim Grinning Ghosts!"
All of these were wonderful, but my favorite Dapper Dan surprise was "There's a Great Big Beautiful Tomorrow."
A Live Performance from Magic Kingdom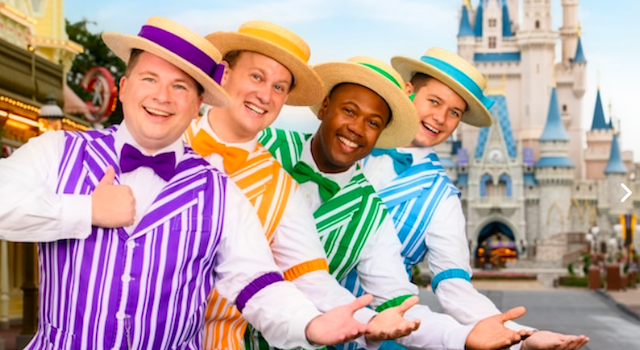 If you can't get to Disney World, why not bring a little Disney World to you!
Tune in with the Disney Parks Blog on December 23 at 11:30 EST for your favorite merry melodies! The Dapper Dans will be LIVE from the Magic Kingdom for this special performance!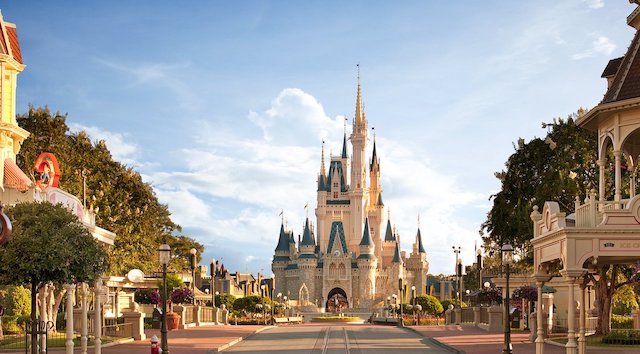 I can't wait to hear my favorite Christmas songs from my favorite Disney entertainers!
Will you be tuning in LIVE to hear The Dapper Dans from the Magic Kingdom? Let us know on Kenny the Pirate's Facebook Page, or join our crew and continue the discussion!