Have someone celebrating a birthday soon? Celebrate with the Dapper Dans by watching this fun video!
The Dapper Dans have helped us keep the Disney magic alive while we wait for the parks to open. I know I have loved listening to them while not being able to visit the parks.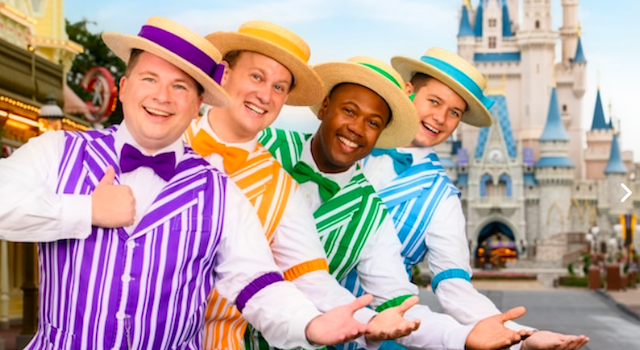 I know it always feels like I am truly at Disney when I hear the Dapper Dans. It completes the stroll down Main Street to hear them singing.
This four-man a capella group perform American Standard and Disney classic tunes. They wear colorful pinstripe suits, straw hats, and tap shoes.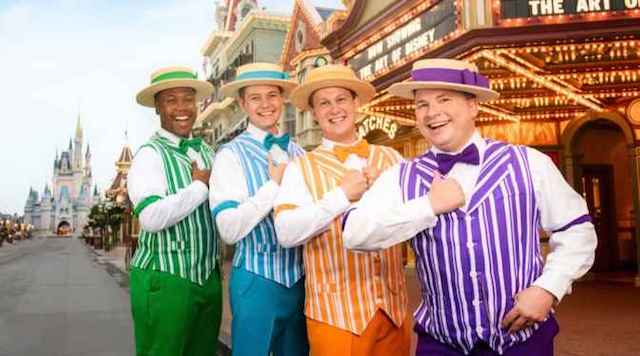 Some well-known songs that you may have heard the Dapper Dans perform are "Zip-a-Dee Do Dah," "If You're Happy and you Know it," and "Yankee Doodle Dandy." You can't help but stop and watch them perform when you catch them on Main Street.
We have shared several songs with you from the Dapper Dans. The Dapper Dans from Disneyland shared "When you Wish Upon a Star" right from their homes. Walt Disney World Dapper Dans kept us watching with "A Great Big Beautiful Tomorrow."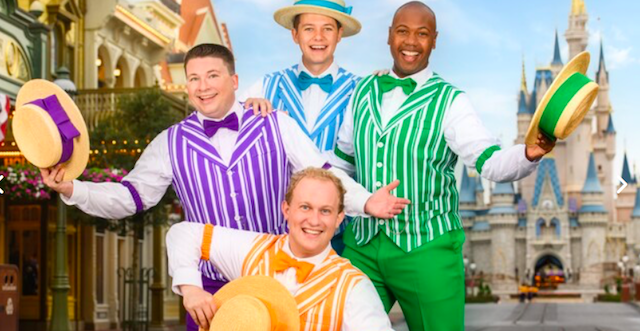 In April the Dapper Dans from Disneyland performed from home again with "When I See an Elephant Fly." The Dapper Dans from Disneyland are back again today!
Listen to them while they help us celebrate anyone who is having a birthday. What better way to celebrate a birthday then sending someone special this video from the Disneyland Dapper Dans!
I just love watching all these videos that Disney and their performers have released. My family recently had our trip canceled, so these videos are a fun way to look forward to our next trip.
What do you think of the Dapper Dan videos? Will you be sharing this video with someone celebrating a birthday? Let us know on the Kenny the Pirate Facebook page. Don't forget to join the KtP crew page too!
-Heather Alosa