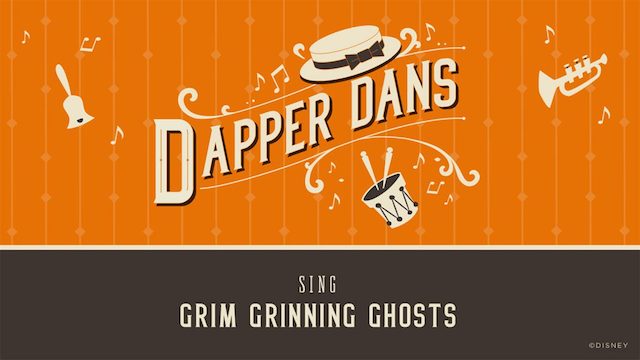 Don't close your eyes or try to hide, because the Dapper Dans have materialized again! The Dapper Dans are back from their homes, and have come together to harmonize the Disney fan favorite, "Grim Grinning Ghosts."
When I think of Main Street, U.S.A. I can't help but think of the Dapper Dans. This four man quartet has provided guests with hours of musical entertainment at both Walt Disney World and Disneyland.
The Dapper Dans might not be on Main Street right now, but that won't stop them from bringing you the magical sounds of Disney, right from their own homes!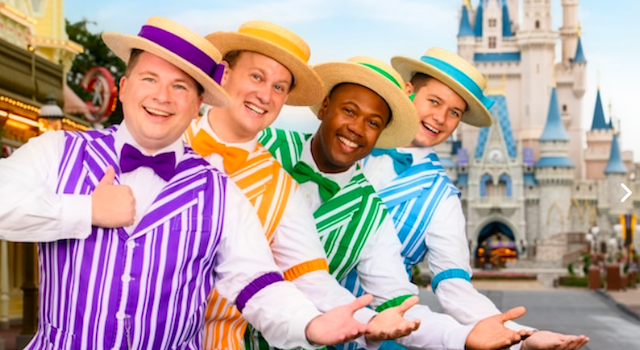 The Dapper Dans, a lively four-man a cappella group, add to the environment in the most perfect way. Dressed in colorful pinstripe suits, straw hats, and tap shoes, the group performs American Standard songs and Disney classic tunes.
During the Disney Parks temporary closures, they've been working together from their homes to bring us some of our favorite Disney songs! We've heard them sing "There's A Great Big Beautiful Tomorrow," "When You Wish Upon A Star," and "When I See An Elephant An Elephant Fly."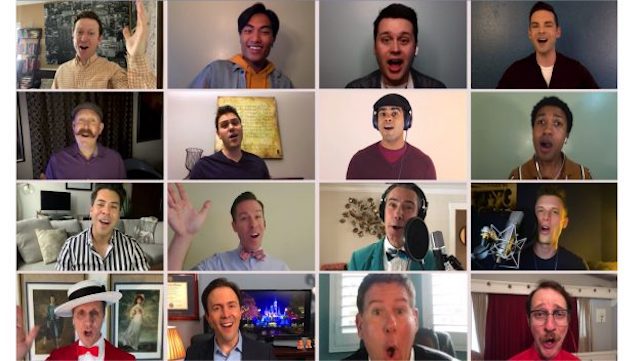 Now they are back with a Disney fan favorite: "Grim Grinning Ghosts" from the Haunted Mansion attraction. The Haunted Mansion is spooky, dark ride located in both Walt Disney World in Florida and Disneyland in California.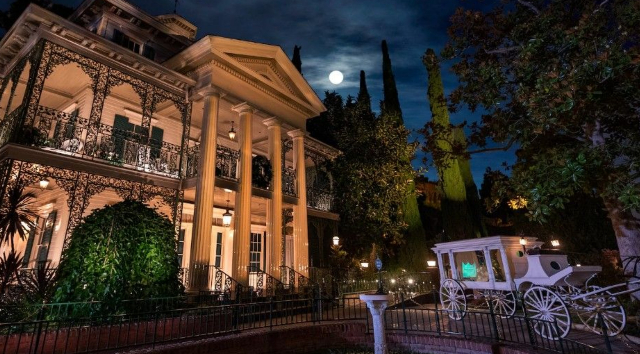 Since Disney is celebrating "Halfway2Halloween" today, they are pulling out all of the most loved Halloween activities, and of course, "Grim Grinning Ghosts" is the perfect song to put you in the Halloween mood!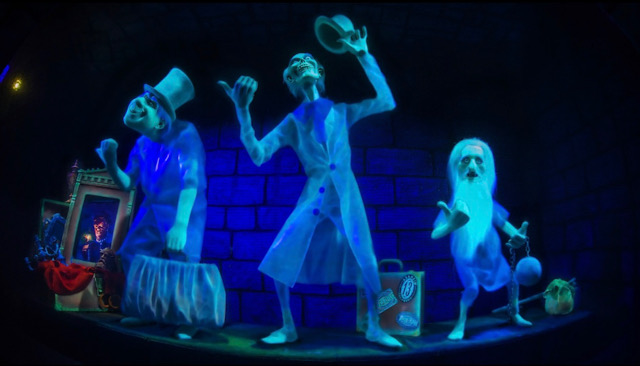 During the Halloween season, you'll spot the Dapper Dans as the Cadaver Dans. Check out this video of them singing "Grim Grinning Ghosts" from their homes!
What did you think of this spooky performance? Let us know on Kenny the Pirate's Facebook page, or join our crew and tell us there!