Read here for a creepy, yet amazing, photo tour of Disney Mansions and Manors from Disney Parks around the world.
Disney photographers have created views of creepy shadows and hauntingly gorgeous night skies. Each of Disney's Manors and Mansions capture their own enchanting landscape.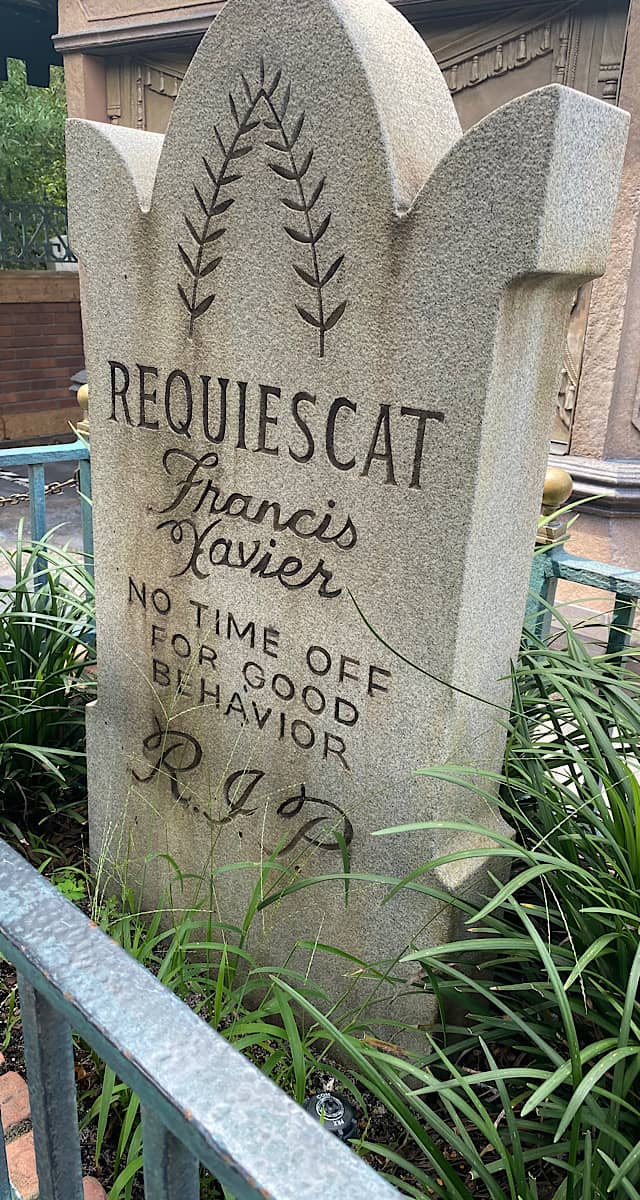 Haunted Mansions and Manors have a cult-like following around the globe. Because of this, Disney offers merchandise lines such as Dooney & Bourke and Minnie Mouse Main Attraction items, including a pin, plush, mug, and Minnie ears.
Disney World also released some amazing merchandise, including the Leota sipper for Halloween 2020. Disney fans can also look forward to a new Haunted Mansion movie in the works!
Phantom Manor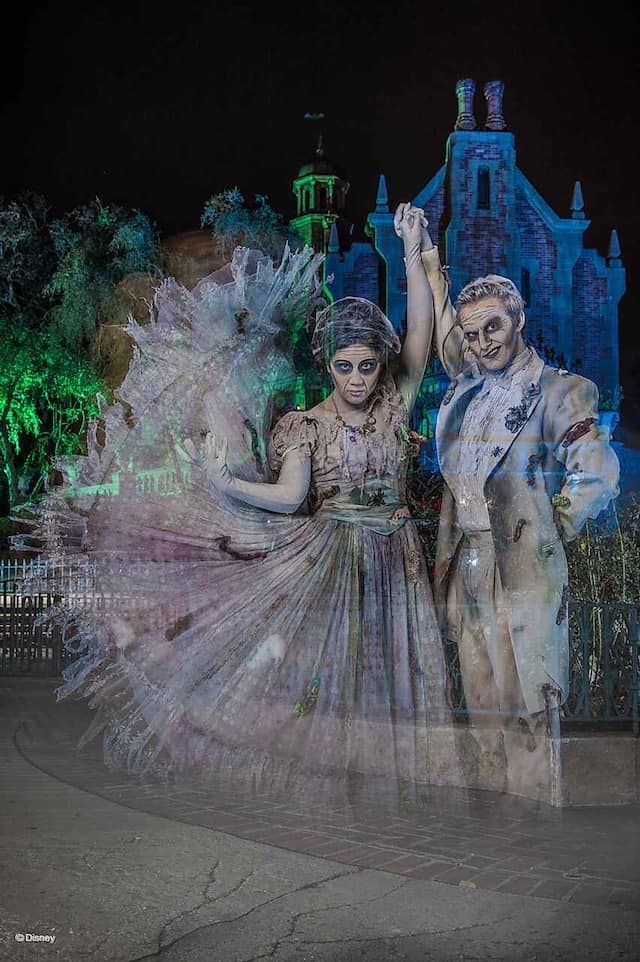 Phantom Manor can be found at Disneyland Paris, and was once home to one of Thunder Mesa's founding families. Local residents steer clear of the dilapidated haunted house, but curious Disneyland Park visitors who dare to enter will soon discover the Manor's terrible secrets.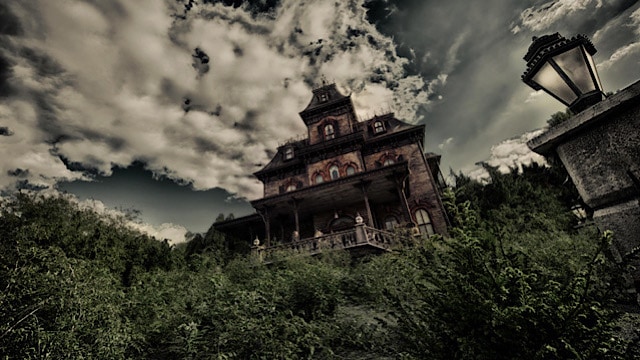 Legend has it, the owner of the Phantom Manor, Henry Ravenswood, cherished his only daughter, Melanie, who dated four different men. However, soon after, each man came to a mysterious and untimely death.
Rumor has it that her father didn't think any of them were good enough for his daughter. In fact, some say he had a hand in the young men's disappearances, but nothing has ever been proven. One thing is certain, the bride-to-be has been waiting many long years for her wedding day and will wait for hundreds more!
Haunted Mansion – Disney World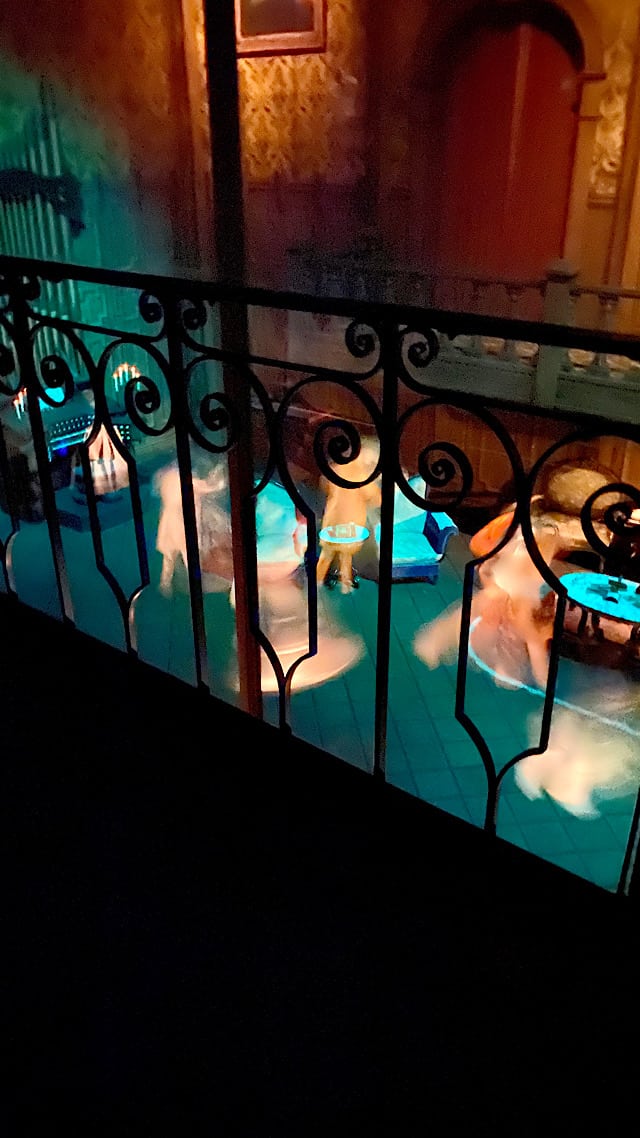 Disney World's Haunted Mansion gives guests a scary, but also silly journey aboard a gloomy Doom Buggy. Guests are given a private tour by the famous Ghost Host.
Scenes of the eerie haunted estate, home to 999 ghosts, ghouls and supernatural surprises delight visitors at every corner.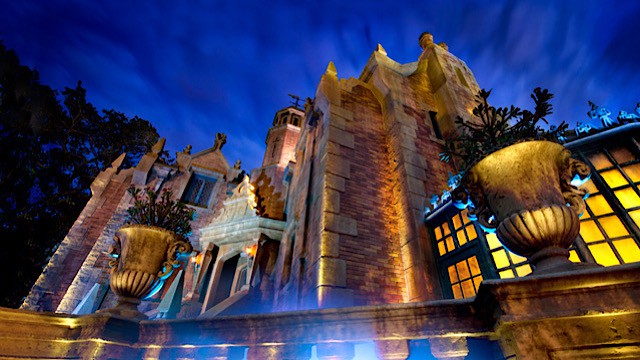 Glide past a casket-filled conservatory, Madame Leota's chilling séance room and a ghostly graveyard of singing specters. Also, beware of hitchhiking ghosts – they may try and follow you home! Hurry back…Hurry back!
Check out Character Locator for a complete listing of Disney World and Disneyland Attractions, including wait times!
For more details on how Disney World's Haunted Mansion has been running since reopening, read here.
Haunted Mansion – Disneyland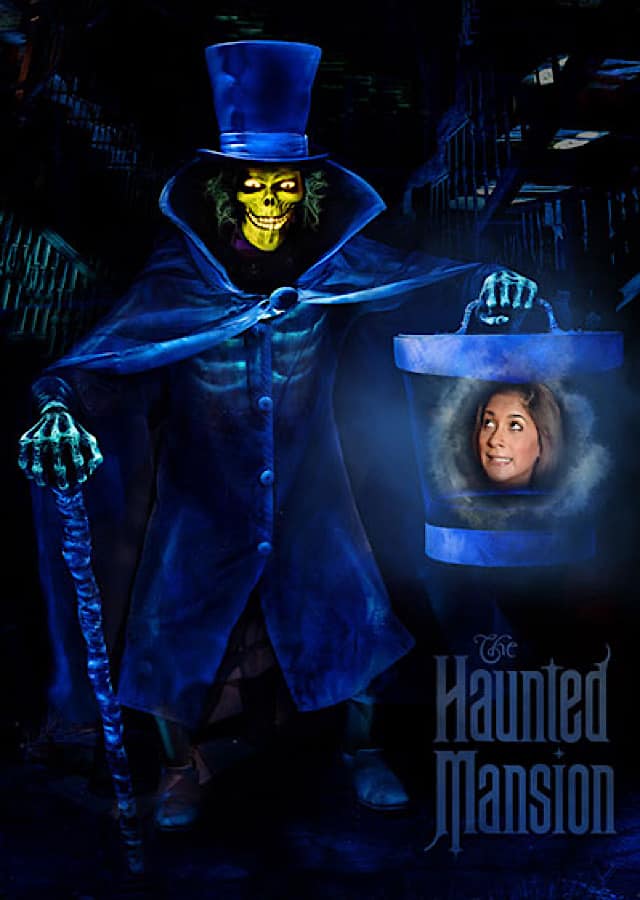 Disneyland offers very similar frightful chills and silly ghosts as Disney World's Haunted Mansion. However, Disneyland is the original attraction, opening in 1969. It's located in New Orleans Square and looks like a large antebellum mansion.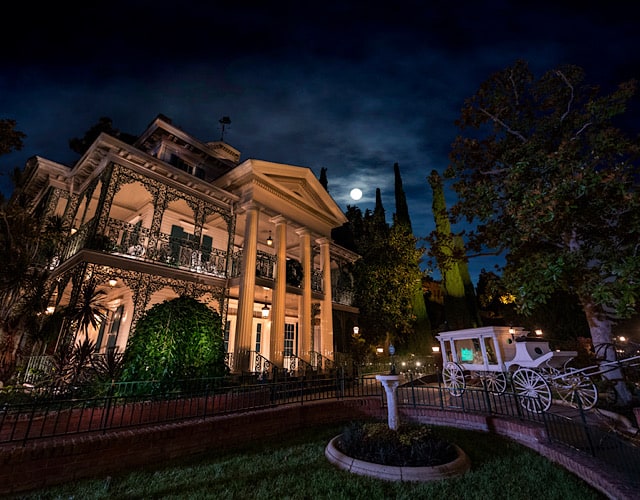 The pre-show for the ride is a large, slow-moving elevator called "the stretching room" which gives guests the feeling of the room stretching, and a feeling of "being trapped".
Note: Currently with social distancing, guests skip the stretching room, and move straight to the attraction at Disney World. Disneyland will likely do the same.
The attraction itself features Omnimover doom buggies that take guests through a haunting tour to witness ghosts, ghouls, a seance, and all sorts of creepy delights. If you're luck, you may even see the infamous "Hatbox Ghost."
Haunted Mansion – Tokyo Disney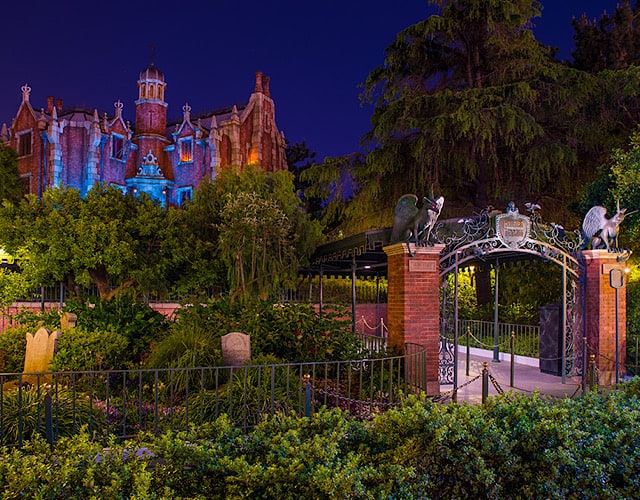 The Haunted Mansion at Disney Tokyo is also similar to the Disney World and Disneyland versions.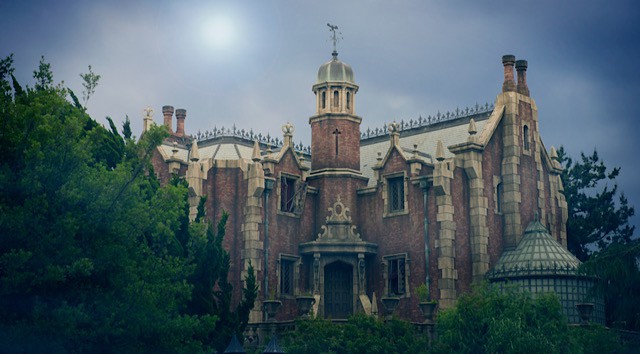 Here, the ominous gothic mansion is also haunted by 999 ghosts, goblins, and ghouls. They're all "dying" to make their number an even 1,000. Look over there! It's a statue with glowing eyes. And invisible hands are playing strange music on that piano. Now, who's that sitting next to you?
Grim grinning ghosts come out to socialize!
Mystic Manor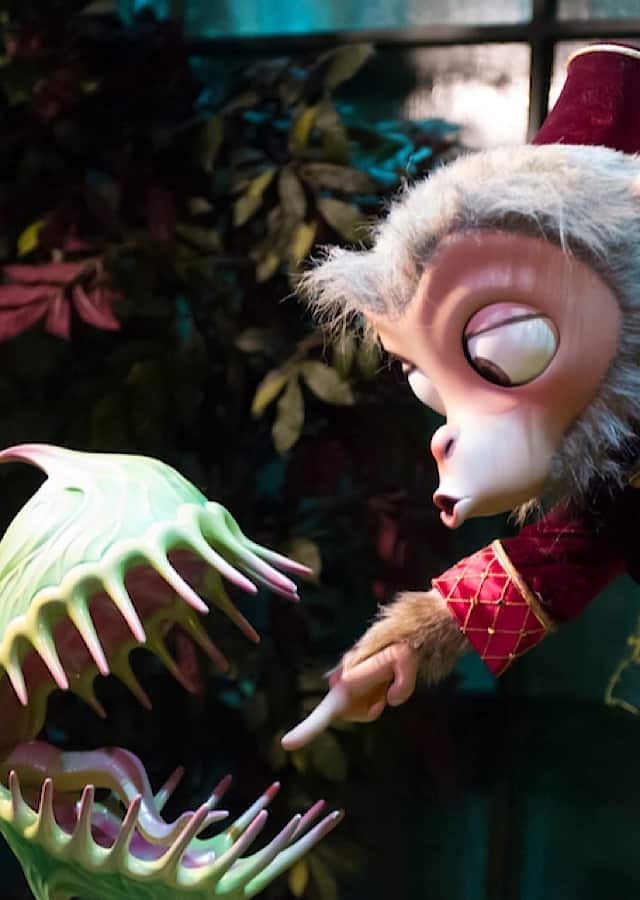 In traditional Chinese culture, deceased spirits are honored, not feared. Because of this, Disney Imagineers came up with a creative storyline that departed from the silly, spooky ghosts depicted in other Disney Manors and Mansions.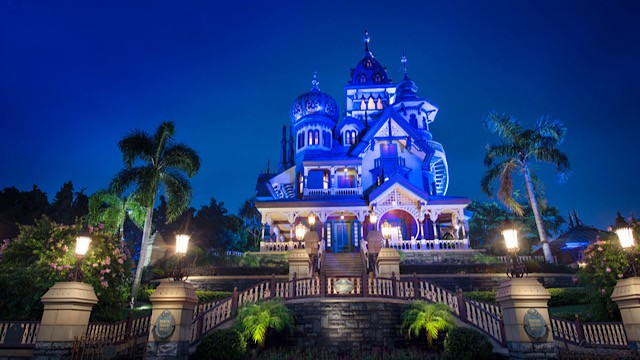 Mystic Manor opened at Hong Kong Disneyland in 2013. The storyline depicts the famed eccentric adventurer, explorer and art collector, Lord Henry's home and private museum. In addition, one of his newest finds is a beautifully carved Balinese music box rumored to make inanimate objects come to life with its enchanting music dust.
To read more details on this fascinating story, as well as a video tour, read a fellow KtP's article here.
Have you visited any of the Disney Manors or Mansions? If so, which is your favorite? Please share your thoughts about these beloved attractions Facebook or the Kenny the Pirate Crew group.