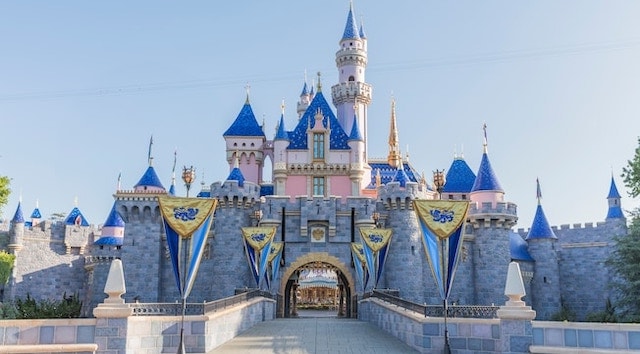 Now available, weeks before the set release, Disney fans are excited to see the new Disney line of The Happy Planner products. See all of the great designs and find out where these will be available.
The Happy Planner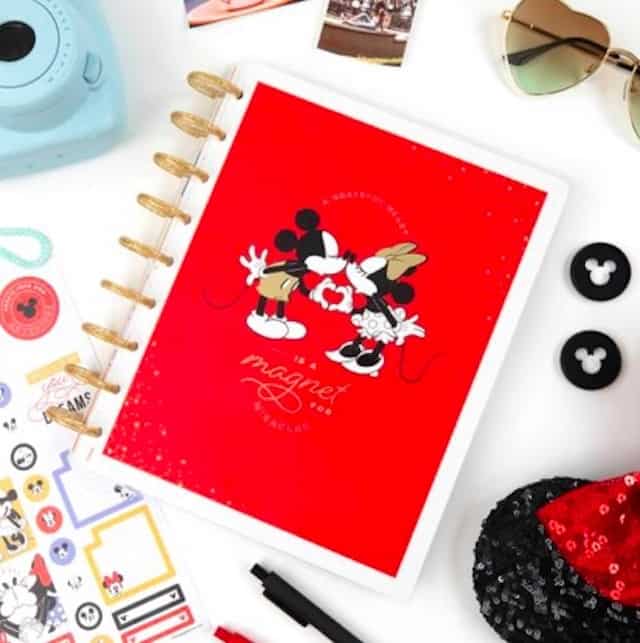 2020 has been quite a year, and I think we could all use a bit more magic for the coming year. Two of my favorites are are now joining forces to bring magic and fun for the coming year. I was thrilled to discover that The Happy Planner would be offering two Disney themed lines available for 2021.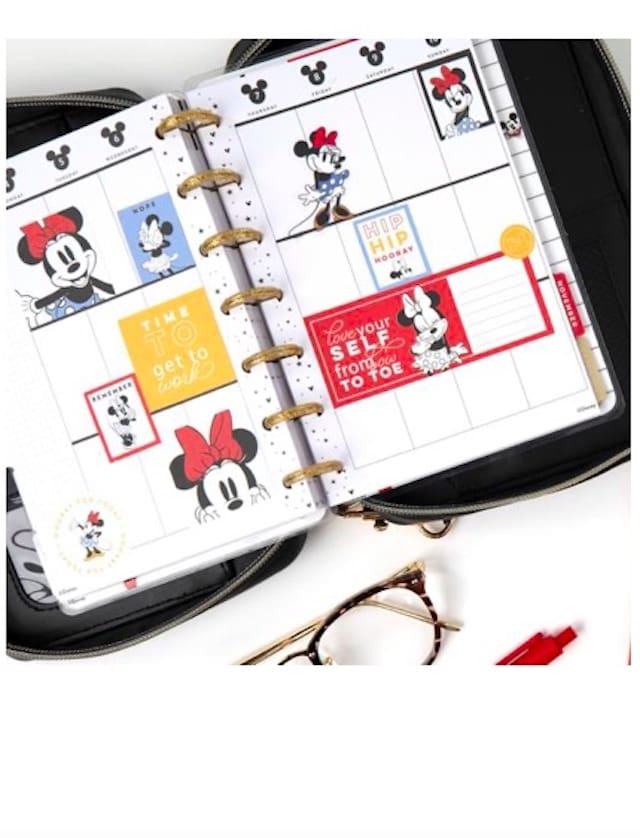 Earlier we reviewed the first line featuring Mickey Mouse and his pals. Read all about these great items HERE. The Mickey Mouse line was available at JoAnn stores and available on The Happy Planner website. This set quickly sold out at my JoAnn store and many items have since sold out online.
The Happy planner Mickey mouse Line was available at Joann stores and available on the happy planner website.
The Happy Planner Princess Line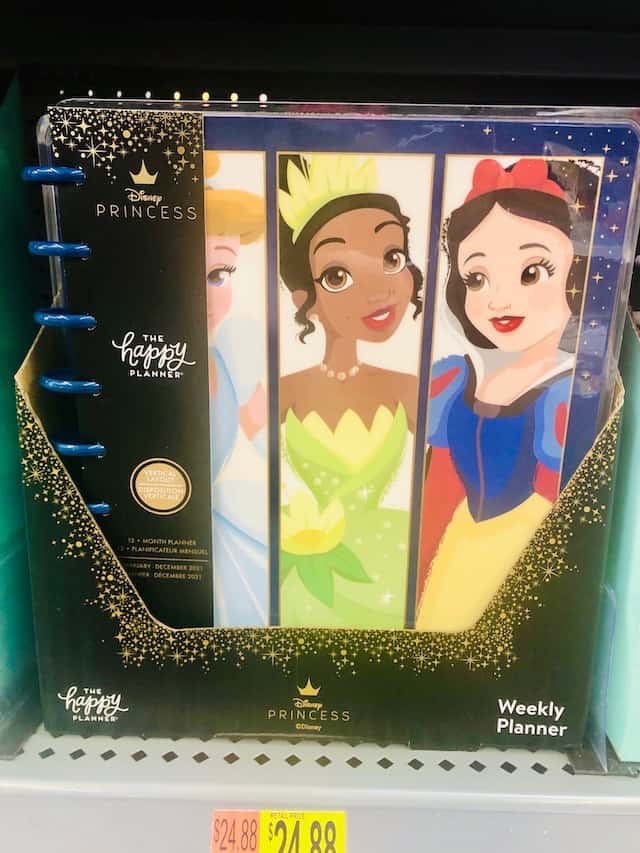 The second line of Disney Happy Planners were announced to be available at Walmart stores on November 16th and available online on November 1st. Today, many Disney fans discovered a great surprise.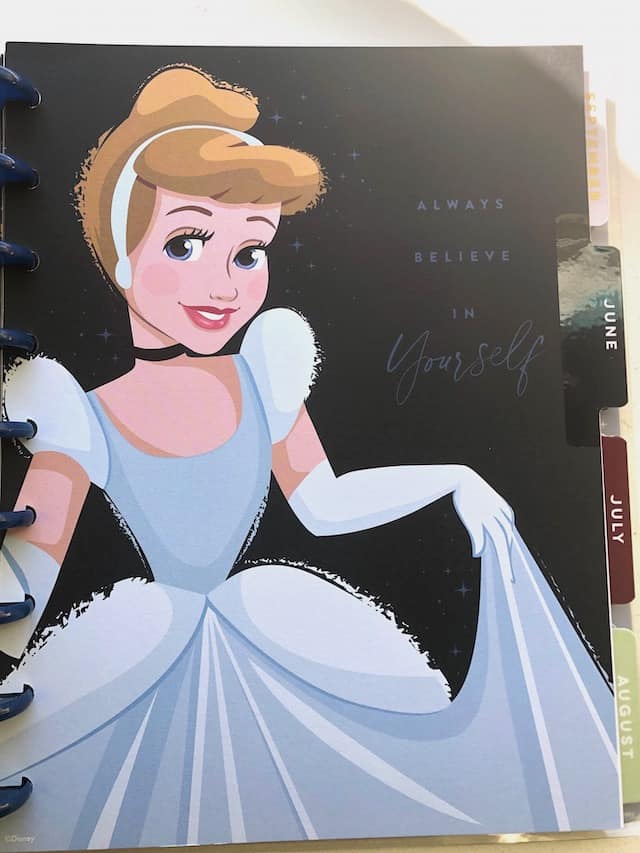 Today, The Happy Planner Princess collection could be purchased in-store only at select Walmart stores. I found this beautiful vertical style classic 12 month planner available for $24.88. Of course you can't judge a book simply by it's cover. Check out the gorgeous layout of this daily planner.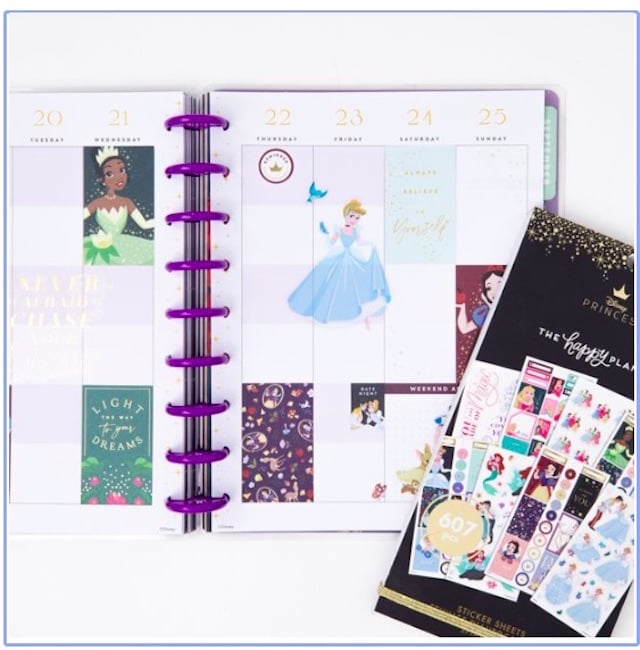 There is also a 2nd 12 month classic planner featuring Jasmine, Belle, and Mulan. Each month a Disney Princess greets us with an encouraging word. This new line is sure to bring more magic in 2021.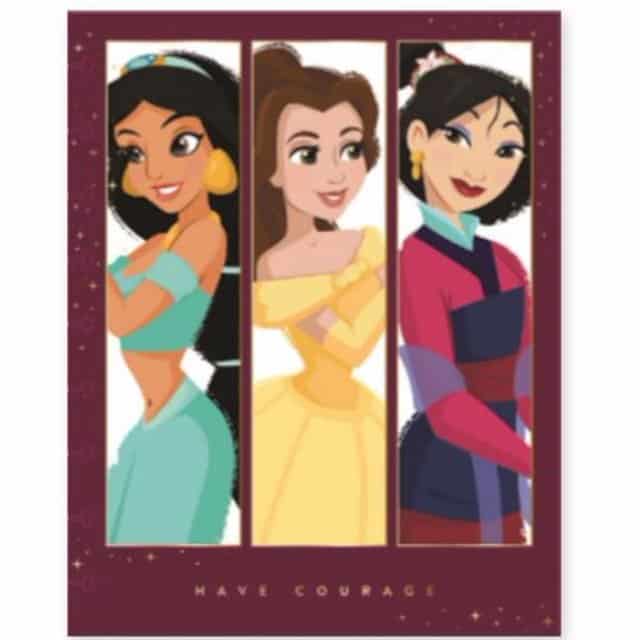 Added Accessories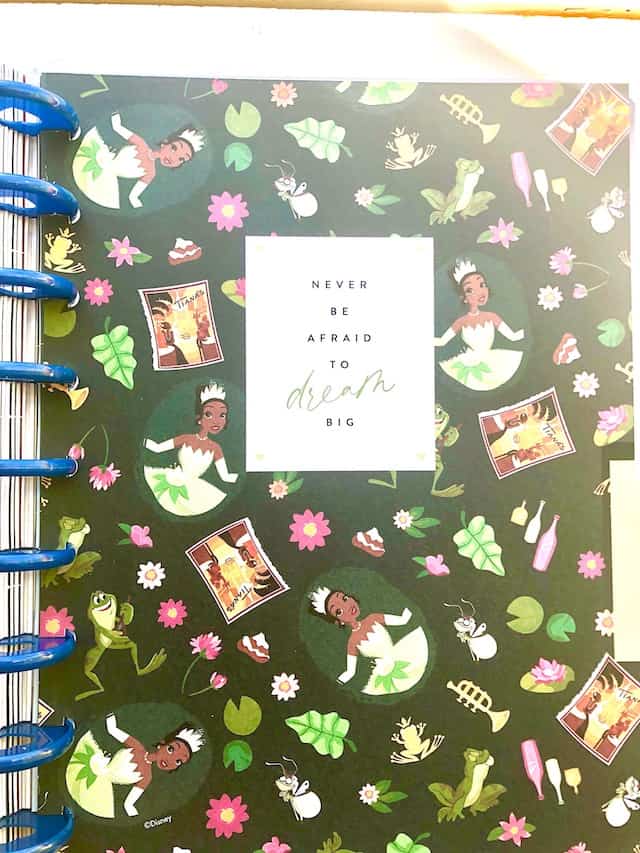 One of the fun aspects of The Happy Planner line of products are the fun stickers that allow you to customize your planner. Check out this Princess themed sticker pack now available for $17.44.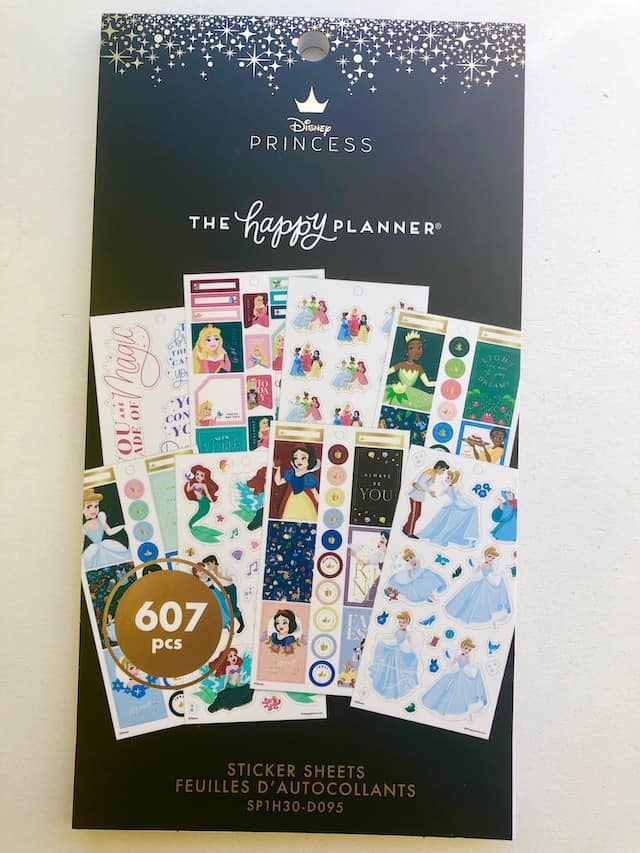 Each sticker is perfectly sized to fit the pages of your Princess Happy Planner. Your daily appointments and scheduling will be a bit more magical with the help of our your favorite Disney princesses.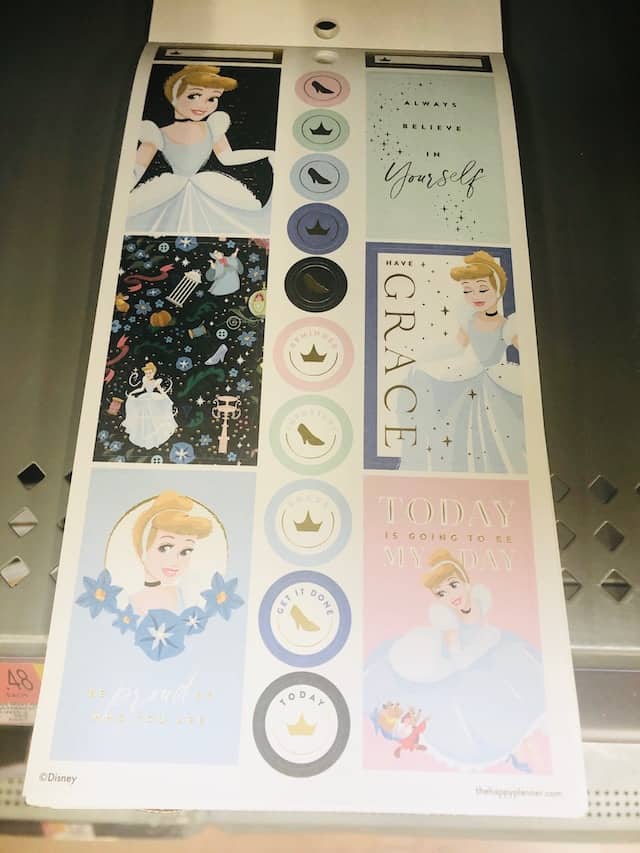 More merchandise may also be available at the scheduled launch date on November 1st. For now, we are so excited for this early preview of this magical collection.
the Happy Planner Princess collection is now available at select Walmart stores.
What do you think of The Happy Planner Princess Line? Did you purchase the Mickey Mouse line of Happy Planners? Share your thoughts with us on our Facebook Page.