Want to make 2021 a bit more magical? Check out all of the great new products to help you plan for a magical year and find out when this Disney collection will become available for purchase.
What Is The Happy Planner?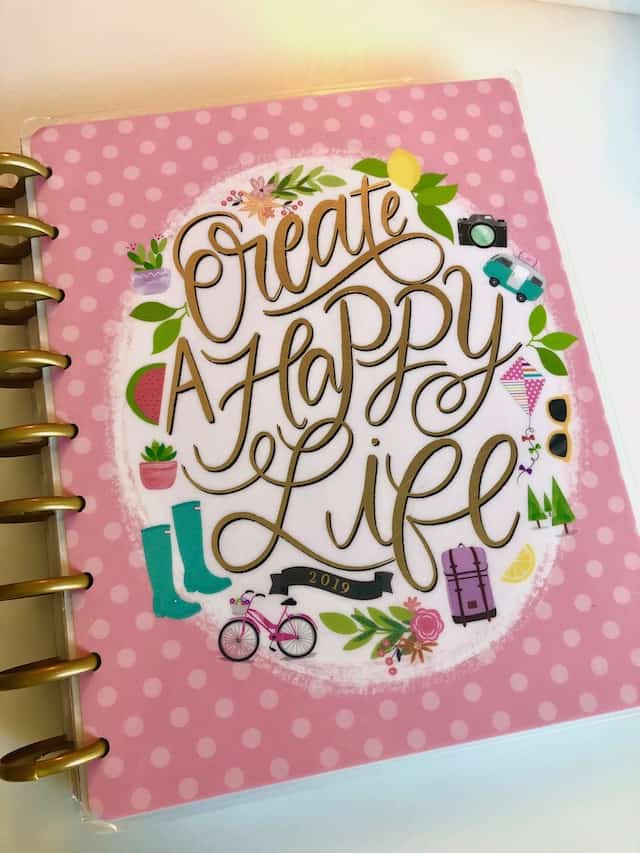 "The Happy Planner" is one of my favorite planners to keep my life on track. I first discovered this paper planning system in December 2017. I knew that one of my New Year resolutions for 2018 would include being more deliberate in planning.
They offer a variety of product lines including a Classic Planner, Mini Planner, Big Happy Planner, and Twin Loop Happy Planners. There is also a line of Happy Notes that offer a variety of notebook layouts. Budget journals are also available to assist you and your family in financial planning.
A Large product line includes the classic planner, mini planner, big happy planner, twin loop happy planners, happy notes, and budget journals.
Why I Choose The Happy Planner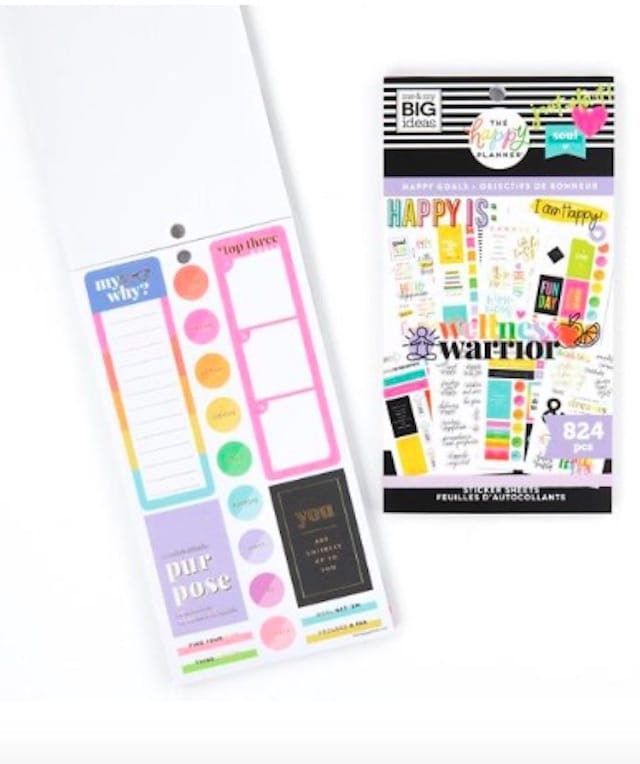 Did you know that planning can be fun? I was so surprised to find all of the great stickers and accessories that are available for The Happy Planner. Stickers are a great way to add additional bullet lists for your day, offer reminders, note birthdays, and more.
The sturdy laminated cover and backing offer great durability for daily use. Circular plastic or metal discs provide the binding of this planner. This allows for easy use and also allows you to add and take out papers to truly customize your planner.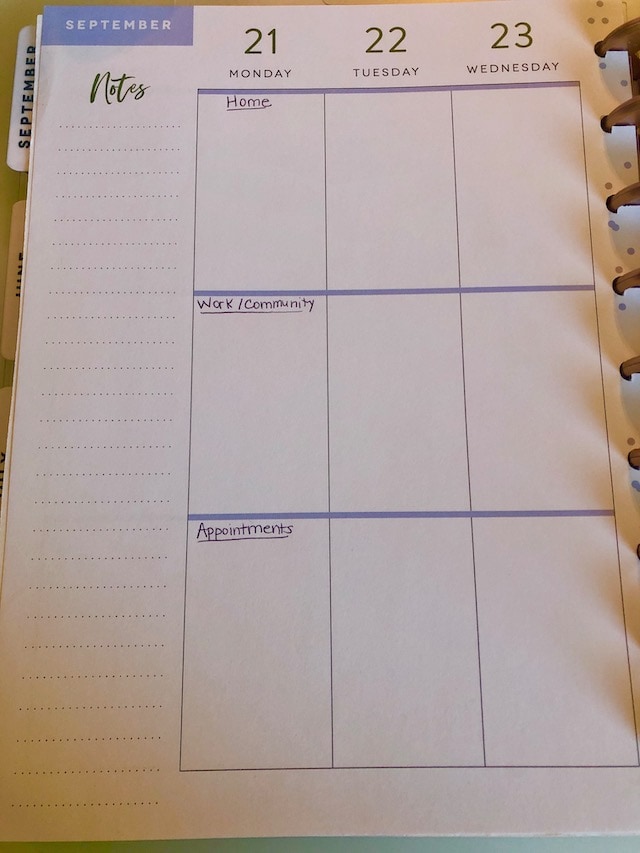 I absolutely love the layout and design of The Happy Planner. Each day is separated into 3 blocks. One of my goals is to find balance in my daily life. I use my daily 3 blocks to separate my goals for: home, work, and appointments.
There are countless great Happy Planner organizational posts on social media and on Pinterest. There is really no right or wrong way to best utilize the Happy Planner.
You can customize this system to best meet your needs.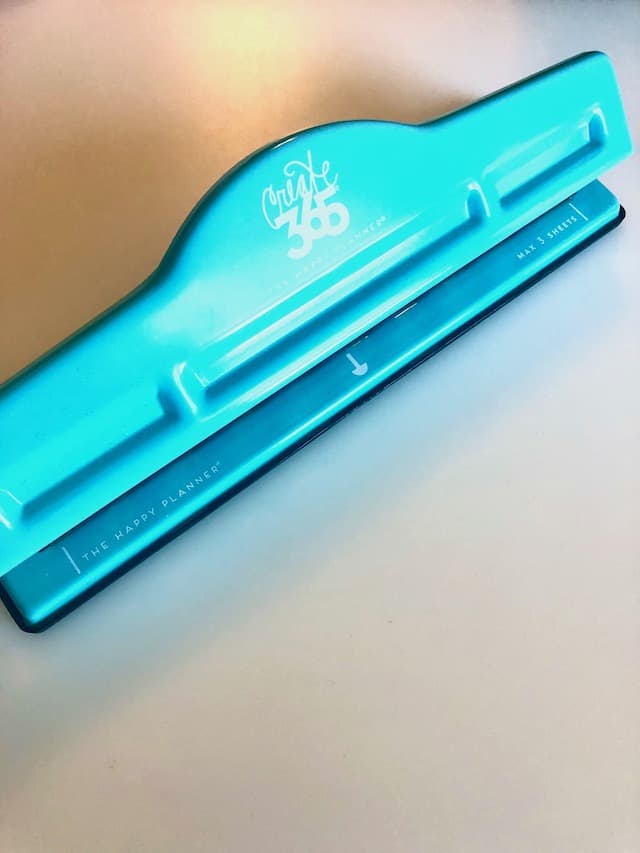 In addition to The Happy Planner, I did purchase The Happy Planner Classic Punch. This allows me to add the Happy Planner punch to papers to easily add them into my Happy Planner. Since I purchased this two years ago, I have found this tool to be invaluable.
The Disney Happy Planner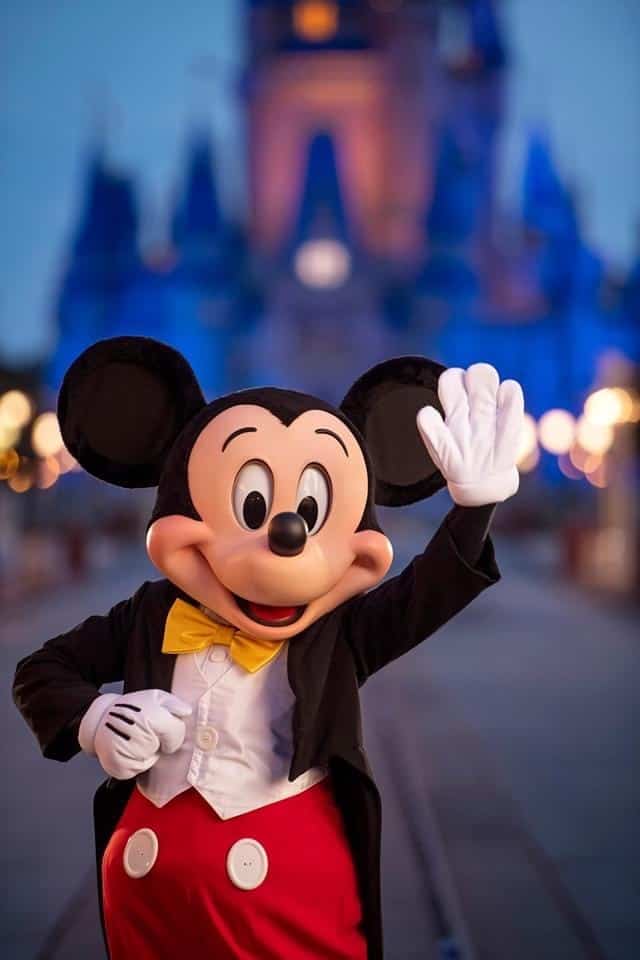 2020 has been quite a year, and I think we could all use a bit more magic for the coming year. Two of my favorites are are now joining forces to bring magic and fun for the coming year. I was thrilled to discover that The Happy Planner would be offering two Disney themed lines available for 2021.
In this post, we will look at the Mickey and Minnie themed line. After all, "It was all started by a mouse."
The happy planner will offer both a mickey & minnie mouse line and also a disney princess line of planners and accessories.
Do you enjoy Disney princesses a bit more than Mickey Mouse and his best gal Minnie? The Happy Planner will also be offering a Disney Princess line of Classic Planners, Happy Notes and more in November.
We will share more information of that line when it becomes available.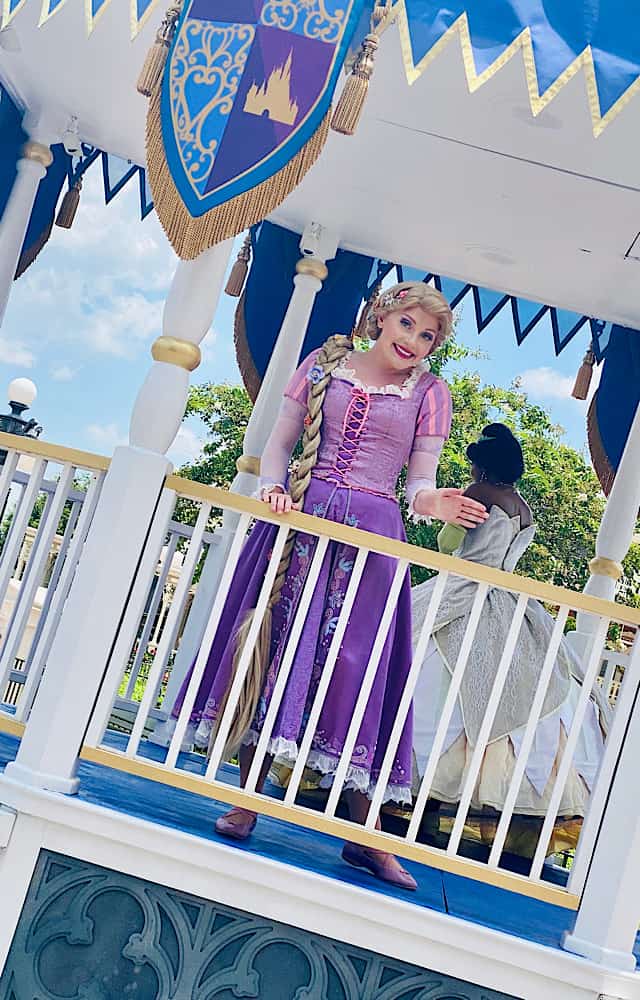 The Happy Planner Classic Style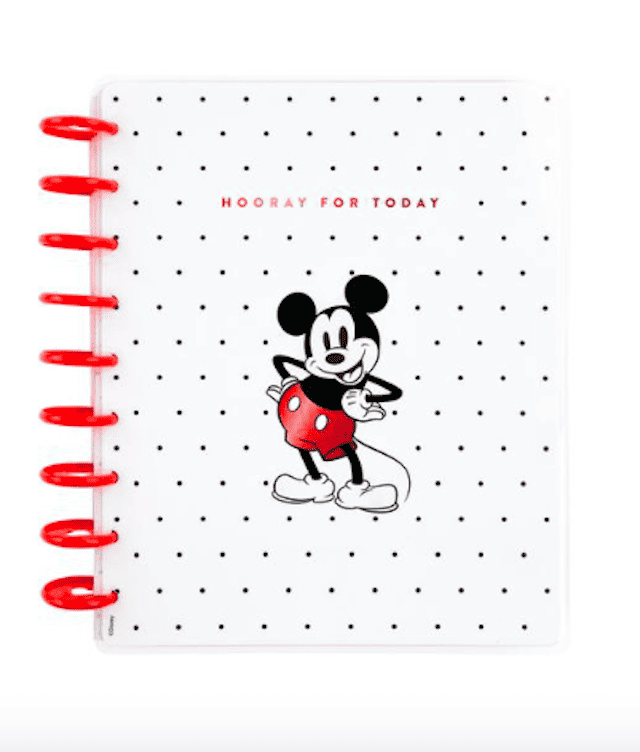 "Disney's Mickey Mouse is front and center on the cover of The Happy Planner Hooray for Today Classic 12 Month Disney Planner. Red gold foil, polka dots, stripes, and stars are some of the design elements that surround Mickey throughout the 2021 vertical planner.
The black and white layouts create a blank canvas for creating a magical layout all year long!"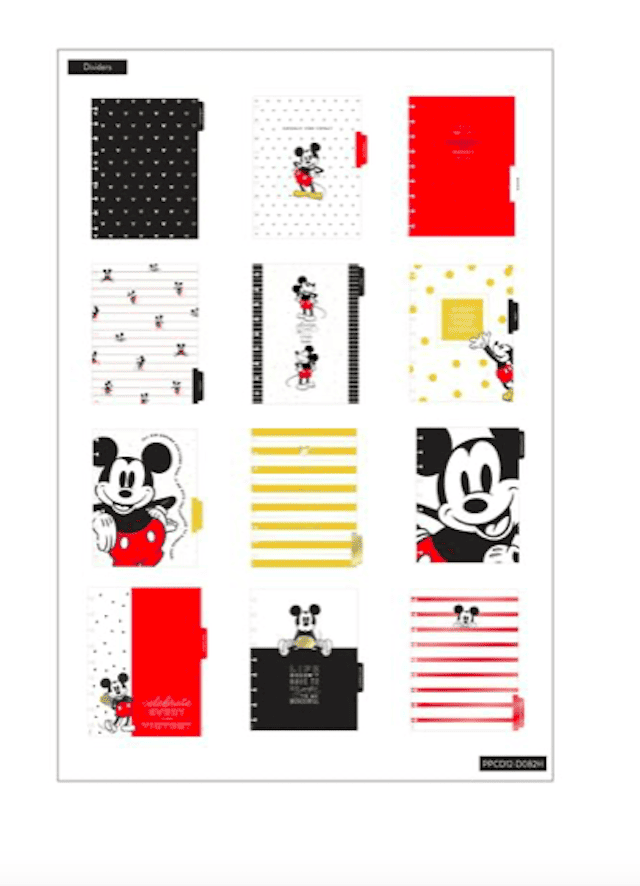 Mickey Mouse is my all-time favorite pal, and this Happy Planner may be my favorite! Each month is welcomed with a new image of the leader of them all, Mickey Mouse.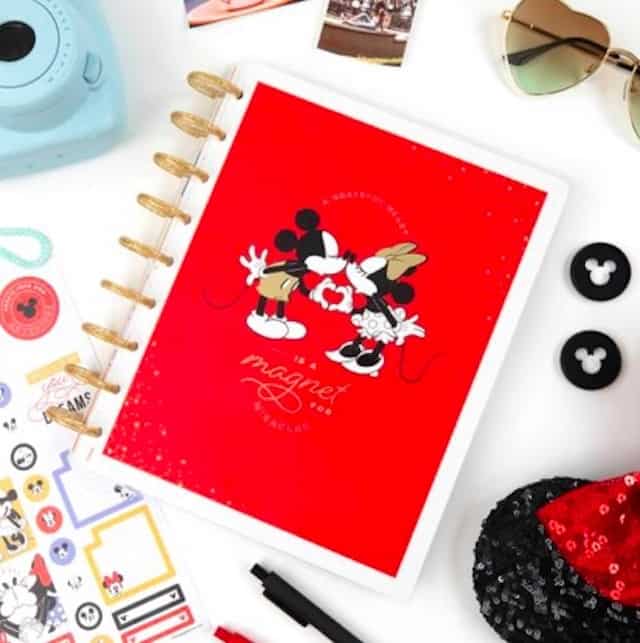 "Fall in love with The Happy Planner Minnie and Mickey Grateful Heart Disney Classic Planner. Eternal sweethearts Mickey Mouse and Minnie Mouse hold hands and pose for photos inside the pages of this adorable 12 month planner.
Like the cover says, 'A grateful heart is a magnet for miracles'."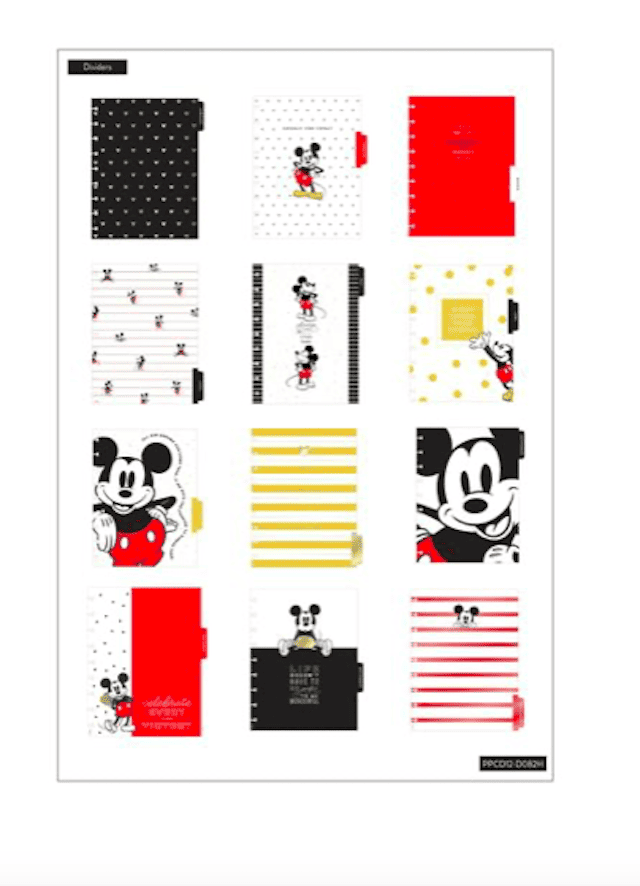 Check out the monthly dividers for this planner. Pixie dust is included with this Happy Planner. The binder discs for this planner shimmer as if they are dusted by Tinker Bell herself.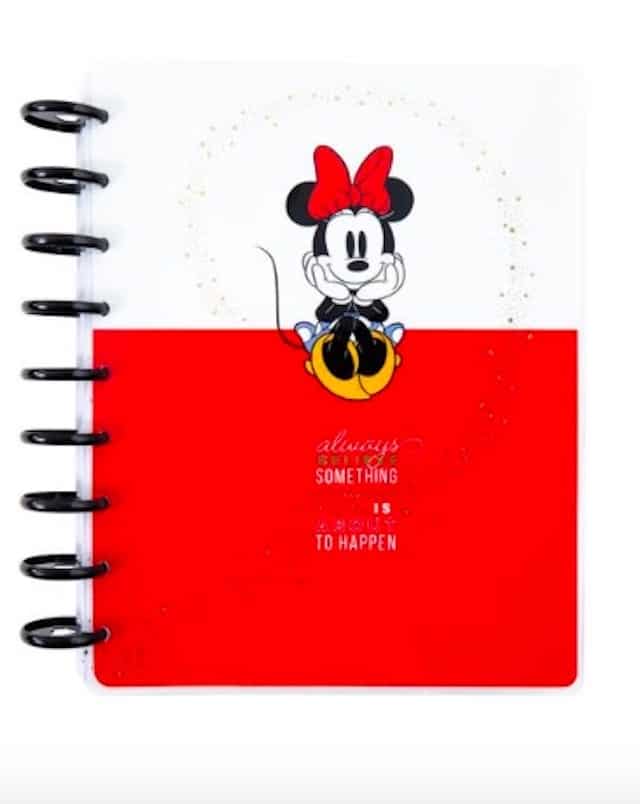 "Disney's Minnie graces the cover of this bright and cheery color block layout. Inside the pages, you'll find Minnie in her trademark red bow, of course- posing with Mickey, Daisy, and many of her friends."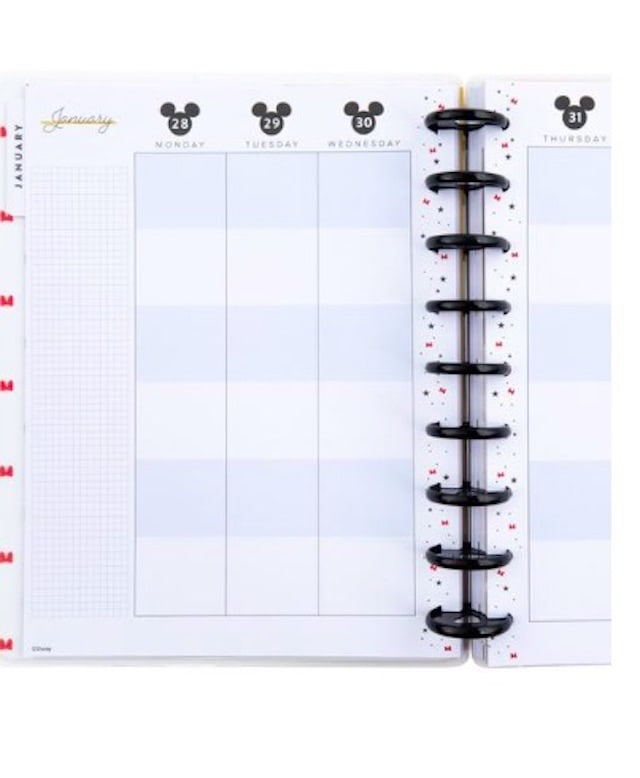 The other classic planners have a 3 block layout of daily pages whereas this colorblock layout offers 6 smaller blocks. "The colorblock layout is great for creating daily schedule in time blocks, different school subjects, or activities."
I personally enjoy the 3 block daily format, but I'm sure many others may enjoy this format even better. Also, check out Minnie as she graces the monthly dividers below.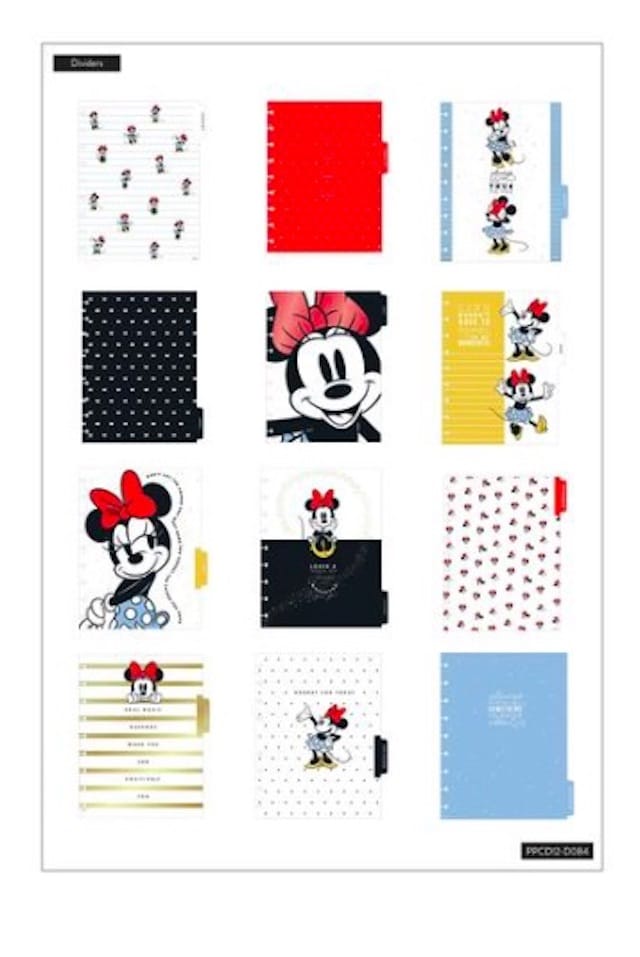 The Happy Planner classic Style disney planners are $32.99. they offer great space to keep even the busiest days happy and organized.
Planners On the Go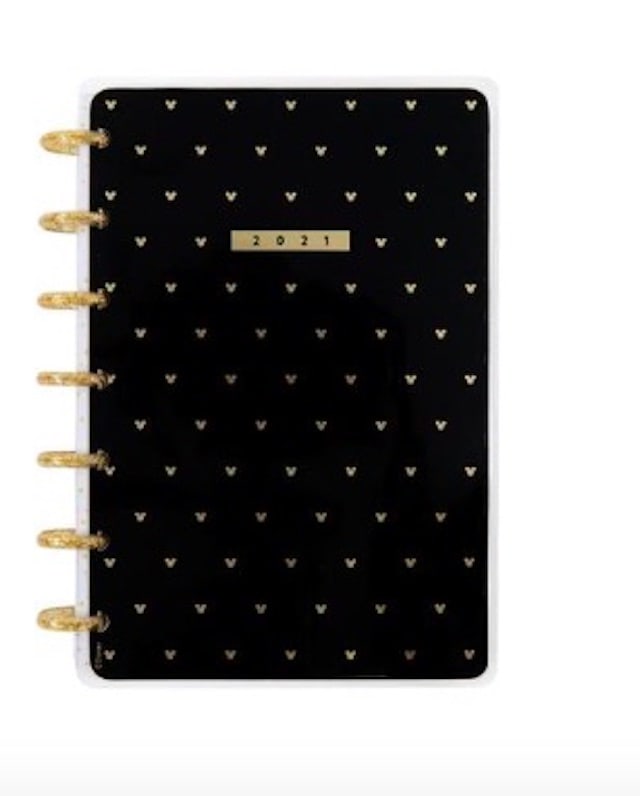 Maybe you find yourself on the go and you may not have room for the larger classic planner. Check out this mini vertical planner. It may only stand at 5″ long and 8″ high, but it is sure to offer tons of space to keep you organized even on the go.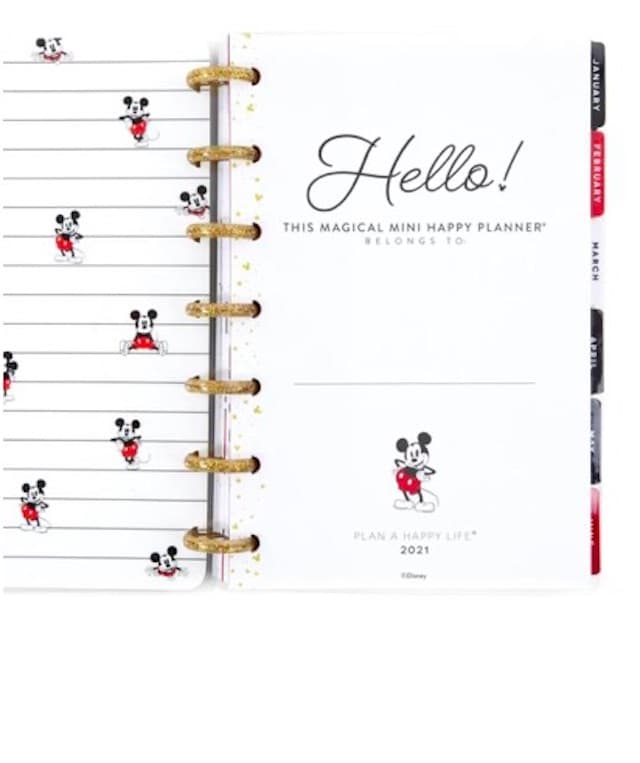 This style is also great if you love Disney, but sport a more subtle Disney style around the office. The front of this mini planner features hidden Mickeys, but as you open the cover "Welcome to the Wonderful World of Disney!"
Mickey graces the inside covers of this planner to bring a bit of Disney magic to your everyday activities.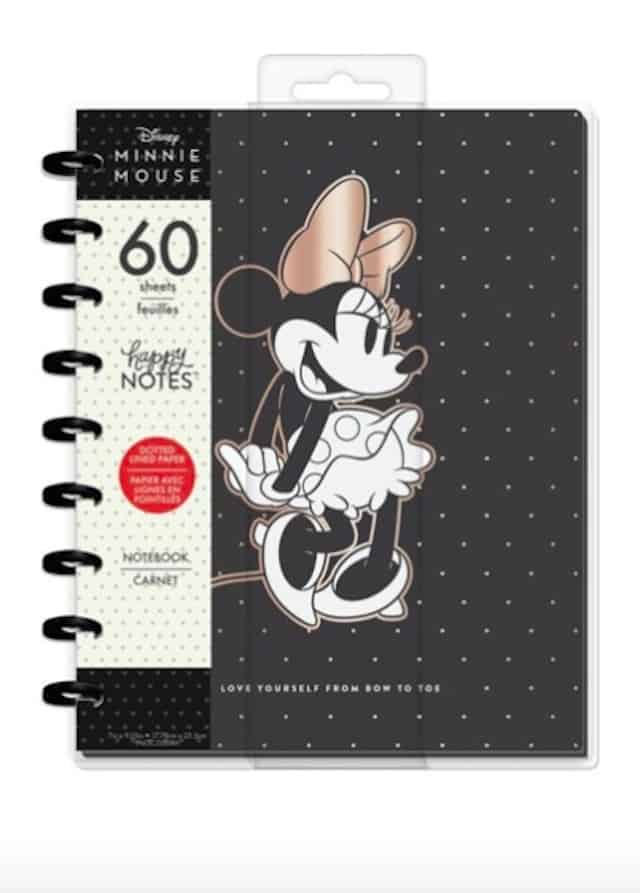 "If you love polka dots, Disney's Minnie Mouse, and rose gold this Happy Planner Bow to Toe Classic Disney Notebook is just for you! Minnie graces the cover and is the star of each divider.
The paper is dot lined- great for taking notes, writing goals, and planning your next trip to the Magic Kingdom!"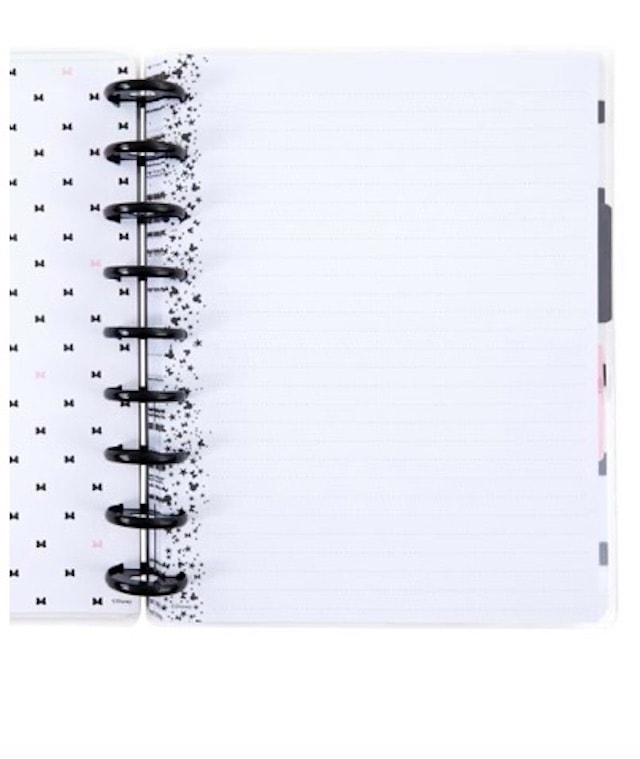 With 60 Minnie Mouse themed sheets, you will be able to plan multiple trips to the Happiest Place on Earth. What is great is that you can add or take out pages from this Happy Notes classic style to use with the above featured The Happy Planner Classic Disney planners.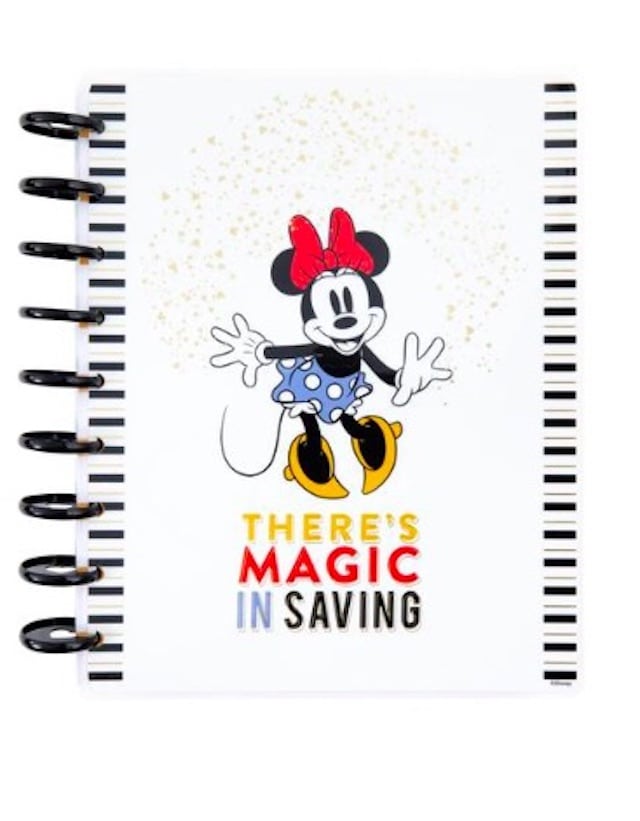 "Disney's Minnie is the rescue to help you stay on top of your financials and savings with The Happy Planner Disney Budget Classic Guided Journal. Minnie will keep you motivated to save, start new habits, and stay motivated on your journey to financial freedom.
This 80-sheet guided journal is a great way to save big while keeping track of the things you want, need, and love!"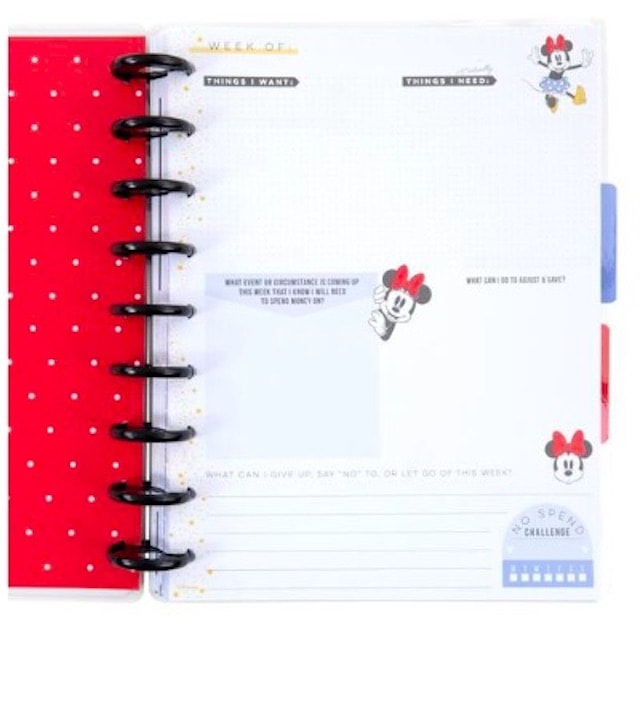 This is such a fun way to make and stick to a budget. The easy to follow layout is great for adults, but also would make a great budget guide for children as well.
Pages feature sections to designate what you want, need, will need to spend the coming week, and your plan to place money in savings. Of course this can also be helpful in setting money aside for a future Disney vacation as well.
the budget classic journal is great for Adults and even children to set aside for needs, wants, and savings for only $19.99.
Accessories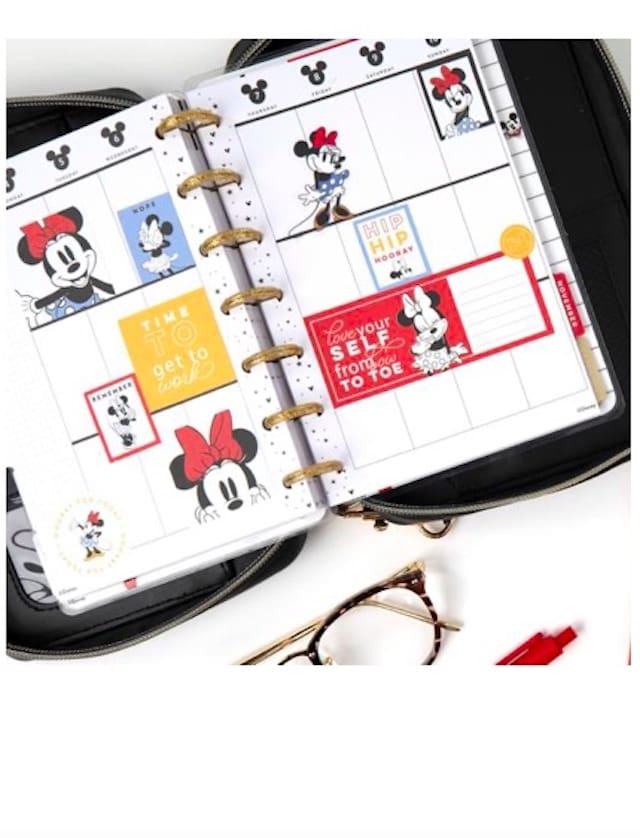 The beauty of The Happy Planner is that you can make each day fun with additional sticker packs. This new Disney line offers 3 different packs of stickers.
Each pack contains over 500 stickers to add both fun and function to your day.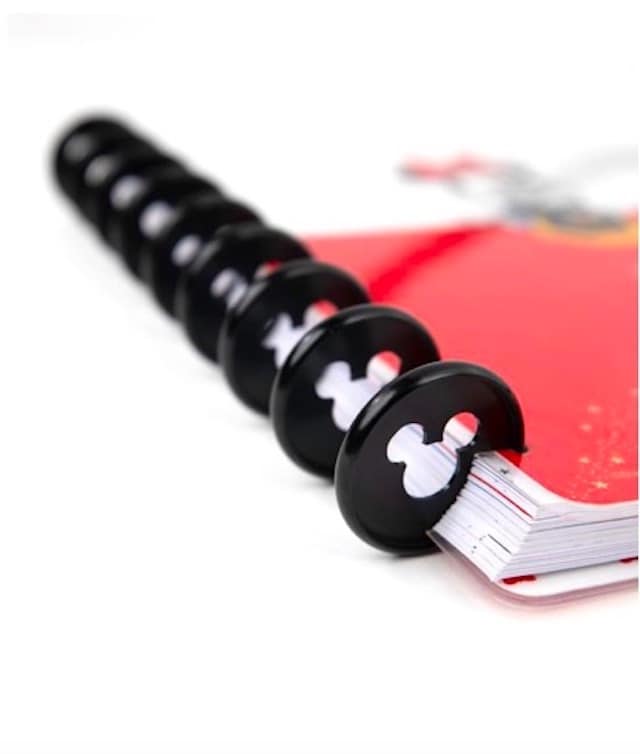 Can't get enough of the Mouse? All of Classic and Mini style planners come with plastic binder discs with heart centers. The binder discs of The Happy Planners can be changed to further customize your planner. The Mickey Mouse head binder discs may be purchased in either metal ($21.99) or plastic ($7.99).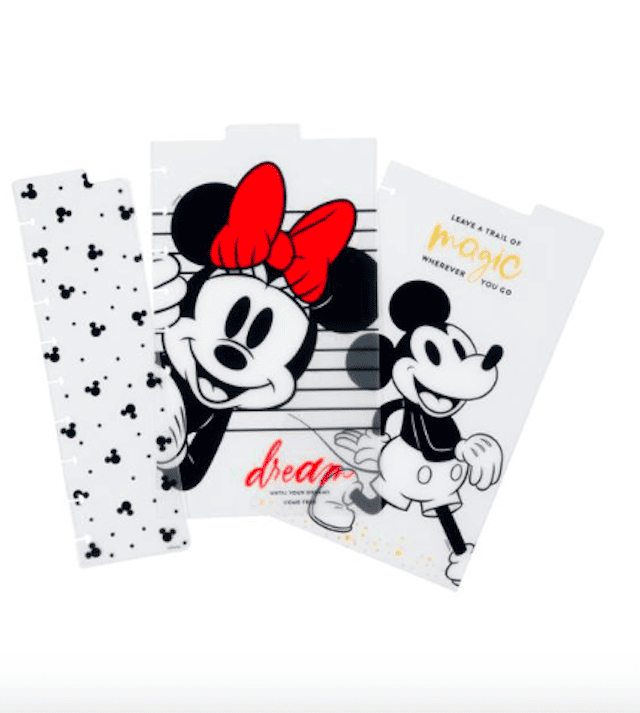 These classic planner dashboards are a great addition to The Happy Planner classic style. The clear dividers help you quickly find your day, month, or special notes in your planner.
These may be used with The Happy Planner classic style, the Happy Notes classic style, and even with the Budget Classic journal.
How to Purchase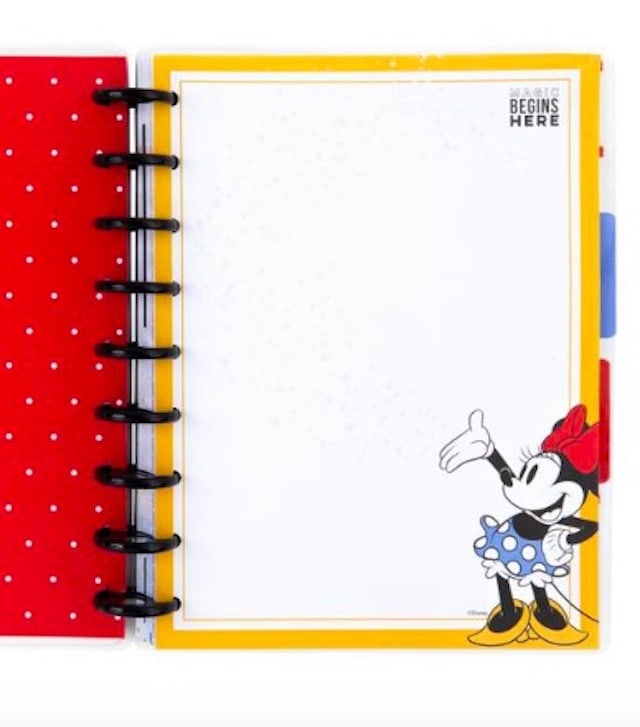 On Sunday, October 4th at 12:00pm (ET) the Disney line will be available for purchase online at The Happy Planner and they will also be available at JOANN both online and in store while supplies last.
The Mickey and Minnie happy planner line will be available at 12:00pm (ET) on October 4th.
Whether you are new to The Happy Planner or not, Disney fans are very excited about this new Disney line of The Happy Planners. We are hoping that 2021 will be a much better year. These fun Mickey and Minnie themed planners will be sure to bring a bit of magic from the beginning of 2021 until the very end.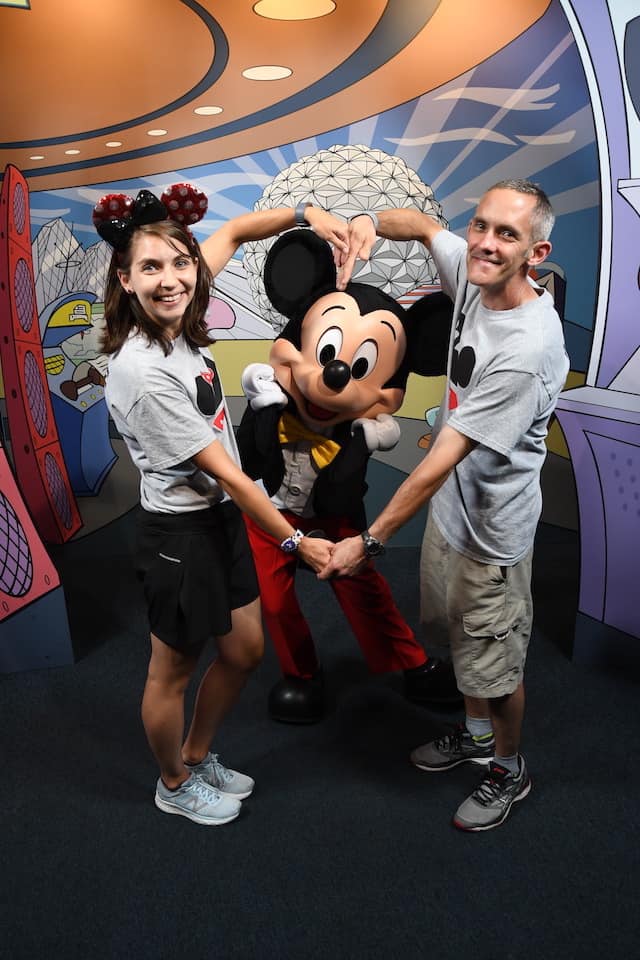 Are you excited about The Happy Planner Disney collection? Have you used The Happy Planners before? Which style is your favorite? Share your thoughts with us on our Facebook Page.