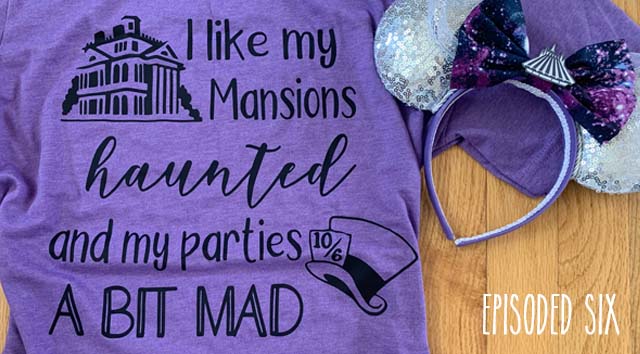 I can't believe I'm 6 months into my training! I got signed up for the Princess Half Marathon and completed another event for the virtual series! I may have also injured myself…
Registering for the Princess Half Marathon Weekend
I was able to get registered for the half marathon like originally planned! I secured my bib during the Annual Passholder early registration.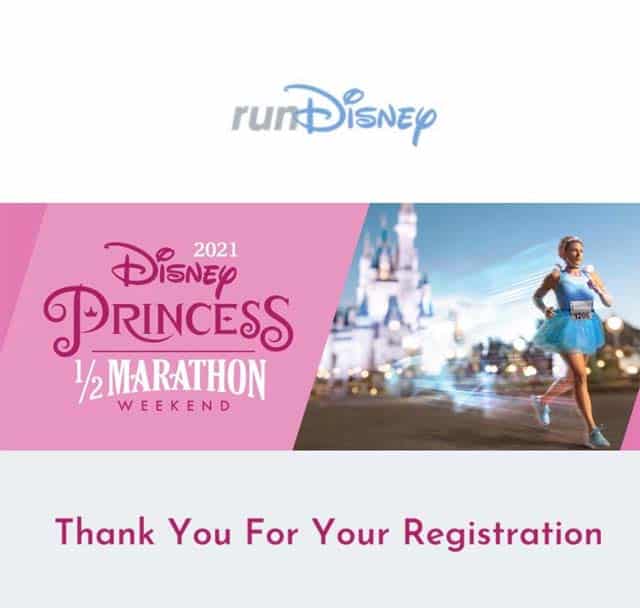 Some tips if you plan to register for a future runDisney event:
1. Make sure you are on the runDisney website and are logged in to your account.
2. If you are a Disney Vacation Club member, Annual Passholder at Disney World or Disneyland, or Golden Oak Club member make sure you follow those links to get into to register early. The website won't open early registration on the main page.
3. Try to get into the queue as early as possible. I kept refreshing the Annual Passholder page, and it let me in at 9:45 am for a 10:00 am open registration.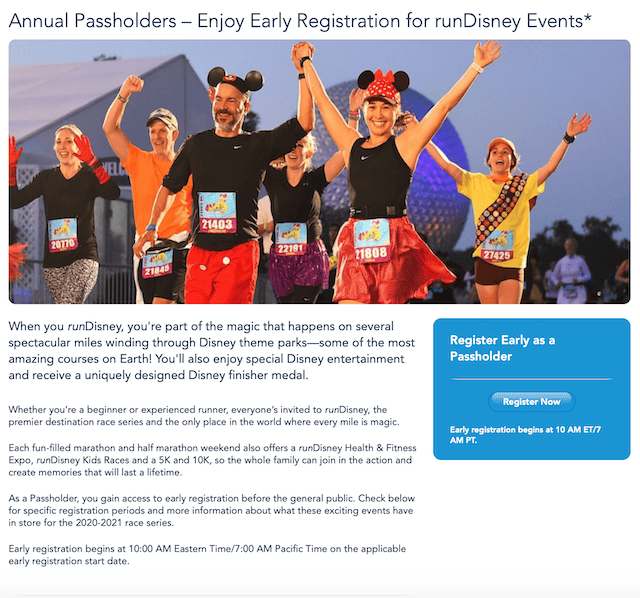 I sat in the virtual queue until about 10:10 and completed registration for the half marathon by 10:15. I saw people say many of the races sold out within 30 minutes for both early registration and registration for the general public.
I feel very fortunate to have gotten into both the 10k for Wine and Dine Half Marathon weekend and the half marathon for Princess Half Marathon Weekend.
Virtual Race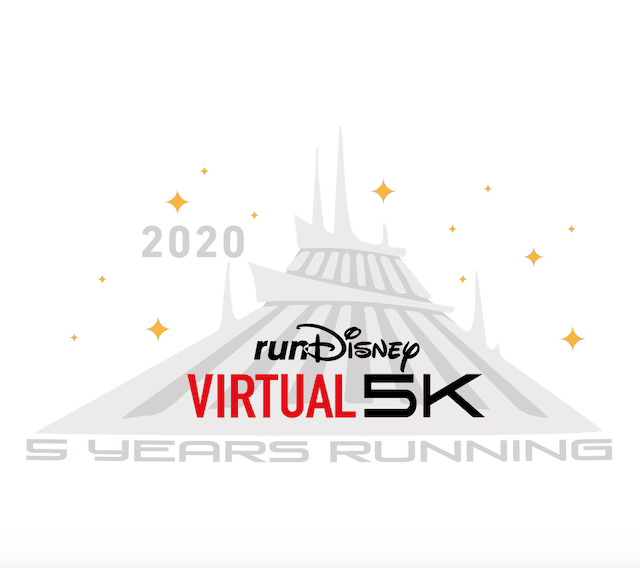 This month I also completed my second race for the runDisney virtual series!
I decided to run the Space Mountain race (although it doesn't matter the order you run them), and I did pretty well! Check out my time below: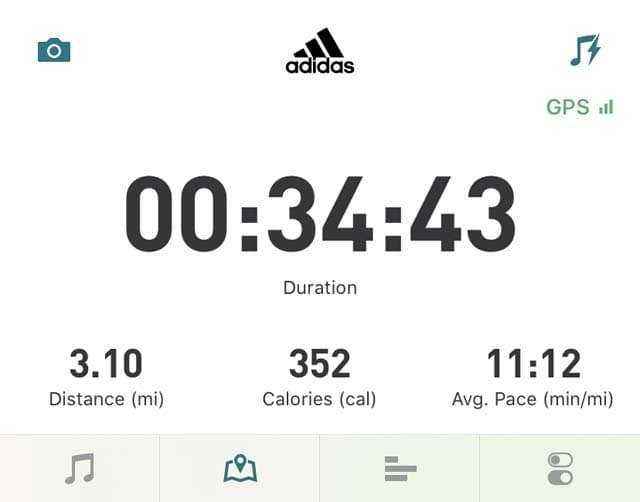 My first 5k at the end of May was completed in 35:33. This second race in the series was completed just a few weeks later, right in the middle of the month. I knocked 45 seconds off my total time!
Not only did I complete that race, but then I continued on because I still had a half mile to go to finish my training for that day! It's nice to be able to knock out two goals in one run!
I was feeling pretty good at this point. I have slowly seen my pace per mile improve from 12:30 down to 11:30 minutes (or better) in the last few months. I have been pushing myself to continue the distance on my training plan.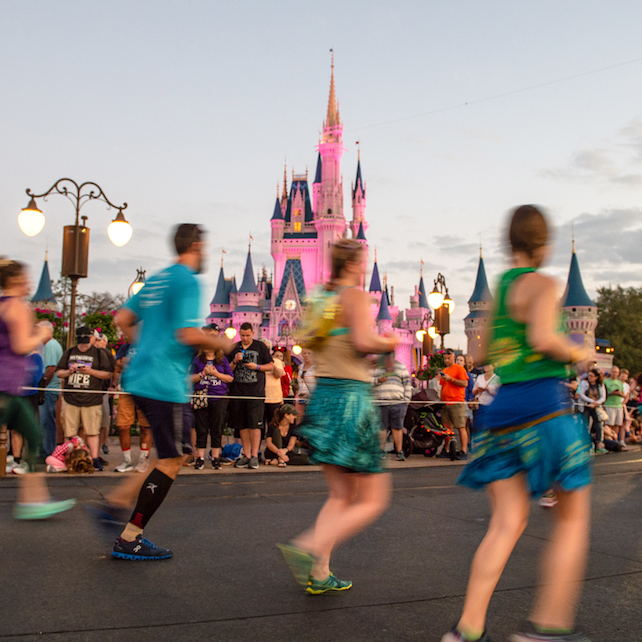 I have not run over 3.1 miles for the majority of my training over the last 6 months, so now that I've been seeing higher distances on my training plan I am trying not to get anxious about it.
I plan to complete my third and final virtual 5k (Haunted Mansion) in July, pending this next piece of information I'm about to share with you all…
Injuries, Motivation, and More
All of this motivation and progress was put to a halt shortly after that Space Mountain virtual 5k. For the last 10 days or so I have been having pain in my lower back causing radiating pain down my leg. Now, my husband has back issues and I am no stranger to the consequences of such an injury, which is why I am panicking a little.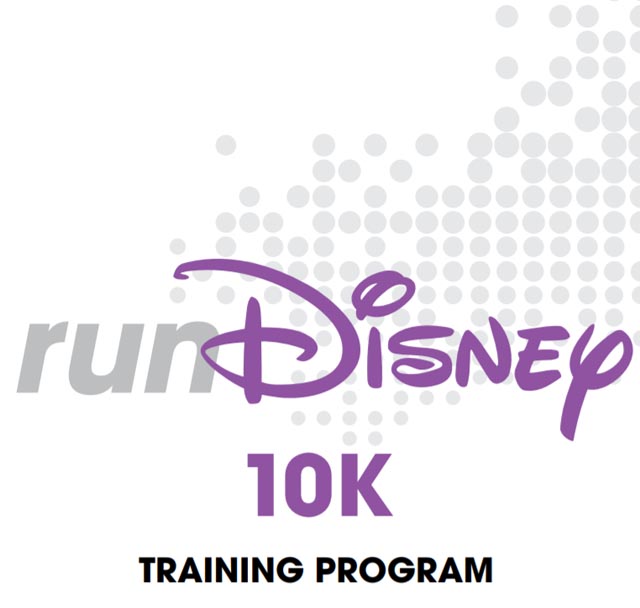 I thought maybe I pushed myself too hard and needed to take a rest. So I rested for 10 days and din't run. I thought maybe I needed new shoes so I ordered some new ones. They are not here yet, and I won't know if my shoes were the issue until I am able to run in the new ones.
I went for a 2 mile walk the other day lightly jogging a little here and there but am still having pain. I just had a virtual doctor appointment and was put on steroids and orders to begin physical therapy. Since I plan to continue to run for the next 7 months she wants to make sure this issue will not reoccur after my steroid round is complete.
I also must be honest that the possibility of Wine and Dine Half Marathon Weekend and Princess Half Marathon Weekend events being canceled has put a huge damper on my motivation to run.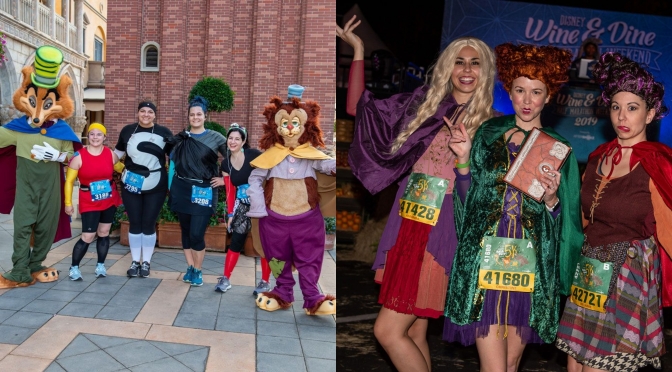 I know I must continue training as if they won't get canceled, but part of me doesn't believe the events will happen. If they do not get canceled, I need to be prepared to run. Knowing a decision won't be made until closer to that time doesn't leave much other choices than to press on with running.
I genuinely do want to run these events, and even more so now because I was able to get my rooms upgraded free of charge since All Stars and Port Orleans French Quarter will be closed for my stays. You can read more about the magical upgrade I received HERE.
With all this said, I am going to take a short hiatus from running. I am going to get through this round of steroids, begin physical therapy, and then get through my upcoming Disney trip (I will be there for Annual Pass previews and the first several days of reopening). I will then continue training with modifications!
Other Planning Tasks
Last month I was really excited to share my plans and reservations I had made for Wine and Dine Half Marathon Weekend. We had plans to enjoy massages after the race, get our hair done and enjoy a yummy pasta dinner the night before the race, and eat at some new places.
With news that Disney was canceling spa and salon experiences and canceling all dining reservations, our planning had essentially been for nothing. Hopefully, the spa and salon will reopen before then, but if not then we will just do what we are able.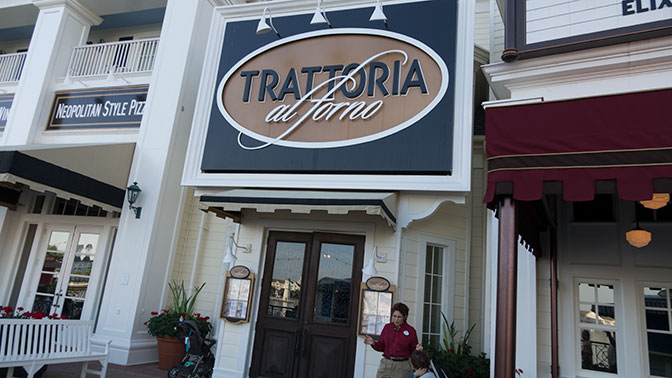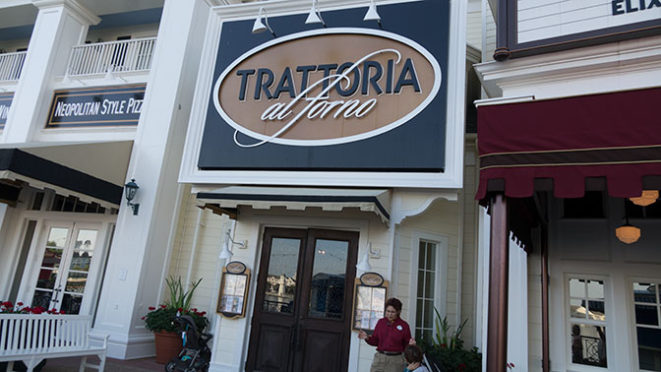 I am still hoping to grab a dinner reservation for Trattoria al Forno for the night before the race! Protein and pasta is a necessity for me!
Catch up on the latest episodes in my guide here:
Did you have success registering for the Princess Half Marathon Weekend? Share what event(s) you are running over on our Facebook page!