Do you and your family love the Cars movies? These were my sons absolute favorite movies when he was younger, and I can still quote almost every movie verbatim. We had a great opportunity to visit California Adventure and we fell in love with Cars Land. Today, you can join us as we take a tour of Cars Land with the Imagineers who created it. Find out their inspiration and even enjoy a drive through video of Radiator Racers. Fasten your seat belt because the fun starts NOW.
Beautiful Views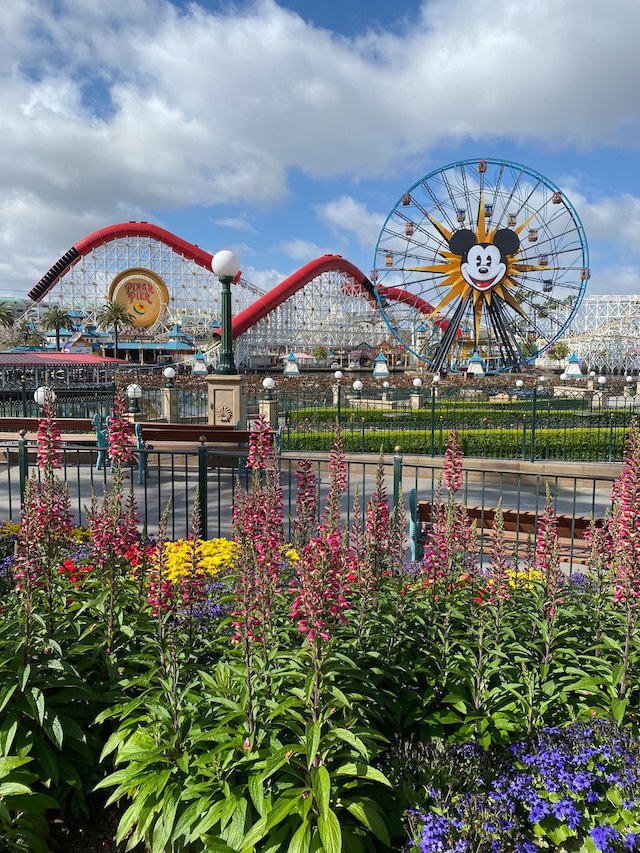 The California Adventure Park had a complete overhaul before their reopening in June 2012.
One of the many great additions to this newly imagined park was Cars Land. This land transports Guests back to a simpler time as they take a trip down Route 66 and see iconic buildings from the Cars movies.
You can race through with Lightening McQueen, take a spin in Mater's Junkyard Jamboree, and even glide along with Luigi's Rollickin Roadsters. You can even take in the beauty of Cars Land with these early morning sunrise views.
"It's even better than i pictured it"

Sally
Imagineering Team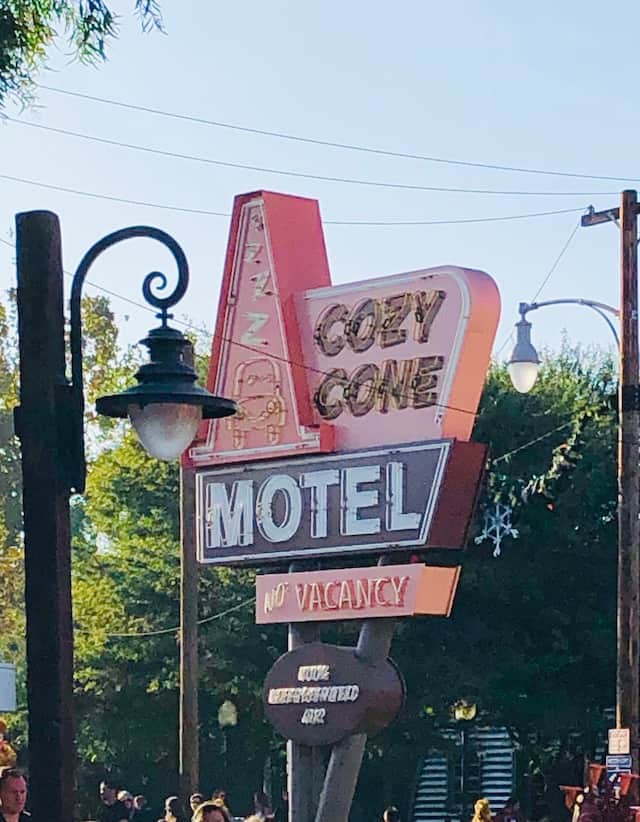 We are able to learn the source of the inspiration for the theming of Cars Land from Kathy Magnum, executive producer of Cars Land, and Roger Gould, Pixar's creative director for theme parks.
The imagineering team went on a "field trip" with Michael Wallis who wrote "A Journey Down Route 66." Wallis also took the Pixar film team on a tour of Route 66 as they began the innovative work on the making of the Pixar film Cars.
The murals, graphics, landscapes, and even the food of this tour of Route 66 greatly enhanced the design and development of Cars Land.
The Scaling of the Land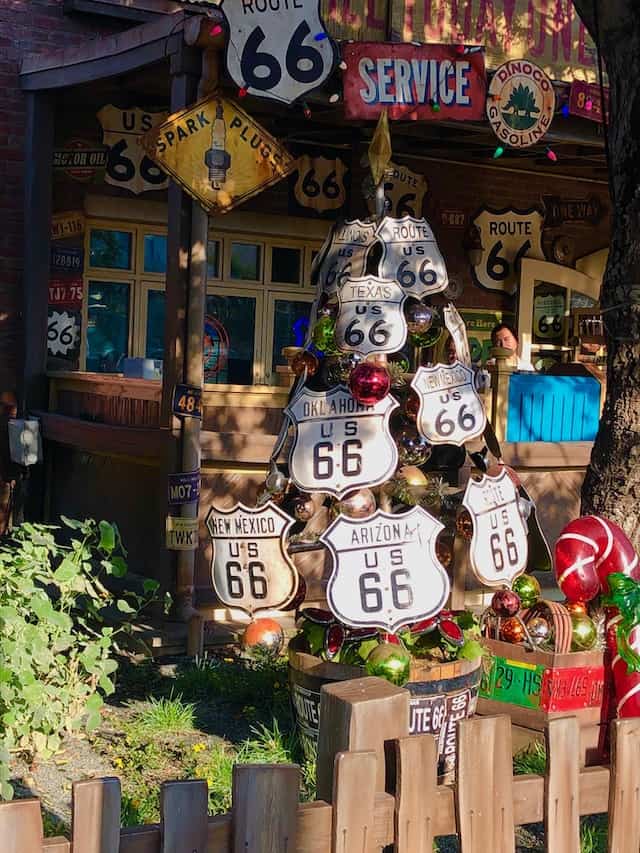 One of the first things the Imagineers tackled was the scaling of this land. For example, the scale of a door in the Cars movie is the size of a garage door. The Imagineers chose to scale down the buildings to make each Guest feel as though they belonged there.
They paid careful attention to the details that would have each Guest feel as though "life is but a dream" as they stroll the iconic streets of Radiator Springs.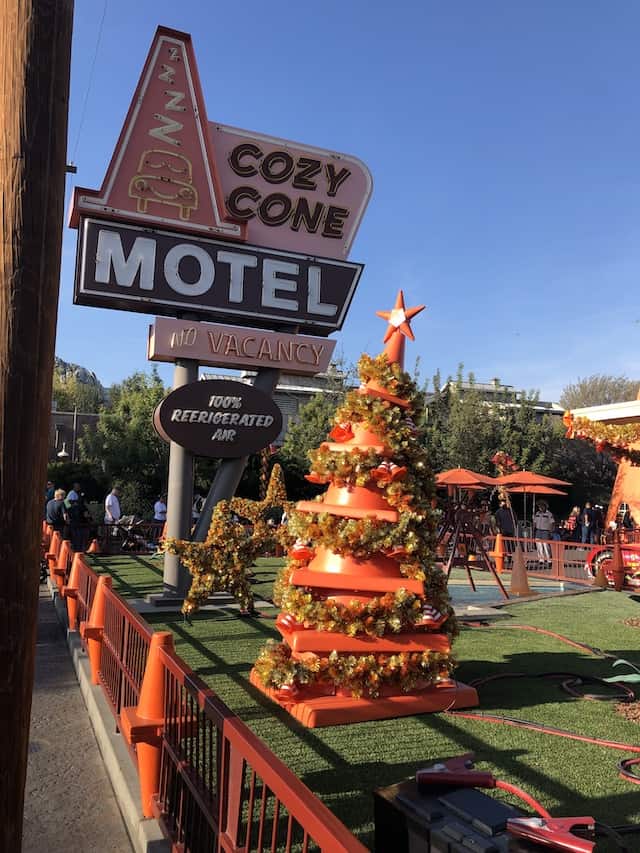 They even worked to bring all of the great neon signs to come alive at night, just like in the film.
Cars Land also receives a special holiday overlay which we were able to experienced during our trip last November. They used the book, "Mator Saves Christmas" as their inspiration. They use wrenches for snowflakes and air filters to form garland to bring an authentic feel to their holiday decor.
Radiator Springs Racers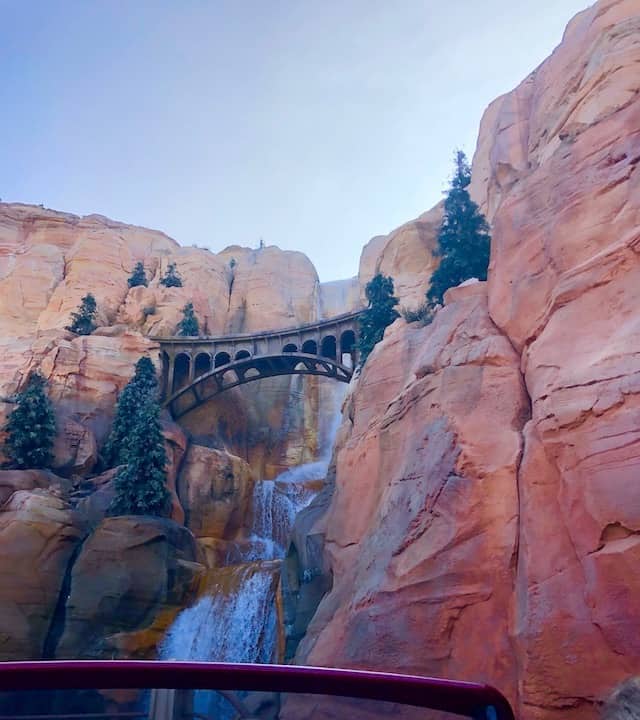 One of the best attractions in Cars Land is Radiator Springs Racers. They have taken 12 acres and turned it into Radiator Springs.
Guests board one racer while an opposing team fills into the adjacent racer. They travel through as their racer gets prepared for the big race at hand. Who will cross the finish line first? The race is on!
Take a look at our ride through as we prepared for our race.
Have you been to Cars Land? What was your favorite experience? Do you hope to go in the future? Share your thoughts with us on our Facebook Page.
Are you planning a vacation? Reach out to our trusted travel agency sponsor Authorized Disney Vacation Planner
Mouse Class Travel
!