What better way to start your day than to take in the gorgeous sunrise from the park that started it all Disneyland. This morning we have a special treat for you. You can view the beautiful sunrise Disneyland gazing up at Sleeping Beauty Castle and you can "Get Your Kicks on Route 66" as the sun rises on Carsland at California Adventure.
Sleeping Beauty Castle
I absolutely love sunrises and on vacations I love to get up early and watch the sun begin to gradually illuminate the night sky. It is true that sunrises occur every day, but in the hustle and bustle of daily life they often go unnoticed.
This morning we have a great opportunity to enjoy the sunrise in the Happiest Place on Earth: Disneyland.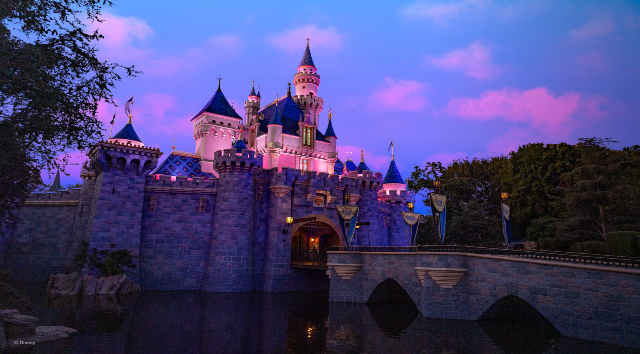 I had the opportunity to visit Disneyland and California Adventure last fall. We had a wonderful time, and I loved the idea as I was walking on the streets of Disneyland that Walt Disney once walked on these same streets.
As part of the Wonderful World of Color show at California Adventure, the voice of Walt Disney ends the show by stating that "morning comes early, so goodnight."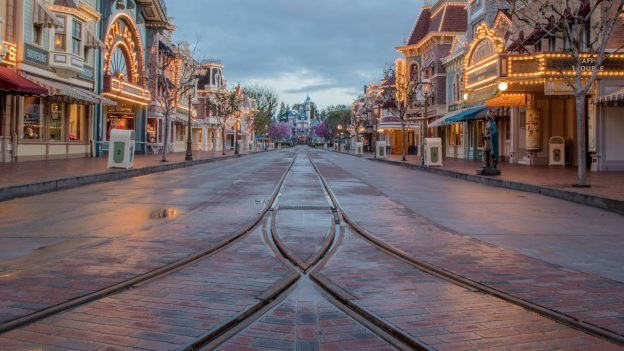 This morning you have a front row view as the sun rises high above Sleeping Beauty Castle, just as Walt Disney viewed it as he was checking on the park before the first guests were welcomed for a day of magic and memories.
California Advneture
Now, let's move across the promenade and enter California Adventure.
I absolutely loved this park and one of the main areas that enamored me was Cars Land. I truly felt that I was in the center of the Cars movies.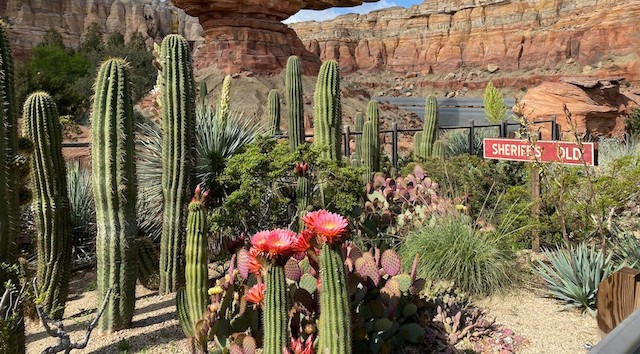 The theming of this land is truly amazing from traffic cone yard art, to the Cozy Cone Restaurant, and you can even see the towns statue of good ole' Stanley.
This is a wonderfully themed area, and this morning you can see the beauty of this land illuminated with the morning sky.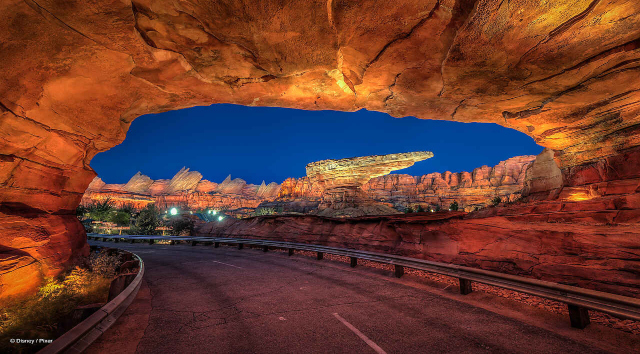 See the Radiator Springs Racers going out on their test drives to be ready for guests to soon have their chance to race through the hills of Radiator Springs.
See Mator taking a leisurely roll through the streets, and see the sun shine along the Cadillac Ridge Mountains.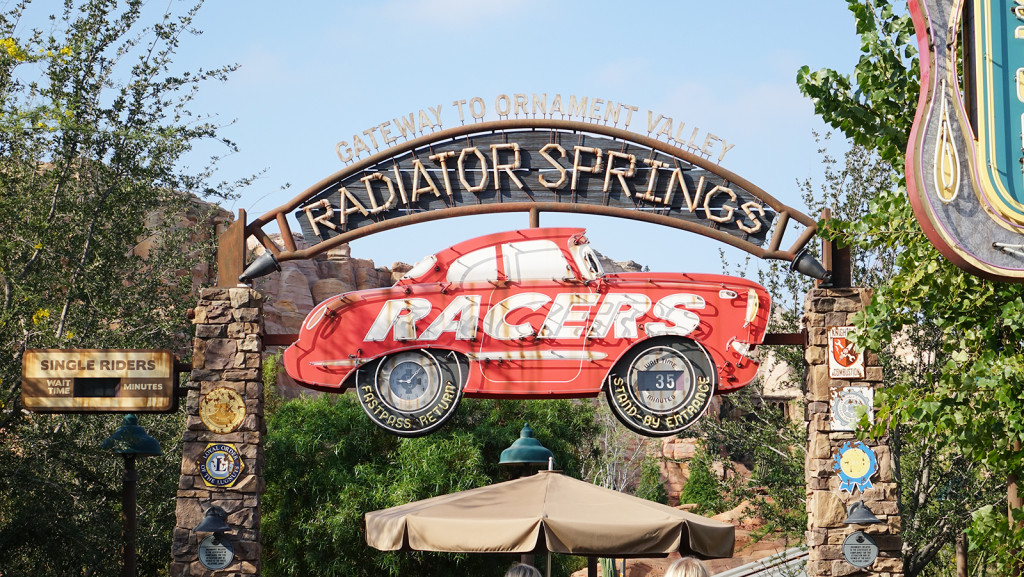 As Sally states in the movie "It's even better than I pictured it!" No FastPass required for this beautiful view. Just sit back, relax, and the enjoy the beauty of Route 66.
Be sure to check out more pictures of the Disney Parks and peaceful moments that only Disney can create:
Have you visited Cars Land or Disneyland before? Have a favorite Disney Park memory? Share your favorite memories and pictures with us on our Facebook Page.