Did you enjoy the magic and wonder of viewing "Happily Ever After" last night at home? Disney has brought so many magical moments straight into our homes, and they have even added a special surprise to our My Disney Experience App as well.
Viewing Happily Every After
Yesterday, we were so excited to share with you that the current Walt Disney World firework show for Magic Kingdom "Happily Ever After" would be available to view last night.
We joined with you in taking one of our favorite fireworks shows. We laughed, we cried, and then we tapped replay to do it all over again.
Photo Surprise
Last night, we enjoyed the beautiful fireworks from the Cinderella Castle hub and exited down Main Street. I felt that I had experienced a real view from one of my favorite parks. It was such a magical moment to feel the joy and magic of Disney.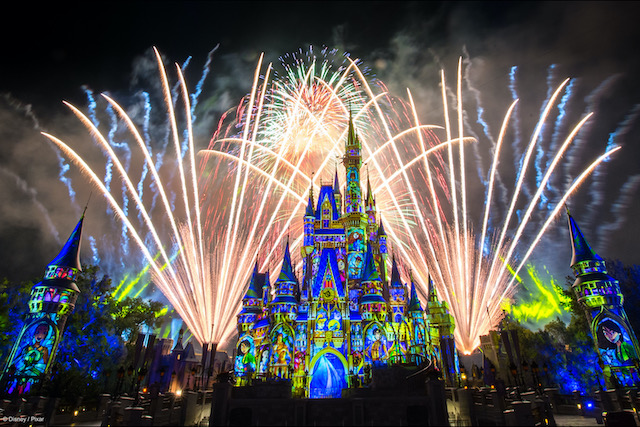 After every trip to one of the Disney Parks, my family and I always visit our My Disney Experience app to view our Photo Pass pictures.
This morning as I was amazed to find pictures on My Disney Experience App from the "Happily Every After" fireworks show.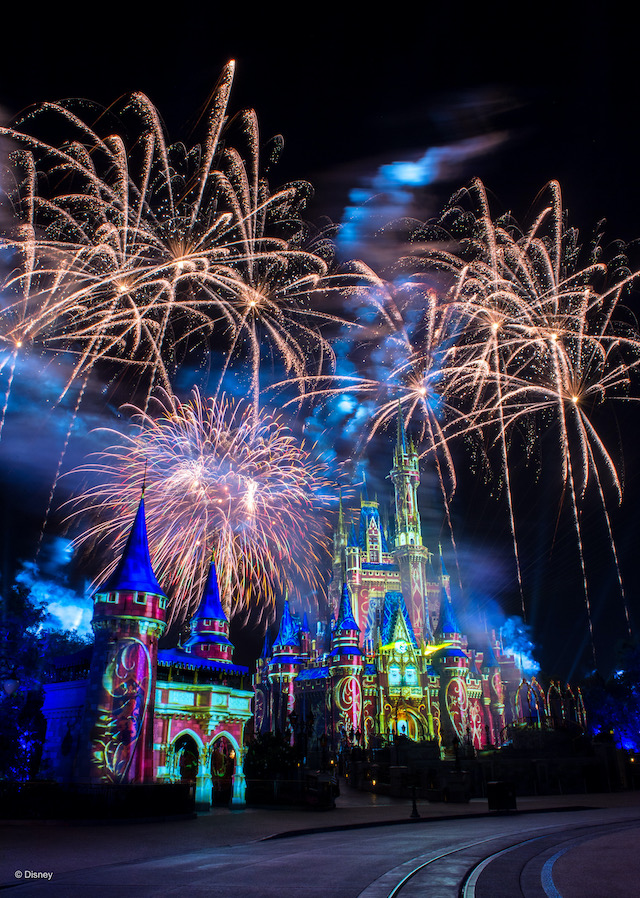 These photos are simply stunning and allow you to relive the beauty and magic as you "Go to find your, Happily Ever After!"
Simply click on your "My Disney Experience" app and scroll down to where Photo Pass photos are added.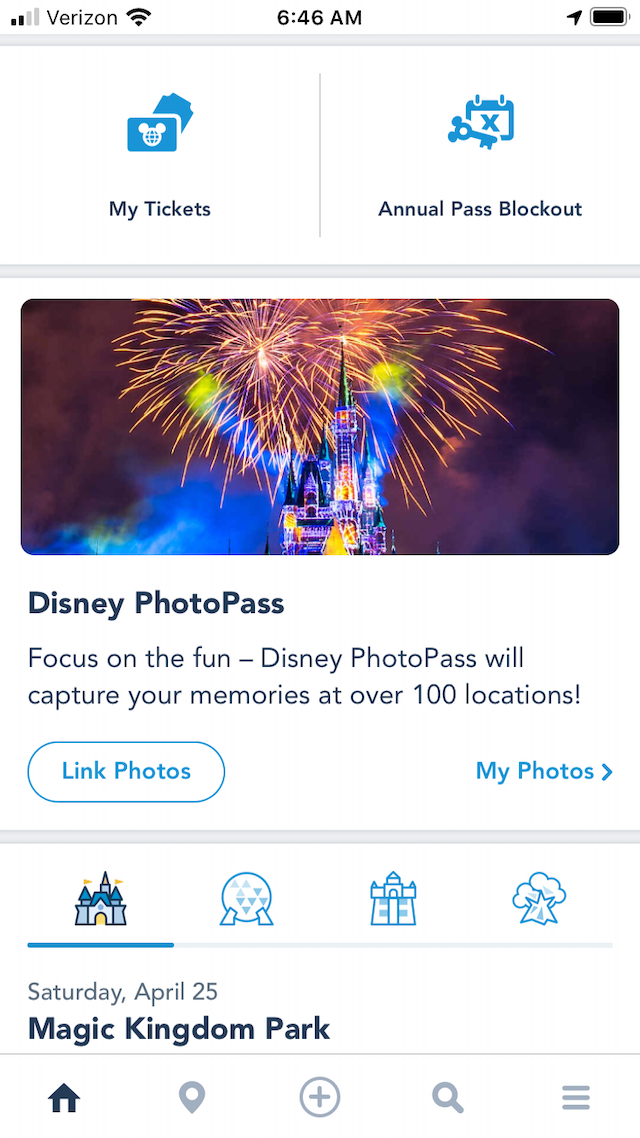 You will see the beautiful shot of the Partner Statue with the fireworks illuminating the night sky perfectly. Once you click on the photo a prompt will be displayed that you have received Complimentary Media: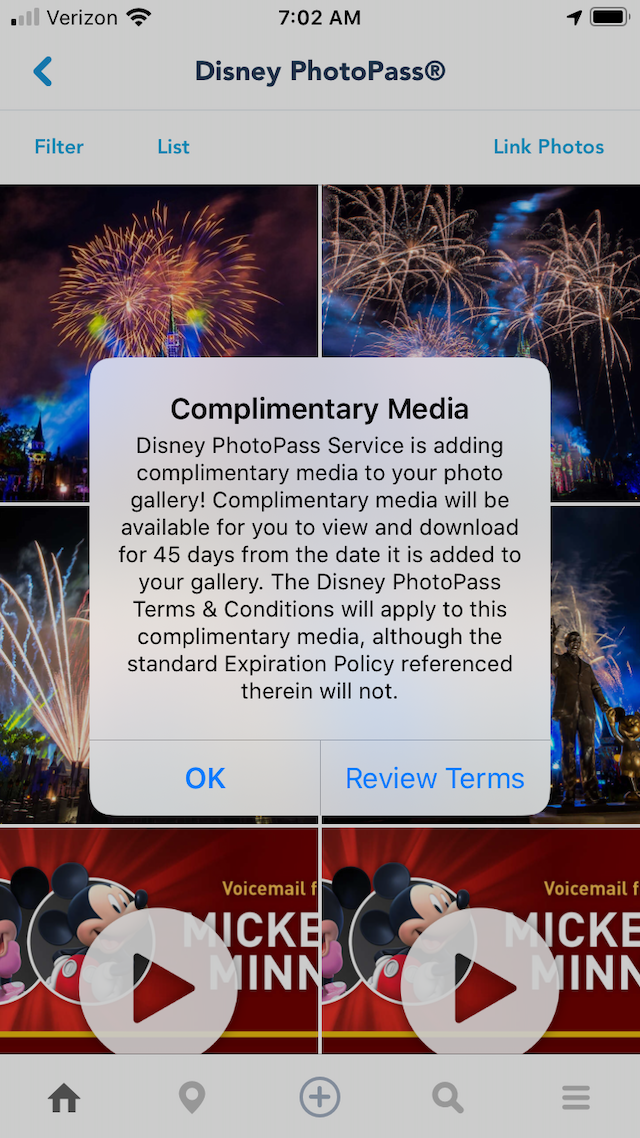 You have 45 days, until June 8, 2020, to be able to download these 4 beautiful photos from the "Happily Ever After" firework show.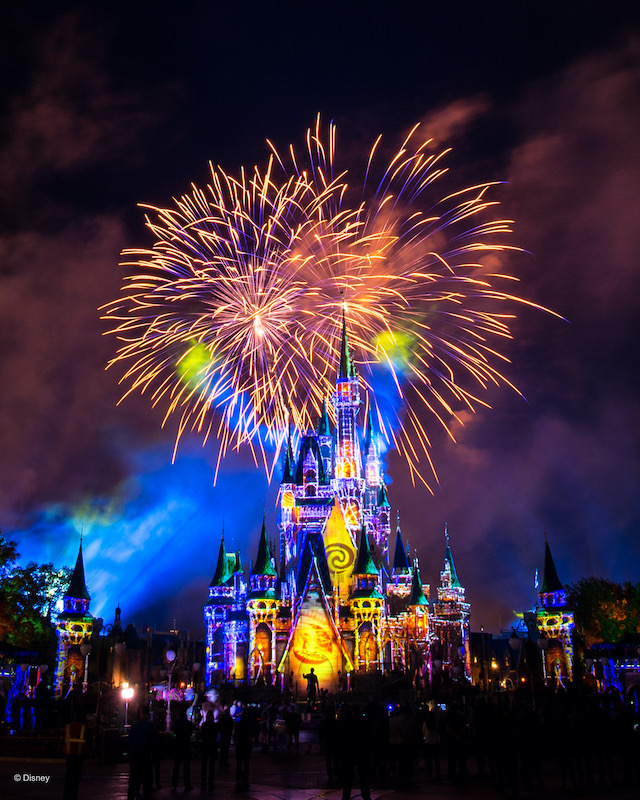 My Disney Experience App
Even while the Disney Parks have been closed, Walt Disney Studios has continued to bring Disney magic and fun to our homes. Be sure to continue checking the "My Disney Experience" app for fun recipes, games, drawing tutorials and more.
From this app we have shared with you how to make your own Dole Whip at home, Churros, draw Mickey Mouse, watch Disney short films, and even play Disney games.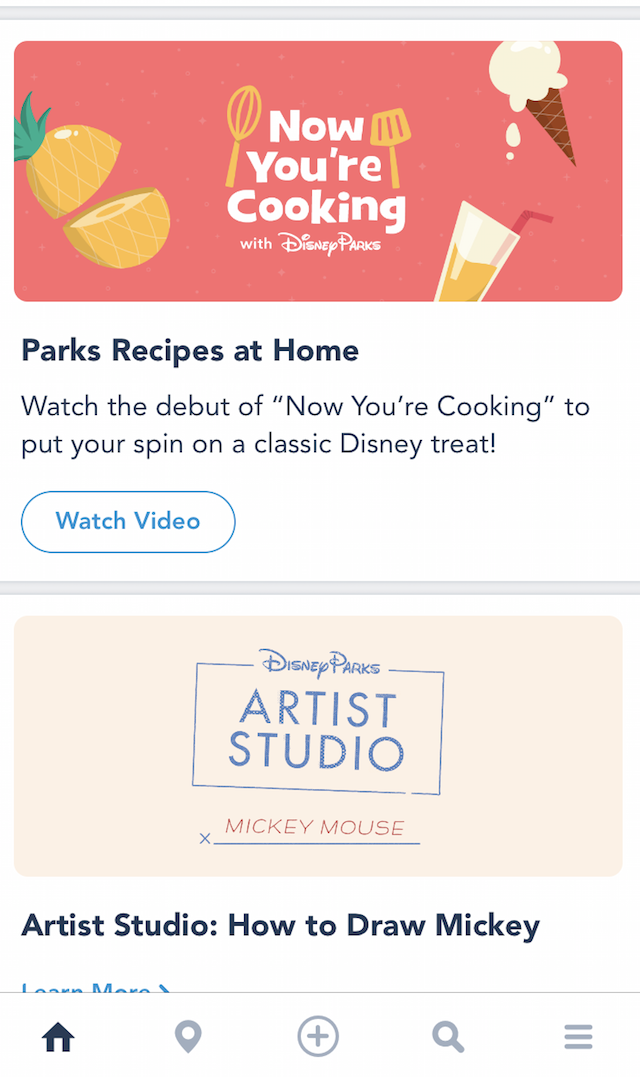 What was your favorite moment in the "Happily Ever After" fireworks show? We would love to hear your favorite moments either at home or in the parks. Also, we would love to see you own photos from this beautiful fireworks display. Please share with our KtP Planning Group and on our Facebook Page.