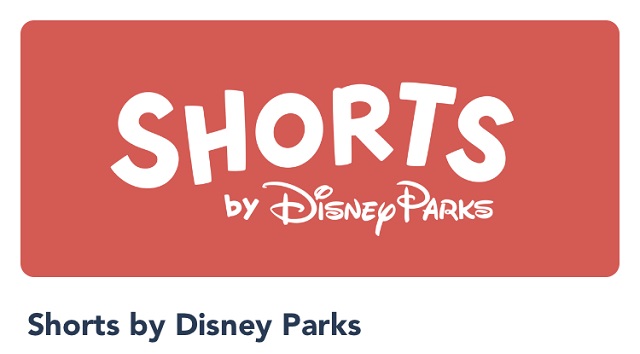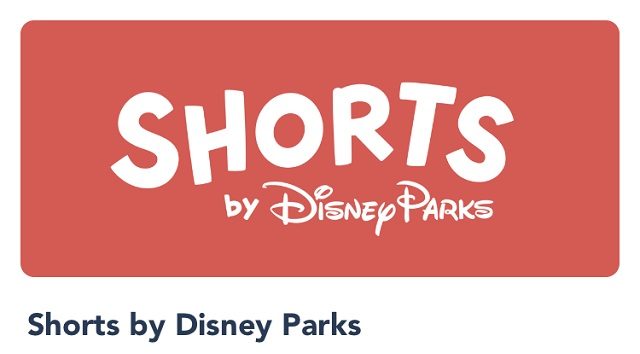 If you are missing Walt Disney World, log into your My Disney Experience App. A few moments of Disney Parks cuteness await you!
A New My Disney Experience Feature
I received a push notification from My Disney Experience (MDE) today. It said, "Follow a trio of ducklings as they float into an animated Disney Parks adventure" (My Disney Experience 2020).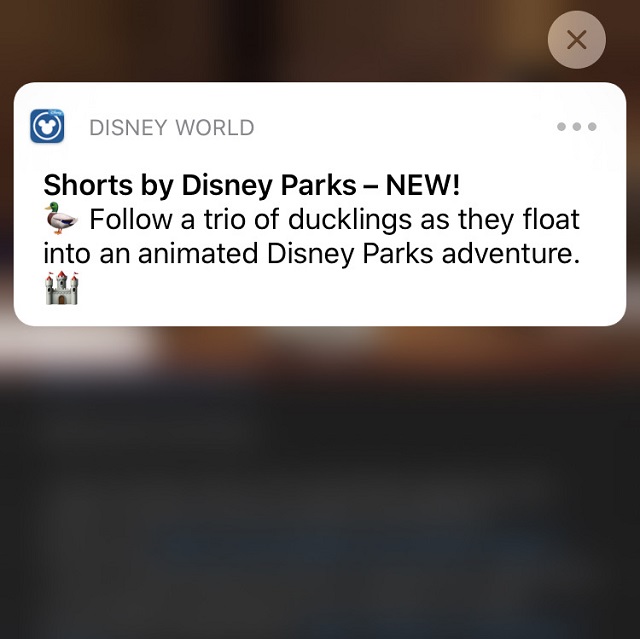 It probably seems odd for anyone to have push notifications on while the parks are on. However, the little gems like this one are sweet little sprinkles of magic that brighten up these uncertain times.
Anyway, they had me at "ducklings." I navigated to the app right away.
The new feature is called "Shorts by Disney Parks." It is located underneath the Disney PhotoPass space and above the space where you can navigate between "Now You're Cooking" and "Disney Parks Artist Studio."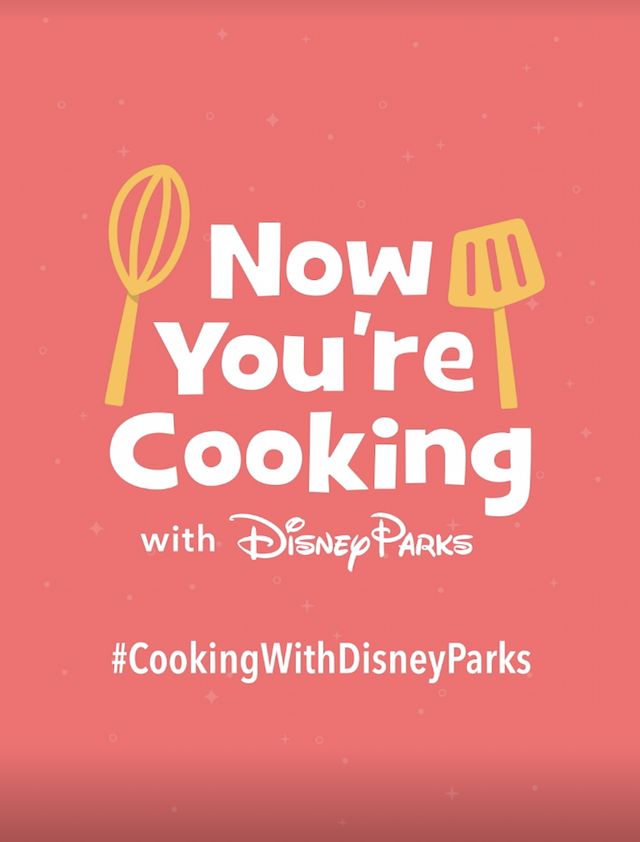 There is no currently any indication of how often the animated shorts will be swapped out for new ones. However, a message does pop up letting users know to check the app often for more shorts by Disney Parks.
Spoiler Alert: The First Feature
If you do not want to see any spoilers for the first short, navigate on over to the MDE app and check out the short now. If you want to see some cuteness, float on through this post!
The short is called "Disney Parks Ducks in Float On." I love both ducks and Disney, so this seemed like a win-win combination to me!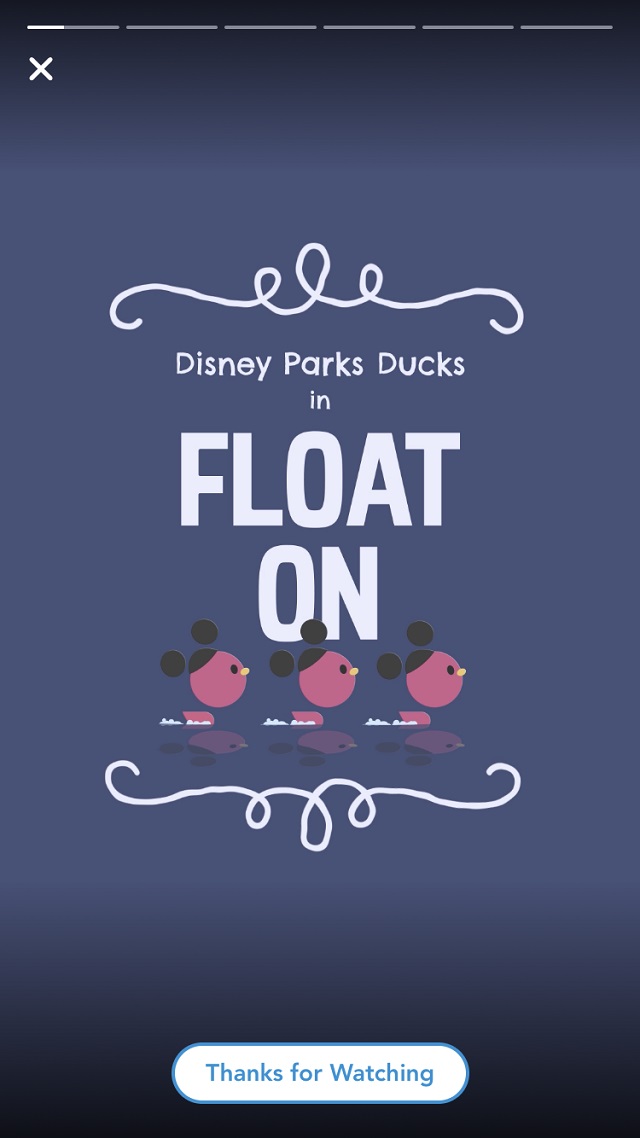 As the notification indicates, it features 3 adorable ducklings, each sporting a set of Mickey Ears. The three navigate the waterways of the Magic Kingdom.
They start their morning off at the Castle. Then, they proceed to float along through Jungle Cruise, Pirates of the Caribbean, and Splash Mountain!
I am surprised the short didn't include it's a small world. Perhaps baby ducks and Mary Blair designs would have been cuteness overload!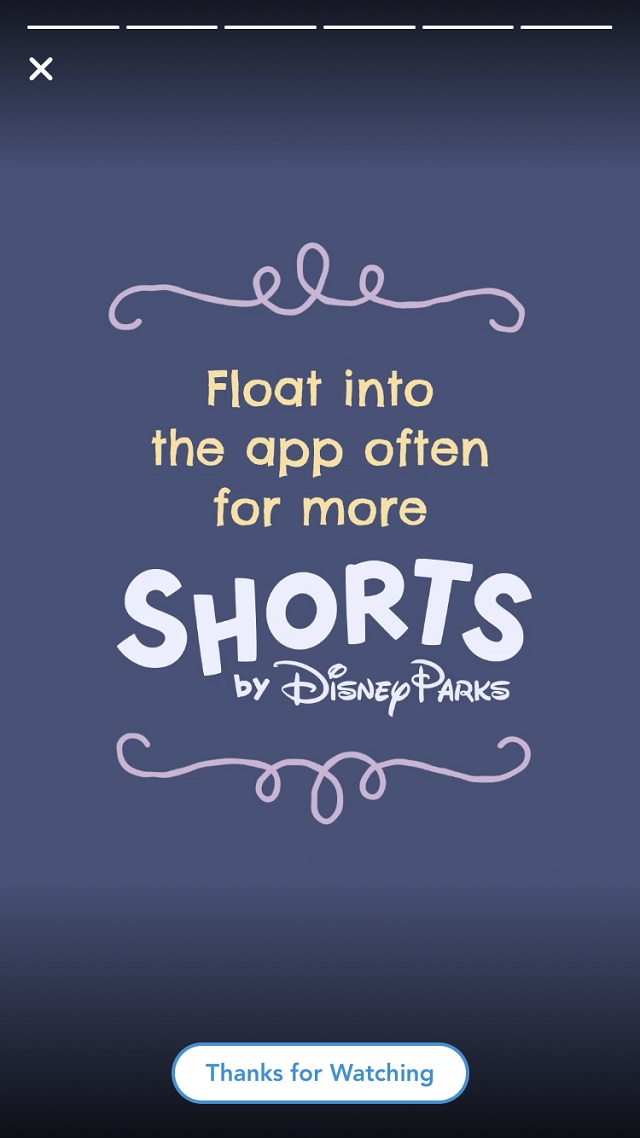 The ducklings end their day at the Castle as many park goers do. Then an invitation to return to see more shorts pops up.
Do you like this cute new feature? Have you floated over to check out the three little ducks? Let us know on the KennythePirate Facebook page. Don't forget to join the KtP crew page too!