Now available on Disney+ is a new series entitled Zenimation. This is a great new addition to Disney+ to "Refresh your senses with a moment of mindfulness." Come discover more about this great new series of short films!
Zenimation
What is Zenimation? Disney+ defines zenimation as "a tribute to the visual and sound artist who have created Walt Disney Animation Studios legacy of films."
During this time of social distancing where so many of us have spent more time in our homes, this is a refreshing new series for the young and the young at heart to find a sense of peace, tranquility, and even humor from some of our favorite characters.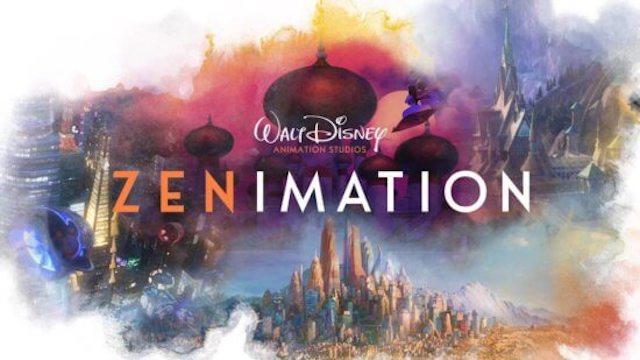 10 Great Short Films
Disney+ began streaming 10 new short films to help bring a sense of peace to our homes. There really is a special short for everybody. My son's absolute favorite is that of Levity while my youngest loves the Explore short.
Each short lasts from 4-7 minutes and contains peaceful background sounds. It is amazing how they can bring the magic of Disney while maintaining the peaceful state with no speaking or music.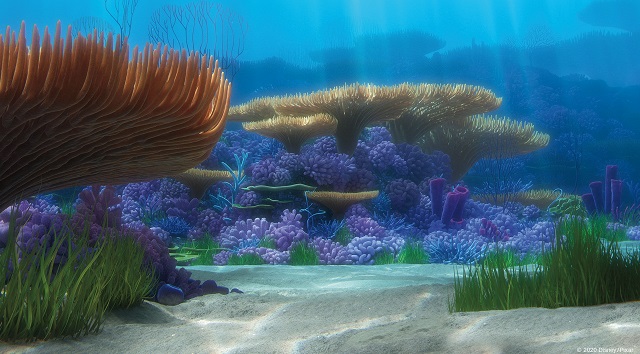 With such a wide variety of characters from Disney princesses and Winnie the Pooh to Hercules and Baymax, these peaceful scenes may be enjoyed by all family members.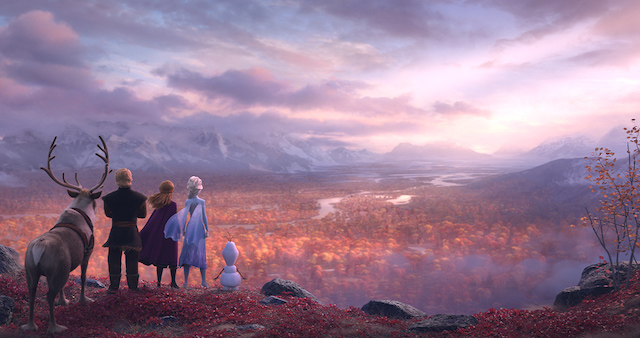 Ep. 1: Water
I absolutely love the peace of the water and I am in good company. So many of our favorite Disney Princesses also enjoy the peaceful serenity of the water.
In this short you will enjoy beautiful scenes with Moana, gallop across the water with Elsa from Frozen 2, gaze "Just Around the River Bend" with Pocahontas, and finally go "Under the Sea" with our favorite Little Mermaid.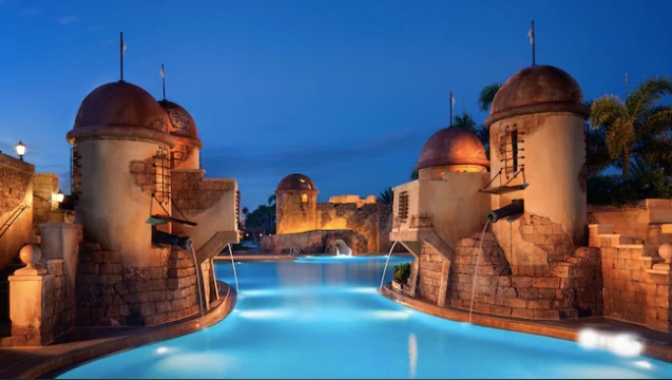 Ep. 2: Cityscapes
Travel around to some of our favorite scenes as Disney+ shares a "Whole New World" with you from New Orleans to San Fransokyo all the way to Atlantis.
You never know what beautiful world awaits in each next scene.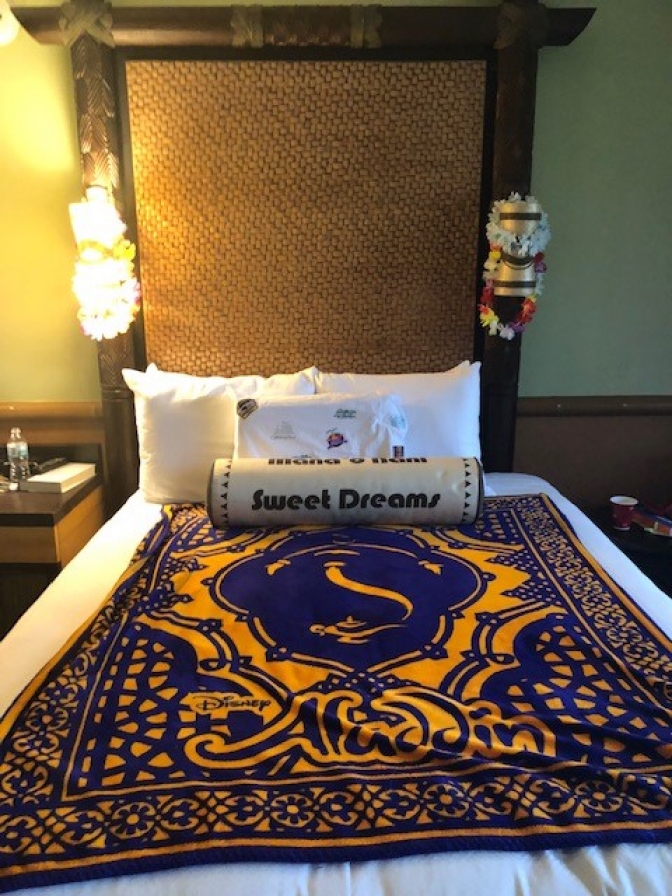 Ep. 3: Discovery
Watch the sense of awe and wonder as our favorite Disney characters explore new worlds such as Elsa meeting her new friend in Frozen 2. Explore new worlds with Moana, Aladdin, and Simba.
One of my favorites is the beautiful scene of the floating lanterns from Tangled in the reflection of the water. Finally, find your "Happily Ever After" as you take in the fireworks with our favorite Little Mermaid. This was by far my favorite short.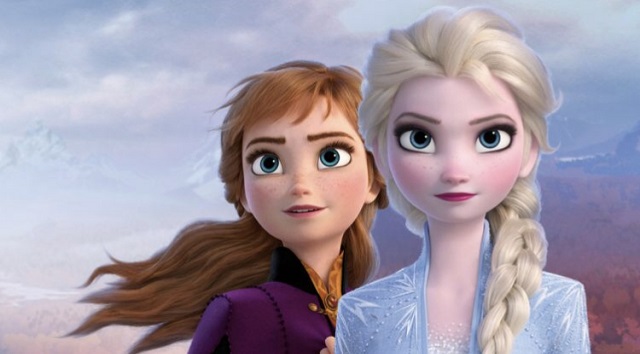 Ep. 4: Flight
This short will have you soaring like a rocket with Baymax, or you can go off to Neverland with Peter Pan. You can even get ready to explore a "Whole New World" with Aladdin and Jasmine on their magic carpet.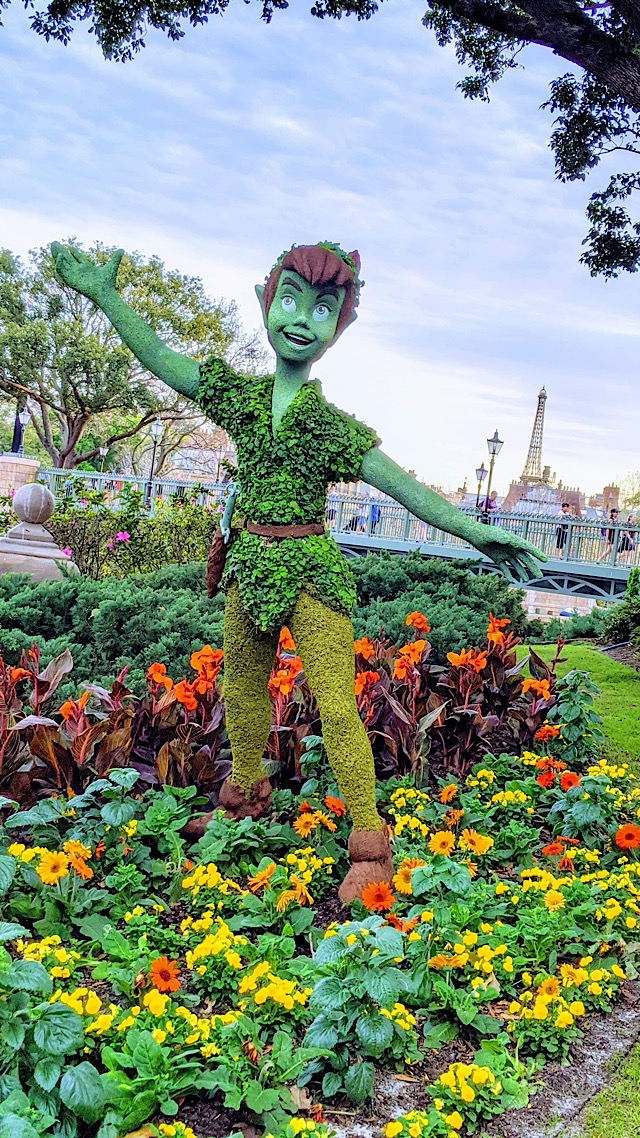 Ep. 5: Explore
Watch as young Moana picks up seashells along the beach. Get ready to zoom through the many landscapes with Judy Hopps from Zootopia. Take in the beauty and wonders of the forest in the many different seasons.
This is a wonderful short to bring a sense of adventure to days when we are still staying primarily at home.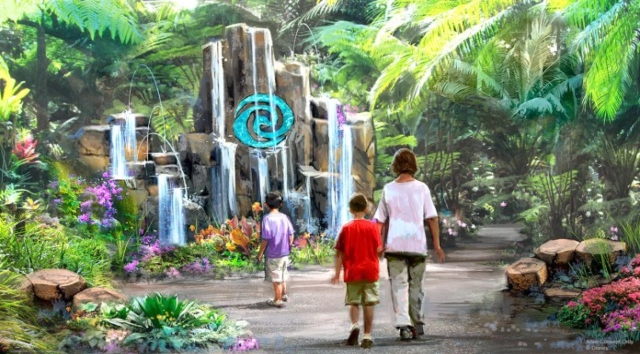 Ep. 6: Night
Watch a young Rapunzel gaze up at the night sky aglow with the glowing lanterns. View the stars with some of your favorite characters both big and small from Chicken Little to Tiana and a touching moment of Simba looking up at the night sky remember who he truly is.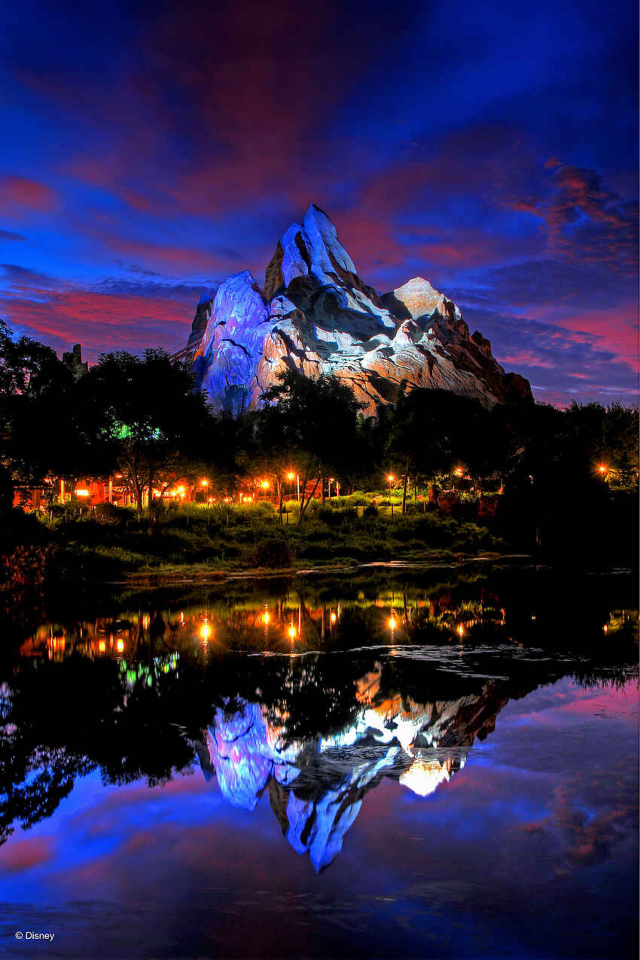 Ep. 7: Nature
Cross the dessert with Aladdin and take in the savannah of the Pride Lands with The Lion King.
The beautiful views of nature will have us remembering that we are all a part of the great "Circle of Life."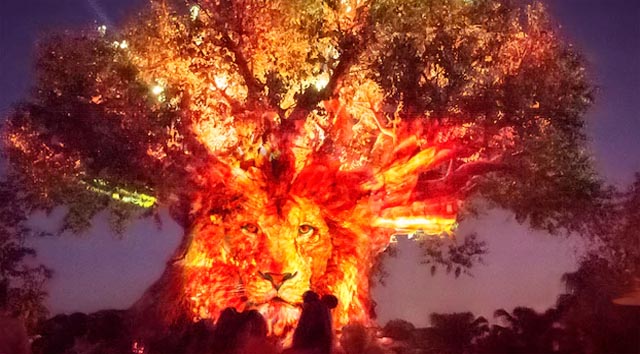 Ep. 8: Serenity
Hear the beautiful sounds from a distant choir in the Hunchback of Notre Dame. Hear the leaves gently blow in scenes from Pocahontas and Mulan. Find peace in the calming water ripples with Lady and the Tramp.
Experience the joy as Jasmine sets the birds free and hear their joyful songs. Finally, end with a the beauty of the floating lanterns from Rapunzel and take in the sites with Baymax and Hiro.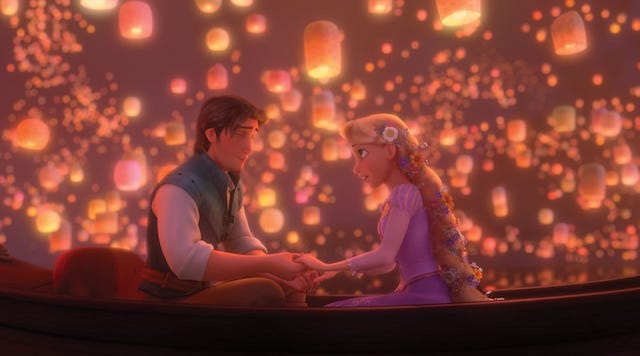 Ep. 9: Water Realms
View peaceful scenes of waterfalls from Pocahontas and the Emporers New Groove. Enjoy the water ripples as Christopher Robin and Pooh Bear play Pooh sticks.
You can even take a "Hawaiian Roller Coaster Ride" with Lilo. This is a great short that pairs the peace of the water along with a sense of exploration.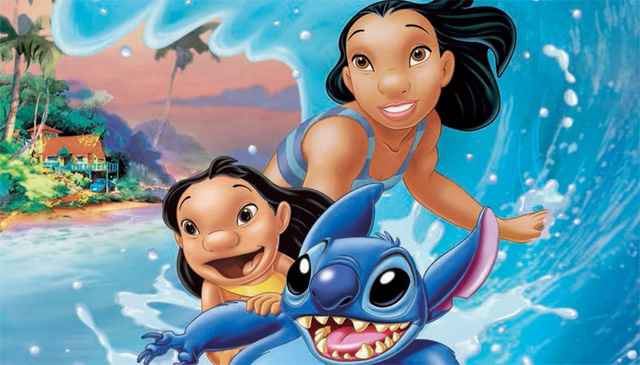 Ep. 10: Levity:
Sometimes you just need a good laugh. This short shares some of our favorite comical moments. One of our favorites was Maxiums tearing down a poster of Flynn Rider. They just never can get his nose right.
We loved Mowgli trying to stomp around like an elephant. The unforgettable scene as Ariel attempts to brush her hair with a dinglehopper. Finally, who couldn't use a little bit of humor from the sloths working at the DMV in Zootopia?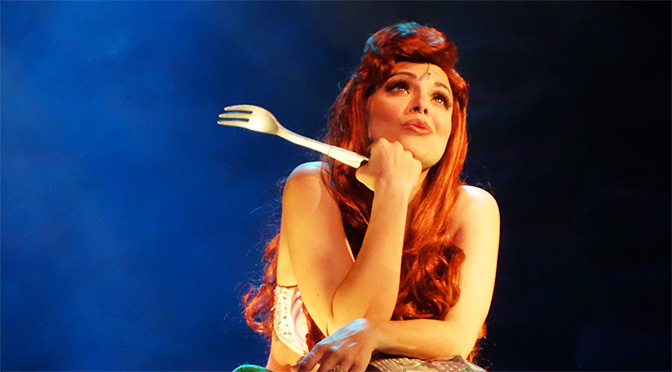 More Peaceful Scenes
Be sure to check out the peaceful scenes from the all fo the Walt Disney World Parks. The thrill seeker may find peace in the chilling scene of the Tower of Terror. See Spaceship Earth illuminate at Epcot. The young at heart will find fantasy and wonder as Cinderella Castle changes from the beauty of daytime to aglow in the evening light. We may all find our inner peace in the beauty of the Tree of Life in Disney's Animal Kingdom.
See all of these great images HERE.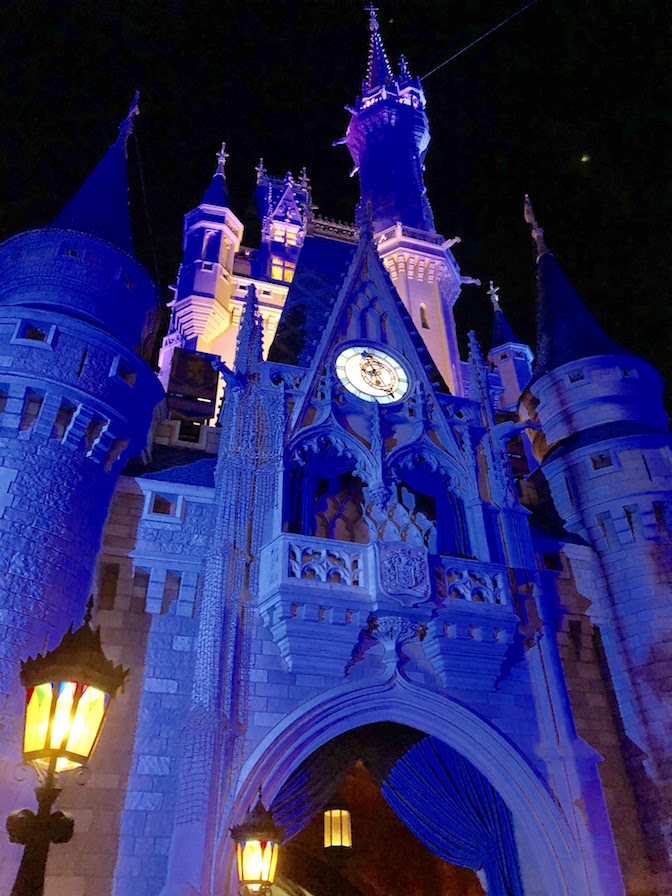 You may also like to find the peace in the beautiful and somewhat comical scenes of the empty parks at both Disneyland and Walt Disney World as we join the Security Hosts on their nightly rounds.
All of these behind-the-scenes peaceful scapes can be found HERE.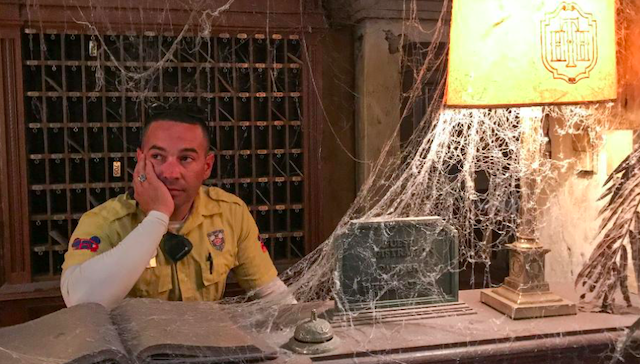 As Hollywood Studios celebrated their 31st birthday, then WDW President Josh D'Amaro lets us take a stroll around an empty Hollywood Studios with the soft sounds of the park bringing back countless family memories.
Enjoy the peace, serenity, and magic of strolling through Old Hollywood. Be sure to check out this great video HERE.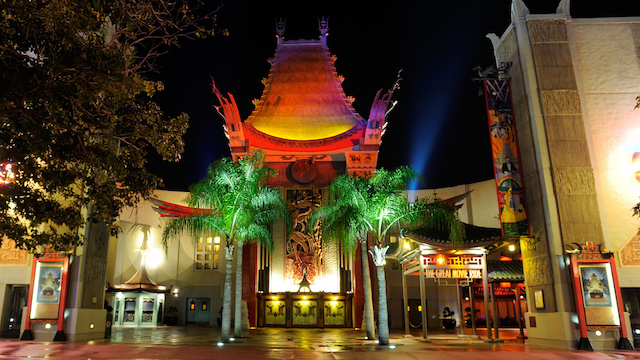 Have you and your family watching the Zenimation short films yet? Which was your favorite? Share your thoughts of this great new animation with us on our Facebook Page.