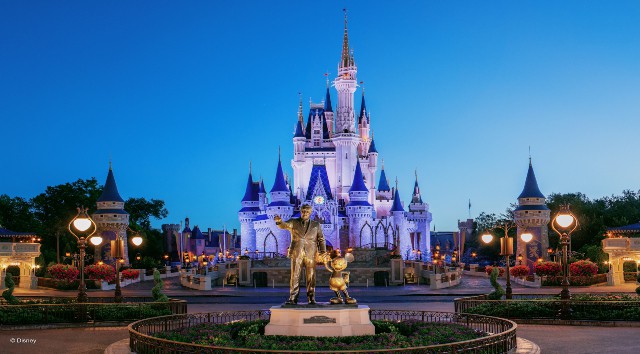 Are you waiting for your window to use the Disney Parks Reservation System to open so that you can reserve park days for your trip? If so, you can keep an eye on availability while you wait.
Disney Parks Pass System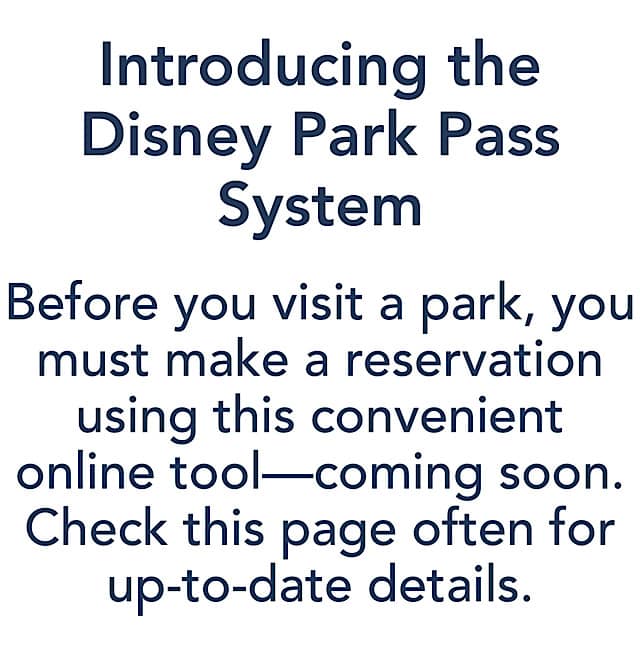 In case you missed it, today marked the day that the new Disney Parks Pass System went live for the first time. This morning, the window opened for guests who have Disney Resort Hotel reservations to begin booking park days.
As many Kenny the Pirate Crew members can attest, the system was not without flaws. Some of you are probably reading this while you wait for a pink castle to turn into a log in screen right now.
Others of you are probably waiting for your turn to access the system in the coming days. As you may know, theme park reservations do not open to non-resort guests until later in the week.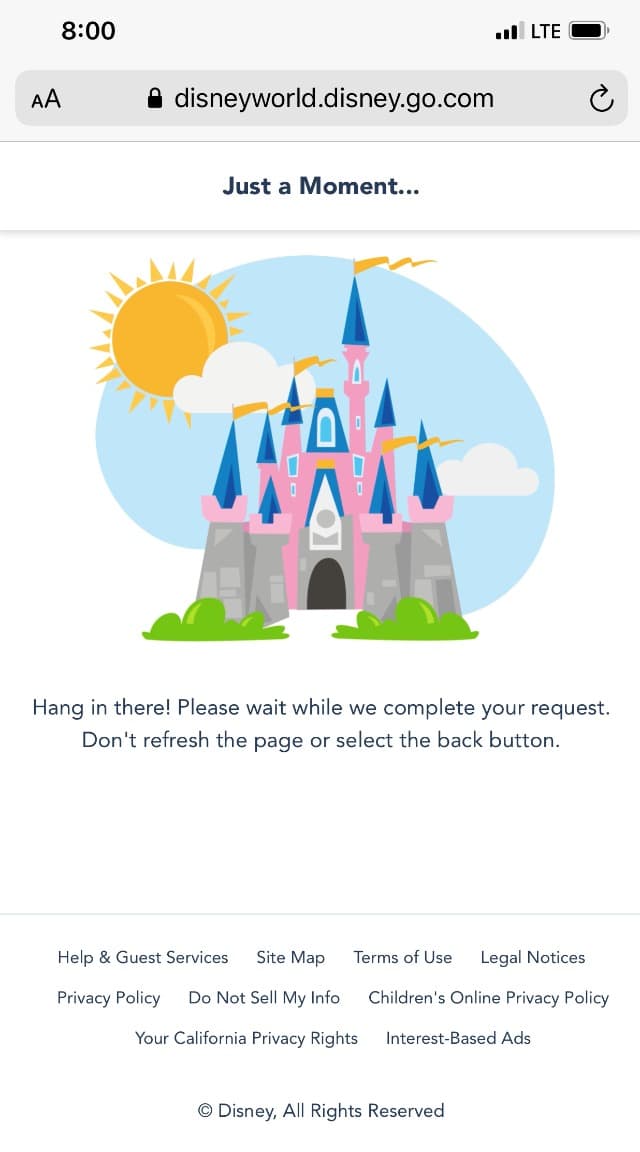 Beginning June 26, Annual Passholders without a Resort stay can make reservations. Also, beginning June 28, existing ticket holders can make reservations.
If you are waiting your turn, you may want to check out this guide to accessing the Disney Parks Reservation System. You may also want to read up on these tips and tricks for making the system work for you.
Waiting for a turn to reserve park days is probably extremely difficult, especially if you are worried your days will vanish. However, if you are in park pass reservation limbo, there is a way for you to keep an eye on availability!
How to Check Park Pass Availability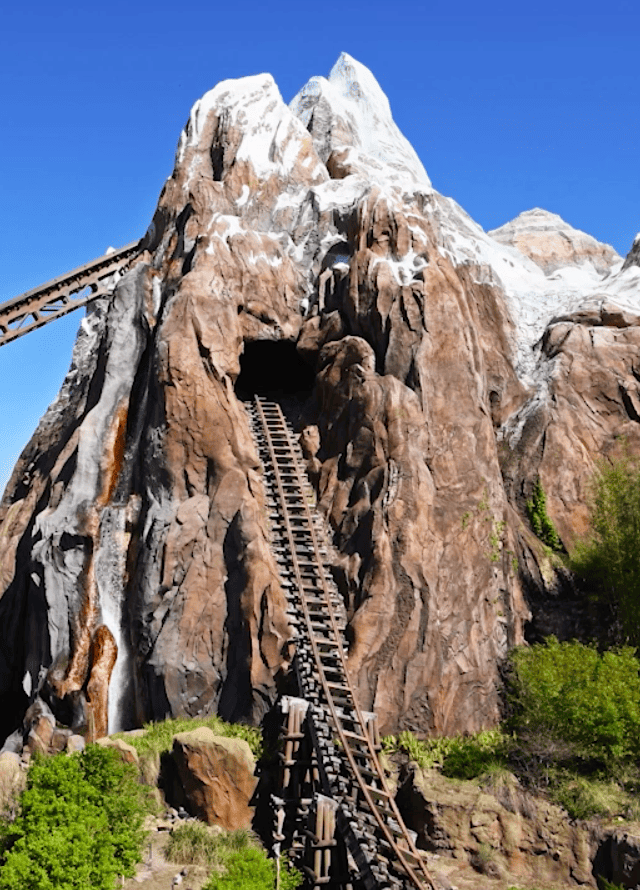 It is a big fear for some potential Disney guests that they will wait hours and hours for the Pink Castle to vanish and for Stitch to stop eating the page only to find that there are no spots left for their desired parks. That would be a huge disappointment.
In fact, select days have already met the reservation limit for Hollywood Studios. To read the full story, click here.
Checking availability in the system is simple. All you need to do is access the availability calendar. I'll drop the link for you after I explain it a bit.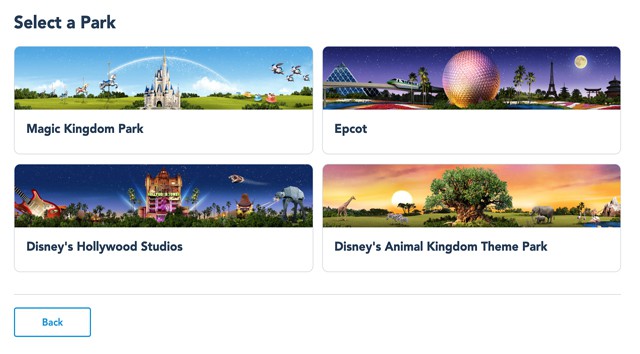 If you are anything like me, you will probably want to bookmark the link. That way, you can obsessively check on your park days as frequently as you would like!
Once you access it, you will need to make a choice as to what type of reservation you can make. If you are trying to make a reservation for a day that has yet to go live, you will not be able to see the calendar.
However, you can click on: Disney Resort Guests regardless of whether you have a resort reservation. You should be able to see availability without even logging in.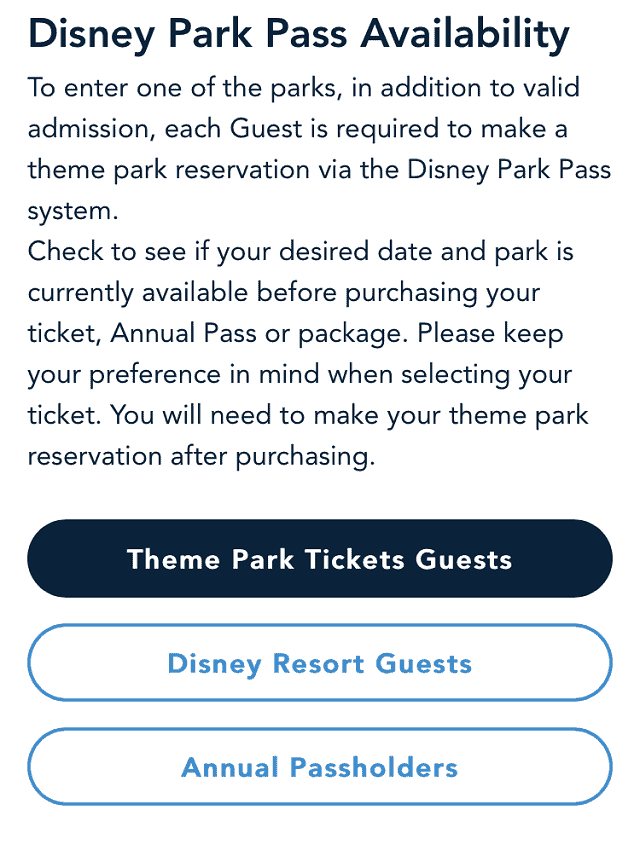 Once you are in, you can navigate the calendar. It has dates from June 2020, all the way to September 2021.
Of course, you will see each day in June grayed out since the phased reopening does not begin until July 11. Magic Kingdom and Animal Kingdom reservation days begin on July 11, and Hollywood Studios and Epcot begin on July 15 (with the exception of the days that have already filled up).
The calendar has green shading to indicate which days have availability remaining for all 4 parks. It has yellow shading to indicate which days have availability remaining for some parks, but not others.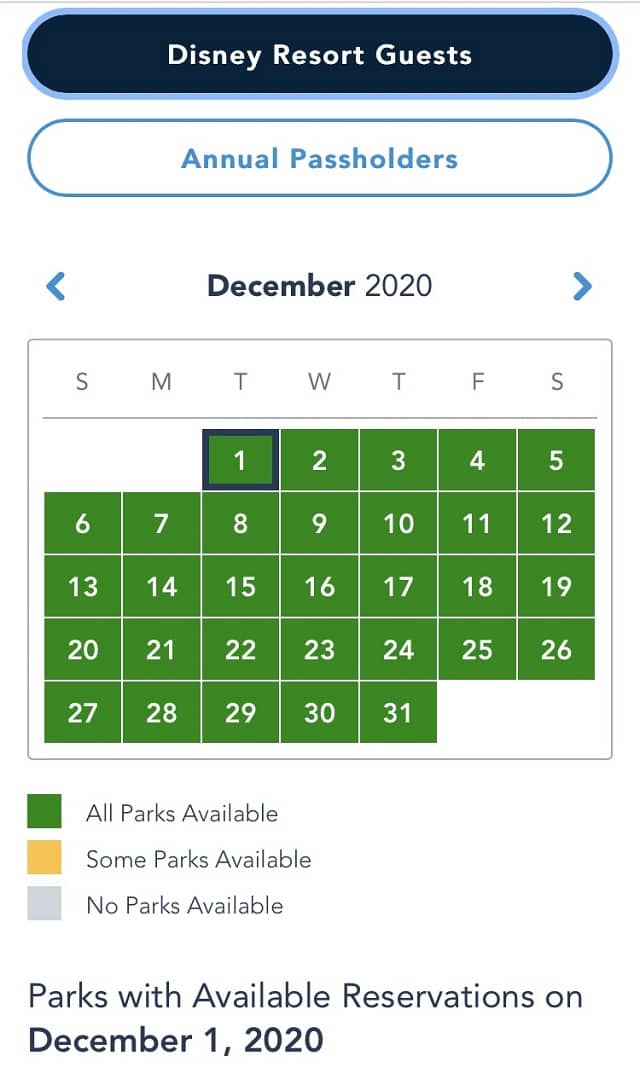 As you can see, December 2020 was wide open when this article came out. That is good news for those who would like to travel around the holidays!
If you see yellow shading, you can click on that date to see which parks are out of reservations for the day. Then you can scroll to see which parks have red circles with slashes through them beside their names.
July 11-14 will be yellow by default. This is because Epcot and Hollywood Studios are not slated to open until July 15.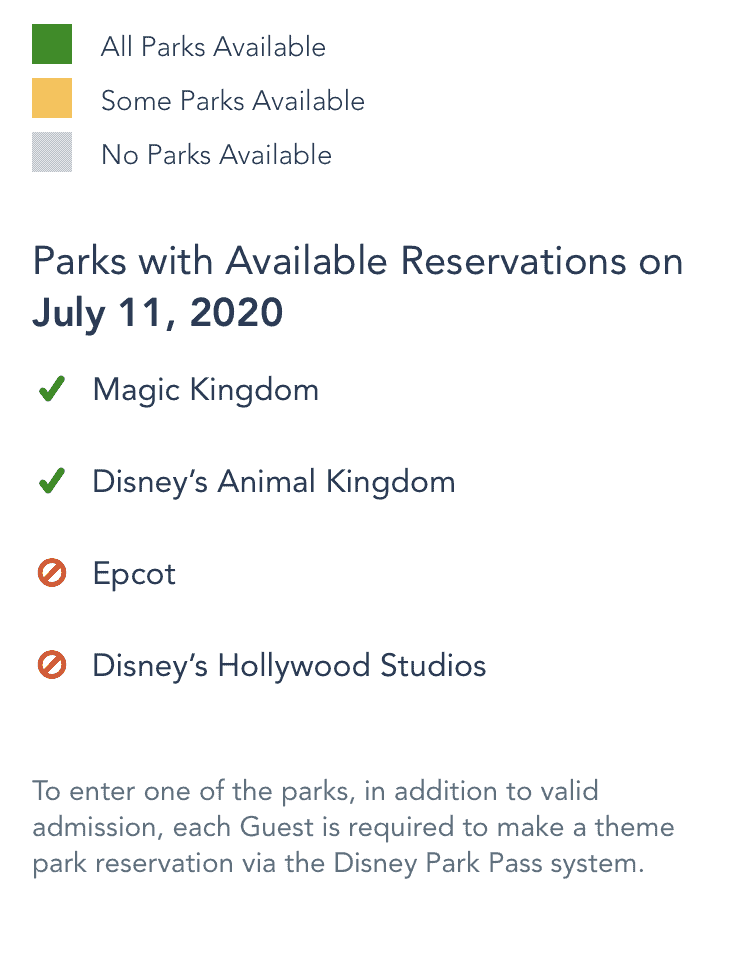 If you see gray shading, there is nothing left at any park for that particular day. Naturally, you will see gray shading from today up until July 10th because nothing is available right now.
Green Means All 4 Parks are available, Yellow Means Some Parks are Available, Gray Means No Parks are Available.
It is possible that a park listed as having no availability might someday show more passes. That could happen if people cancel their trips.
We here on the KtP Writing Team hope each of you get to reserve the parks you have your hearts set on! If your turn is coming, be sure to log in at 7 am and grab your reservations.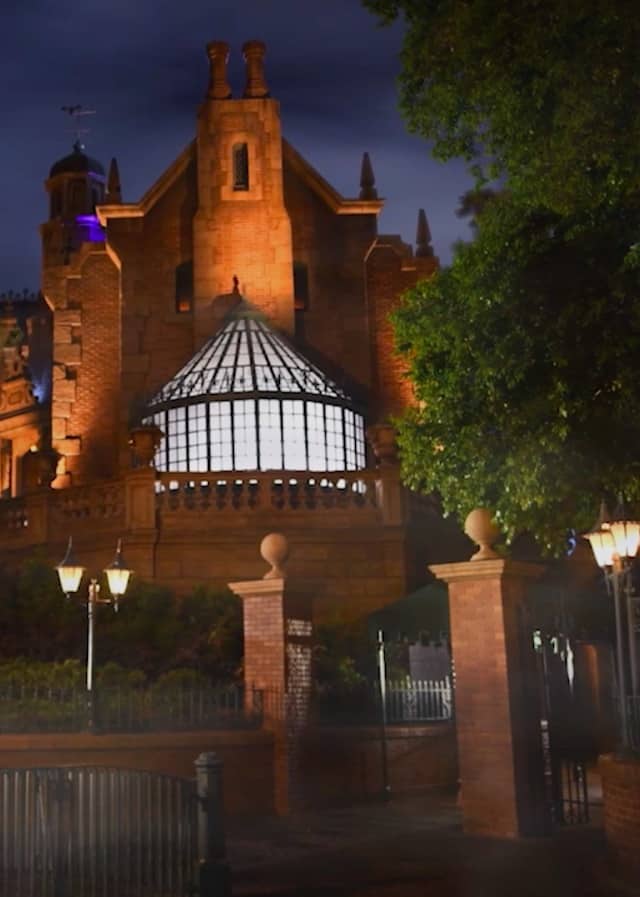 Until then, you can stalk the availability and hold onto hope that it holds out. Good luck, and may the Force be with you!
CLICK HERE TO ACCESS THE CALENDAR
Were you able to get Park Pass reservations for your trip? Are you still playing the waiting game? Let us know on Kenny the Pirate's Facebook Page, or join our crew and continue the discussion!