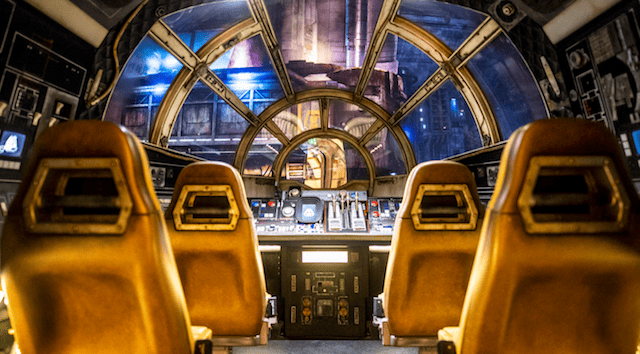 The first park that has reached park reservation capacity is Disney's Hollywood Studios! Read on to so which days are now unavailable.
UPDATE: July 17th is now showing no Park Pass availability at Disney's Hollywood Studios.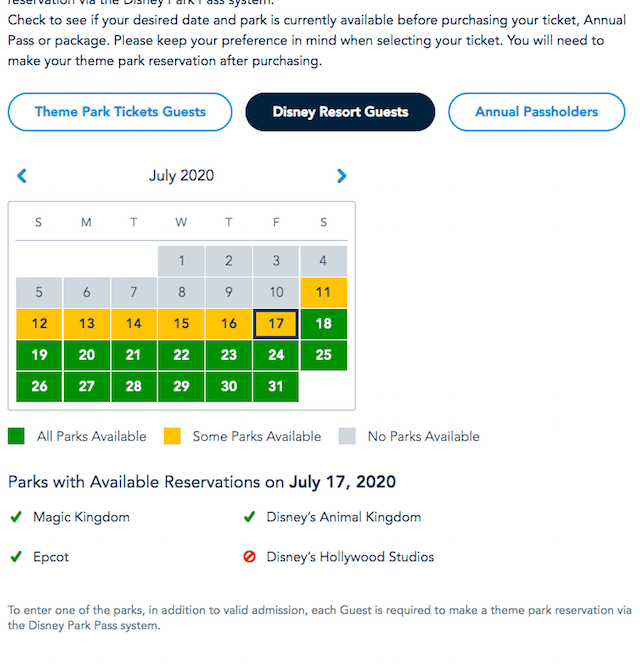 When Walt Disney World reopens, guests will now need to have to have a valid admission ticket and a Disney Park pass reservation to enter a theme park. Disney's Park Pass System went live this morning, and guests have been scrambling all day to claim their reservations.
According to the availability calendar from Walt Disney World, Disney's Hollywood Studios is the first Disney World theme park to reach capacity with the new Disney Park Pass reservation system.
You can view the calendar and availability HERE before you purchase park tickets.
The calendar shows no Park Pass availability for Disney's Hollywood Studios on July 15th, which is that park's opening day.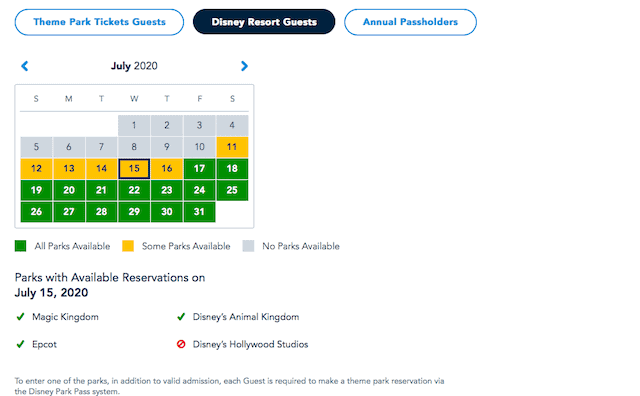 The following day, July 16th, shows no availability for Hollywood Studios either.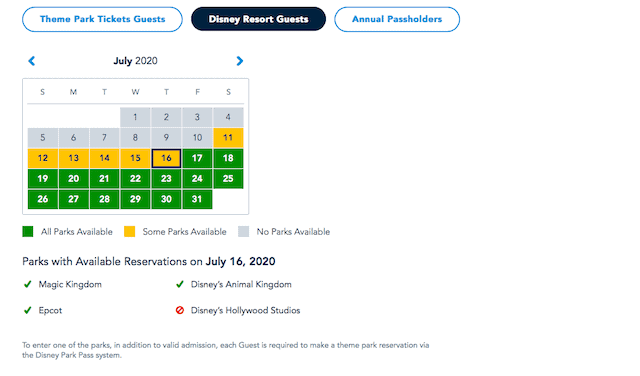 There is a group of KtP writers who were able to get Park Pass reservations for Disney's Hollywood Studios on July 15th, so stay tuned to Kenny the Pirate for updates on opening day at Hollywood Studios!
This morning, the Disney Park Pass system went live and was plagued with issues. Guests were greeted with pink castles, white screens, and spinning orbits!
Just a moment….Hang in there….and images of pink Castles are the stuff of my disney nightmares right now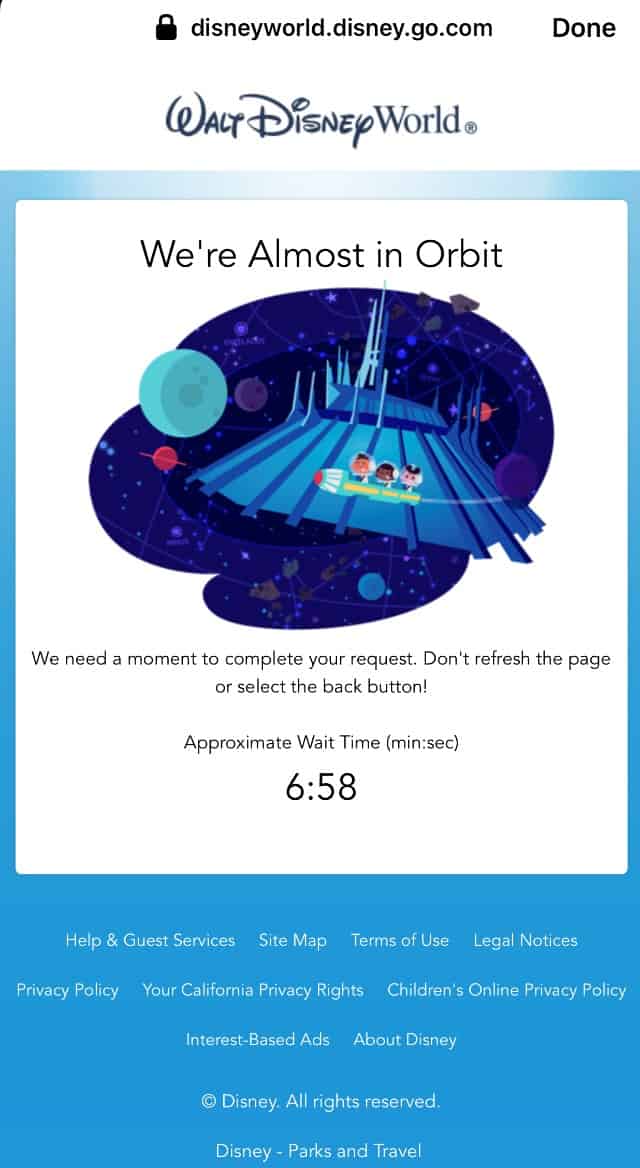 I spent three hours trying to access the system with no luck! I am fortunate to have some great friends who were able to snag some reservations for me!
There were many reports of guests spending as long as seven hours trying to get park reservations!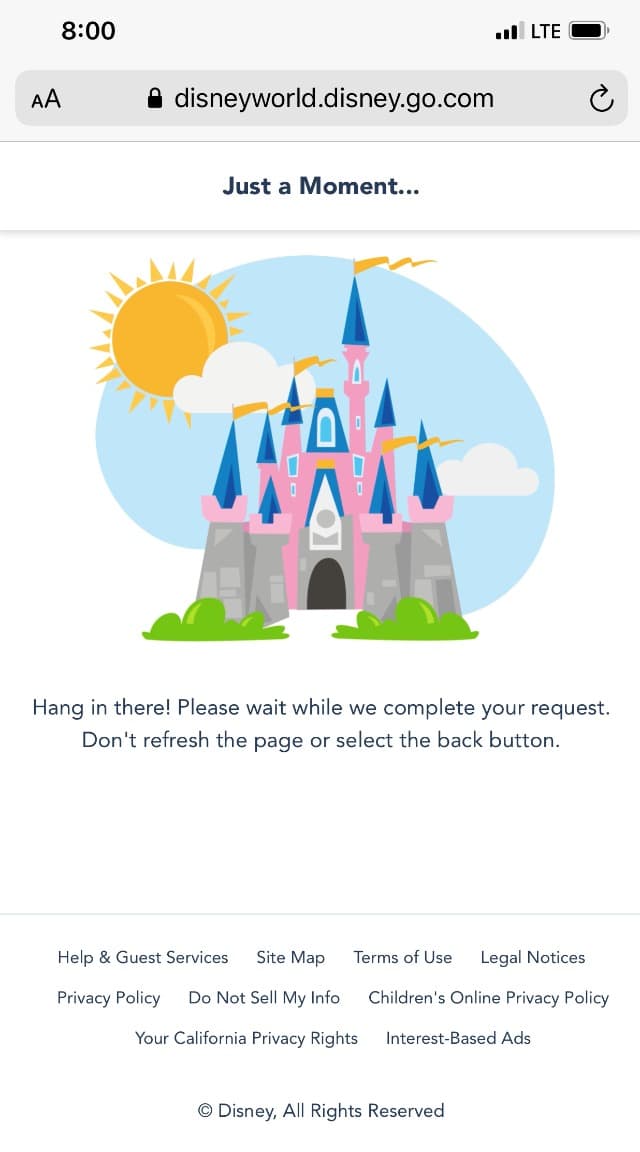 For a step by step report on how to make a park reservation, head over HERE.
If you're having trouble accessing the system, check out these tips to help you get into the Park Pass system even faster!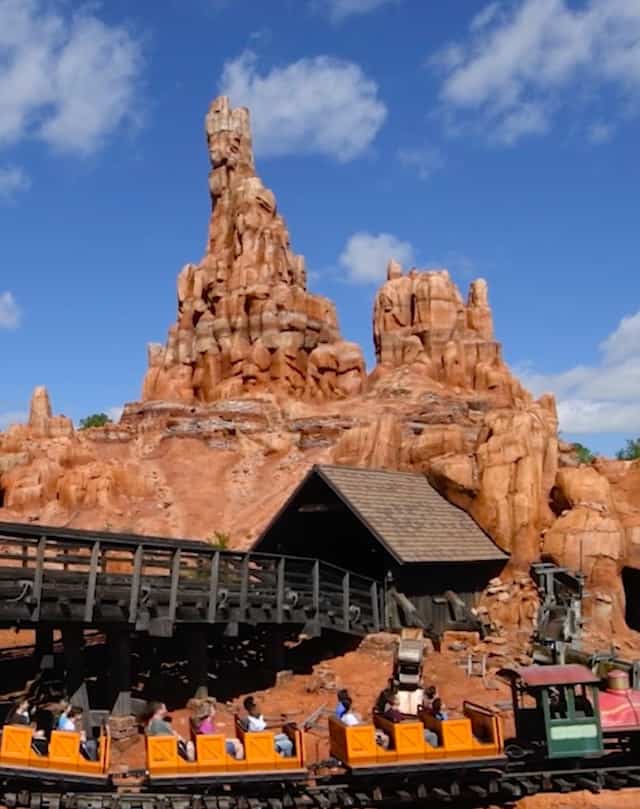 Were you able to get Park Pass reservations for Disney's Hollywood Studios for July 15 or 16? Let us know on Kenny the Pirate's Facebook Page, or join our crew and continue the discussion!