The mayor of Orange County announced new details for the reopening of businesses located in Orange County, including Disney World.
Yesterday we announced the mayor of Orange County would be holding a press conference to discuss next steps for the county's reopening process.
You may recall they have been under a stay-at-home mandate for several weeks now, and now the state of Florida is moving forward with a 4-step plan to reopen.
Even with this 4 step plan, the Orange County task force has permitted Disney to reopen on its own terms.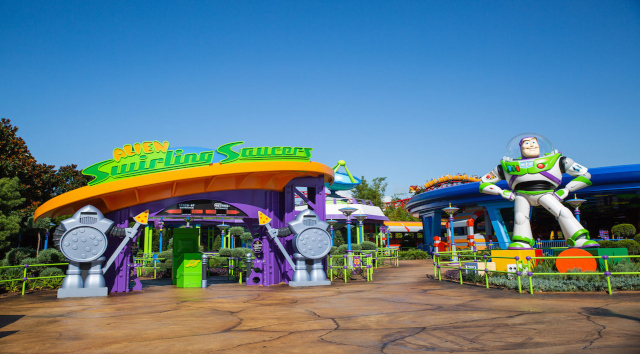 During the press conference today, the mayor of Orange County has extended the curfew, which begins at 11 pm and ends at 5 am.
He also noted that theme parks will likely open in phases and that it would take a considerable amount of time to get all the furloughed employees back to work. The large theme parks (Disney World and Universal) will probably "lag."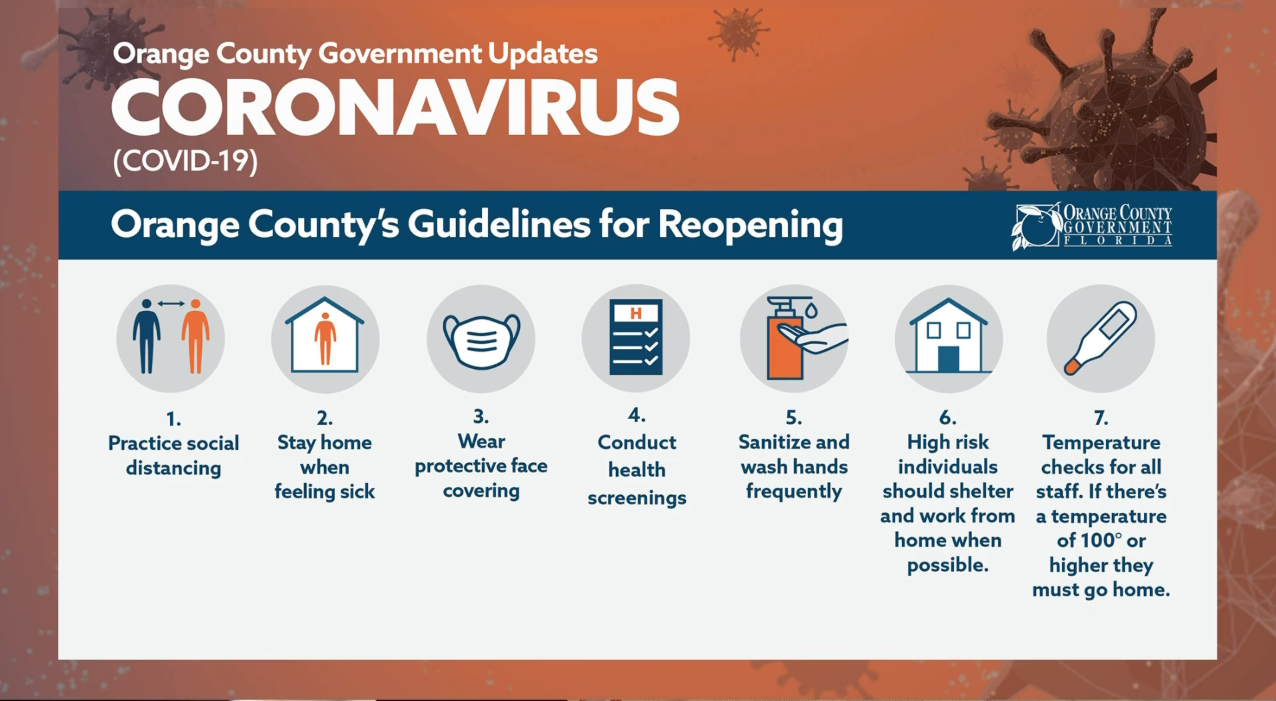 The Orange County government also laid a 7-step plan with guidelines for reopening.
Practice social distancing
Stay home when feeling sick
Wear protective face covering
Conduct health screenings
Sanitize and wash hands frequently
High risk individuals should shelter and work from home when possible
Temperature checks for all staff. If there's a temperature of 100 degrees or higher they must go home.
Many of these fall in line with the 4-step plan Governor Ron DeSantis laid out earlier this week.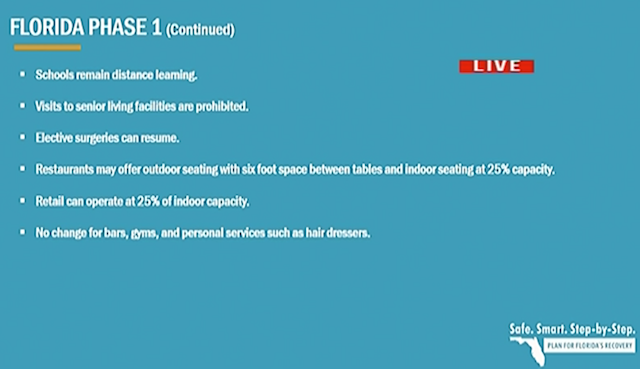 Public health safety will remain the highest priority, and vulnerable populations will be protected. The health care system needs to be prepared and ready. Civil liberties and constitutional rights will also be protected. Confidence in the government is also a high priority, and they will be partnerning with local communities.
Phase 1 begins on Monday and includes retail businesses and restaurants to operate at 25% capacity. You can read more about his plan HERE.
What do you think of this new strategy? Do you think Disney World will reopen in phases? What do you think will be the first to reopen? Let us know on Facebook.