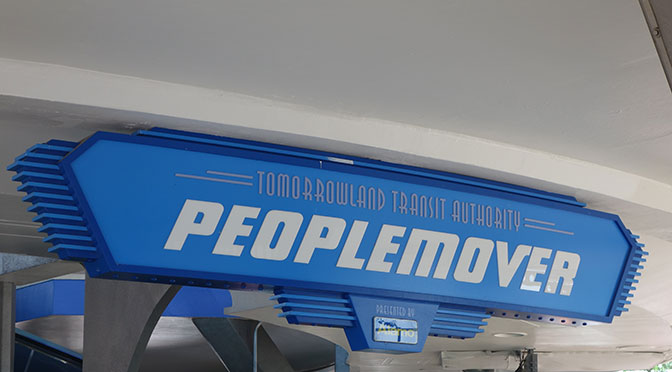 The Tomorrowland Transit Authority PeopleMover has now been closed for three consecutive days. This is not the only attraction at Magic Kingdom that has been experiencing closures. What is going on at Disney World?
Jungle Cruise. Haunted Mansion. PeopleMover. What do these three attractions have in common?
They are all Magic Kingdom attractions that have been having some serious issues lately.
We noticed PeopleMover was down a few days ago when we wrote about the Haunted Mansion's temporary closure. Below is a screenshot from that day.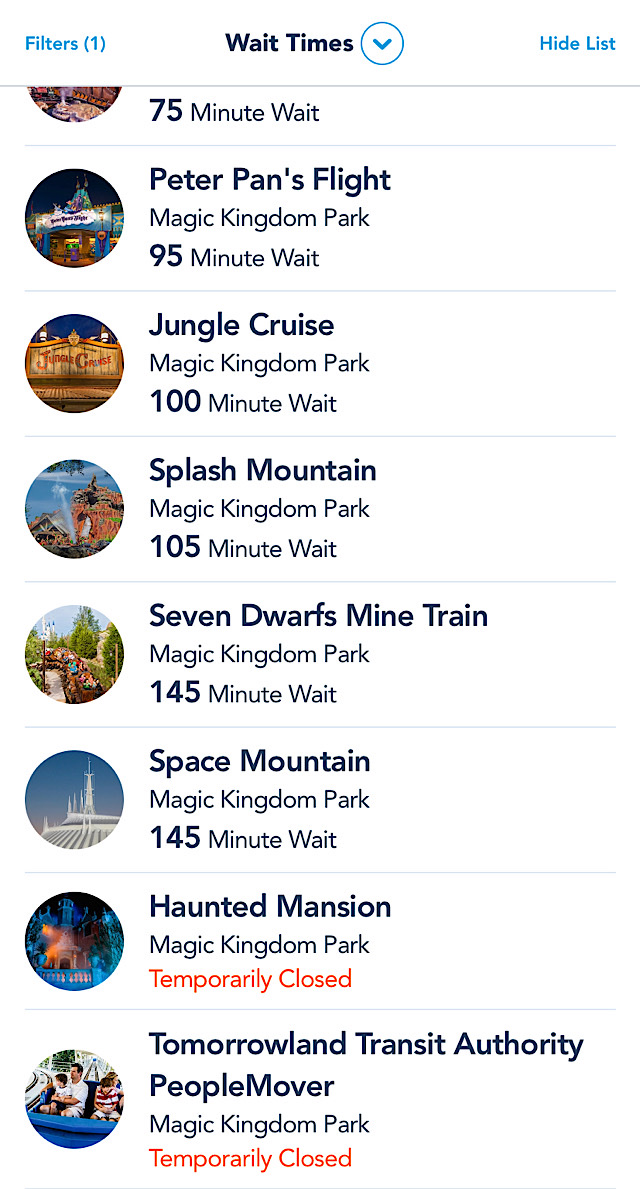 Although Haunted Mansion resumed operations later in the day, PeopleMover did not. In fact, it is still closed. According to many sources, PeopleMover has actually been closed for three days. The screenshot below shows PeopleMover is closed as of writing, March 11 at approximately 9:40 am.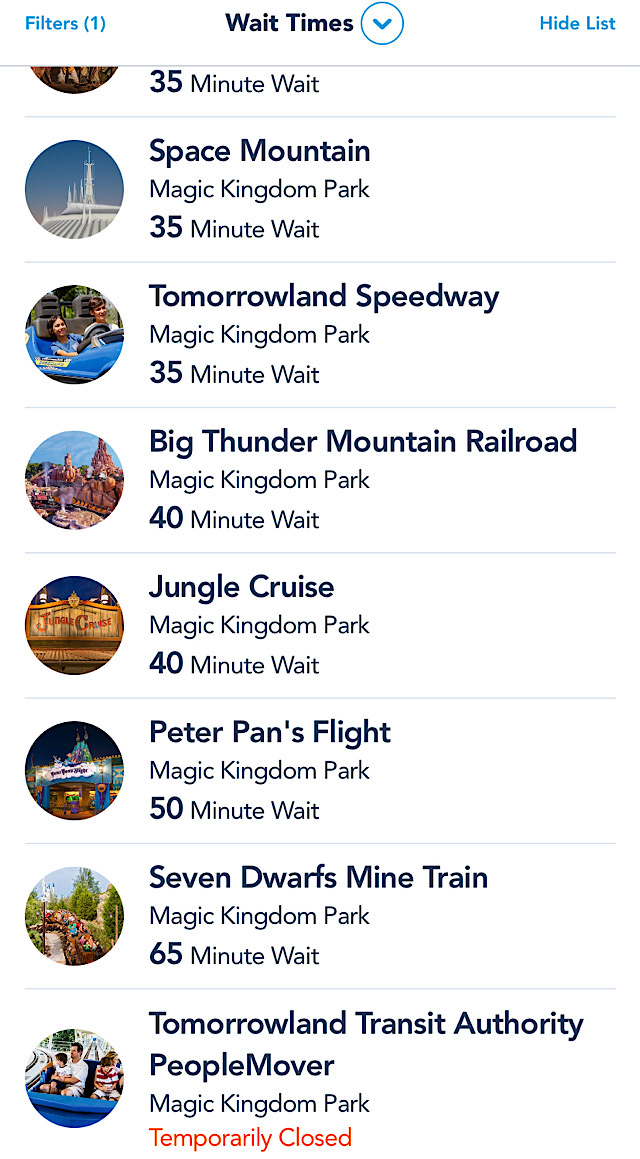 Why the extended closure?
Disney has not released any information regarding the closing of PeopleMover or when it may reopen. We do know that at the end of February, two PeopleMover vehicles collided. They may have been experiencing other issues since then and decided to close to investigate and fix any problems.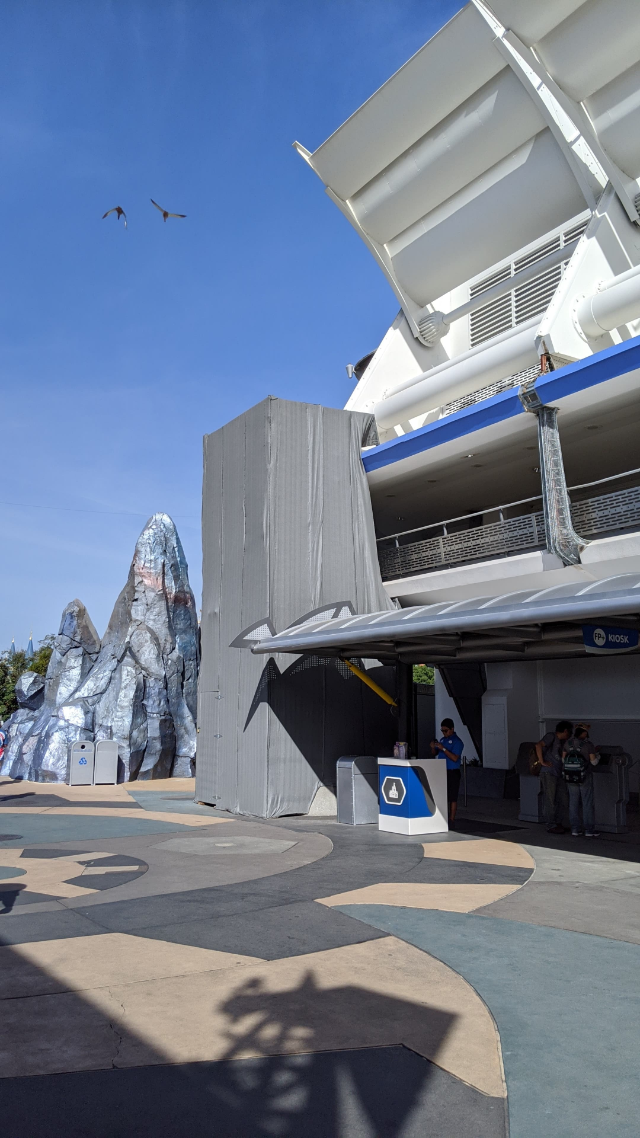 Earlier this year, there was also a possible fire on and/or near PeopleMover. While the fire was put out and Reedy Creek officials gave the clear, it seems as if this attraction is in need of some refurbishment love to get it back up and running.
Haunted Mansion and Jungle Cruise
So my earlier question asked what Jungle Cruise, Haunted Mansion, and PeopleMover had in common. All have experienced downtime in the last few weeks.
Other than the temporary delay at Haunted Mansion a few days ago, it was actually closed for several days last week. You can read more about that HERE. It was rumored that the doom buggies were not turning properly, and several days were presumably needed to fix the issue. The attraction reopened five days later.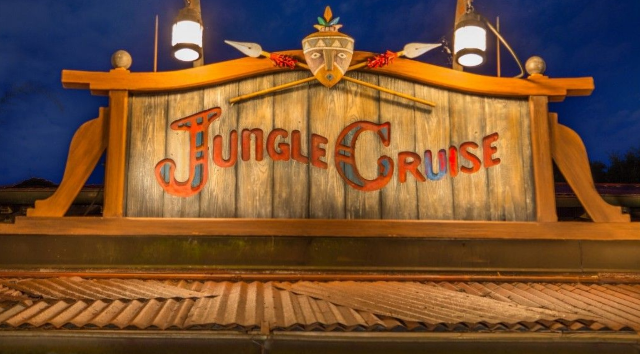 Jungle Cruise also experienced a major malfunction when one of the boats on the attraction sank. Granted the depth of water is not very deep and no one was injured, it has been a magical few weeks for Disney.
Have you experienced trouble on a Disney attraction recently? What do you think of all these issues? Let us know on facebook.
-Monica