There's something magical about any trip to Disney. The atmosphere, the characters, the attractions, and the overall experience combine perfectly together to make even the most skeptical adult feel like a kid again.
For many families, one trip to Disney World quickly multiplies exponentially. For all of us at KtP, a trip "home" makes us want to immediately plan our next adventure.
For this week's discussion, our writers were asked to think about traditions that are planned for every trip. For some of us, we plan a particular meal or meet a certain character each trip as a family trip tradition. Read on as the KtP writers share these special traditions and see if you can find one you'd like to incorporate into your magical Disney vacations!
Jaelyn
For our family, a tradition we've recently started is riding the Mad Tea Party spinning teacups after the evening fireworks at the Magic Kingdom. While everyone else is rushing out to get back to their hotels, we go deeper into the park and enjoy a final spin on the teacups before shopping on Main Street and leaving. Riding a classic ride in Fantasyland is the perfect way to end a magical day at the Magic Kingdom!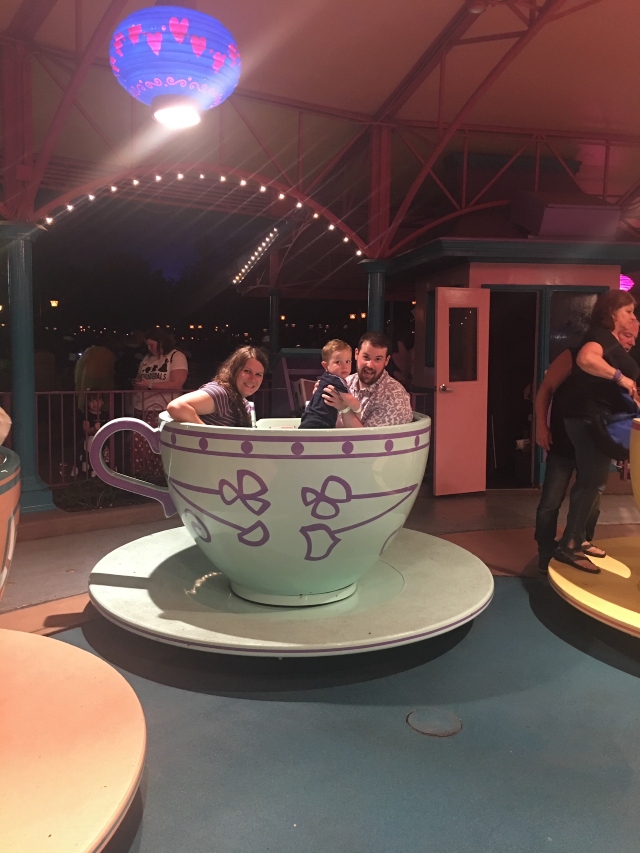 Marisol
One of my favorite traditions is that I take a picture of my oldest daughter doing the same gymnastics move in front of Spaceship Earth. I started it years ago and I love seeing how she is getting taller and older each visit!
Maggie
We always have to meet Mickey! I'm sad that we will not get to meet Talking Mickey for our next trip, but we are still going to make sure to see Mickey. Talking or not, the expressions on the faces of my boys when they see him just makes the entire trip worth it.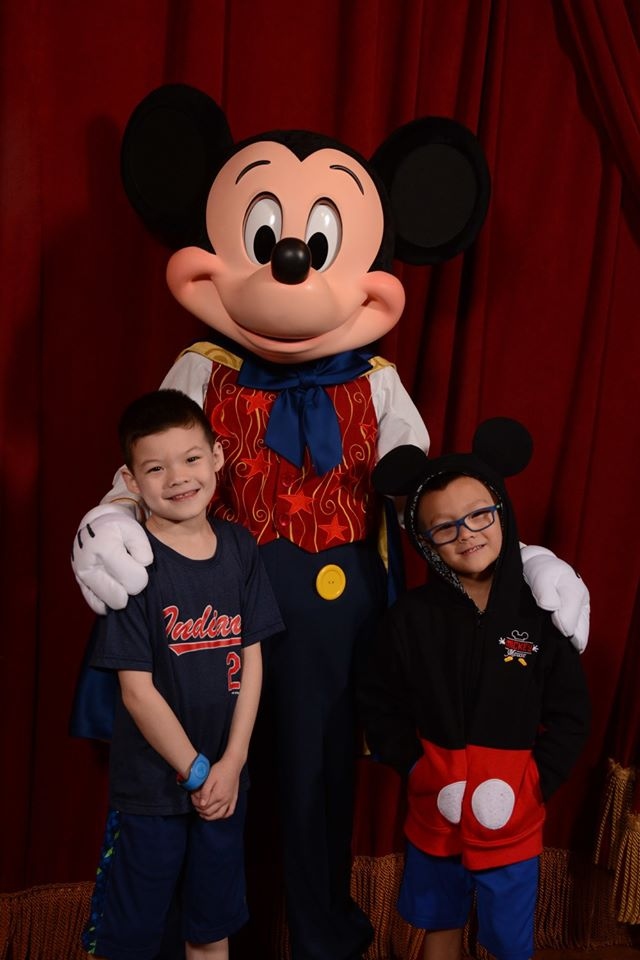 Rebecca
We always try to start at Magic Kingdom. Just walking under the train station and onto Main Street makes us feel like the outside world has melted away. If we start at another park for some reason (hello, crowd calendar!) it's just not the same. Gotta be the Magic Kingdom!
Kate
My family has started a tradition of handwriting thank you notes to give out to Cast Members. Some go to Cast Members who go out of their way to make our stay magical. Others go to Cast Members who are just doing their jobs because that is important, too.
Jamie
Our family eats at Ohana's Best Friends Breakfast at the Polynesian every trip-either on our first day or our last day. We love Ohana! The all you care to enjoy breakfast is delicious-we especially love the Stitch waffles and of course the Mickey Waffles. The character interactions are a blast. It wouldn't feel complete without this special meal for us!
Tara
Growing up, every visit to Disney World with my family we had to get a pastry from Les Halles Boulangerie-Patisserie in Epcot.
Now that I have grown up and have my own family we are working on our own traditions. We always have to ride Buzz Lightyear's Space Ranger Spin every visit to Magic Kingdom, and no visit to Disney is complete without enjoying a sweet treat whether it be a Mickey ice cream bar, cake pop, or other pastry.
Monica
No trip to Disney is complete without a picture in front of Cinderella Castle. As soon as we enter Magic Kingdom and it comes into view I finally feel "at home." It's one of the few photos from our trips that make it into frames up on the walls.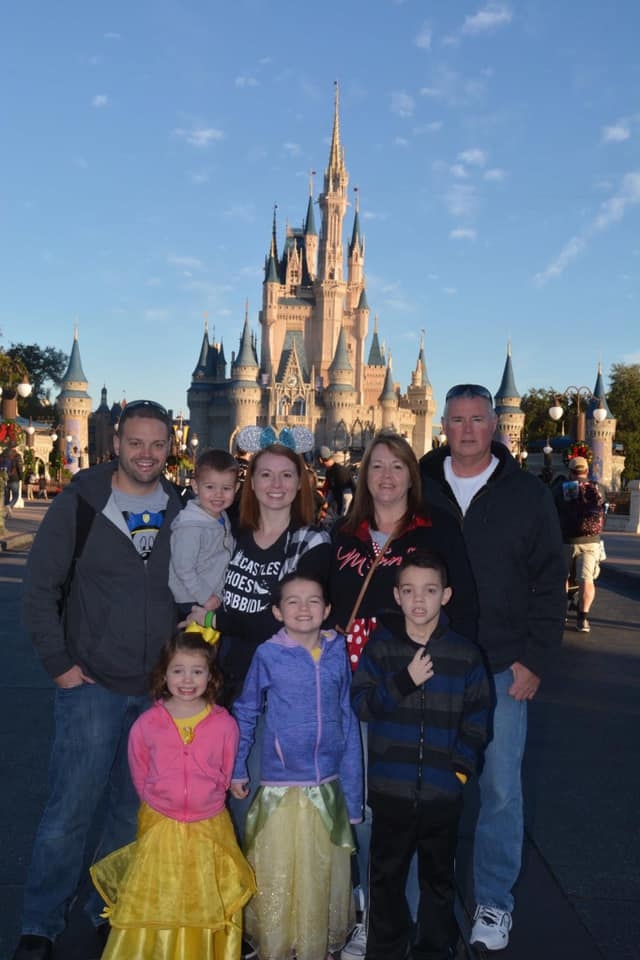 Jessica
Our tradition is to always do one new thing from our Disney Bucket List, whether it be dining at a restaurant we haven't been to, splurging on an event like After Hours, or, on our most recent trip, going horseback riding at Fort Wilderness.
Heather
Our must do is 'Ohana for dinner. We just love the food and atmosphere and being able to see Cinderella Castle while you eat dinner is a plus. We also have to pop into Magic Kingdom the first and last day. Even if it is a red park on a red day I have to say "see ya real soon" to the castle.
Donna
Our favorite tradition is to ride 7 Dwarfs Mine Train right before the park's closing time. It is a perfect end to a magical day. We then take our time walking through Cinderella Castle and see Main Street from behind the Partners Statue. The icing on the cake is to hear the "Kiss Goodnight" as we make our way down Main Street.
We'd love to hear from you! Do you have any "trip traditions" that must take place in order to make your trip feel complete? Please share in the comments below or on Kenny the Pirate's Facebook page!
Jaelyn Winkle