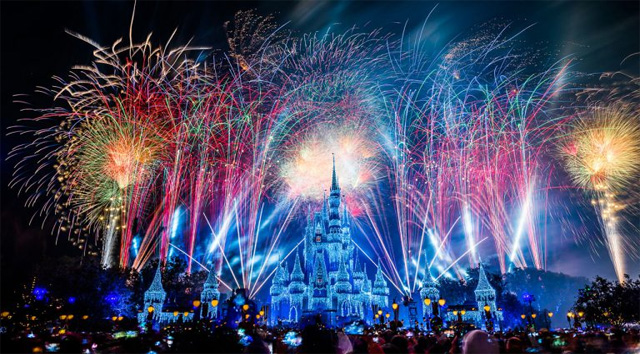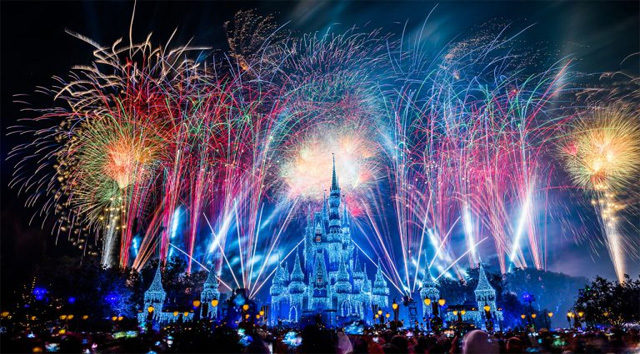 Celebrate New Year's Eve with Disney from wherever you are!
Disney has been live-streaming several shows and attractions via the Disney Parks Blog in 2019. We have seen it all from shows, castle lightings, and Christmas fireworks to the openings of Rise of the Resistance at Hollywood Studios and Riviera Resort.
In keeping with this tradition of giving everyone the chance to experience ceremonies and shows from home, Disney will be live-streaming their New Year's Eve fireworks show at Magic Kingdom, called "Fantasy in the Sky."
Head over to the Disney Parks Blog site on December 31, 2019 at 11:45 p.m. EST to watch live.
They will be starting a few minutes early to show viewers some highlights of all the things to come to Disney parks in 2020. It will be hard to top 2019 with the opening of Galaxy's Edge and a new resort, but I am sure they have lots of things in store for us!
Now, I have never been to Disney World on New Year's Eve, but I am sure this show is absolutely spectacular and not to be missed! Many guests travel from all over the last week of December for Christmas and New Year's Eve, and Disney knows how to celebrate the holidays right.
Fellow writer, Marisol, visited Magic Kingdom last New Year's Eve, and she wrote about her experience to help you know what to expect attending on one of the busiest days of the year.
If you want to visit Disney World for New Year's Eve, there are plenty of activities for you to do to ring in the new year.
Animal Kingdom will be offering exclusive pin trading for guests, and park hours were also extended recently to accommodate the crowds.
We have previously compiled a list of the many resorts and restaurants that are hosting special events for New Year's Eve. One of our writers, Rebecca, attended the Pixar Party at the Contemporary last year and wrote about her experience.
The Contemporary Resort will also be hosting an Aladdin-themed party on the eve of New Year's Eve specifically for DVC members.
Are you visiting Disney World during New Year's Eve? What are your plans?
-Monica S.