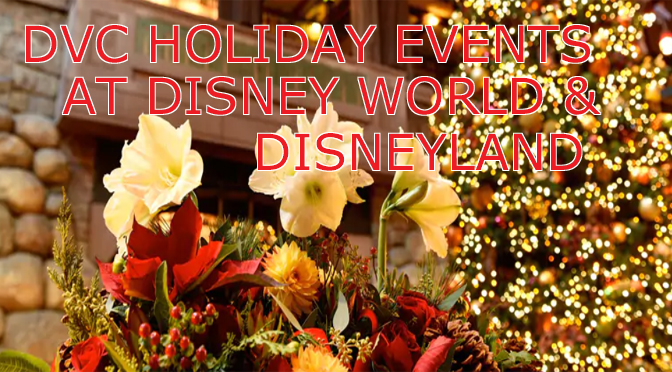 There are plenty of perks to being a Disney Vacation Club member, from the deluxe accommodations at many resorts to discounts on special events. DVC members even get to participate in exclusive holiday events this Christmas season!
Next year is the 25th anniversary of "A Goofy Movie," and Disney is getting a jump start on the festivities with A Very Goofy Holiday Dinner taking place at the Contemporary Resort's Fantasia Ballroom. Enjoy holiday dishes, interact with fun characters, listen to holiday carolers, and more on Christmas Eve. The event runs from 3 to 5 pm on December 24, 2019. Reservations are required and open for booking today! Pricing, menus, and more can be found in pdf form HERE. Plus I've included the image below.
[the_ad id='41484′]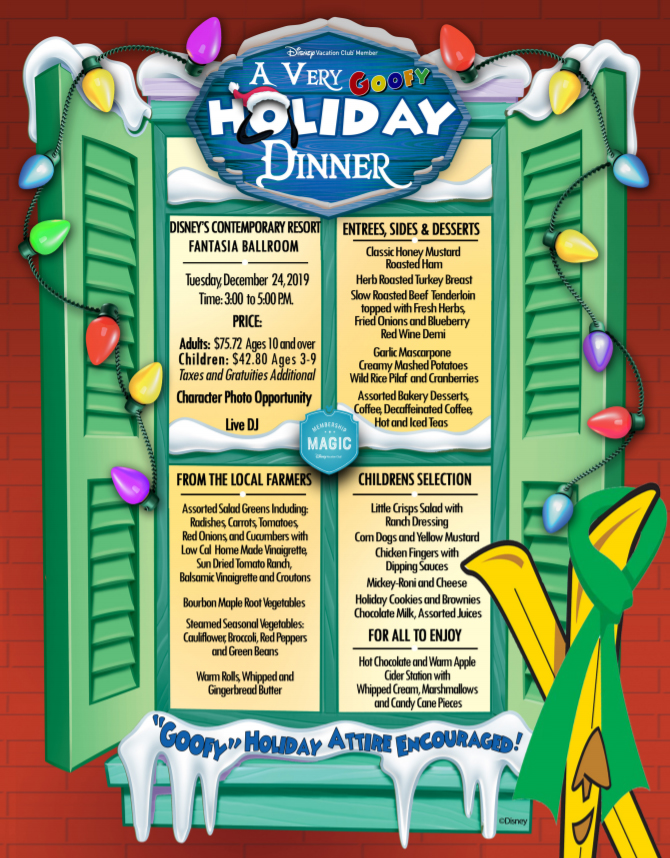 Speaking of getting a jump start on the new year, an Aladdin-themed New Year's Eve party will also take place at the Contemporary Resort. This event will take place on December 30, 2019 from 10 pm to midnight in the Fantasia Lobby and Porte Cohere. Members will enjoy light refreshments, sweet treats, carnival games, meeting Disney characters, and watching the Magic Kingdom fireworks! Reservations for this event are also required and open for booking beginning today. Prices, menu, and more can be found HERE or down below.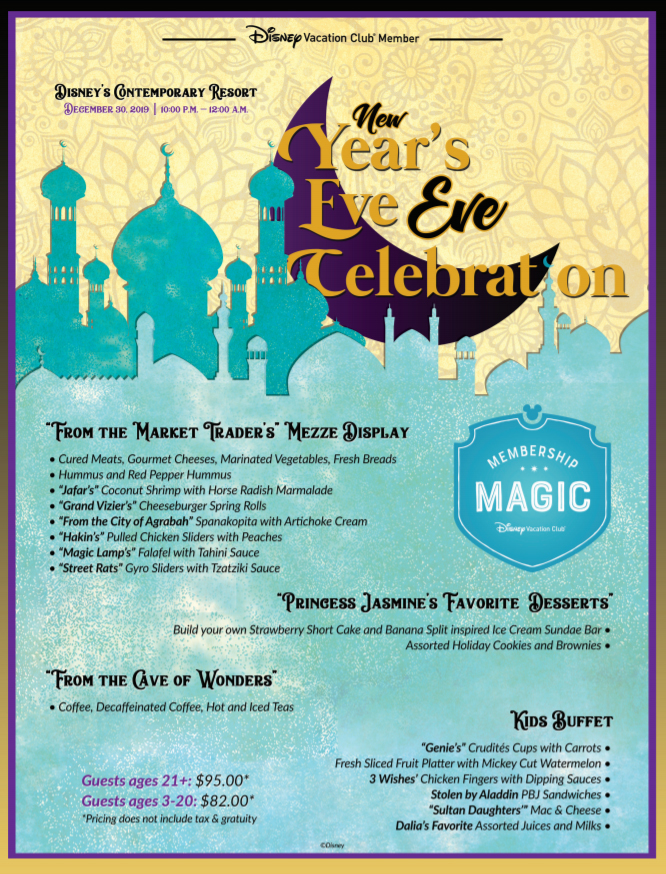 At Disneyland Resort in California, DVC members can be taken back to the 1940s with a special themed holiday dinner from 4-6 pm at Disney's Grand Californian Hotel & Spa's Grand Sequoia Ballroom. On Christmas Eve, you can enjoy a live band, swing dancers, holiday crafts, characters, and a holiday feast! As with the other events, reservations are required and open now! Check out the menu and pricing HERE or below.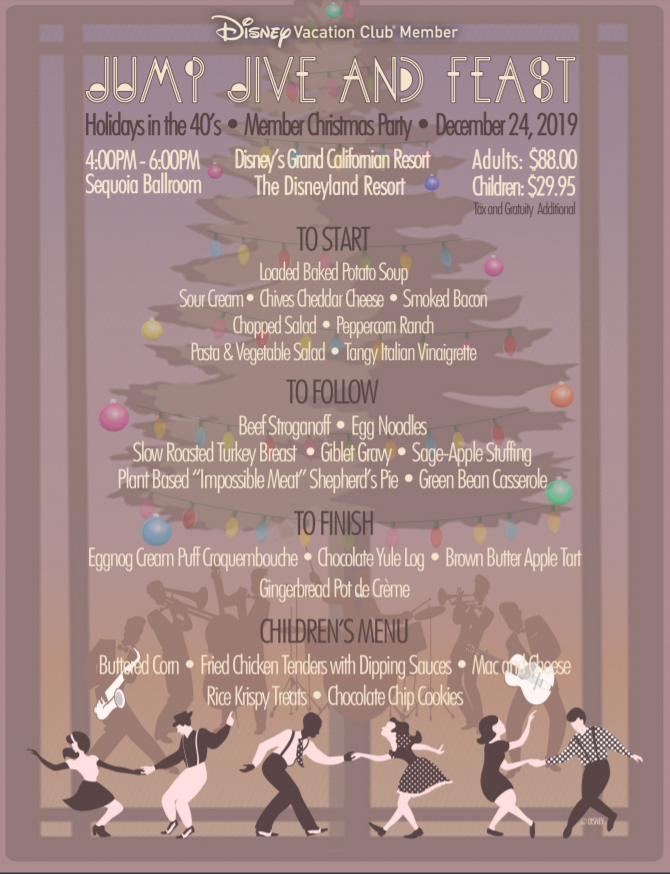 Also as a friendly reminder, DVC members can get a discount on select Mickey's Very Merry Christmas Party tickets and enter the parks at 2:00 pm…two hours earlier than other guests! DVC perks are awesome!
Are you a DVC member? We would love to hear if you are attending any of these holiday events!
-Monica S.