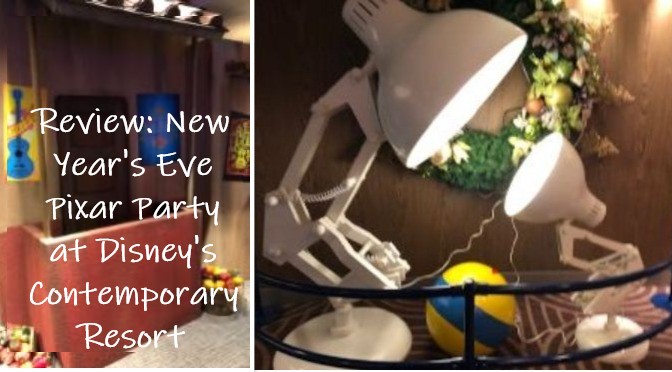 This year, there are more New Years Eve parties and dinners at Disney World than ever before! One event that is returning from last year is the Pixar Party at Disney's Contemporary Resort.
This event is taking place on both December 30 and 31 this year. At the time of writing this article, the December 31 party is sold out. Last year I was able to get tickets closer to the date of the party.
Last year, the Pixar Party took place in two of the ballrooms on the second floor of the Contemporary Resort. There were activities out in the hallway as well, one of which was multiple balloon artists.
The quality of "Pixar balloon animals" varied quite a bit between artists. So, if you attend, ask a guest with a cool balloon which artist they went to! I saw Mike Wazowskis, Squirts, etc. It was really fun to see everyone dolled up in their Pixar best!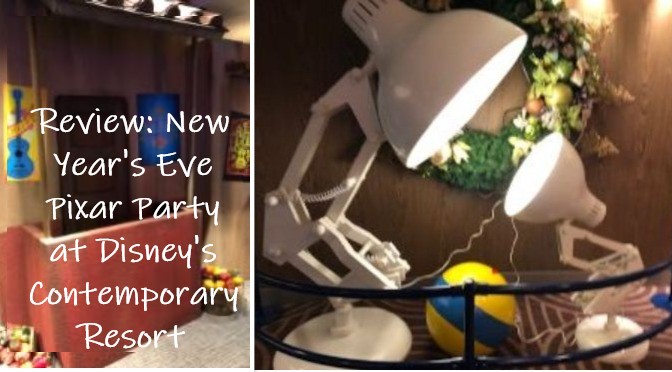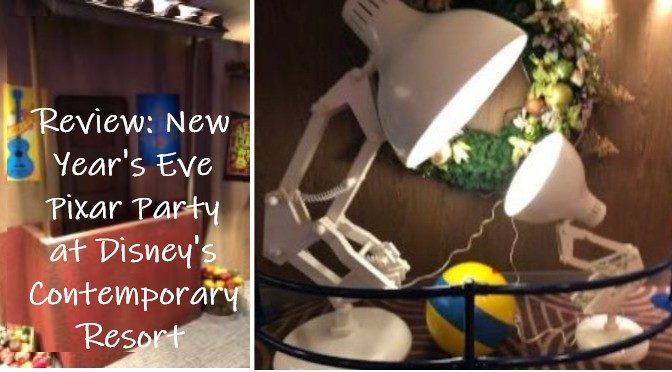 Just a few of the cool displays that were out to take photos with for all you Instagrammers out there!
The main draws for us were the Pixar theme and the opportunity to have a reserved place to watch the famed New Year's Eve Magic Kingdom fireworks from outside the park.
As you might expect, everything that could be Pixar was Pixar! There were numerous "sets" to take pictures with and every table section had different centerpieces. One of my favorite touches was the memory orb buffet tables from Inside Out. I also adored the Remy in the Chef's hat on the table centerpieces in that section.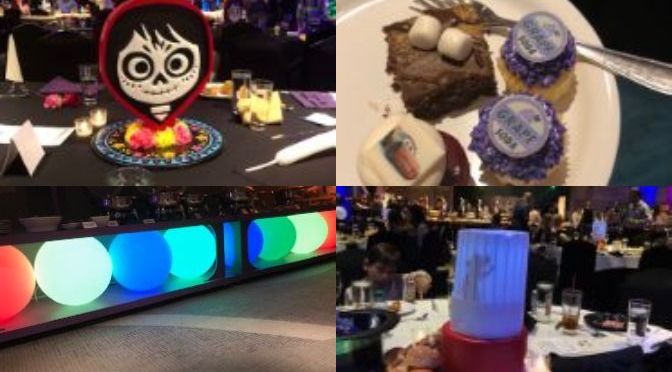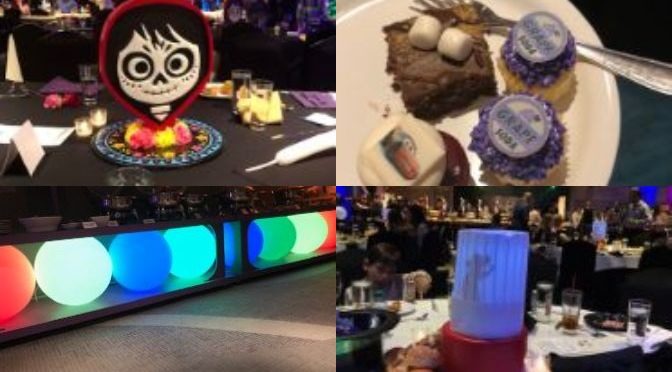 The character greetings did not disappoint, and there were even some that are tough to meet in the parks or are rare characters like Bullseye. We didn't do all of them, for instance skipping Mike and Sulley because we knew they were going to be meeting together in the parks soon. This year you can meet Dug and Russel together as well as Buzz and Woody, Jessie and Bullseye, Mr. Incredible and Elastigirl, and Joy and Sadness.
The event offered dinner and dessert as well as alcoholic beverages and champagne at midnight. The dinner was not any good. It was the type of dinner where I wished I had eaten before I came.
The fireworks viewing part was what bummed me out about this party. Not being a speaker of French, I didn't know what the "Porte Cochere" was, but it turns out that meant a covered area in the parking lot.
For the fireworks viewing section of the party, any random person could have had the same view for no charge. So, do not select this experience if the main draws for you are food or fireworks shows.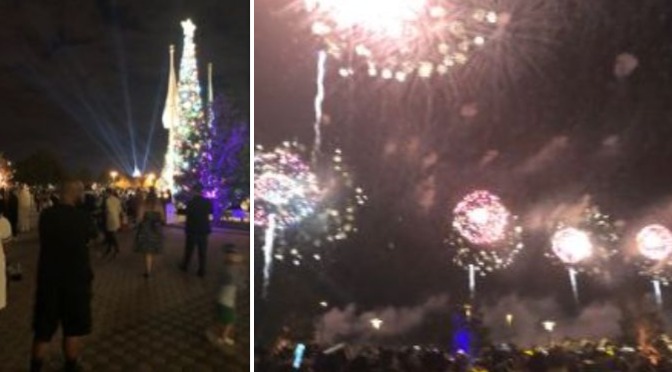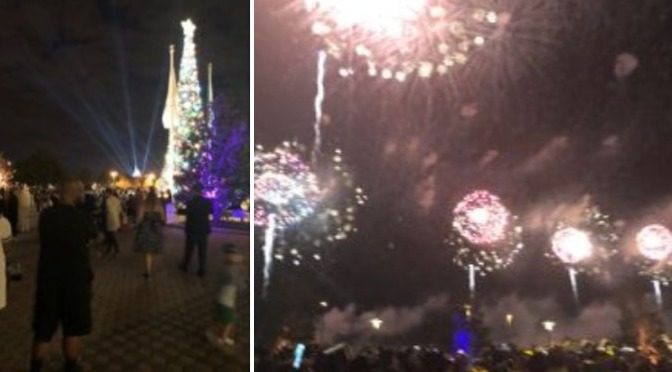 Finally, the transportation offered back to the hotel was insanely busy, and it took a very long time (over one hour) to return to our room at All Star Movies. It was also very rowdy and loud.
Next time, I would skip this transportation and opt for a Lyft or a Minnie Van home. I usually balk at the cost of a Minnie Van, but if you're spending $200 a pop to go to a party, what's another $60 for a more comfortable ride home?
If I were to do a special New Years event again I'd likely select the Countdown to Midnight (also at the Contemporary). The ice sculpture of Cinderella Castle was stunning when we walked past and I hear the food is great!
Will you be at Disney this New Year's Eve? Do you love Pixar enough to book this experience?
-Rebecca W Davis