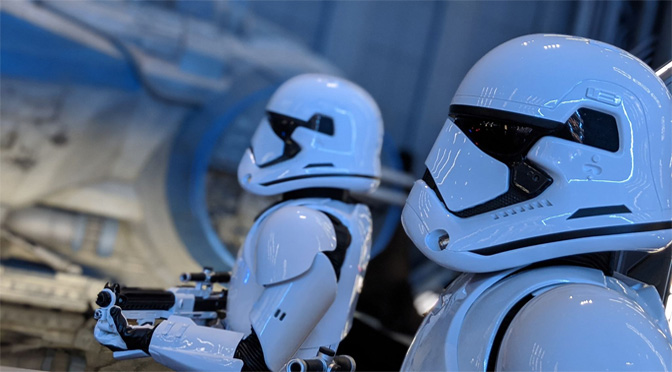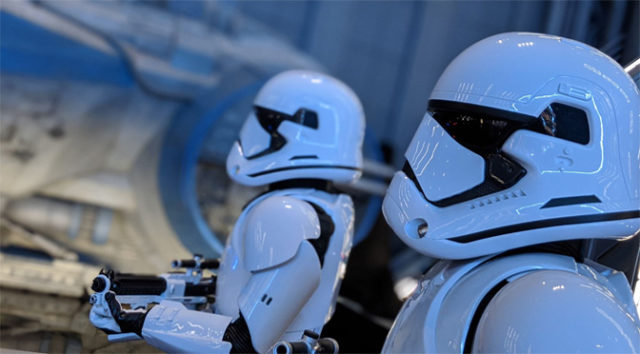 LATEST VIDEOS
Subscribe to my Youtube!
Just Mousing Around July 3
LIVE - Just Mousing Around
Just Mousing Around - LIVE
ICYMI: Disney has been making some changes to the opening procedures to Rise of the Resistance at Disney's Hollywood Studios.
Over the course of the last few weeks, Disney has been letting guests in earlier than expected, allowing them to join a boarding group for Rise of the Resistance and tour the rest of the park while they wait their turn to be called back to Galaxy's Edge.
They have closed the gap between when they let guests in and when they open the park, moving from 9 am openings to 7 am openings on many mornings.
Check Character Locator and Kenny's Crowd Calendar to get the most up-to-date and recent park hours. They have seriously changed so much in the last two weeks!
Earlier this morning, we reported that guests would be held at Hollywood Blvd and they would not be able to ride attractions until the park officially opens as its advertised hours.
With the park opening at 7 am this morning, guests were let into the park at 6:30 am but were held until 7 am. At 7 am they were allowed to get into their My Disney Experience apps and join a boarding group.
We were not sure how long this practice would last, whether it would be through the end of Christmas or through the next several months.
While Disney has not answered that question for us, they have confirmed that these virtual queue procedures will be in effect for the foreseeable future.
They said:
"Virtual queue will be available at the published park opening time. We may welcome guests onto Hollywood Boulevard prior to opening the rest of the park, and limited nearby locations will be open for your convenience. This includes Trolley Car Café where you can pick up a beverage for your own personal "jump to lightspeed," and if you need to grab a few galactic gifts, Keystone Clothiers will be available.
At the park's published opening time, the virtual queue for Star Wars: Rise of the Resistance opens along with offerings throughout the rest of Disney's Hollywood Studios. Guests must be in Disney's Hollywood Studios to access virtual queue in the My Disney Experience app."
They also confirmed that backup boarding groups would remain in conjunction with this new policy.
"Due to the incredible popularity of Star Wars: Rise of the Resistance, we will continue to distribute backup boarding groups after the initial planned groups have been filled. Backup boarding groups will only be called if all of the initial planned boarding groups have been called back and there is capacity for more riders that evening. If we are able to accommodate boarding groups that evening, guests will be notified through the My Disney Experience app by a push notification (if enabled)."
It is still advised to get to the park early. There have been reports that many people standing right next to each other are getting completely opposite boarding groups, but arriving early puts you at the front of the line for popular attractions like Slinky Dog Dash.
They advise any guests with questions about the virtual queue or needing assistance with it should speak to any of the Cast Members available throughout Hollywood Studios.
What do you think of this change? I'm sure things will continue to change while they work out the kinks. As always, we will keep you updated!
-Monica S.
Are you planning a vacation? Reach out to our trusted travel agency sponsor Authorized Disney Vacation Planner
Mouse Class Travel
!