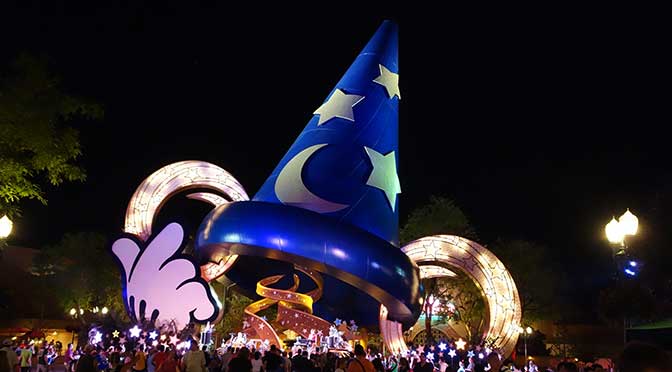 Excerpt of Article from Matt Roseboom of Attractions Magazine
A newly released version of a Walt Disney World brochure features a map of all of their theme parks. But there's something missing from Disney's Hollywood Studios map – something big. The giant Sorcerer's Hat, which has served as the park's icon since it was added in 2001, is missing.
The brochure entitled "Disney 4 Parks of Fun", is available at many hotels, rest stops and other brochure racks around Florida. It has been distributed for many years, but only this newest version shows the map without the hat. We reached out to Disney officials for a comment and were told, "We have nothing to announce at this time."
Many Disney fans have only known the park with the Sorcerer's Hat at the end of Hollywood Boulevard, but many longtime fans haven't been happy with its placement, and want the former view of the Chinese Theater facade (The Great Movie Ride) at the end of the street to return. Rumors say the Sorcerer's Hat was added because when the real Chinese Theater in Hollywood changed hands, the new owners wanted a cut of any photos Disney sold to guests with the theater in the background.