New Little Mermaid merch has arrived! We have the details for you.
The Little Mermaid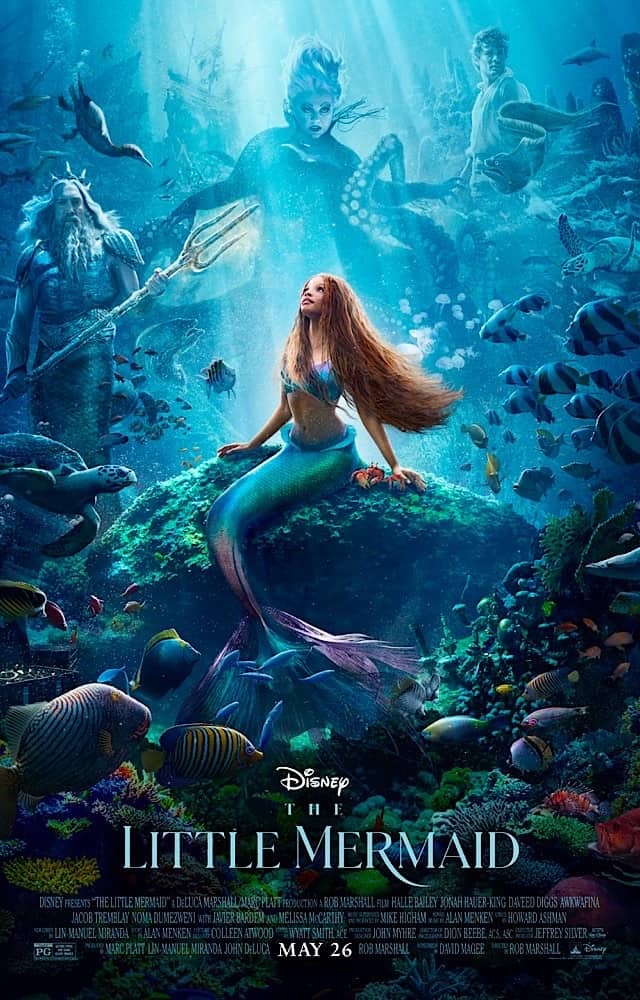 The release date for Disney's new live-action re-boot of The Little Mermaid. The Little Mermaid will come to theatres on May 26, 2023.
Several noteworthy actors will bring the movie to life including Halle Bailey as Ariel and Melissa McCarthy as Ursula. You can see some sneak peeks of the cast in action in the trailer here.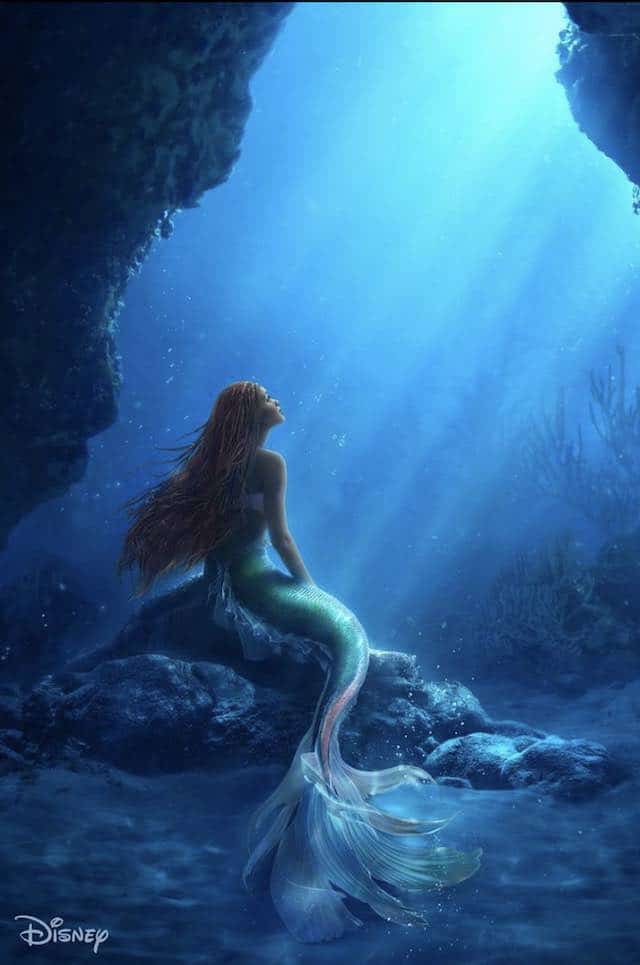 As is the case with all live-action reboots, The Little Mermaid reboot will diverge from the animated version of the story. The internet has been abuzz with changes surrounding Prince Eric's characterization, which you can read about here, and controversial changes to familiar lyrics to songs featured in the 1989 animated classic which you can read about here.
However, some things never change. And one of those things is that when a theatrical release draws near, a merch release is sure to become part of your world.
New Little Mermaid Merch
If you want whosits and whatsits galore, you have come to the right place! Disney has launched a new Little Mermaid collection.
You can start by completing your collection of mugs and tumblers (as if a mug collection could ever be complete). The mug features Little Mermaid graphic art as well as the phrase "My Voice is my Treasure."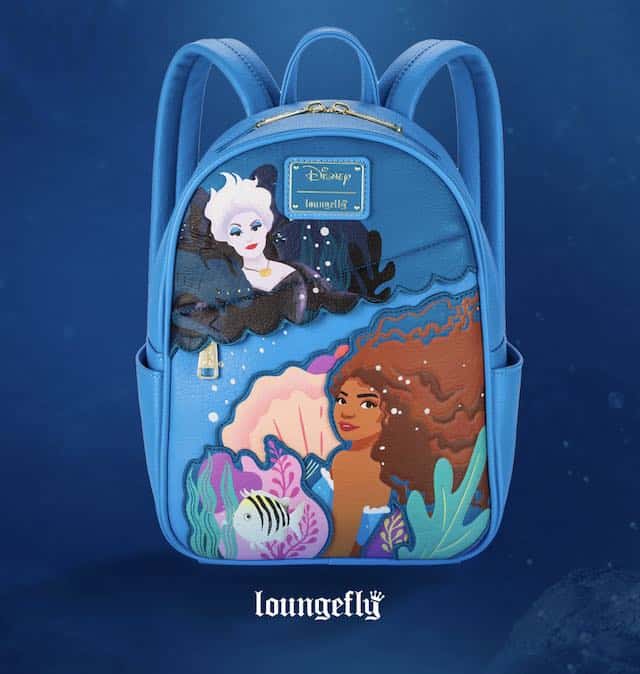 If you want something to tote your gadgets and gismos in, Loungefly has you covered. The designer collaborated with Disney to bring you a mini backpack featuring Ariel and Ursula!
If a backpack isn't your style, perhaps you would prefer a belt bag! Disney has a new under-the-sea-themed bag for you, perfect for storing your treasures while you tour the theme parks.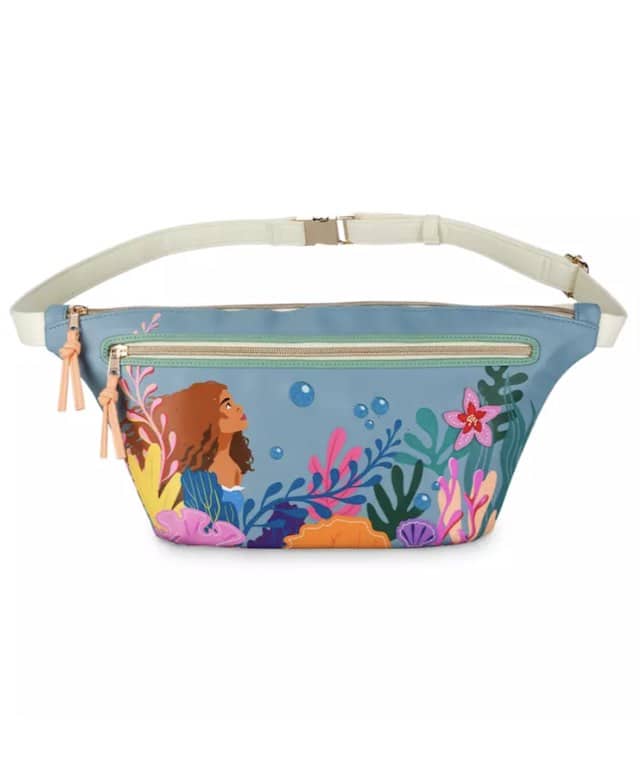 If you want to ditch the bag altogether while you are in the parks, no worries! You can swap it for a MagicBand.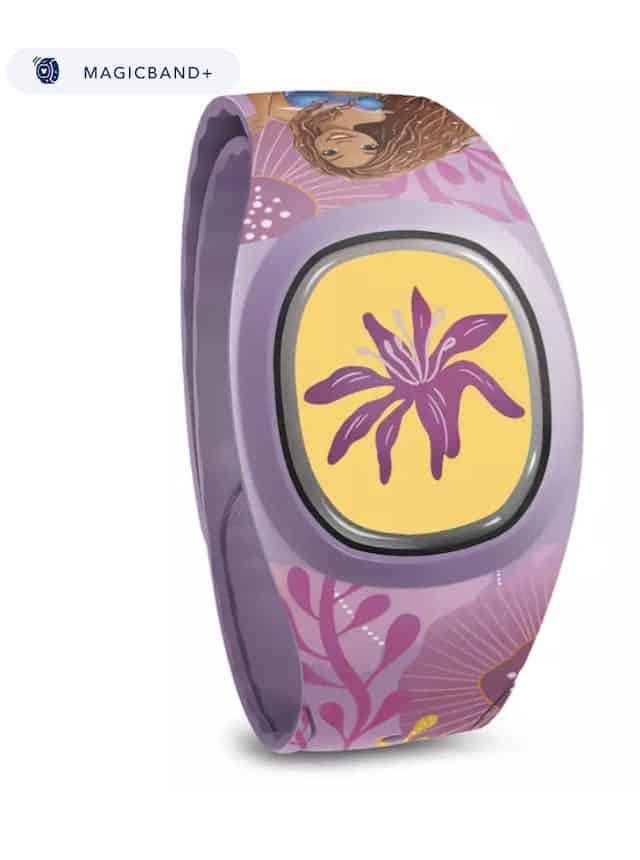 And, now you can purchase a new MagicBand+ featuring details from the Little Mermaid. One side has Ariel, and the other has some under-sea graphics. The puck depicts a flower.
Apparel
Disney has created plenty of clothes for people who want to display their fandom in outfit form. For example, you can grab a button-up with an all-over print featuring details from The Little Mermaid.
If it gets a little chilly, throw on a denim jacket. It features Little Mermaid graphics and is emblazoned with the phrase "ready to stand."
Finally, you know that if there is one thing Disney is going to do, it's put some IP on a Spirit Jersey. The latest Little Mermaid spirit jersey is a purple tie-dye color and features a mermaid silhouette on the front check pocket. The back is decorated with Little Mermaid Graphics and the phrase "Part of Your World"
Finally, what outfit is complete without a set of ears? Now you can wear a new pair that matches the merch line. Or, you can pair them with something else.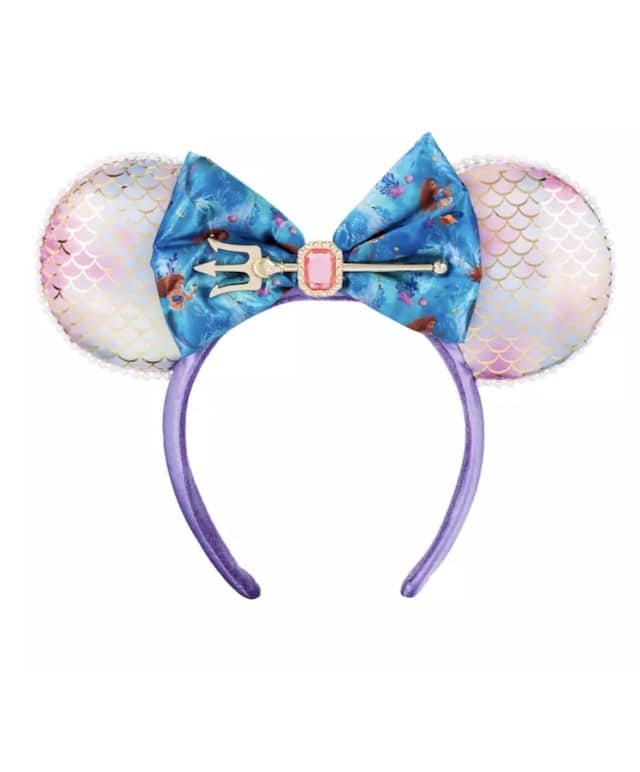 These ears feature shiny mermaid-scale fabric. The bow is an allover Airiel print. Finally, it is embellished with a jewel and a trident!
Toys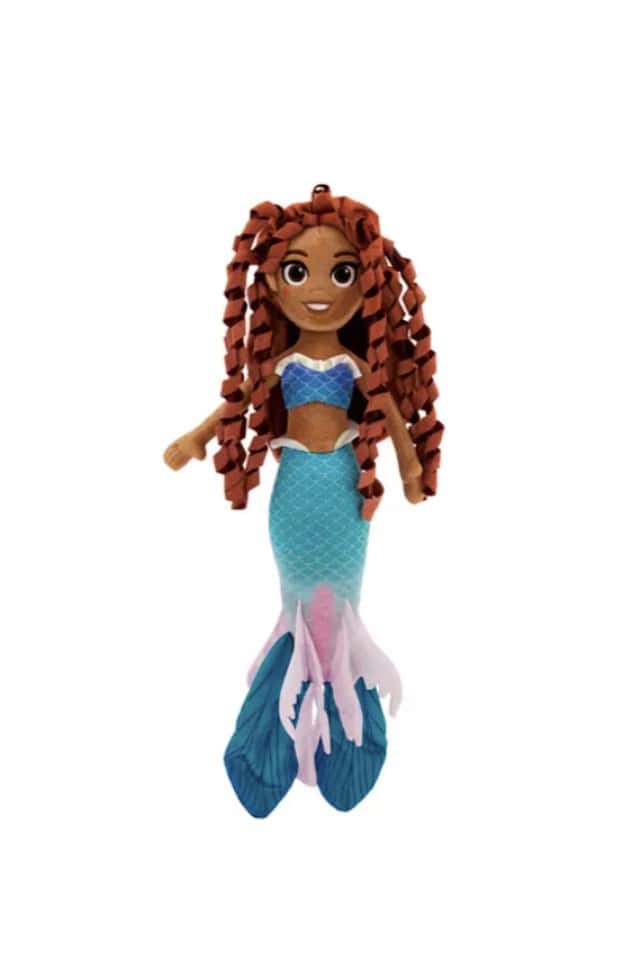 Children love recreating the stories they see and hear through play. Now there are new toys and costumes to help them do just that.
First up is a Little Mermaid plush. She is 9" tall and made of all soft materials.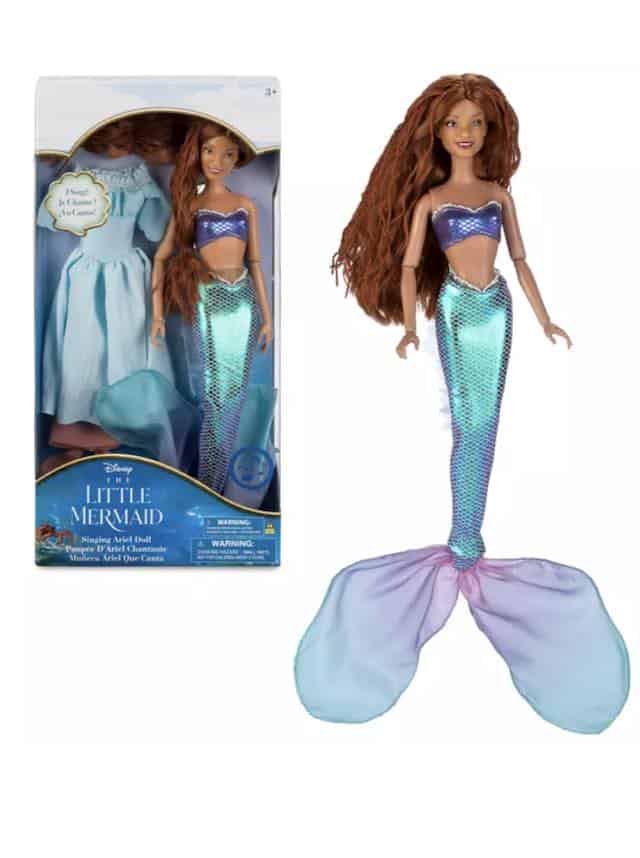 Fans can also bring home an Ariel doll! She is comparable in size to the Disney ILY 4EVER collection or a Barbie doll.
While she starts off as a mermaid, her tail is removable so that she can transform into a human. Of course, she comes with her blue dress to wear while she is on land.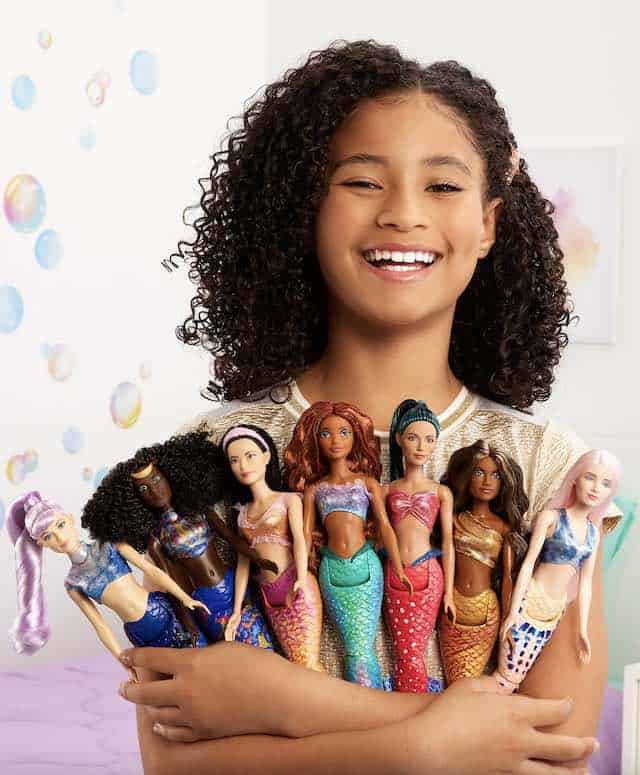 And, if one mermaid is not enough, you can have 7. Disney has created an entire set featuring all of the daughters of Triton. This set comes with Ariel and all of her sisters.
Think of all the adventures a child could have with not one, but an entire school of mermaids. Unlike the other Ariel doll, these all have permanent tails, so they are best suited for mermaid-specific adventures.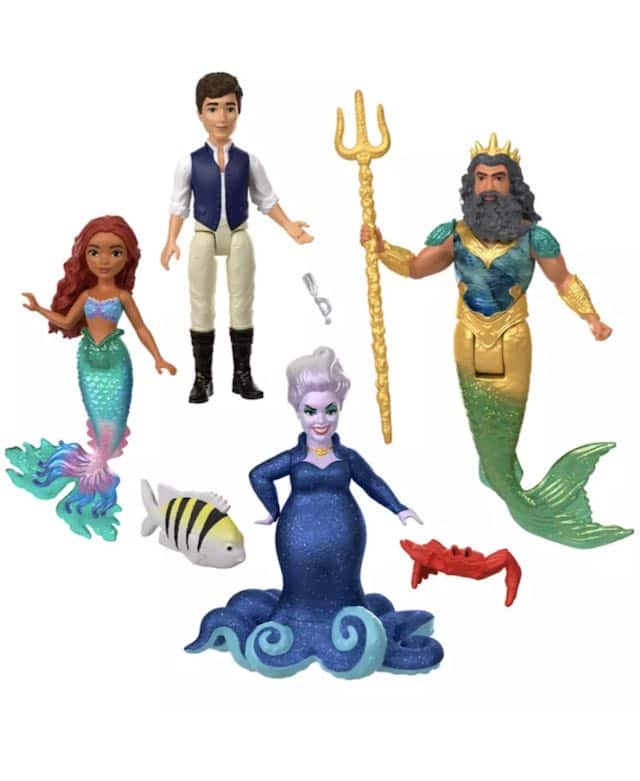 Disney has really covered all possible toy bases. You can also purchase an Ariel's Adventure Stories playset.
This set features Ariel as a mermaid, Eric, King Triton, Ursula the Sea Witch, Flounder, and Sebastian as well as a dinglehopper and a trident. These toys are smaller in scale, measuring up to 12" tall.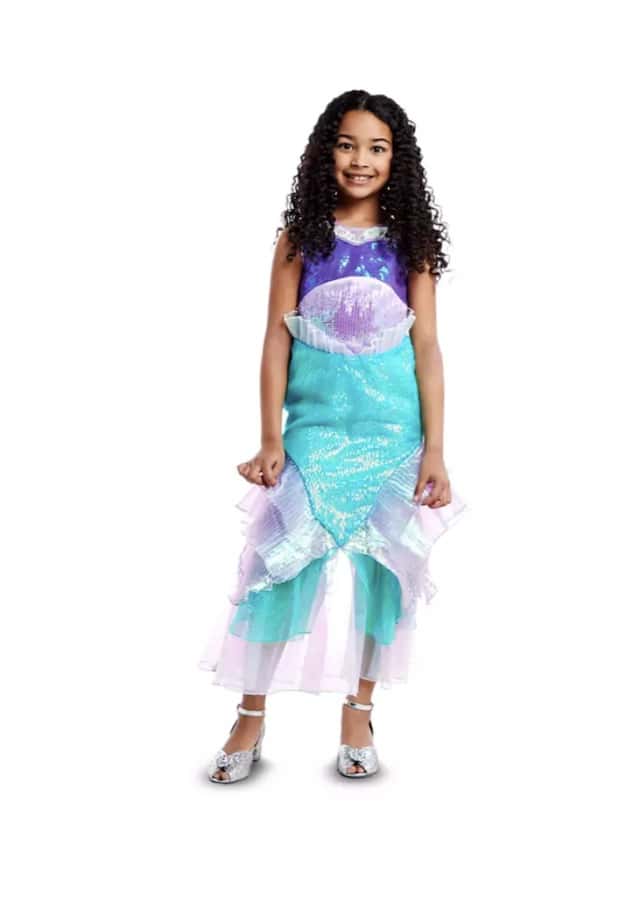 And, what collection would be complete without dress-up clothes? If your child dreams of being a mermaid, you can buy her an Ariel Costume.
This particular costume is Ariel as a mermaid. Of course, you can also purchase an accessory set to go with the costume.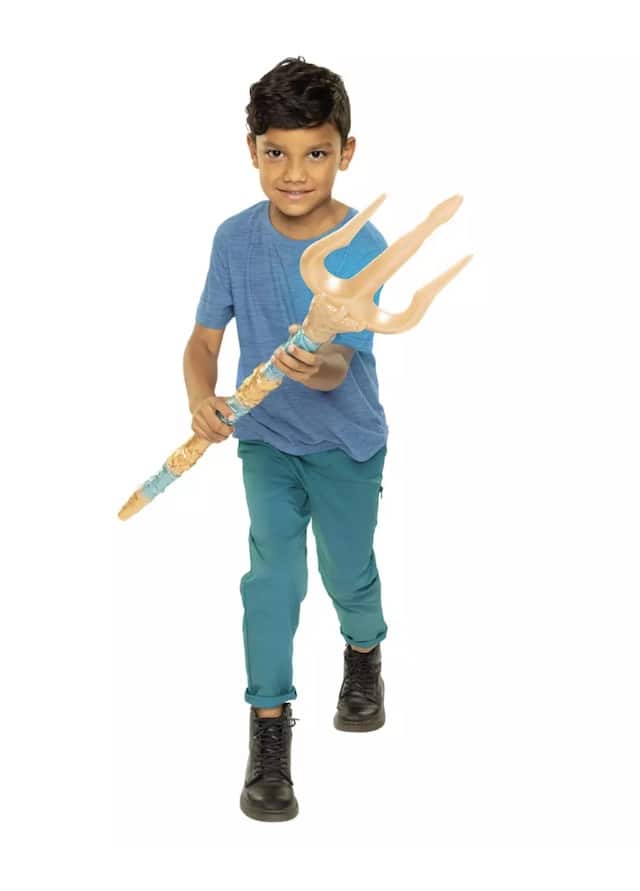 And, finally, why be a regular old mermaid when you could be the Sea King himself? Now, you can purchase your very own trident to ward off villains.
Where to Find Things for Your Collection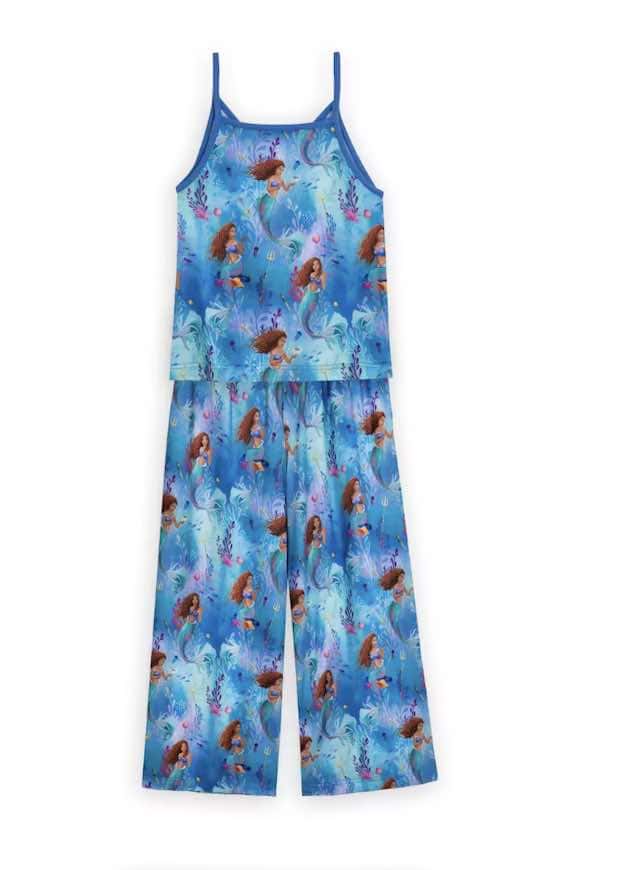 All of this merchandise and MORE is currently available on shopDisney while supplies last. You will also be able to find select products at various locations around the theme parks and at Disney retailers.
Do you know someone who will want to add this merch to their collection? Be sure to pass this preview along. What do you think of the merch line? Which pieces will you be bringing home? Let us know in the comments.