Things got serious yesterday in Disney World, but are the ingredients there for a repeat today?
Weather Outlook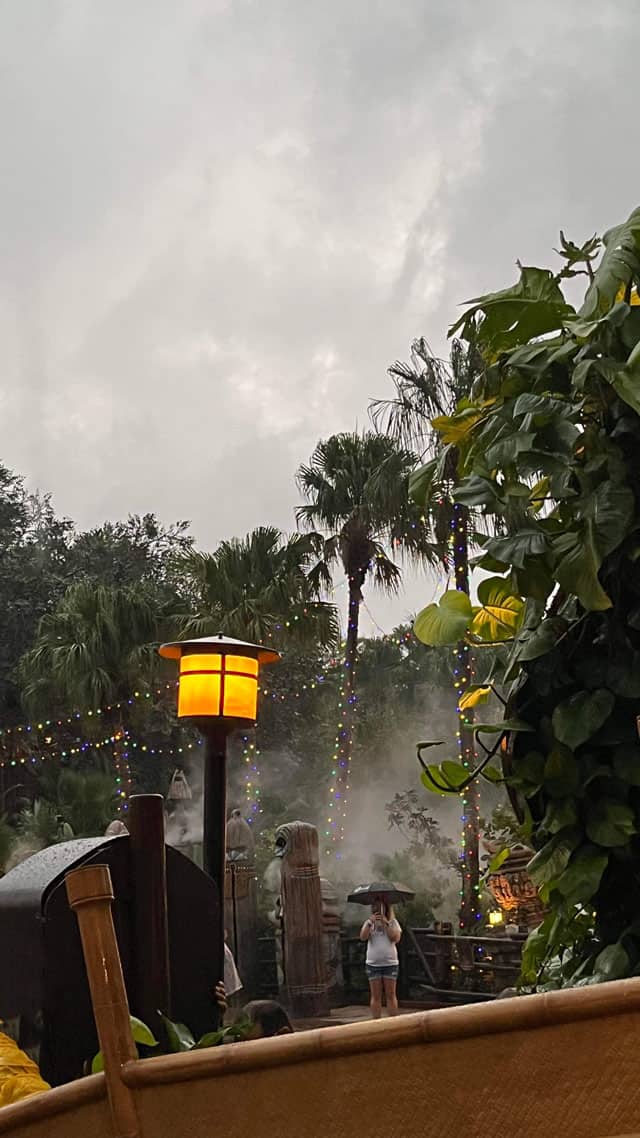 We saw quite the storm move through Central Florida yesterday, prompting severe weather warnings for wind and hail. The warnings turned out to be valid as we had several reports of hail in Disney World. Most of the reports were concentrated in Animal Kingdom and Hollywood Studios.
Most of the storm reports were for pea-sized hail and the warnings from the National Weather Service mentioned hail up to the size of golf balls were possible. You don't want to be outside in that.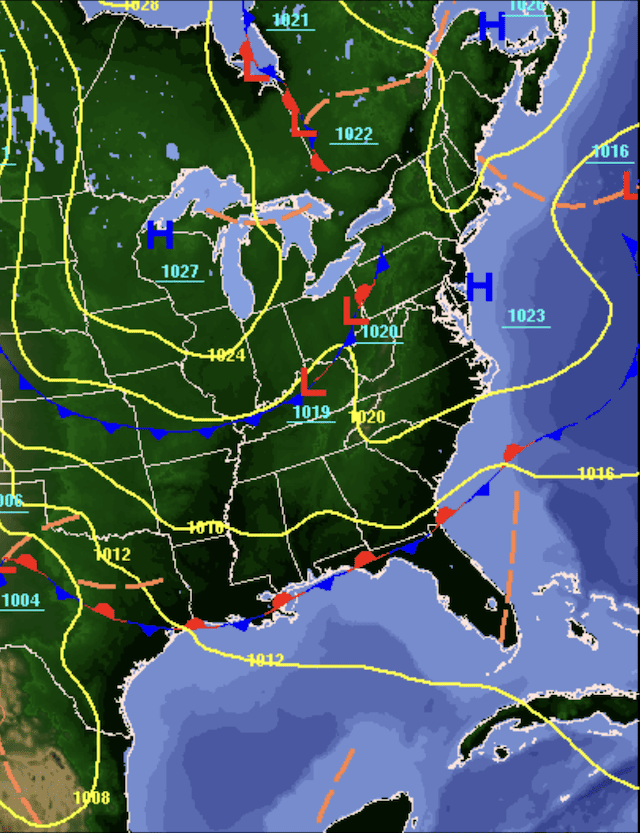 This is all due to a frontal boundary that continues to meander over northern Florida as shown on the image above. The front, combined with the flow off the Gulf of Mexico and a warm, moist airmass are providing the necessary ingredients for severe weather.
Repeat of Yesterday?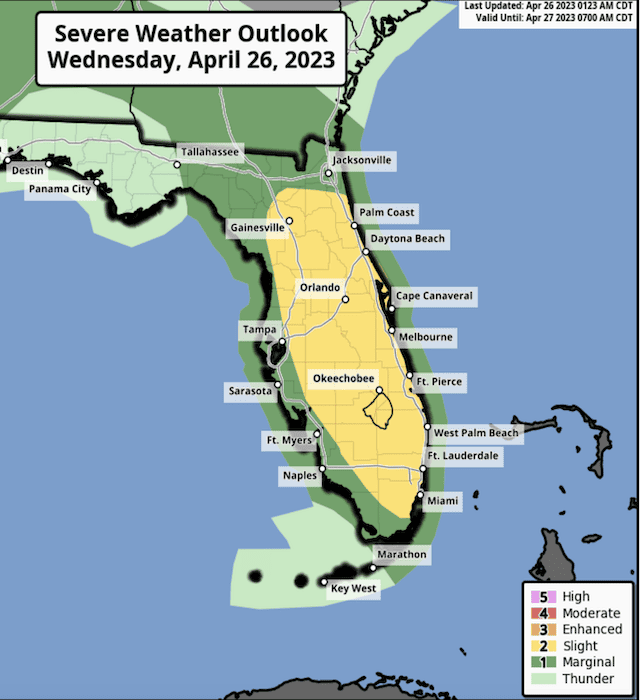 Unfortunately, the ingredients are there once again for severe weather across much of Florida today. You will want to make sure you are paying attention to the weather this afternoon and evening.
The day will start out tranquil enough with partly cloudy skies for the morning and early afternoon. High temperatures should top out around 85 degrees today. Things are expected to change as we head towards late afternoon.
As you can see on the image above, most of the state of Florida is covered in the Slight Risk for severe weather. Hail and strong winds will once again be the main threats. The best chance to see showers and thunderstorms is between 3:00PM and 7:00PM.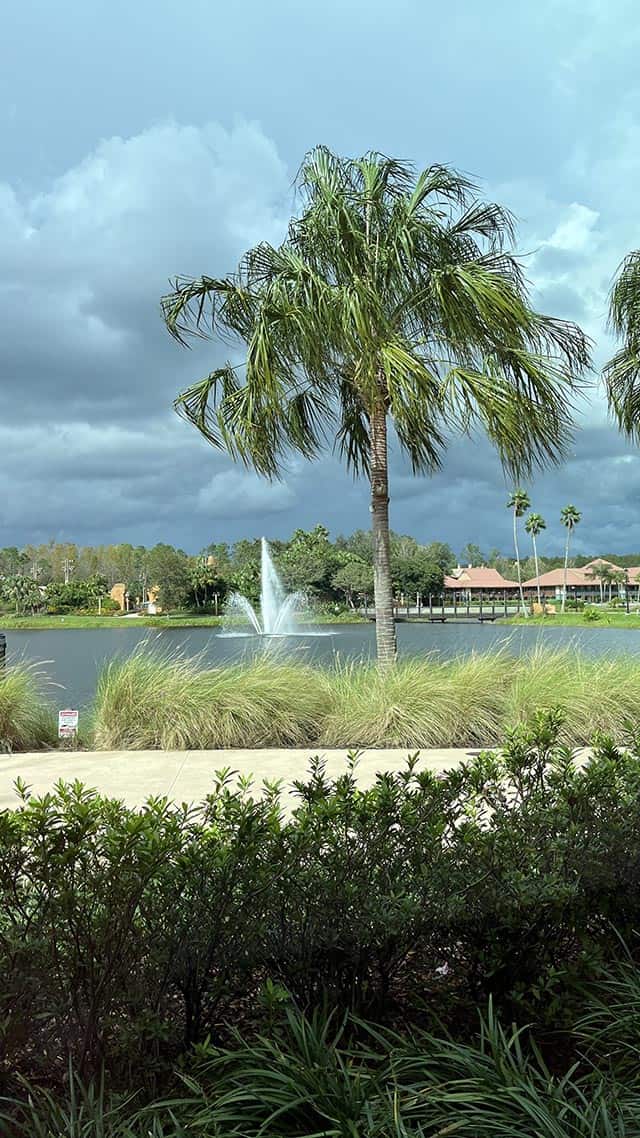 Even if some of the storms do not meet the severe criteria, remember that any thunderstorm can produce gusty winds, frequent lightning, and heavy downpours. Follow any warnings and cast member directions to take shelter.
Looking Ahead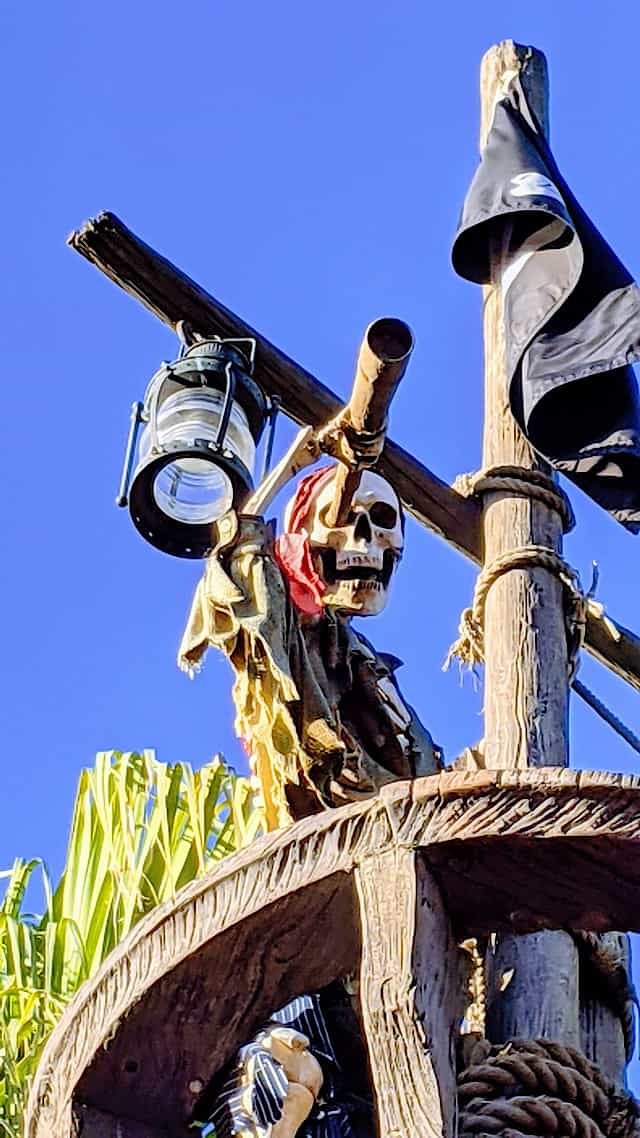 Unsettled weather remains in the forecast as we head to the weekend. Scattered showers and thunderstorms are possible Friday, Saturday, and Sunday.
As of now, the severe threat does not look as favorable this weekend as it does today. That is good news. High temperatures should be in the mid 80's each day.
Are you headed to Disney World today? Are you changing any plans? Let us know what conditions you are experiencing in the comments below!