Enjoy the best desserts with Disney magic included. Pull up a chair as we dive into this unforgettable dining experience.
Disney's Remy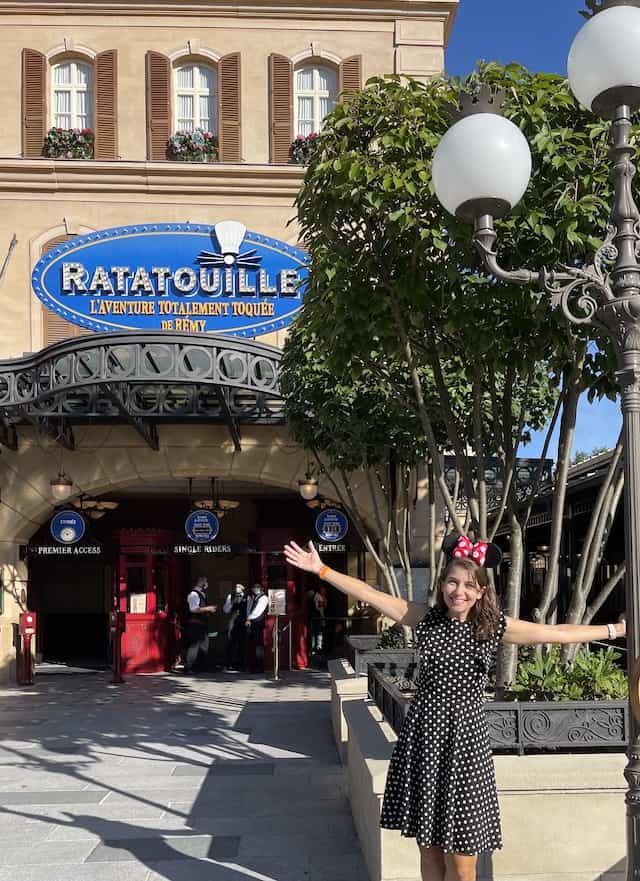 As many Disney fans know, Remy's Ratatouille Adventure first opened at Disneyland Paris on July 10, 2014. We were ecstatic to learn that we would be receiving this trackless ride attraction in our very own Walt Disney World.
In November of 2018, we first heard this announcement that Remy would be joining us in EPCOT. Due to park closures in 2020, the opening date for this attraction continued to be pushed back.
In honor of Walt Disney World's 50th Anniversary, the opening date for Remy's Ratatouille Adventure was set for October 1, 2021.
This leads to the question, which Remy attraction is better: Disneyland Paris or Walt Disney World? I (Donna) have had the pleasure to enjoy both attractions. I prefer the experience at Disneyland Paris because the Walt Disney World attraction is missing one BIG element. Find out more about this HERE.
Remy Dining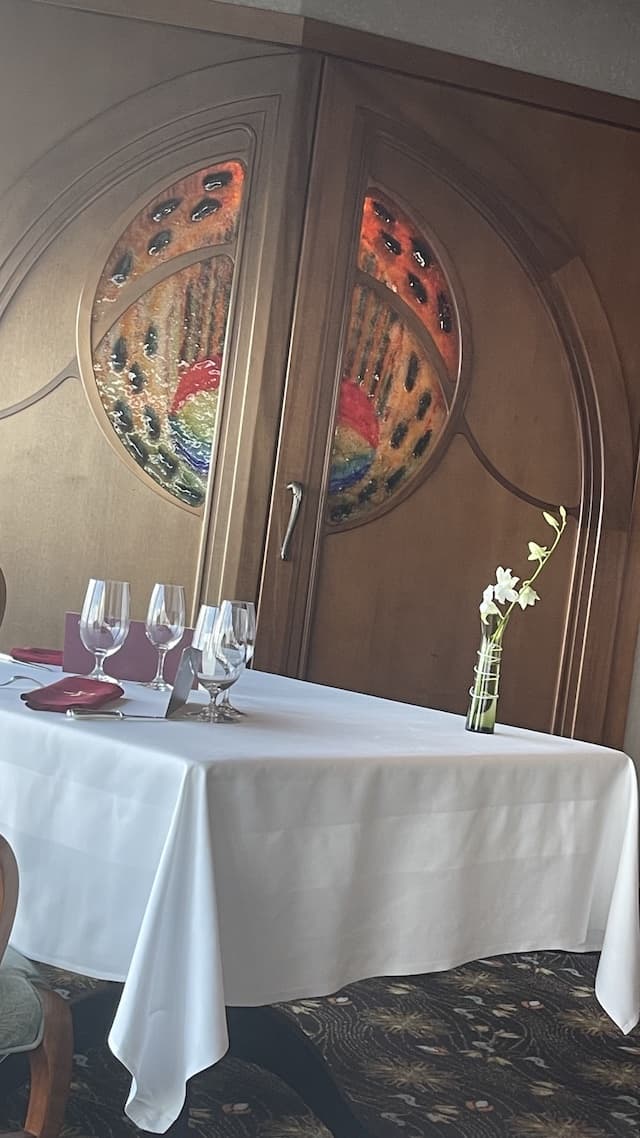 Guests aboard the Disney Cruise Line can add an additional experience to their cruise. All meals are included in the cost of your cruise with a few exceptions. On Disney Cruise Line ships, a few select dining locations are reserved for adults only.
These dining locations require advanced reservations and are offered at an additional cost. On the Disney Fantasy and the Disney Dream, adults can indulge in both Palo and Remy. There are a variety of dining times and offerings at both locations.
Disney Cruise Line describes Remy dining as "it is like being transported to an authentic fine-dining restaurant in the City of Lights. Reminiscent of the well-appointed dining rooms of Chef Arnaud's native Paris, Remy is softly lit and designed in a timeless art nouveau style featuring soft greens, rich reds, and gold tones."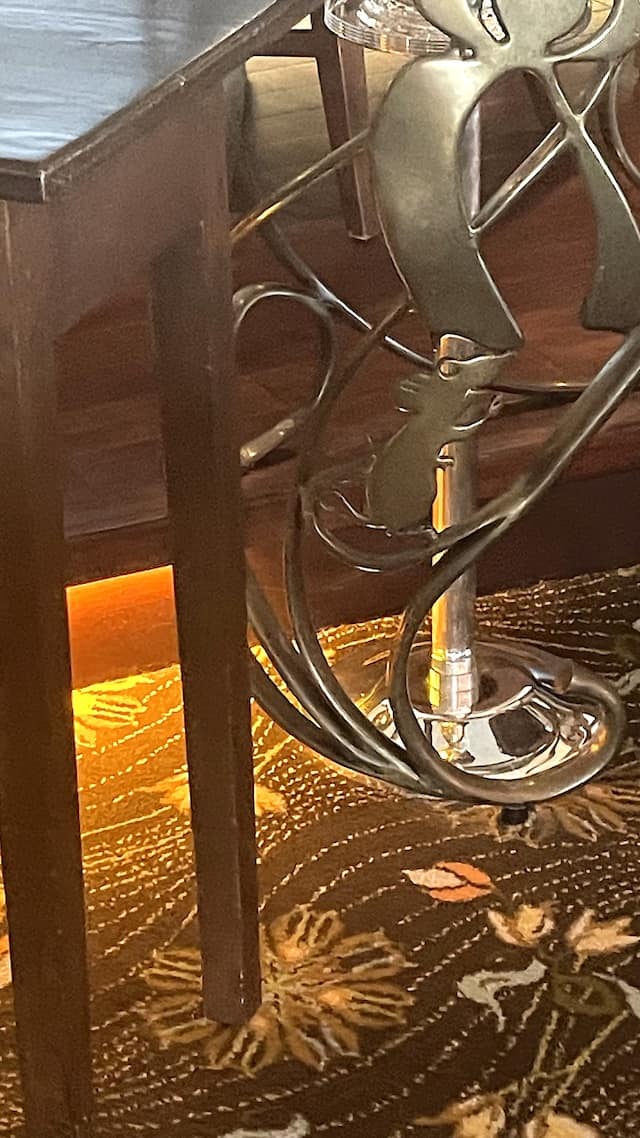 "Graceful, sinuous lines adorn the chairs, glass carvings, and wall etchings, as sweeping floral and leaf designs embellish the carpet and lighting. Adding to the sophisticated ambiance, tables are set with Frette linens, Riedel glassware, Christofle silverware, and china created exclusively for the restaurant."
"For an added dollop of Disney magic, Remy—the character from the hit Disney·Pixar film Ratatouille—appears in artful ways throughout the restaurant's design."
Remy Dining Options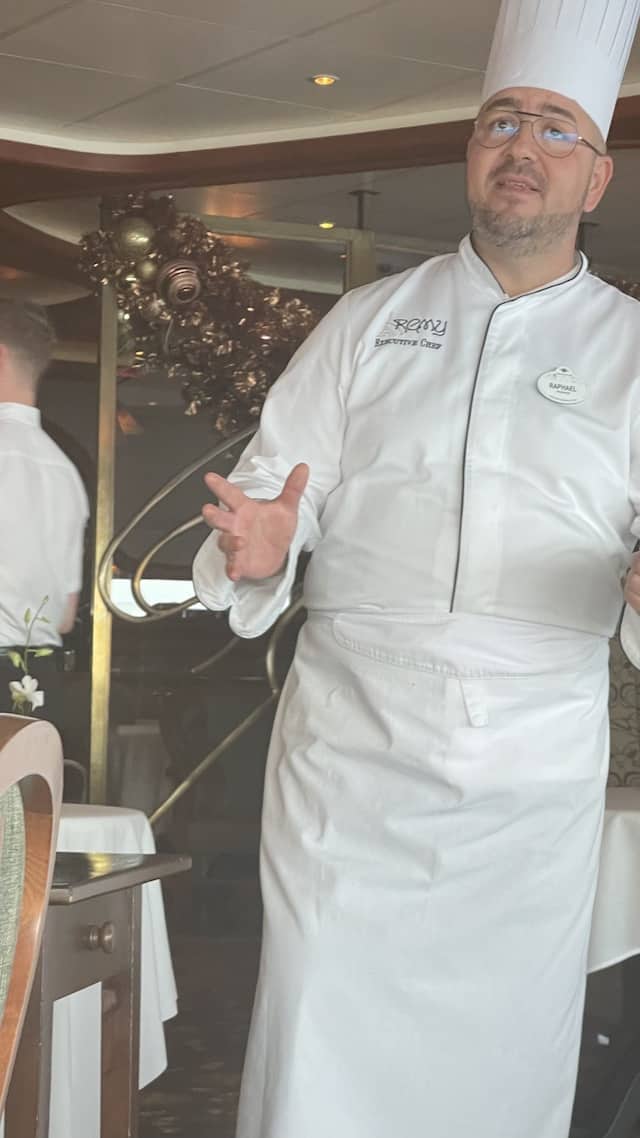 There are many dining options at Remy with varying price points. Dinner is offered as a prix fixe menu at $125. A Champagne Brunch is offered at $75 with an additional $30 to add the champagne pairing. Petites Assiettes de Remy includes a wine pairing with each course and is priced at $50 per person.
A Wine Pairing experience is offered at $105. Finally, the Remy Dessert Experience is offered at $60 per person with an additional $25 to add to the wine pairing. When we first thought of booking our Disney Fantasy cruise, we planned to enjoy the Remy Dessert Experience.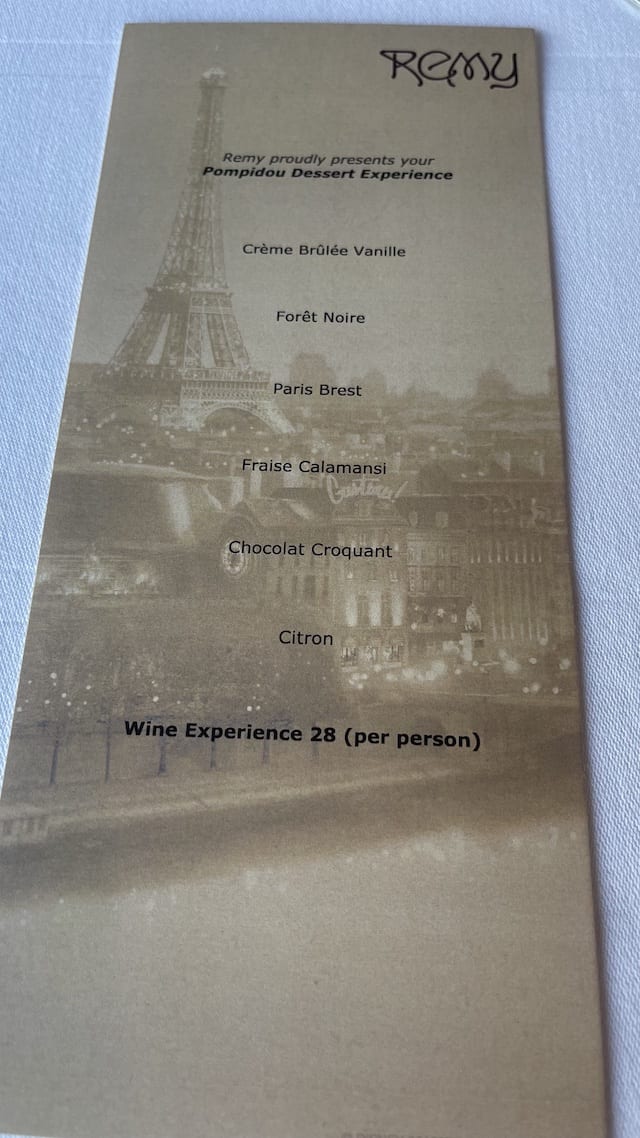 This Remy Dessert Experience was wonderful because we could sample many desserts. Before each tasting, Chef Raphael shared how the dessert was made and a history of the dessert. Plus, he also added a bit of Disney history to make the entire experience even more magical.
The Remy Dessert Experience is offered at $60 per person.
Creme Brûlée Vanille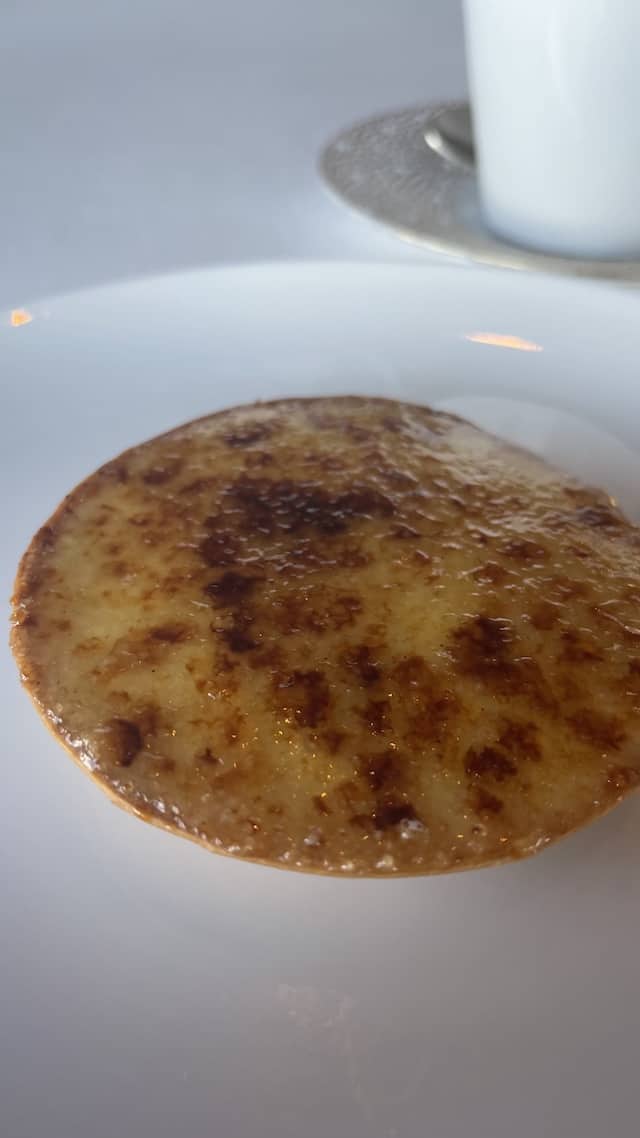 Our first dessert was quite a surprise. When we first saw Creme Brûlée, we expected a small dish with a thick custard and a caramelized crust. This dessert was the perfect appetizer. It was served without a dish and the base and top was all caramelized. Inside was a thin layer of rich, creamy custard.
I (Donna) love a few bites of Creme Brûlée but find it a bit rich. This was so light and delicious. We knew that even more great desserts would be coming.
Foret Noire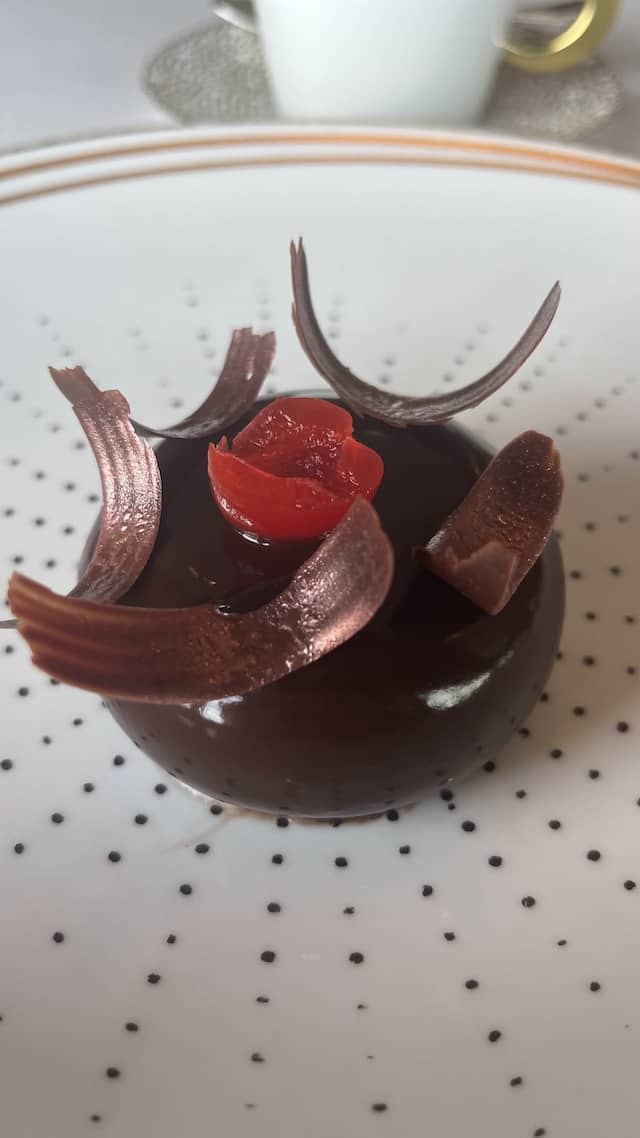 Next our taste buds journeyed to Germany. This is a modern twist on the traditional Black Forest Cake. This is the perfect size in order to enjoy multiple desserts during one sitting.
The sponge cake was light and rich with cherry flavoring. This sweetness partnered well with dark chocolate. The only complaint was that we wanted to finish every dessert, but we knew many more servings were still yet to come.
Paris-Brest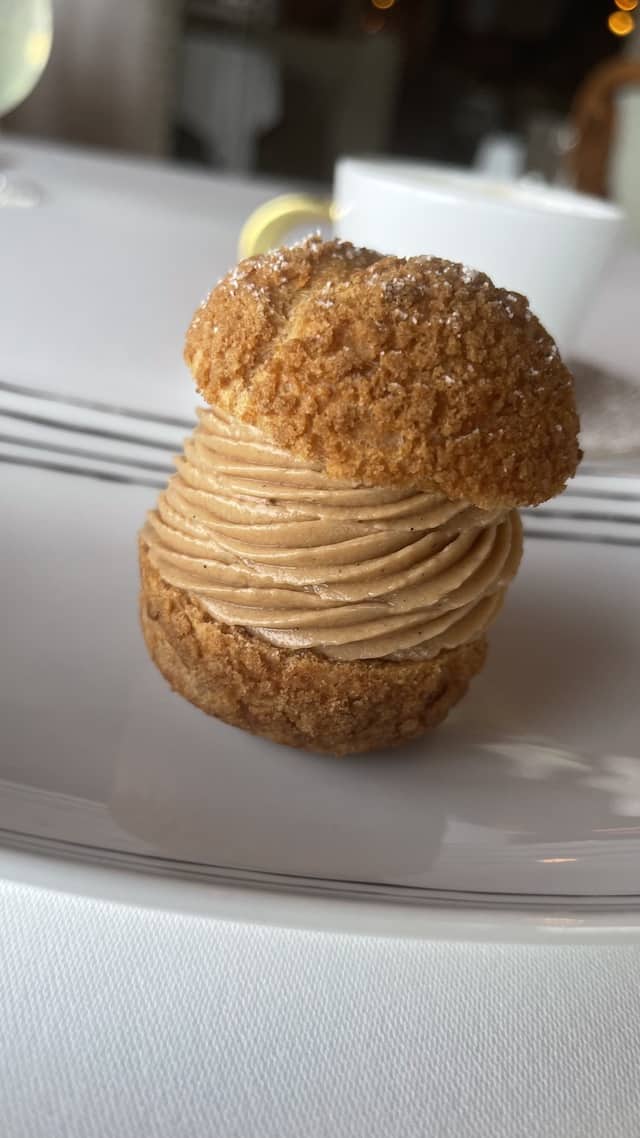 The Paris-Brest was invented in 1910 in honor of a bike race that includes Paris and the northwestern French city, Brest. Normally this is formed in a ring, but we had an individual serving of this delicious dessert.
The top and bottom of this dessert are almond bread with a rich hazelnut praline cream at its center. This reminded me of an eclair with an extra generous amount of cream.
Fraise Calamansi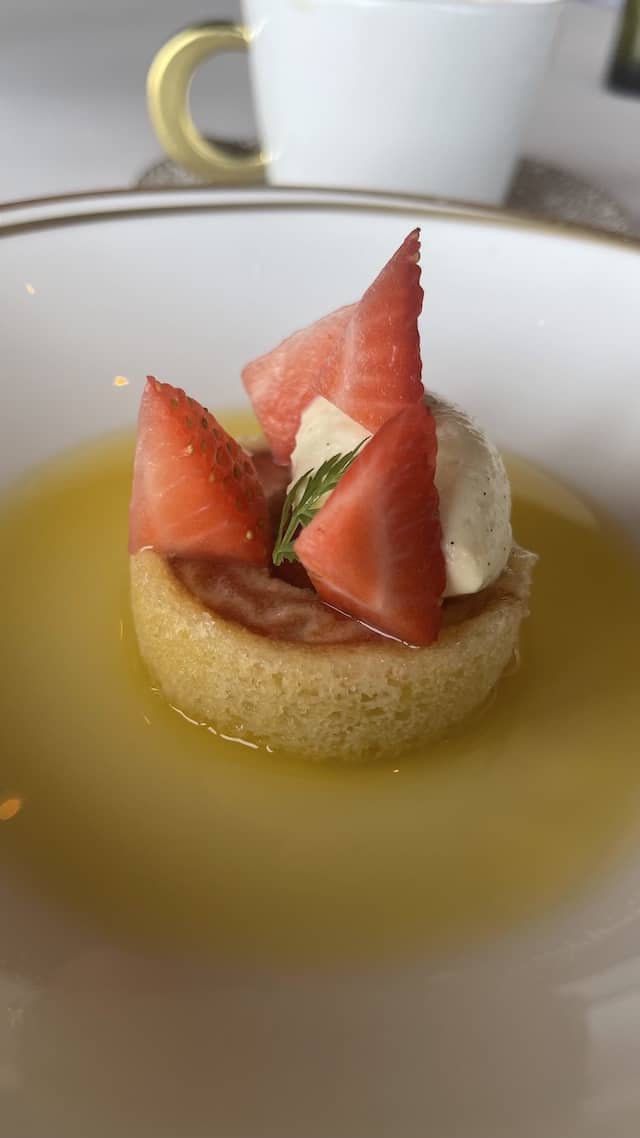 After such delicious treats, the Fraise Calamansi offered a delightful change. This pinwheel-style sponge cake was served in citrus syrup which was both light and refreshing. Topped with strawberries and cream, this was one of my favorite desserts.
I will admit that I did not eat every bite for many of the other tastings to save room for the next dish. The Fraise Calamansi was so delicious, I ate every last bite and would gladly do it all over again.
Chocolat Croquant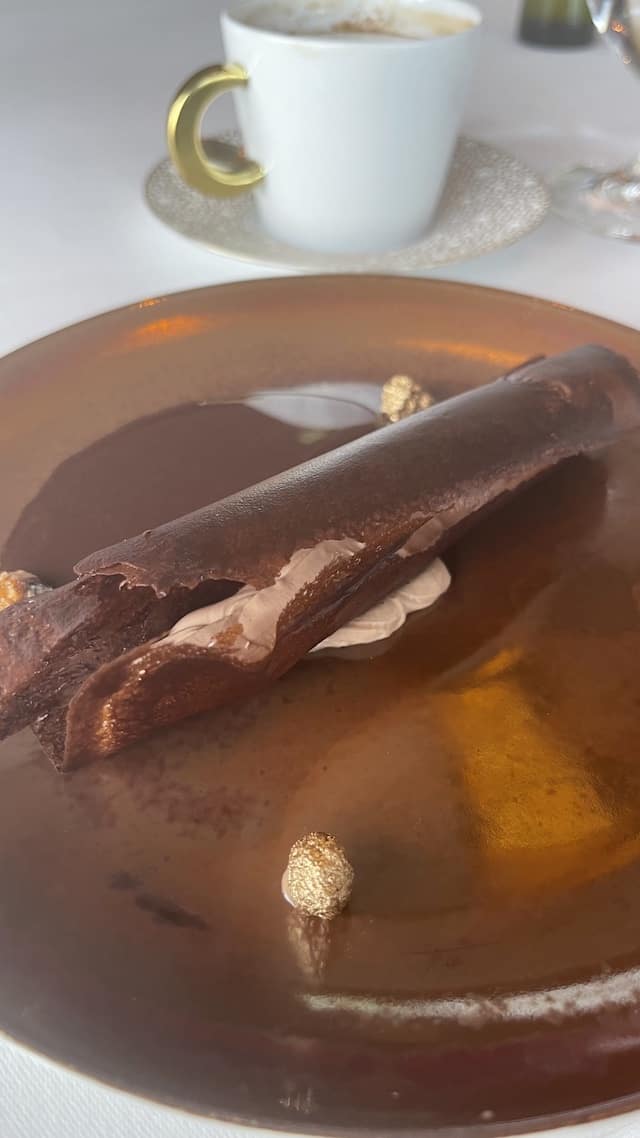 Chef Raphael explained that if the Chocolat Croquant was prepared correctly that we should hear a definitive crack when enjoyed. Intermittently throughout the Remy dining room, you could hear the crisp crack of this finely prepared dish.
The Chocolat Croquant offered a delicious hazelnut filling that paired nicely with the thin chocolate brittle. Even the golden nut was a delicious treat to be enjoyed.
Citron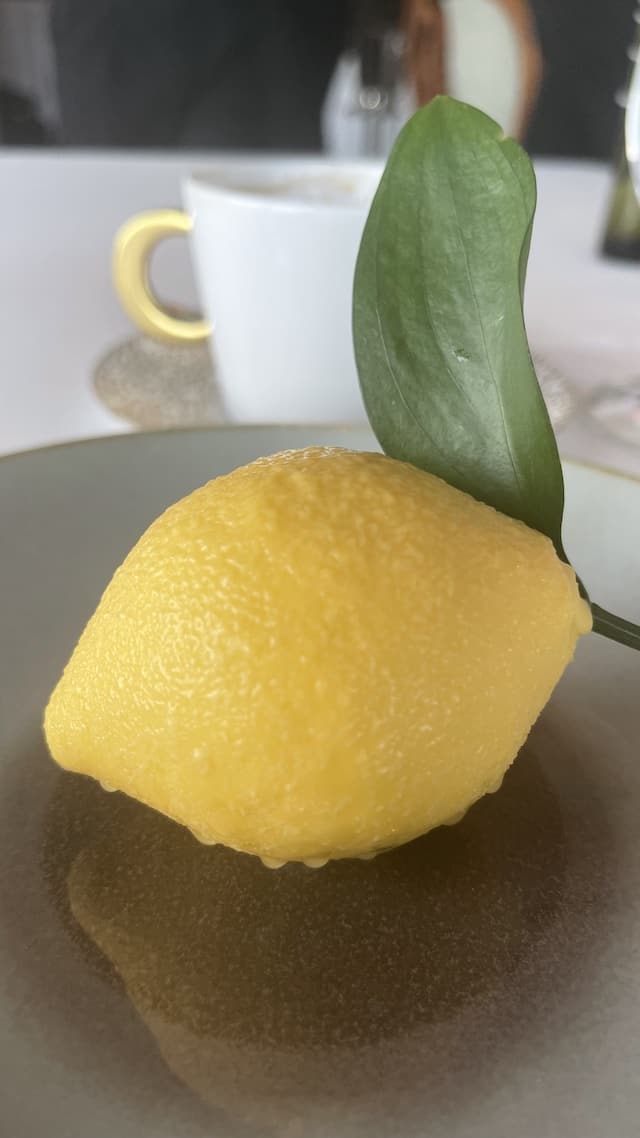 Truly the icing on the cake of this dessert experience is the Citron. This dish was truly a showstopper as servers delivered these perfect lemons to each guest. This is a bit difficult to slice into but well worth the effort. The Citron is filled with a light, creamy citrus mousse.
I greatly enjoyed the appearance of this treat more than the taste. My (Donna) husband adored this dessert. He loves citrus desserts and this was the perfect ending for him.
Final Thoughts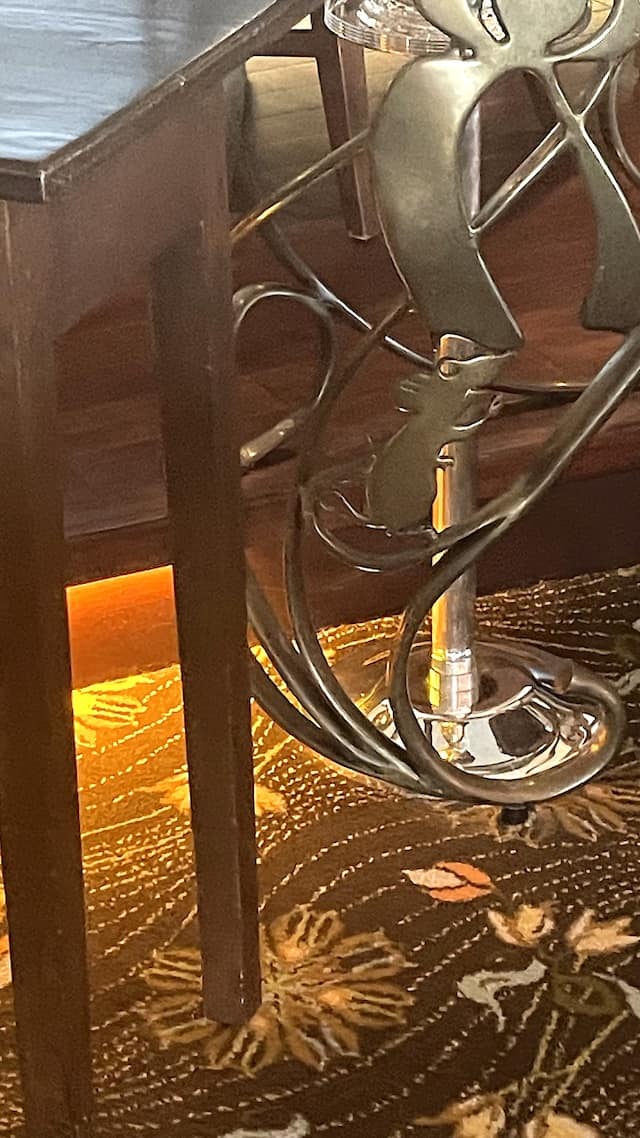 Overall this is truly a wonderful experience that we would enjoy again given the opportunity. The entire experience was roughly an hour and offered a break for our children as they enjoyed the great youth activities aboard the ship.
If you are planning or hoping to enjoy a Disney Cruise, be sure to check out the best tips for Disney Cruisers and also see why my family prefers a Disney Cruise more than a trip to Disney Parks.
What do you think of the Remy Dessert Experience? Will you be adding this to your next Disney Cruise Line itinerary? Do you wish they offered this experience at the Disney Parks? Share your thoughts in the comments and share this review with a fellow Disney foodie.