The fastest-growing sport in America now has some space carved out at the Walt Disney World Resort. Find out where you can play this wildly popular recreation activity.
Disney Resort Accommodations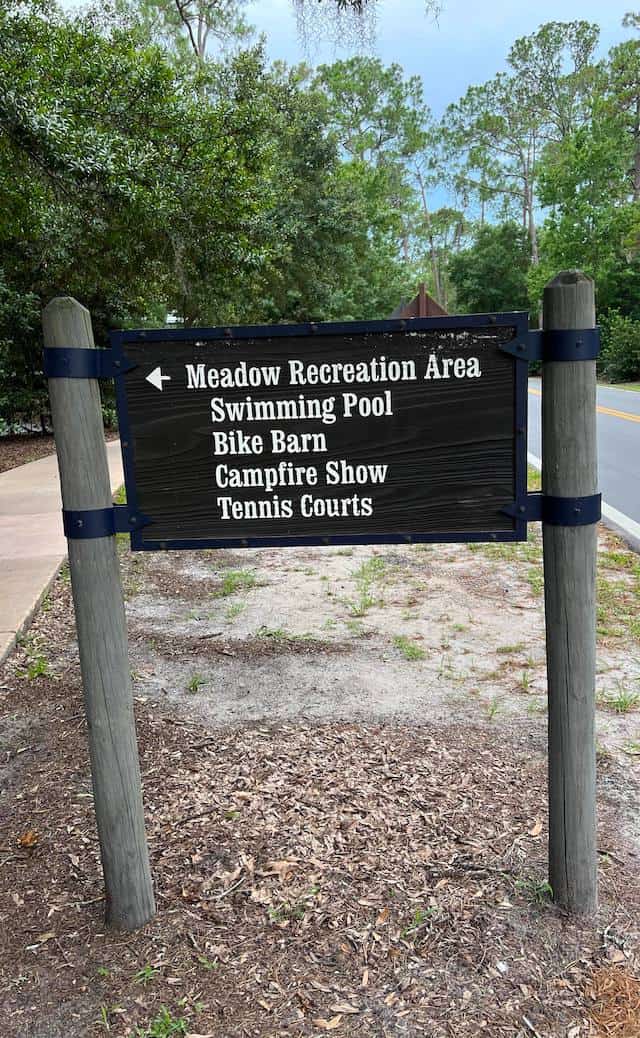 The theme parks are the main draw of a Disney vacation, but many guests enjoy spending some time at their resort. We recently shared DVC refurbishment news as well as some other resort hotel refurbishment. It can be nice to take a "day off" from the parks or enjoy some time in between park visits to enjoy a resort's accommodations.
Disney resorts also offer many recreation options for guests to take advantage of, and many are free! There are a variety of activities offered that appeal to all ages. Disney offers many ways to be active on your vacation whether it is through runDisney or activities at your resort hotel.
Disney Family Wellness is a collection of new and existing resort experiences for your overall health and well-being, along with resort amenities like fitness centers, walking trails, and pools. A new, wildly popular sport has been added to the lineup!
Pickleball
In case you are unfamiliar, pickleball is a racquet sport that combines elements of tennis, badminton, and table tennis. It is typically played on a court with a net that is a little lower than a tennis net, using a paddle and a perforated plastic ball, similar to a wiffle ball. Depending on the site, a court can be designed solely for pickleball or have additional lines added to a traditional tennis court.
The game can be played as singles or doubles, and the objective is to hit the ball over the net and land it within the opposing team's court, with the aim of winning points. Pickleball is popular among people of all ages and skill levels, and is played both indoors and outdoors.
The game has been around since the 1960's, but has really taken off in the last few years. Pickleball has been the fastest-growing sport in America each of the last three years and is now coming to the Walt Disney World Resort!
Pickleball At Walt Disney Resort Hotels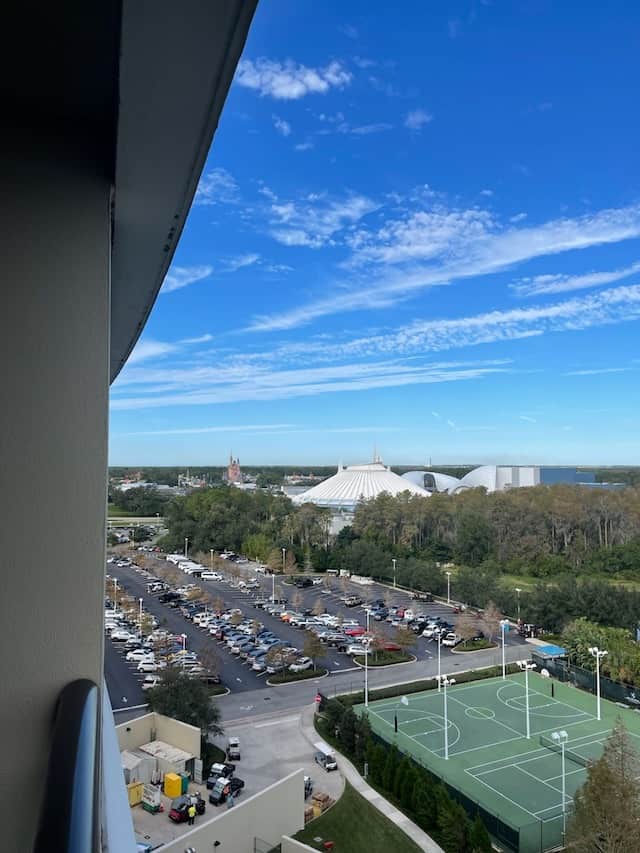 Disney has announced that pickleball is available at several recreational tennis courts including Disney's Yacht Club Resort, Bay Lake Tower at Disney's Contemporary Resort, Disney's Animal Kingdom Villas – Kidani Village, and Disney's Old Key West Resort. Lines have been added to the tennis courts for guests to take part in pickleball at these select locations.
Don't have your paddle with you on vacation? No problem. Complimentary equipment will be provided to guests at the pickleball locations. Courts are available daily on a first-come, first-served basis from 9:00AM to 10:00PM. Be sure to check with your resort as at times hours will vary.
The pickleball and tennis offerings are part of a wide variety of recreation activities. Disney has recently introduced family wellness activities that include a fitness class featuring Simba and friends at Art of Animation Resort, Wellness Scavenger Hunts at Disney's All-Star Resorts, in-room mindfulness activities on resort TV's, and Family Walk/Run trails at various resorts.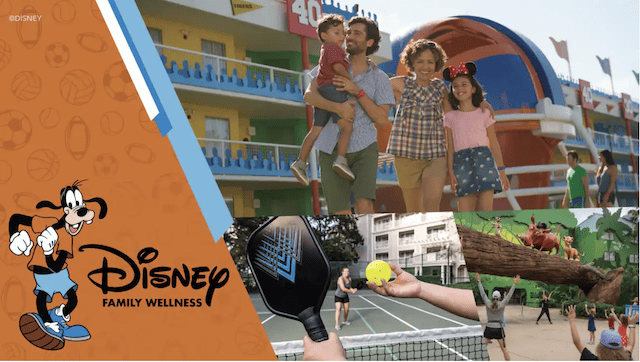 Disney also noted that they will continue to add more water bottle refilling stations around resort hotels. Disney plans to add more Disney Family Wellness experiences across Disney Resort hotels to engage guests' overall wellness needs with a uniquely Disney twist.
Are you a pickleball player? Will you try to get in the pickleball action while in Disney World? Have you utilized any of the other wellness activities? Let us know in the comments!