Port Orleans French Quarter is a mixed bag for me. I absolutely love the resort as a whole but one thing is disappointing. Do you agree with my review?
Port Orleans French Quarter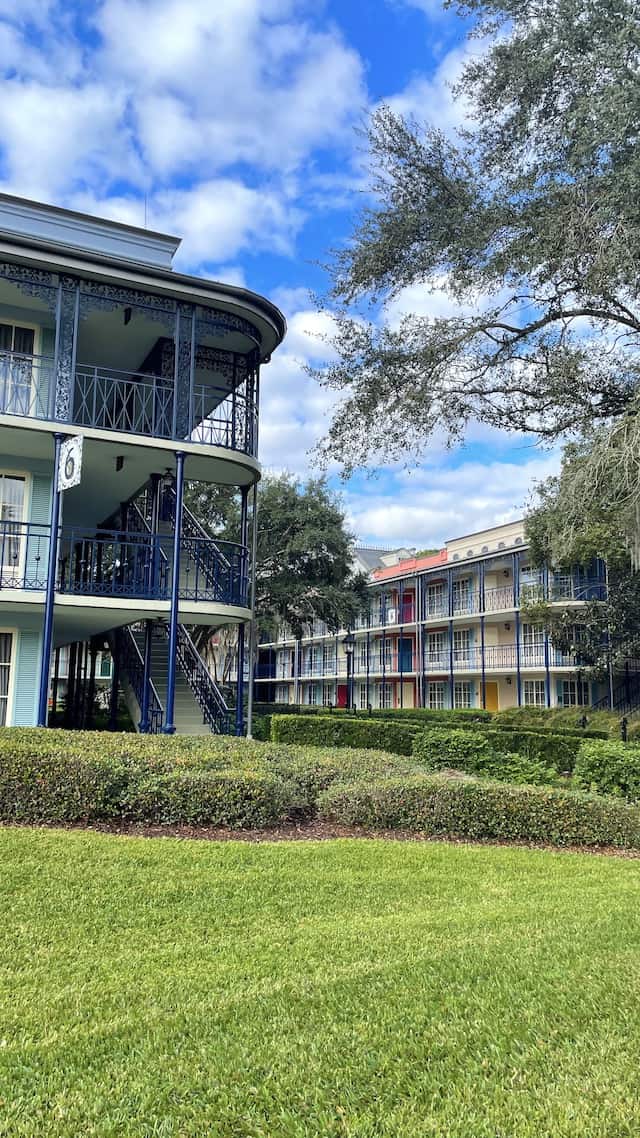 Port Orleans – French Quarter is one of two Port Orleans Resorts. Together, French Quarter and Riverside make up the largest resort on Disney World property. Be sure to check out my guide to both resorts in this post.
French Quarter is like stepping into historic New Orleans at the turn of the 20th century. The cobblestone walkways are lined with gas lamps, and the colorful buildings have wrought-iron balconies. The way the room buildings are set up make you feel as though you are walking the streets of historic New Orleans. They are very small and intimate.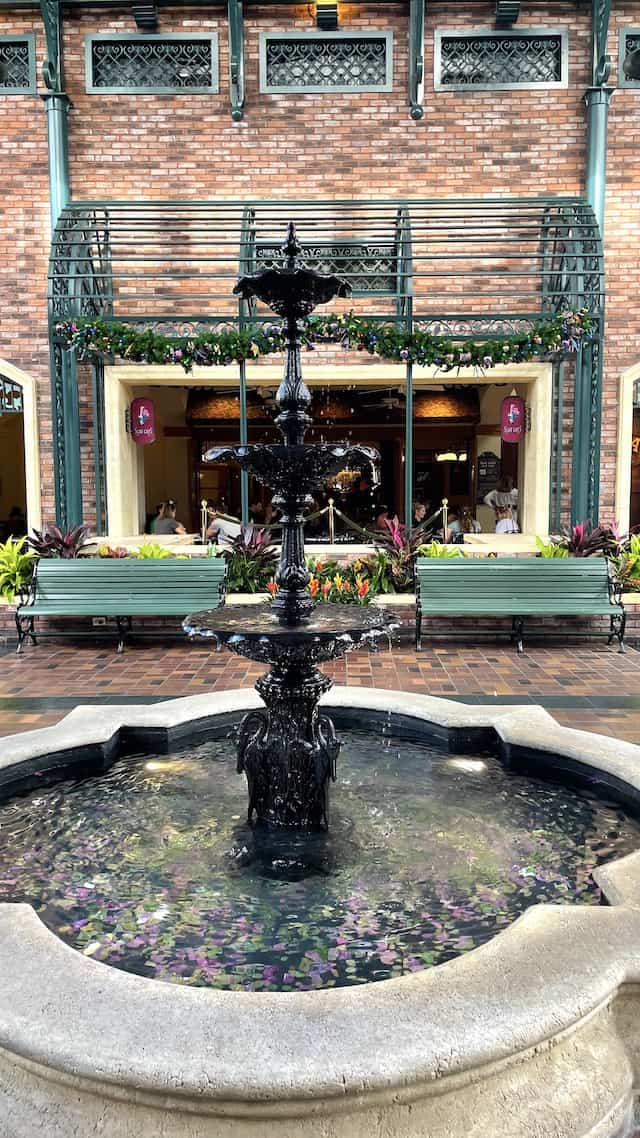 The historic Jackson Square is represented in the main lobby, which feels like an old-time town square. The Mardi Gras touches like the jesters, masks, and jazz influences draw you in to experience a southern way of life.
It is one of four moderate resorts, and you can see my ranking of them right here.
For me (Monica), French Quarter is one of my favorite resorts. I really do love so much about it! However, there is one thing I really dislike. I'll get into that below, but before I do, see what I love about the resort.
Like: Main Lobby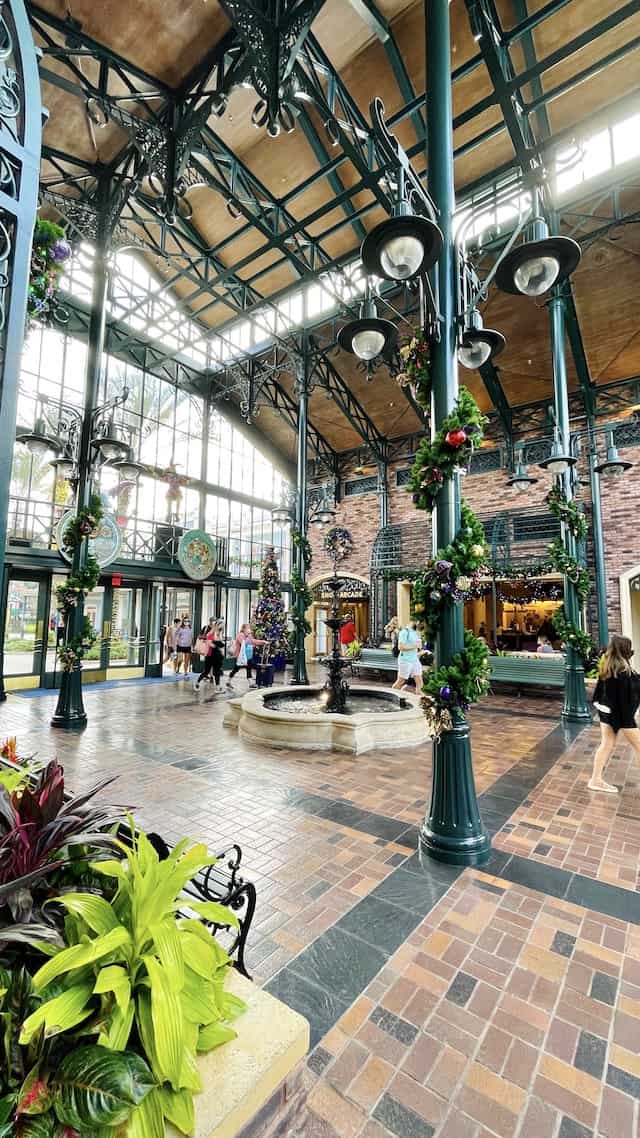 The main lobby is one of the cutest lobbies on Disney World property. Right when you walk in you are greeted with a wishing well and the beautiful cobblestone flooring that makes you feel like you are outdoors when you are actually indoors. In fact, the first time I visited I truly believed the lobby was outdoors! No, Disney just did a wonderful job with the design (including the floor to ceiling windows!) in the lobby.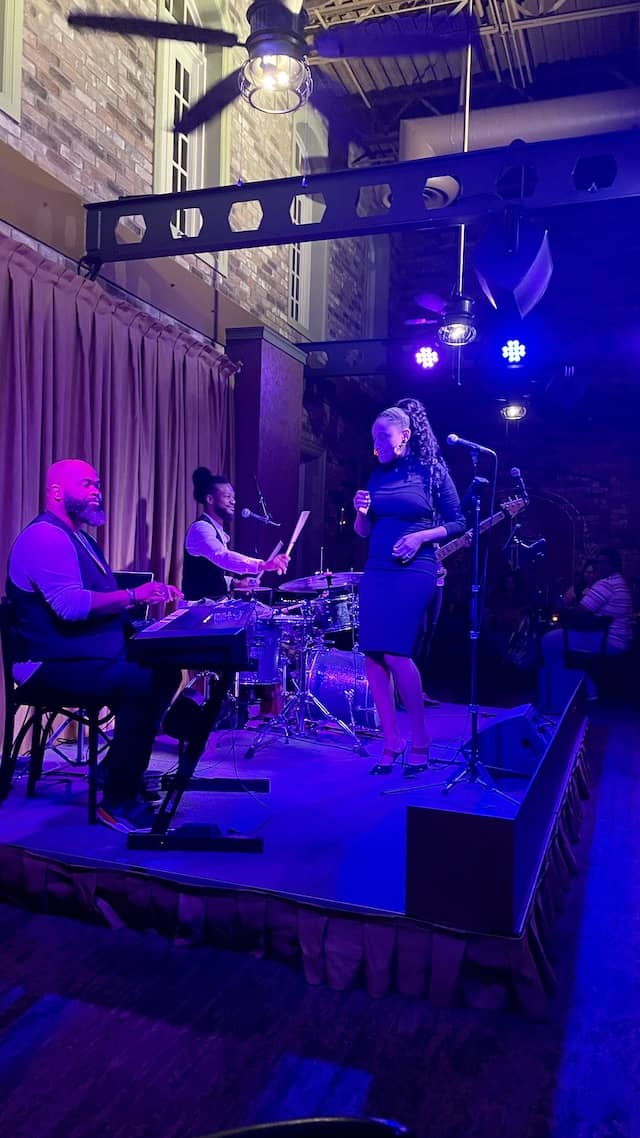 Just off the main lobby area are two more things that I really love about French Quarter. The first is the Scat Cat's Club – Lounge. This New Orleans-style lounge is home to live jazz music on select nights of the week! Be sure to arrive a bit early to get seat. There are plenty of drink options as well as a few food choices as well, including beignets!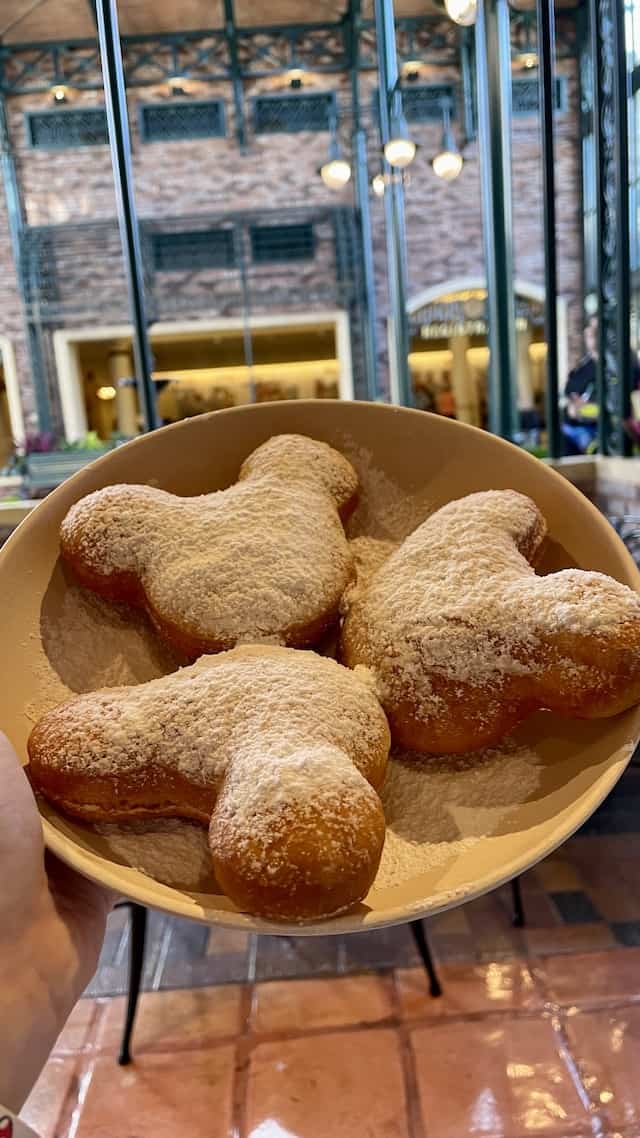 Beignets brings me to another thing I really love. Right next to the lounge is the Scat Cat's Club – Cafe, which serves up the fluffiest, softest beignets. It's the only place at Disney World where you can find beignets! You will find a selection of Mickey-shaped beignets, Specialty Beignets, and Baton Rouge Beignets (which contain alcohol). If you love your beignet with ice cream, you can get that, too!
Pirate tip: There are three sauces – Salted Caramel, Strawberry, and Chicory Chocolate Ganache. My favorite is the Salted Caramel! Make sure you get all three!
Like: Size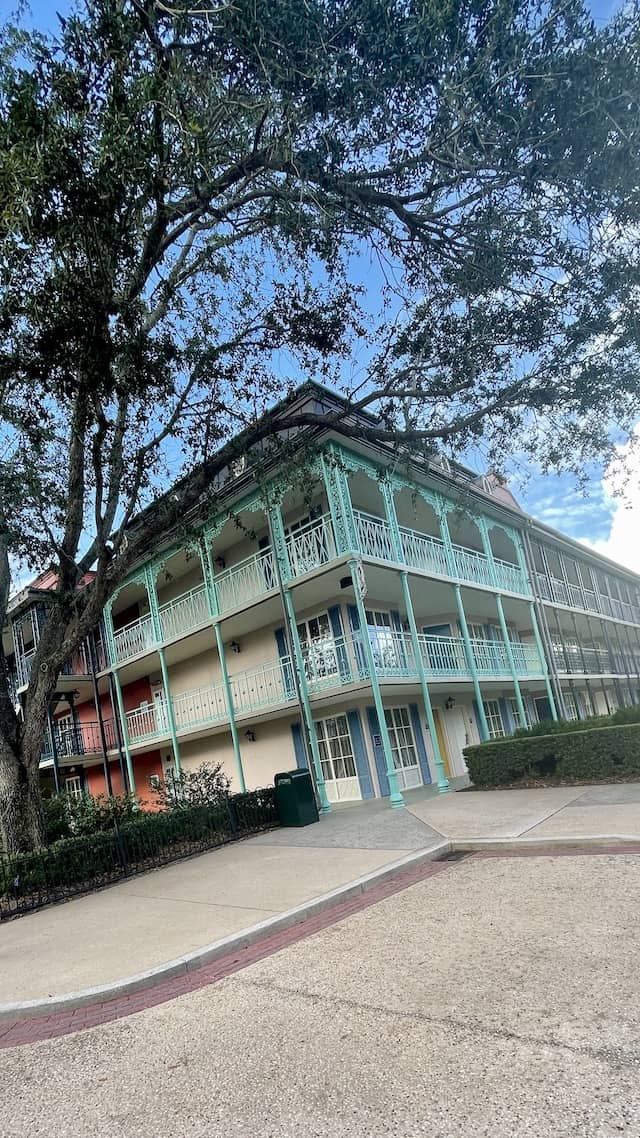 This resort is quite small with only 1,008 rooms. The size is one of the very best parts of the resort for two reasons. One, there is only one bus stop. That means no getting on an internal bus or making five more stops around the resort before heading out to the theme parks.
Second, it is a quick walk to get anywhere around the resort. You are never more than 5-10 minutes from the pool, lobby, or dining. You can even walk over to Port Orleans – Riverside…maybe to see Yeeha Bob!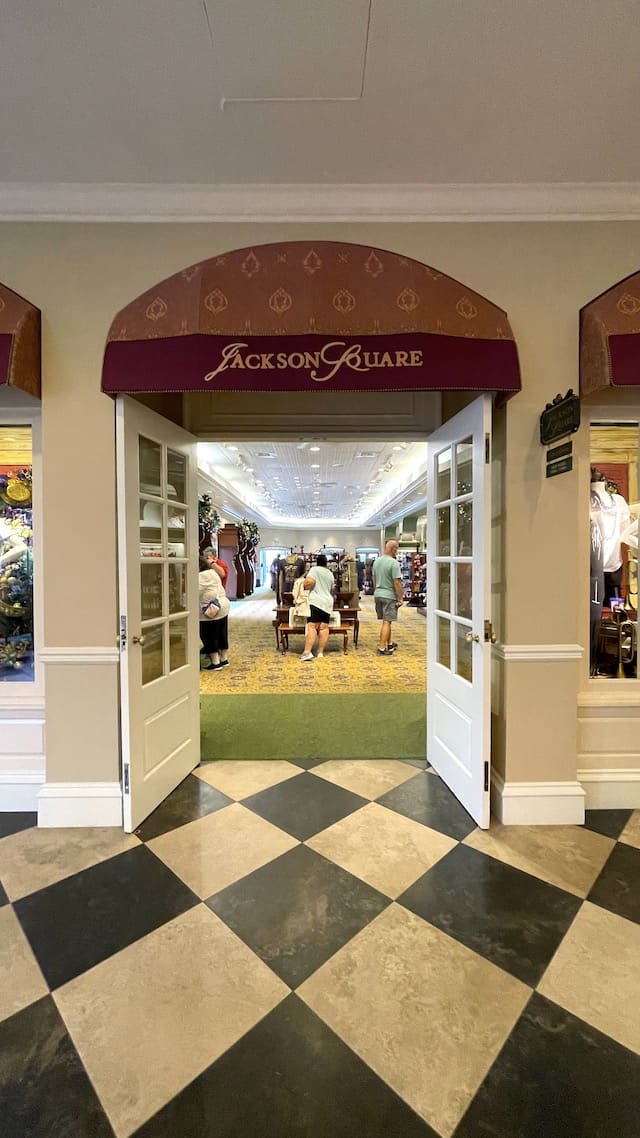 For me, there are fewer things I loathe more than coming back to the hotel after a long day of walking only to have to add in more steps to get to my room. As a safety concern, I also like smaller resorts when I am staying alone. French Quarter checks that box for me.
On my most recent visit, I was in one of the very front buildings next to the lobby which was very, very convenient. However, even if I was a bit farther out it would not be a big deal because it's just a very small resort.
Dislike: The Rooms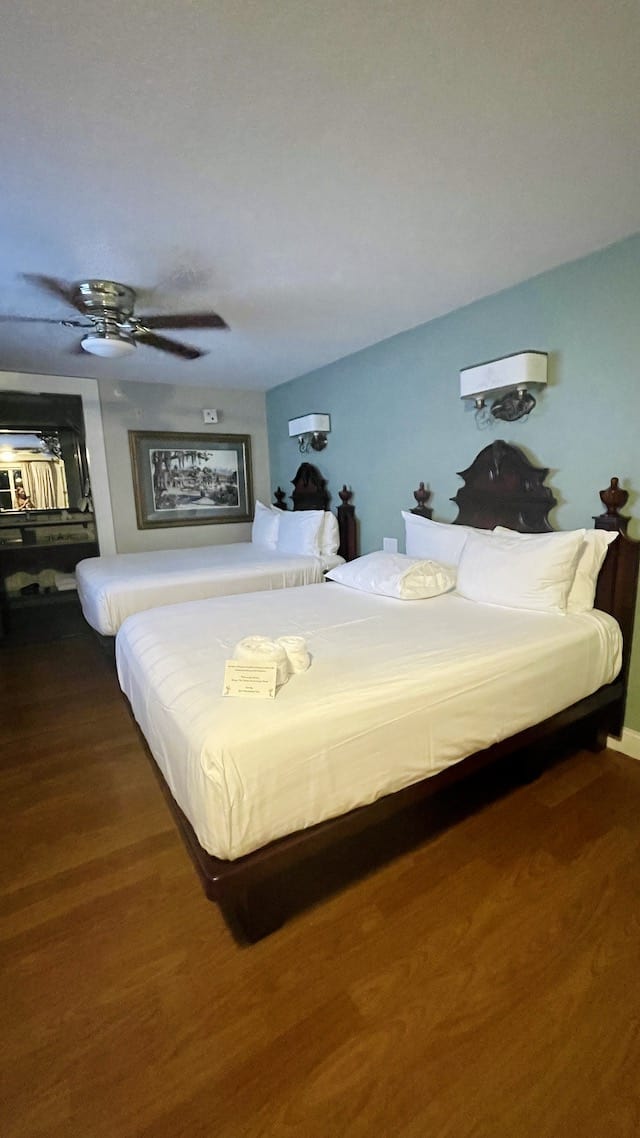 It's pretty clear to see why French Quarter is a favorite to many. It is small, has excellent theming, and there is plenty to enjoy around the resort. However, my one dislike is the room accommodations.
Since this is a moderate resort, you will not have too many bells and whistles. These rooms are very standard, but they do have a second dedicated bed vs a pull-down bed in the value resorts. The shower/tub and toilet are separate from the vanity and "closet" area. However, that's not what I'm concerned about.
Depending on your view and the type of room you book, you can pay anywhere from $250 to $500/night.
When Disney refurbished these rooms about 4 years ago, they decided against replacing carpet with new carpet and instead went for wood flooring. I am typically a fan of wood flooring in general because it's cleaner. However, it can also feel sterile and lacking in character.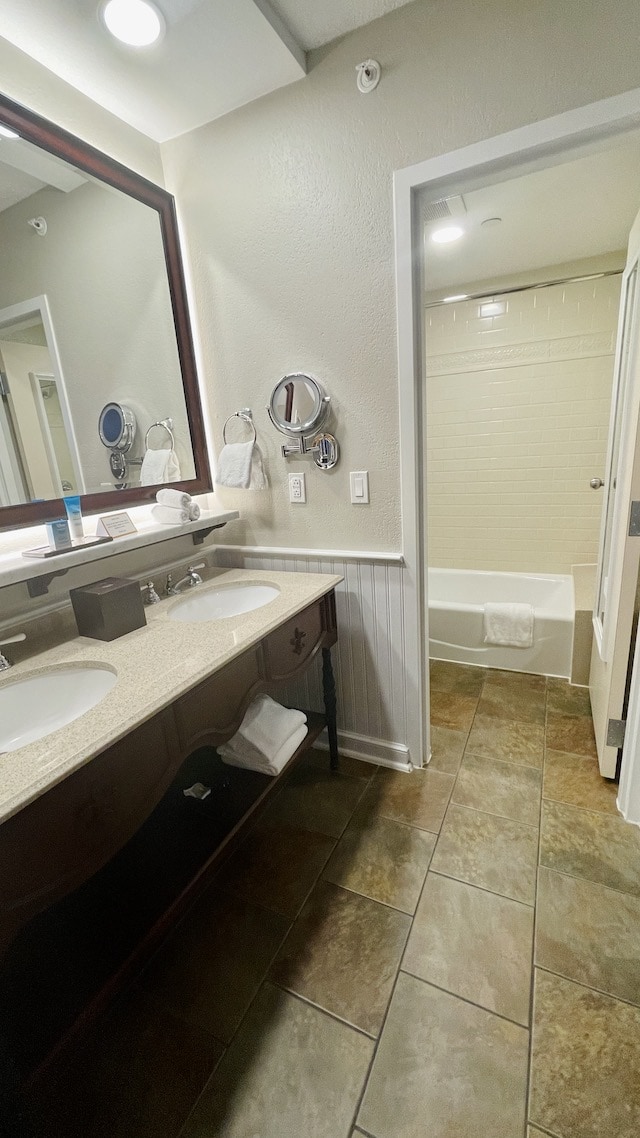 In trying to keep with the outdoor theming of whimsical and quirky building colors, there is one accent wall in the rooms that are painted a light teal color. There are also a couple wrought iron details in the bathroom area and a couple pieces of artwork on the wall that highlight New Orlean's rich history.
However, the rest of the room fell very flat. The accents are all a dark wood, and the bedding is plain white. The curtains (there are three total in the room) are all muted tan and beige tones. The outdoor areas of the resort, as I mentioned above, are so charming and quirky. The interior does not match that all, which is disappointing to me. Disney could have had a really fun theme, but they chose to go plain like many of the other recent resort refurbishments.
What are your thoughts?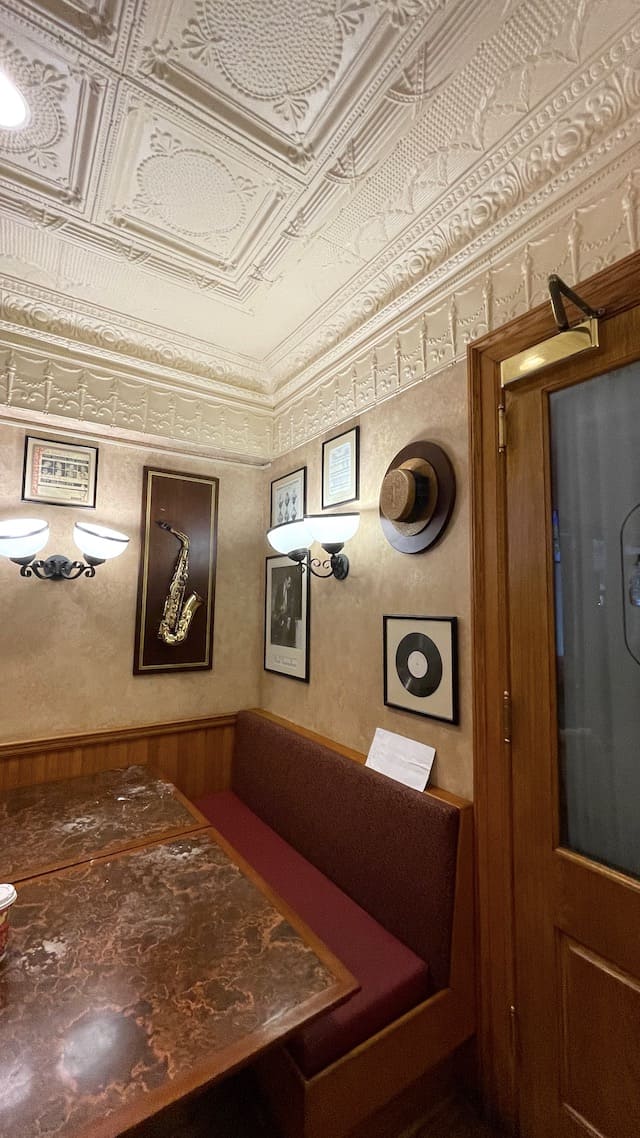 I have similar "complaints" about the Copper Creek deluxe studios over at Wilderness Lodge and value resorts like the All-Star resorts. I feel Disney is moving into a "copy and paste" generic room blueprint while largely ignoring the style and theming of the resorts.
In doing so, it keeps a room from looking too outdated. There's no denying that wood floors and white bedding will never look outdated. This is a smart move on Disney's part because they can go much longer periods of time without needing to do a soft goods overhaul. However, it really does take away the level of character and details that Disney Guests have become accustomed to.
What do you think of Port Orleans – French Quarter? Do you love the rooms or find them a bit disappointing like me? Let us know in the comments below and share this post with a friend who is considering a stay here.