Walking through this Disney attraction queue is a treat! Take a look at all of the amazing details and let us know what you think.
Mickey and Minnie's Runaway Railway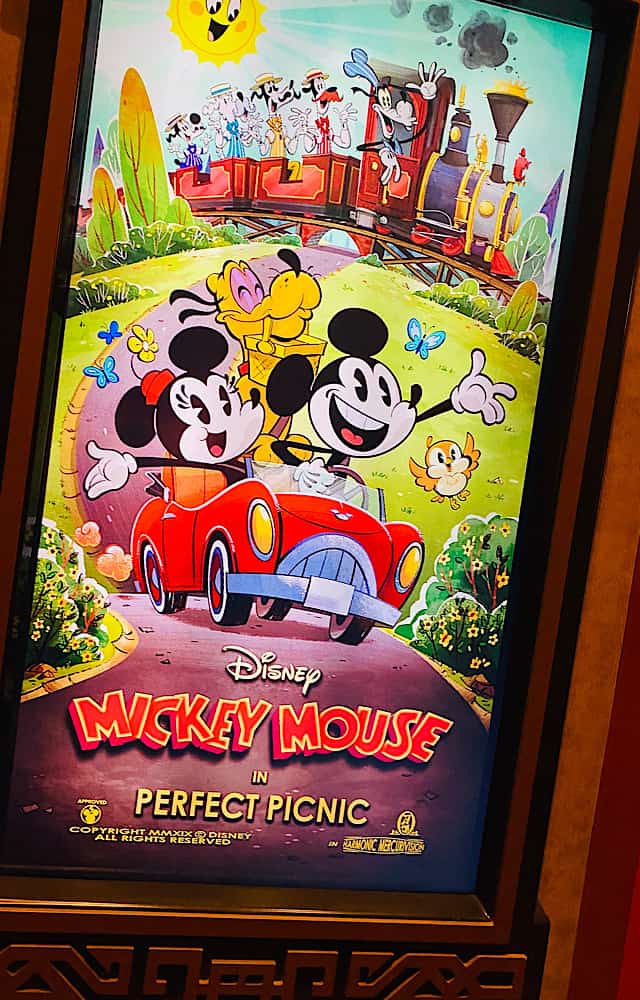 Step into the world of Mickey and Minnie in this new attraction. It is the first ride to feature Mickey and Minnie Mouse!
Mickey and Minnie Mouse take a leisurely drive to a picnic in their sporty roadster—with Engineer Goofy's train following along. Climb aboard a runaway railway and embark on a whirlwind ride. Prepare for unexpected twists, slapstick gags and mind-boggling transformations at every turn, as Mickey and Minnie try to save the day.
Toontown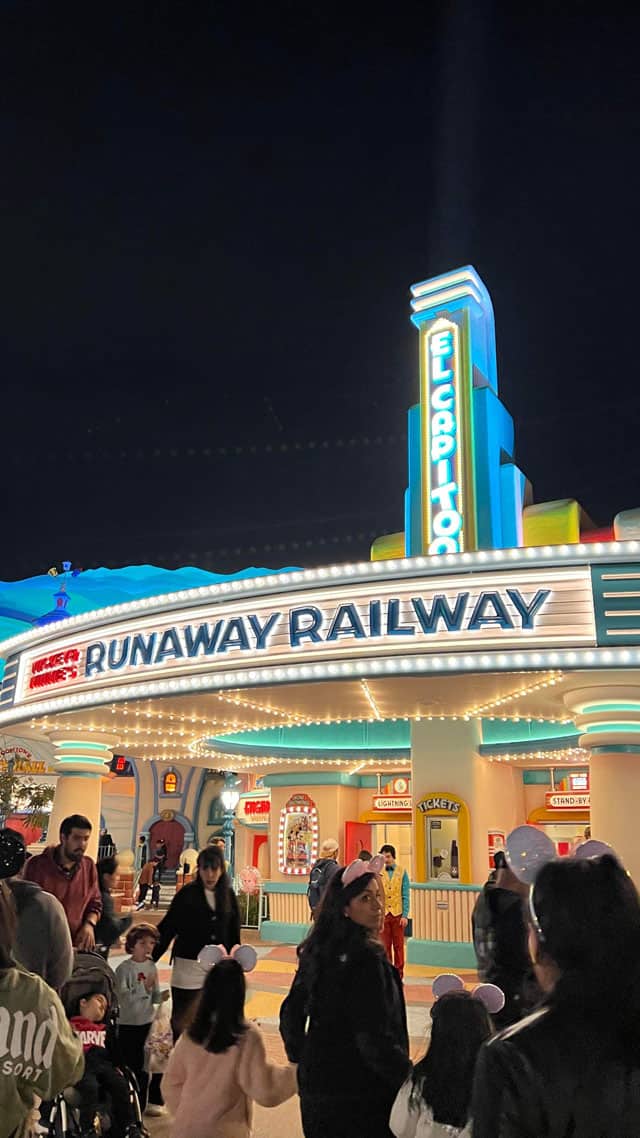 You're invited to the grand world "prem-ear" of Mickey and Minnie's latest cartoon short, "Perfect Picnic"—and where better to watch it than Toontown's favorite small-town movie palace, the El CapiTOON Theater! Now guests can experience this wonderfully whimsical ride at Disneyland too!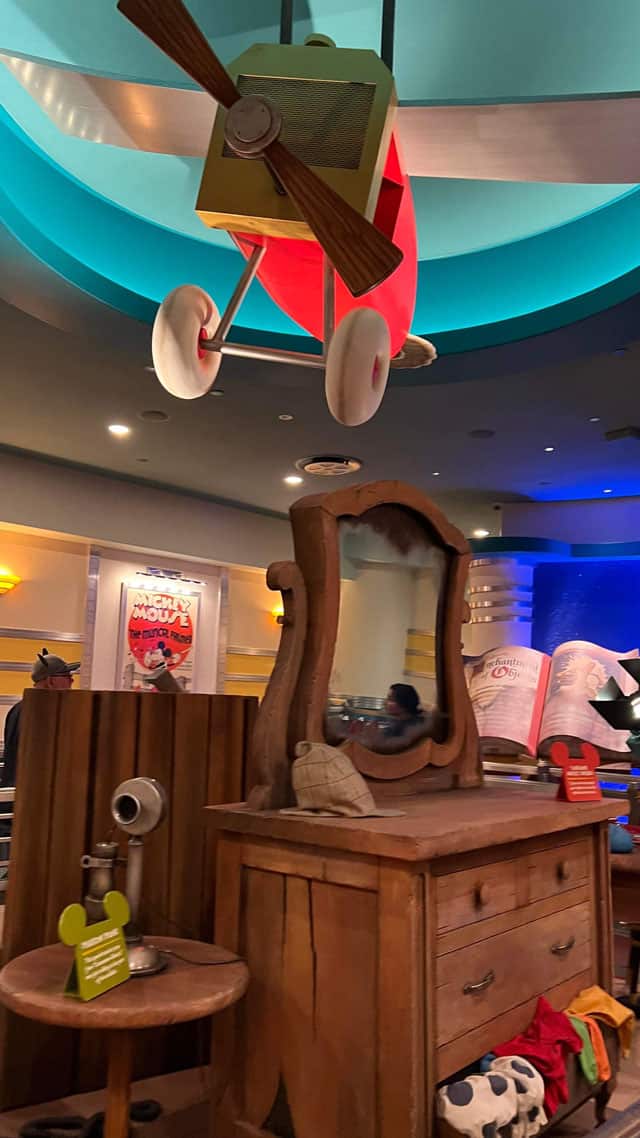 Although Disneyland's Toontown opening has been delayed, Mickey's and Minnie's Runaway Railway is open! However, you'll need to get a boarding group to ride it since it's only available using a virtual queue.
You'll need a boarding group to ride Mickey & Minnie's Runaway Railway attraction.
Queue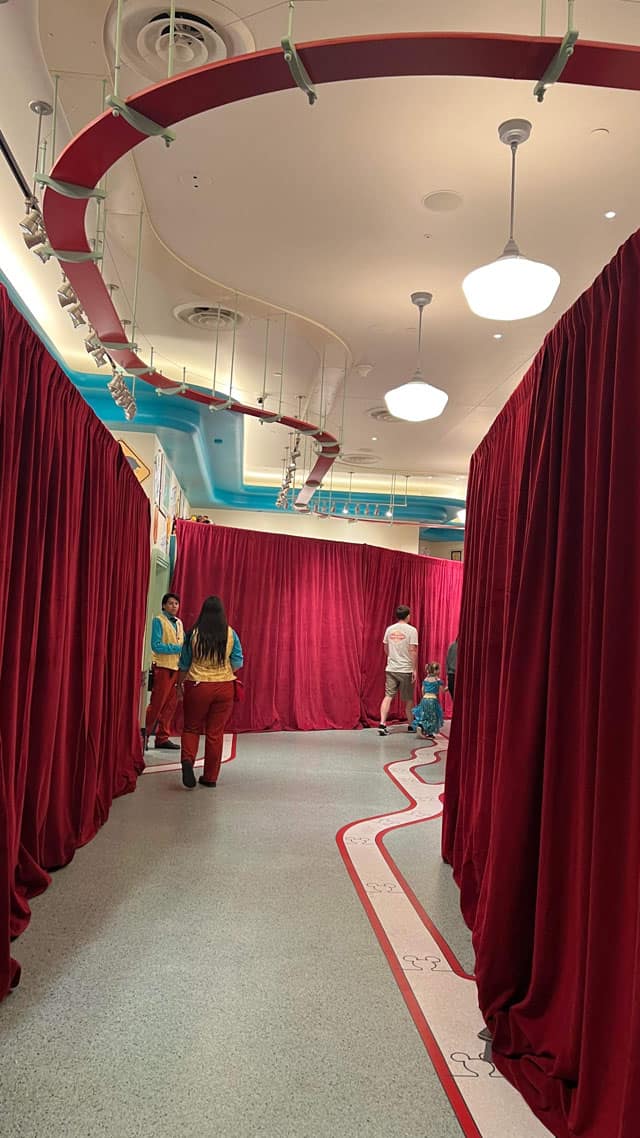 According to Ken Potrock, the President of Disneyland, Runaway Railway will not be identical on both coasts. In fact, he states the Disneyland version will be the better of the two! This is due to the special "enhancements" Disney World does not have. The queue is certainly an upgrade from Disney World's version of this ride.
Feeling of Being at the Movies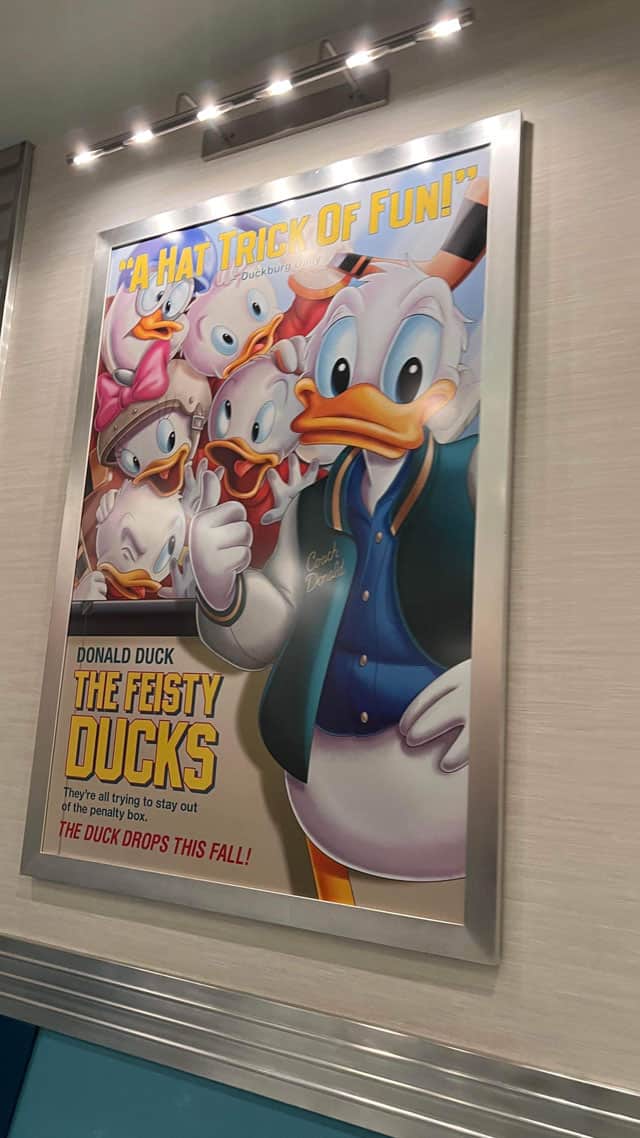 Walking through El CapiTOON makes guests feel like they're attending a red carpet movie event. This feeling is even more fun with the amusing Disney posters scattered throughout the queue.
Mickey Celebrated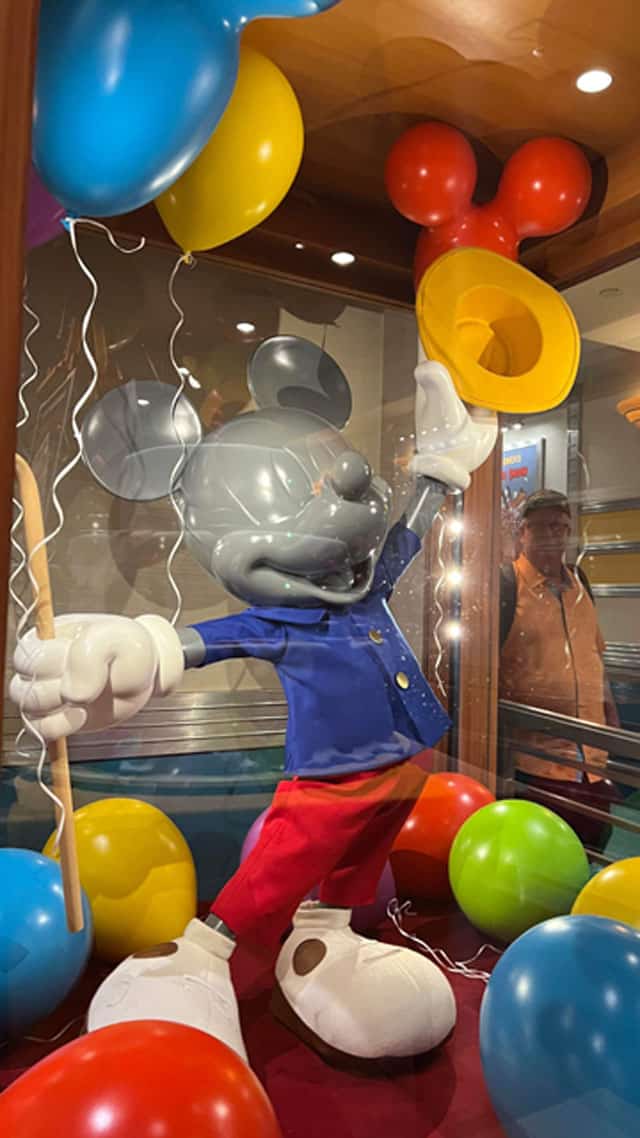 Take a look at Mickey sporting his birthday party costume above. Per the attraction sign, It allows Mickey to cut a rug while looking fashionable hip. He looks like he's ready for all the fun!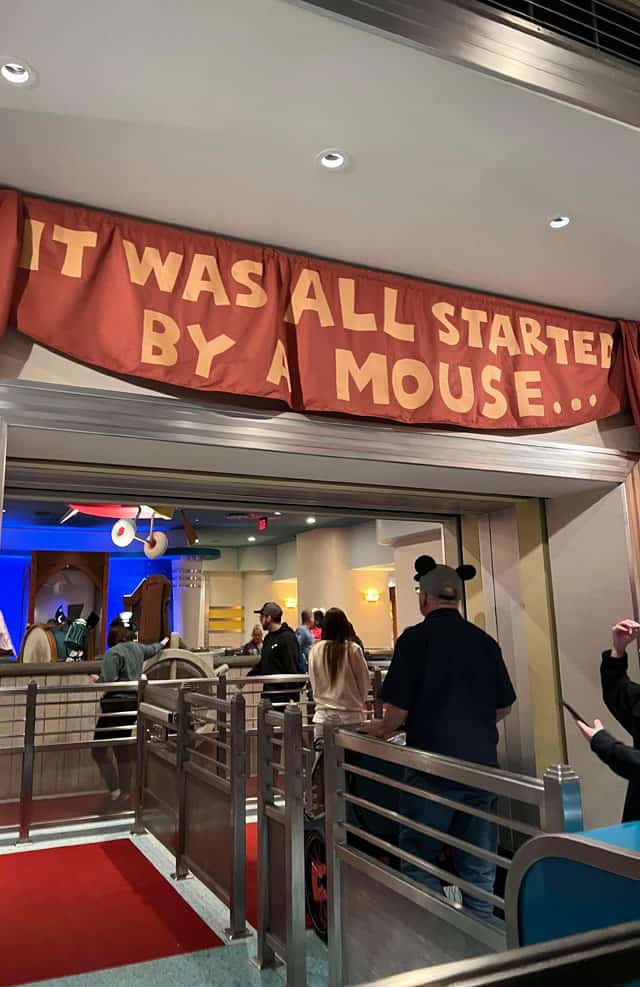 Love this large banner giving tribute to our favorite mouse!
Attraction Store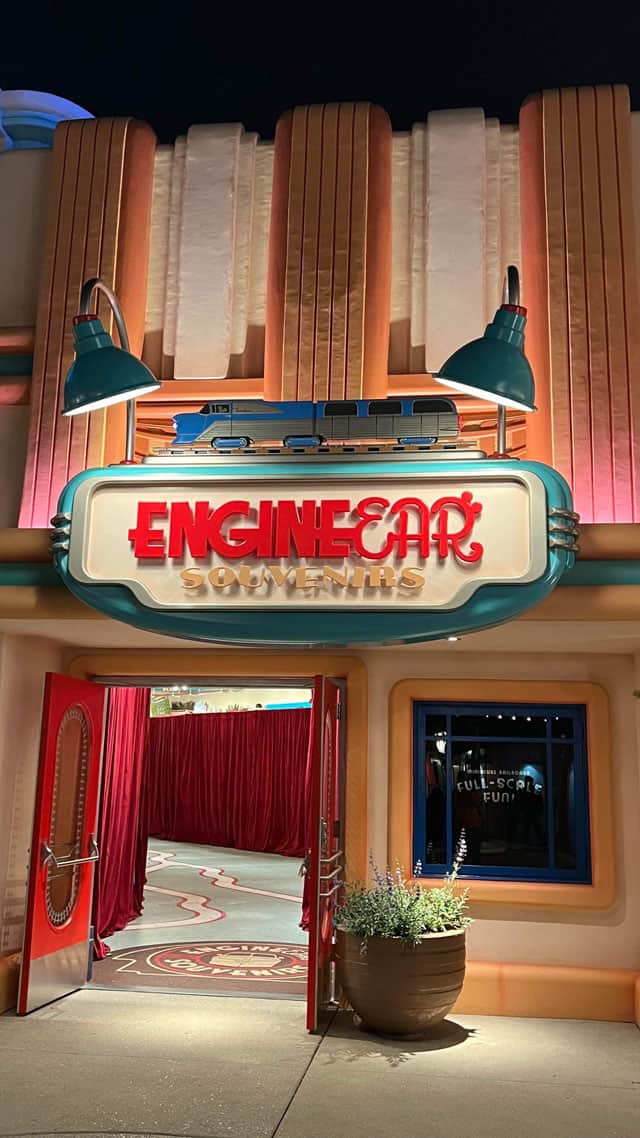 Unfortunately, the EngineEAR Souvenir shop at the end of the attraction isn't open yet. Hopefully it will soon with the rest of Toontown.
What do you think of this queue? Do you think it's an upgrade from the Disney World version? Please let us know in the comments below and share this post with a friend so they can see the cool photos.