We bet you have never heard of this fun little Walt Disney World bonus. It is hiding and waiting for you over in Disney's Hollywood Studios.
Mickey and Minnie's Runaway Railway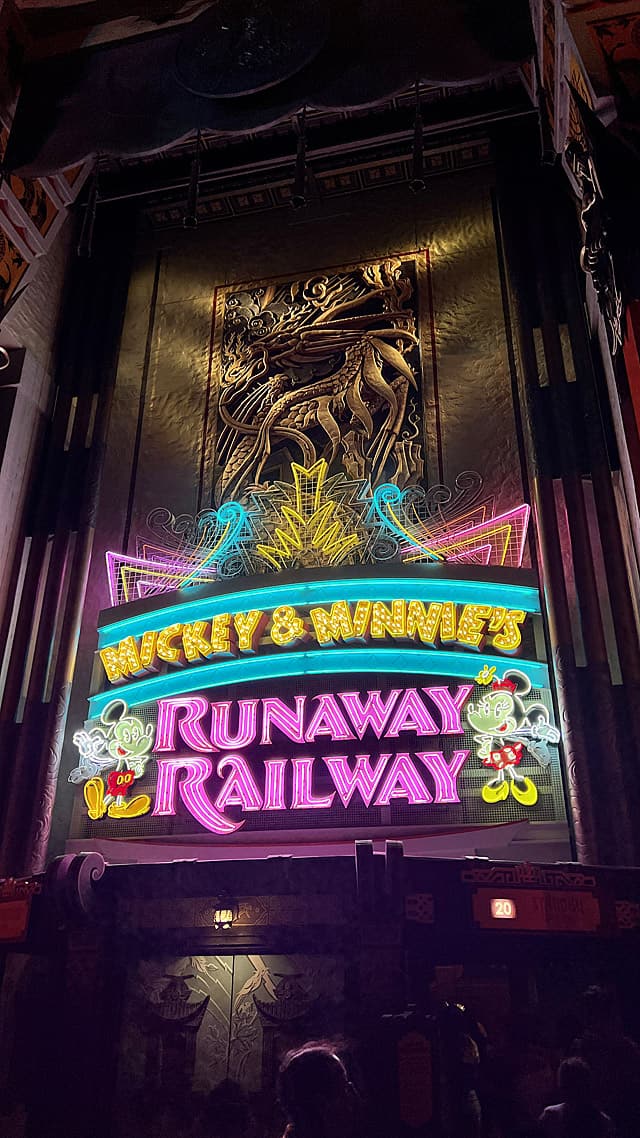 Mickey and Minnie's Runaway Railway made its grand debut in Disney's Hollywood Studios on March 4, 2020. It was a momentous occasion as it marked the very first ride to star Mickey Mouse!
While it replaced the popular attraction the Great Movie Ride, this cute adventure featuring Mickey Mouse and Minnie Mouse quickly established a permanent place in the hearts of many Walt Disney World Guests. Of course, many Guests preferred its predecessor. You can read Donna's piece on the subject right here.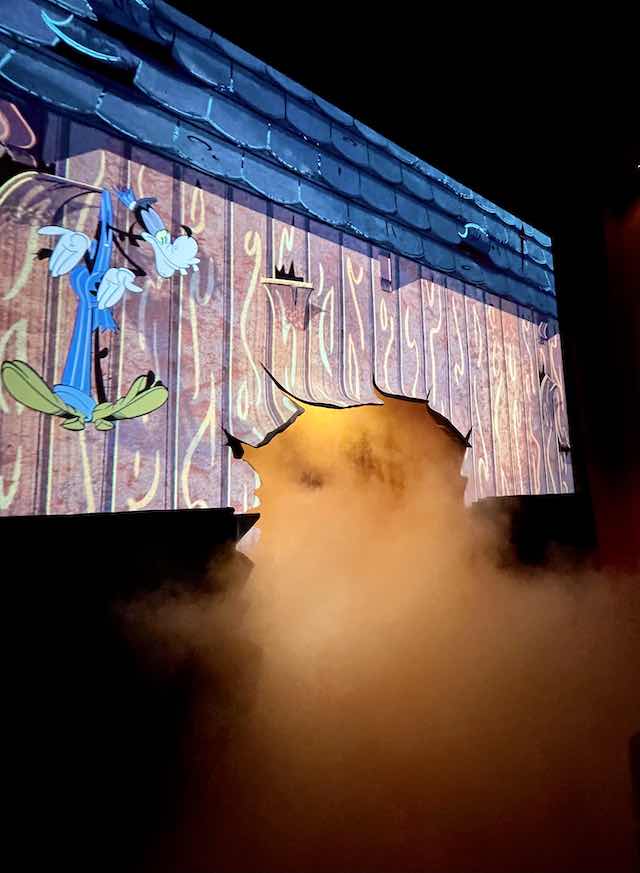 However, there is a lot to be said for what Mickey and Minnie's Runaway Railway added to the park experience. This charming and immersive ride allows Guests to step right into a Mickey and Minnie cartoon quite literally. Once Guests are inside the zany cartoon world of Mickey and Minnie and their friends, they climb aboard a train driven by Engineer Goofy himself. Thus begins a wild runaway adventure!
It is a family-friendly dark ride featuring unique 2 1/2 D technology, which gives depth to a 2D environment without the use of 3D glasses. The ride is suitable for dreamers of all ages and heights. It runs on a trackless system, similar to Remy's Ratatouille Adventure and Star Wars: Rise of the Resistance, and while it has twists and turns, there are no drops or loops.
The Other Story Line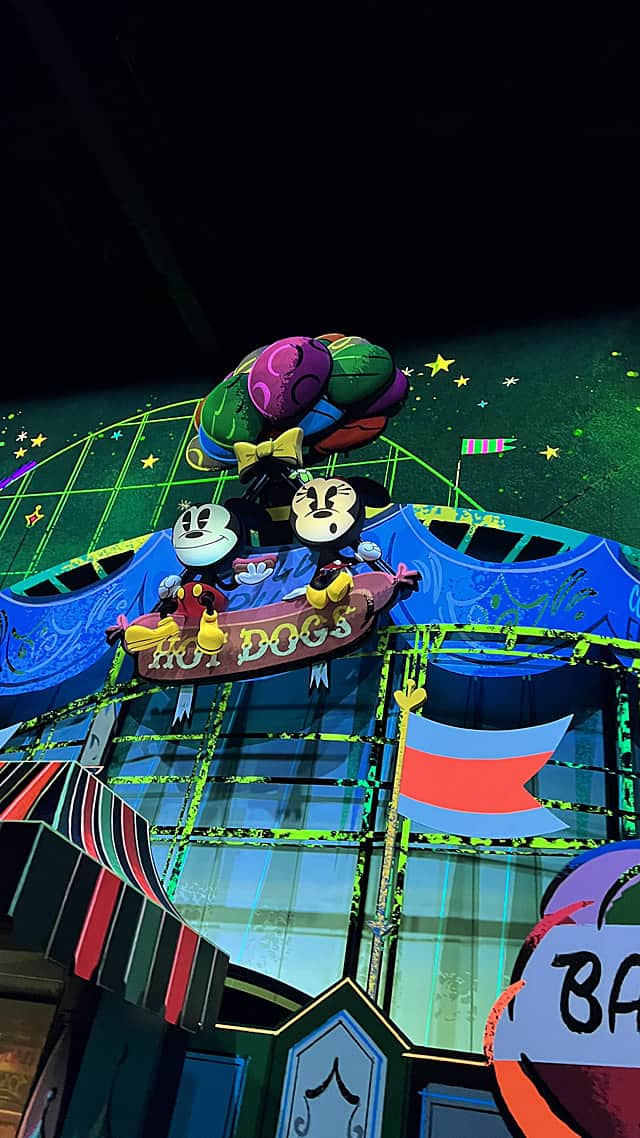 When Mickey and Minnie's Runaway Railway was first announced, we learned that there would be not one, but two storylines happening within the ride. While the focus is Mickey and Minnie, there is a second storyline in the mix as well. You can read Jamie's article referencing the story right here.
The "B Plot" that Guests encounter involves Pluto. He cleverly retrieves the all-important picnic basket after the initial train disaster and spends the duration of the ride trying to reunite it with Mickey and Minnie. After all, what is a picnic without a picnic basket?
The Pluto Game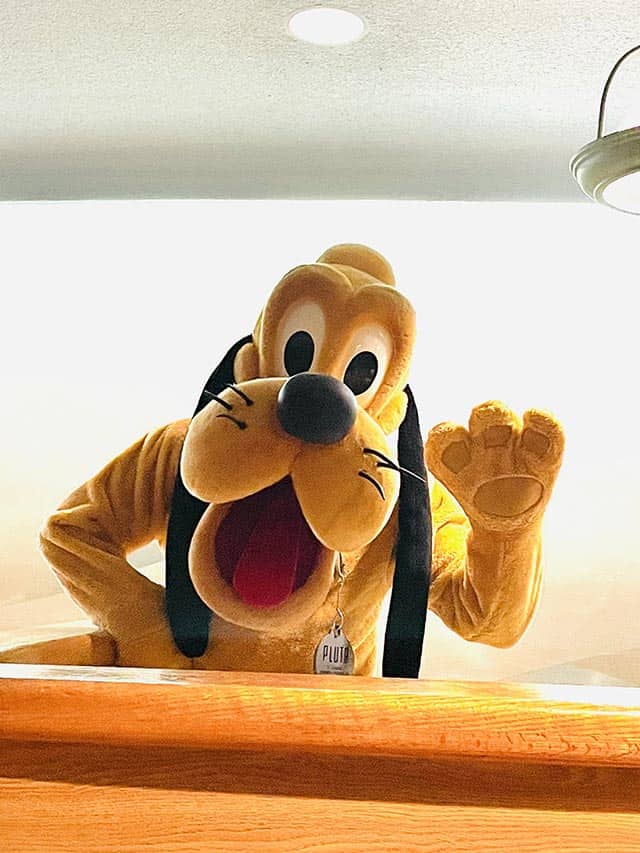 The presence of this second storyline gives Guests an opportunity they probably would not realize was available at first glance. Sure you have heard of hidden Mickeys. In fact, there are plenty of them to be found in the ride queue and on the ride itself. However, during the ride, you and your travel party can make a fun game of finding hidden PLUTOS.
That's right. Pluto pops up in each and every ride scene. However, he is not always easy to find. In fact, you may have to take more than one ride to find him each time he appears.
If you have never experienced the attraction before, I would not try to find him on the first go-around. It might distract too much from the fun of the main storyline. But, if it is your second or third or millionth time riding Mickey and Minnie's Runaway Railway, the B-Plot is a fun element to enrich the experience. My own family loves trying to spot Pluto.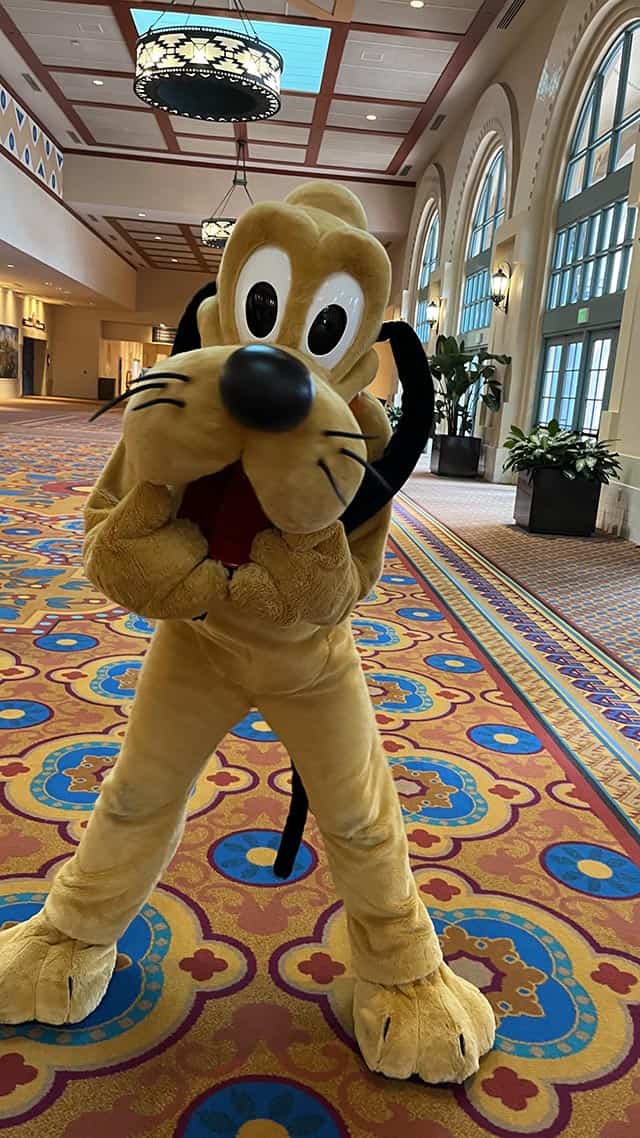 Can you and your travel party accomplish the task of finding all the Plutos? It might be fun to try.
If you are having trouble finding a Pluto, we have a guide for you coming up! If you do not want spoilers, scroll on or click here to skip them.
Pluto SPOILERS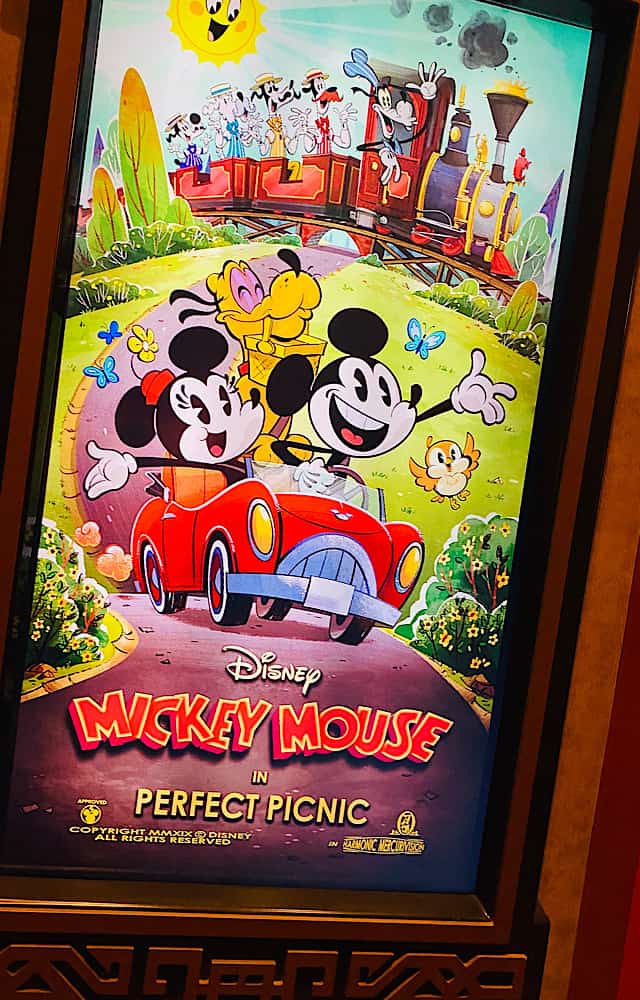 Caution! This part of the post contains spoilers. Scroll past them if you want to be surprised.
Here is where to find the Plutos in each part of the ride. This is your last chance to skip ahead.
Of course, Pluto is part of the pre-show. But his little B-Plot continues through the ride as well!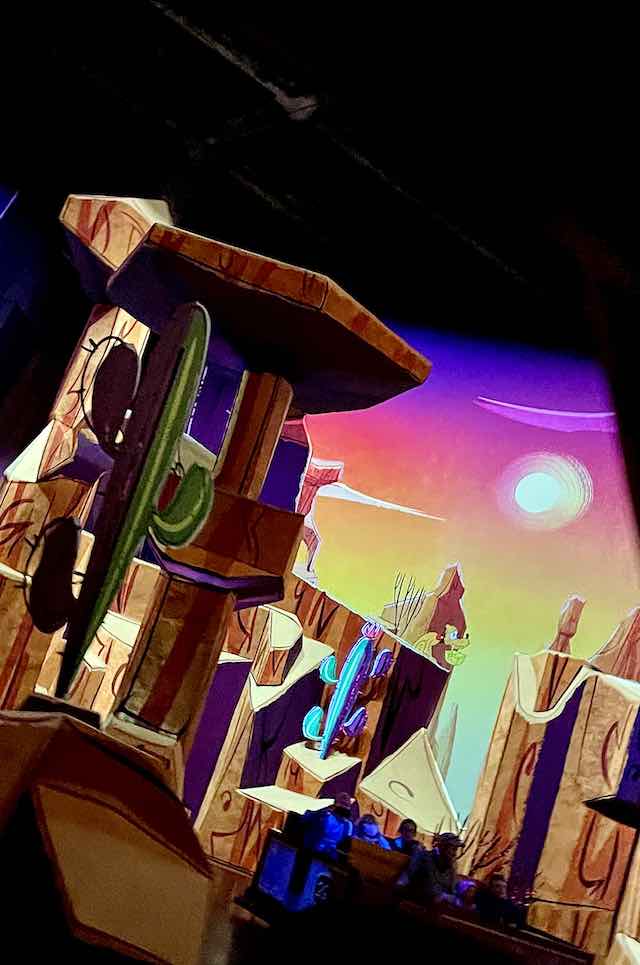 Pluto first appears in the room where there appears to be a scene out of the Wild West. Mickey and Minnie are working on trying to rope the train. If you spot Minnie upon the horse, simply look to the left. There on a cliff, near the ball of sun, you will spot Pluto holding a picnic basket. He is sitting near the top of a cactus and eventually fades into a shadow with a pair of blinking Pluto eyes.
Next is the carnival scene. If you look toward the front of the room, you will see a sign that says "Enter Here." There is a Twister poster beneath it. Pluto walks out under the "enter here" sign. Soon, he is followed by a popular trio: Huey Dewey and Louie. This is also a scene with other fun Easter Eggs. For example, you can find a Great Movie Ride Poster here, too!
In the Tornado room, Pluto is relatively easy to find. He is in the funnel cloud swirling around with his pals. It is probably the easiest time to spot him.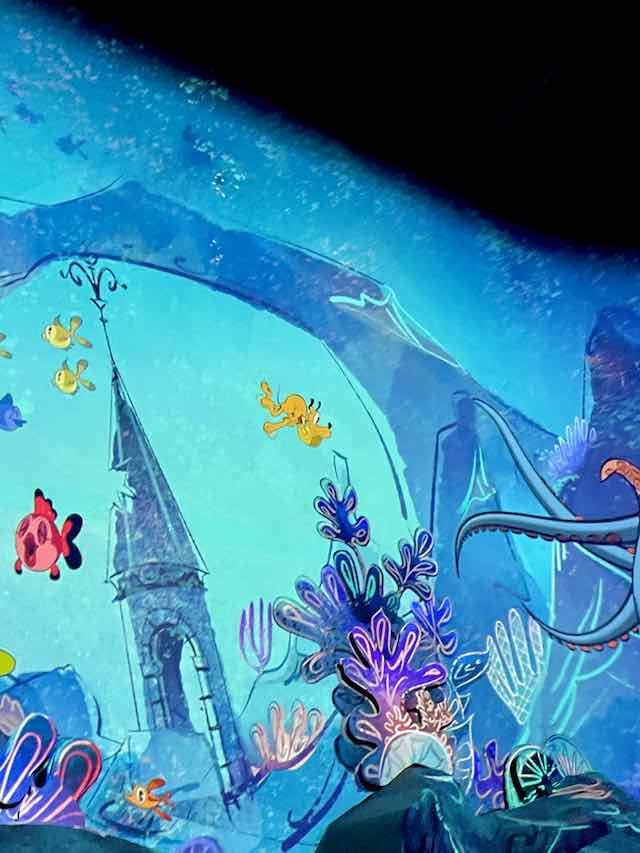 Next, you will head into the waterfall scene. You will not need to look for him until after you encounter the waterfall sequence and your ride vehicle turns back around. As soon as you turn around, you will see him swimming across the room on the wall you are facing. He swims all the way from the submarine to the arch-like rock formation. He disappears right before the squid starts blowing its trumpet.
You will swirl through a sewer to the big city. Begin looking for Pluto right after you see Pete using his jackhammer. If you look up at the building next to the lamppost, you will see him peeping out of the three windows above the sign that says "Flower Shop." He goes to the middle window and then the far window.
Pluto does not appear in Daisy's room, and I have not seen him in the room with the smasher. However, he does show up in the final room atop the picnic blanket with his pals Mickey Mouse and Minnie Mouse. All is well, and the picnic is ready to go after all!
Final Thoughts and More Games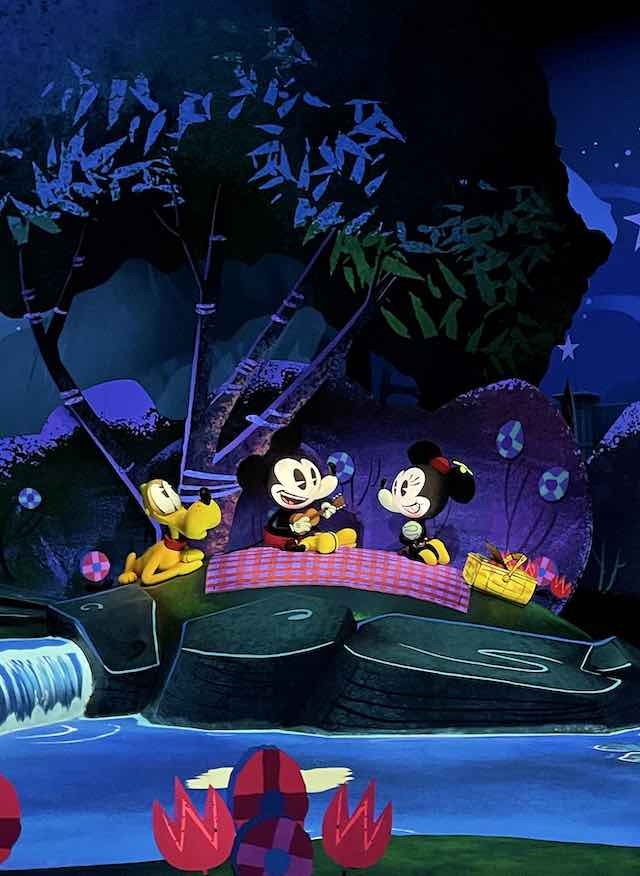 Overall, the Pluto Storyline is a fun little Mickey and Minnie's Runaway Railway bonus and a wonderful reminder of the attention to detail the Imagineers work into the storytelling that permeates attractions. It is a dusting of Disney Magic.
If you want more hidden games to play, we have got you covered! Head over here to see Donna's post on the hidden Pascal Game in the Magic Kingdom.
For hunts that last for an entire park visit, your little ones might also enjoy Kidcot over at EPCOT or Wilderness Explorers in Disney's Animal Kingdom. And of course, the parks offer Guests plenty of opportunities to engage in using MagicBand+ as well.
Have you been able to spot all the Plutos? Let us know! Also, do not forget to share this post with family and friends who may want to join in on the fun of finding Pluto on Mickey and Minnie's Runaway Railway.