Want to bring home a great souvenir for FREE at the Festival of the Arts? You don't want to miss this great treat.
Festival of the Arts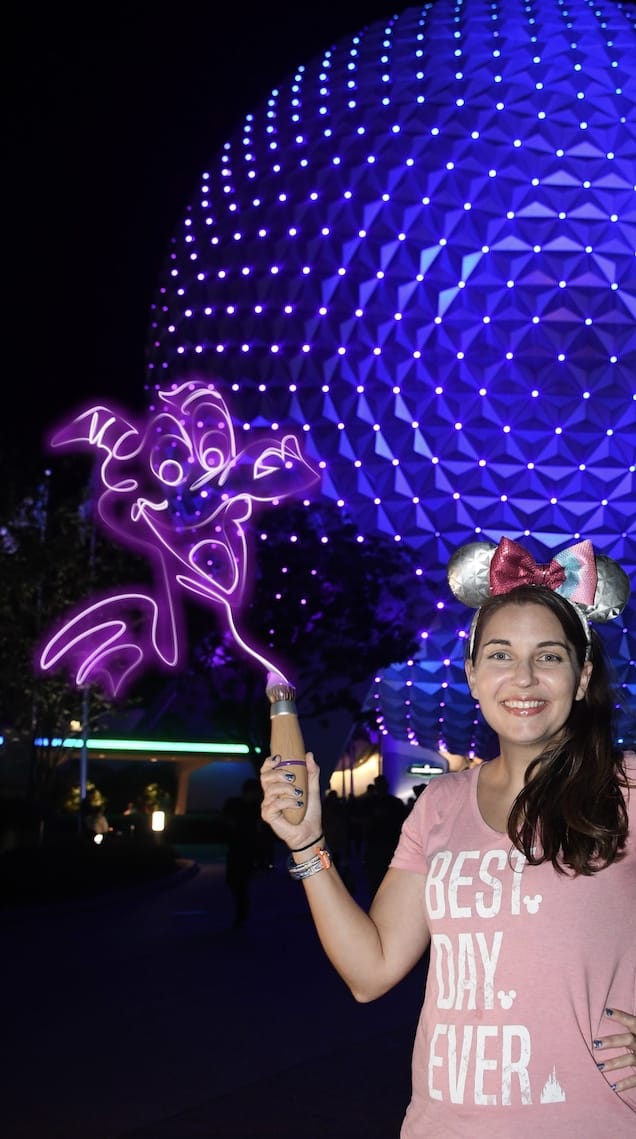 EPCOT's International Festival of the Arts is here now through February 20, 2023. From dozens of food and beverage items to fun photos and a special light show on Spaceship Earth. This is a guest favorite festival that allows you to truly be immersed in so many varieties of art.
Be sure to check out everything NEW for this year's festival. You can also find all of the menus for the many food locations HERE. One of the best parts of EPCOT's festivals is trying all of the different food from various food booths around the World Showcase. Be sure to check out these great food reviews from this festival:
Figment's Inspiration Station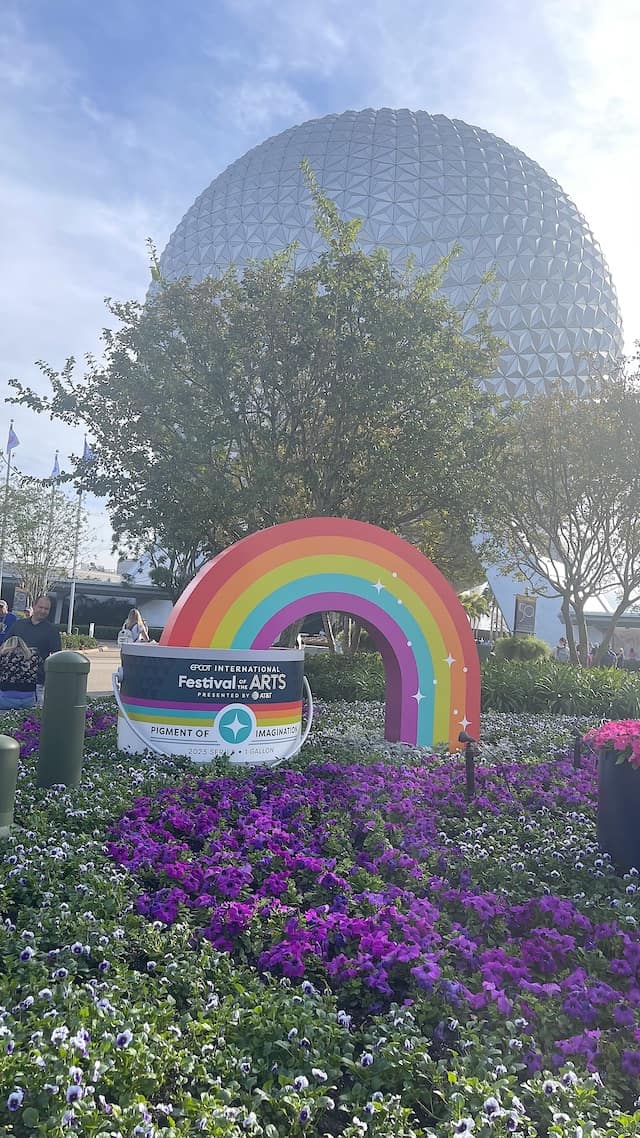 EPCOT's Odyssey Pavilion is a "must do" for all fans of that one little spark of inspiration, Figment. This location has restored parts of the original 1982 Journey into Imagination with Figment attraction. Be sure to check these out HERE. The Odyssey Pavillion is also home to great art displays for sale.
This is also home to a few festival food options inspired by Figment. Be sure to check out the review for the delicious Fruit Pizza. Many guests are ready to bring home the large Figment popcorn bucket. This is a fun souvenir but also quite large. I (Donna) opted for a much smaller Figment souvenir that is FREE.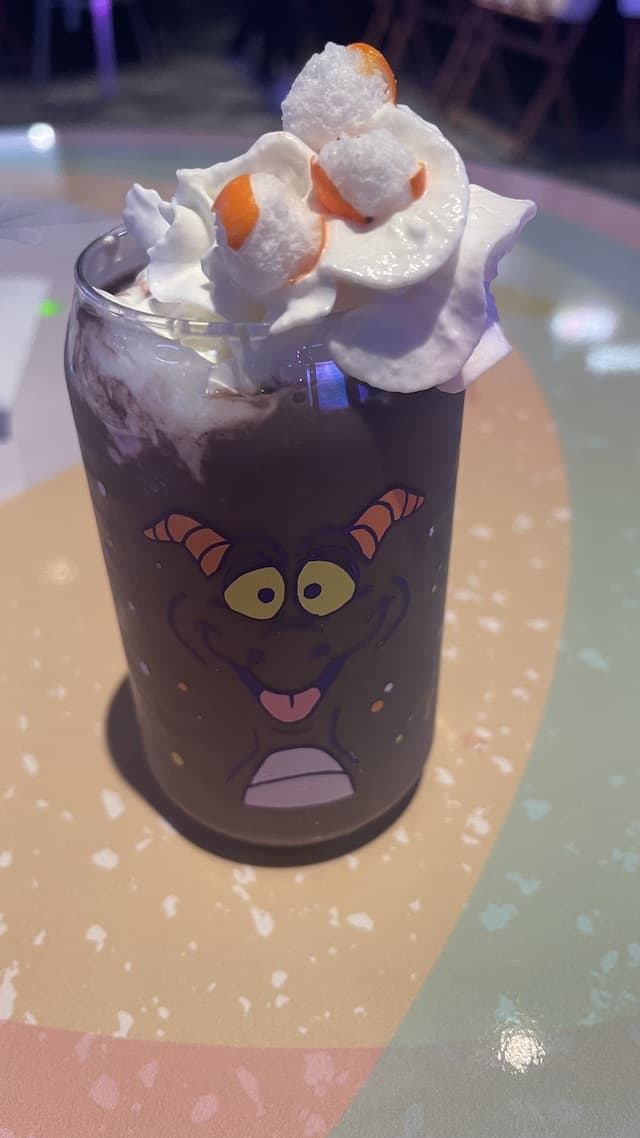 The Grape Smoothie is a NEW menu item that will bring back sweet memories of your childhood. This grape smoothie is topped with whipped cream and freeze-dried Skittles. The flavoring of the grape smoothie tastes just like a grape Skittle.
This makes a great cool treat. I will admit that I enjoyed my first sip after enjoying the Fruit Pizza. This initial taste was a bit dissatisfying. Thankfully, the following sips were absolutely delicious. The flavor of the grape smoothie is delicious.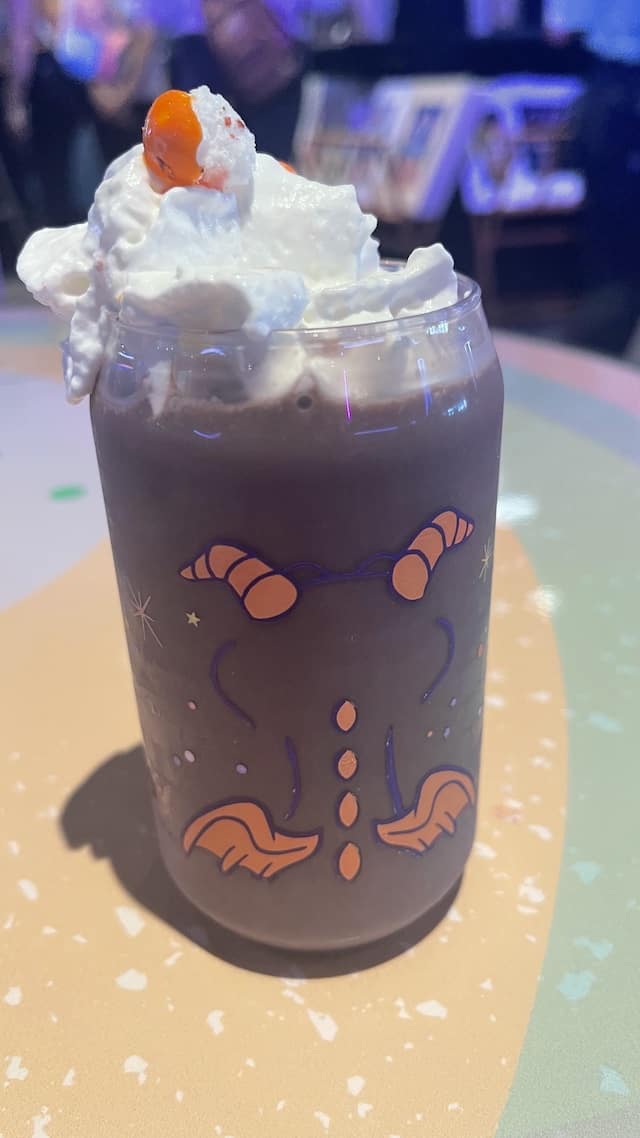 After enjoying the grape smoothie, you then have a great Figment souvenir to take home. At just $5.50 this is a great cool treat to enjoy in the park and a great souvenir to take home.
For just $5.50 you can enjoy a delicious Grape Smoothie and take home a great plastic Figment souvenir cup.
What do you think of the many food options at the Festival of the Arts? Do you like the Figment Inspiration Station at the festival this year? Have you tried this grape smoothie? Share your thoughts with us in the comment section.