The refurbishment was set to end yesterday, but it appears that the attraction's reopening is now indefinitely delayed.
Refurbishments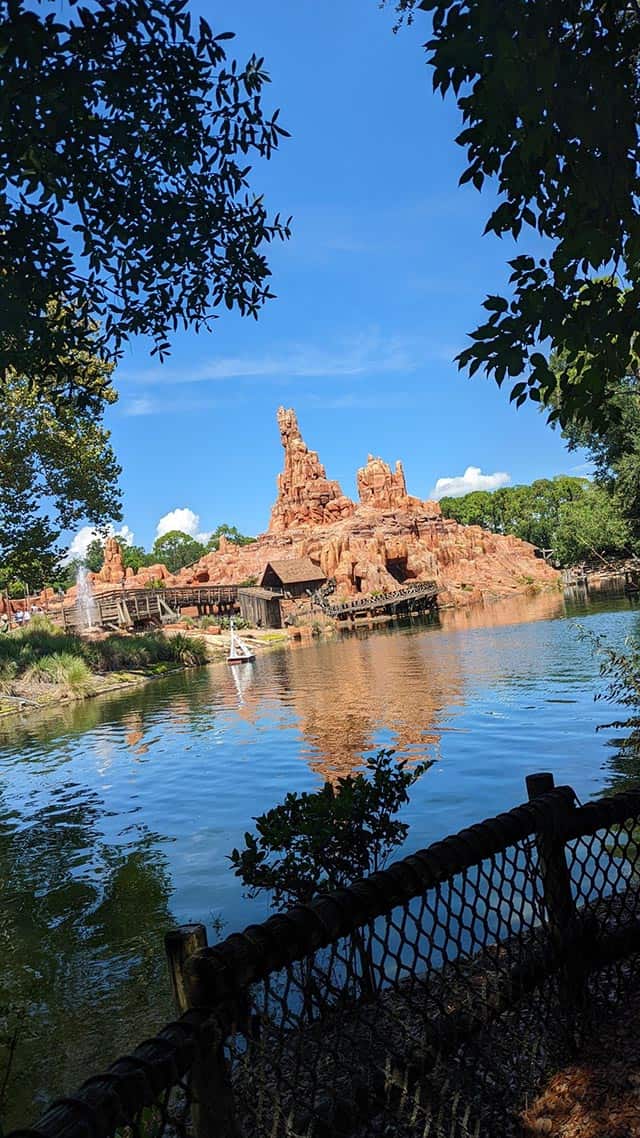 Refurbishment is a dreaded word for Disney fans who will soon be visiting the Disney Parks. In theory, we all understand that refurbishments are a necessary part of keeping each park magical.
However, it is sad when one of your favorite attractions are affected by a refurbishment. Big Thunder Mountain Railroad closes next month. Splash Mountain will also close to be re-imagined into Tiana's Bayou Adventure.
Not only that, but we shared even more refurbishments coming to Disney in 2023 HERE. And Disneyland also scheduled several attraction refurbishments next month as well. See the latest HERE.
The American Adventure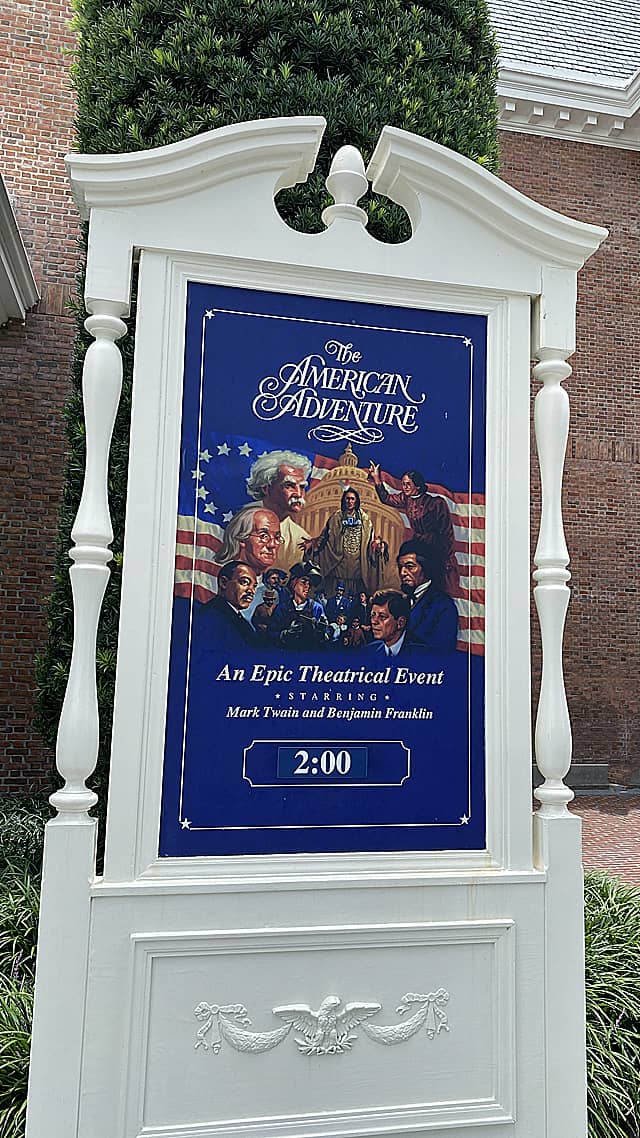 The America Pavilion is located between Italy and Japan Pavilions. If you walk from Epcot's front World Showcase entrance, it is halfway around the World Showcase lagoon. Check out the complete guide to this pavilion HERE.
At the American Adventure, guests feel America's inspiration to greatness in an inspiring retelling of America's history. In this dramatic attraction featuring 35 Audio-Animatronics figures, digital rear-projection images on a 72-foot screen, and patriotic songs, you watch as America's story unfolds.
Indefinitely Delayed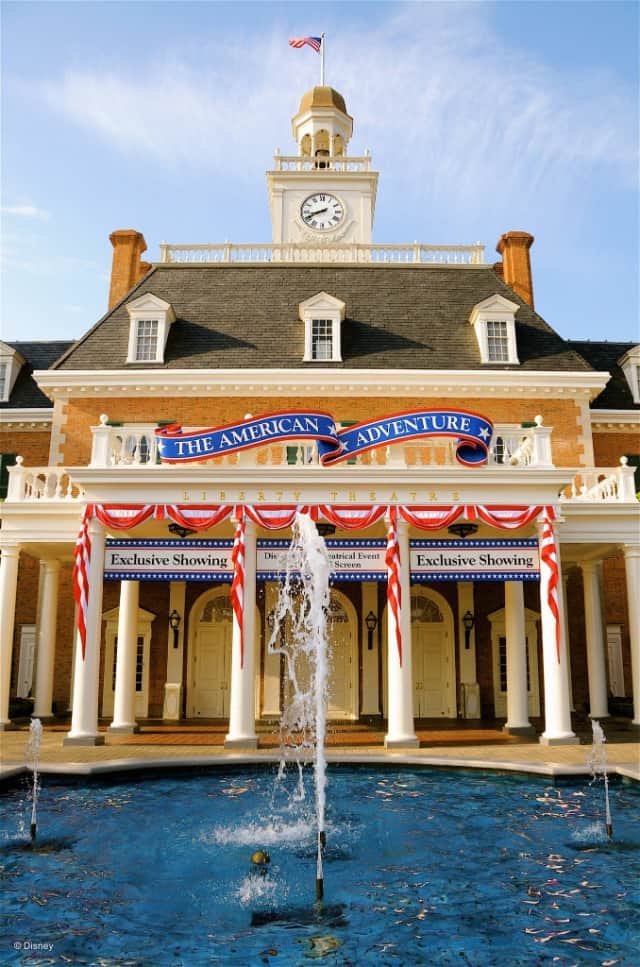 We announced a refurbishment for The American Adventure show HERE.
The American Adventure show closed on September 19. At that time, no reopening date had been set and the Disney calendar stopped on November 6. Then, in October Disney announced a reopening date of December 18. However, they pushed back the refurbishment by one day – today, December 19.
However, just one day later, Disney extended the refurbishment indefinitely! Right now, the refurbishment calendar only goes through the end of February, and The American Adventure is still listed through February 27, 2023.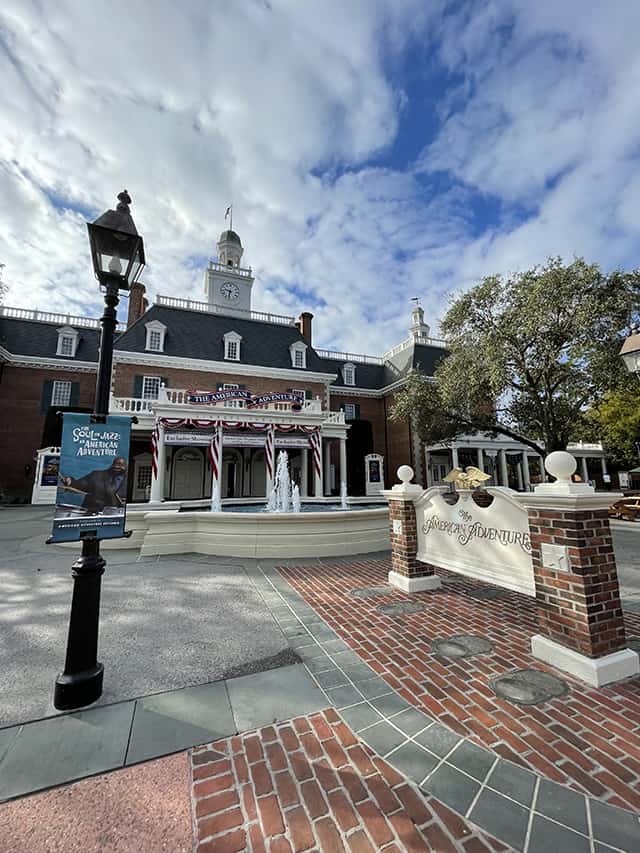 There is no telling what the issue is or if the refurbishment will truly last that long. We will be sure to share any updates as they become available.
Do you love The American Adventure? Let us know in the comments below and on Facebook.