Attending Mickey's Very Merry Christmas Party with kids? Be sure to read on for these tips!
Mickey's Very Merry Christmas Party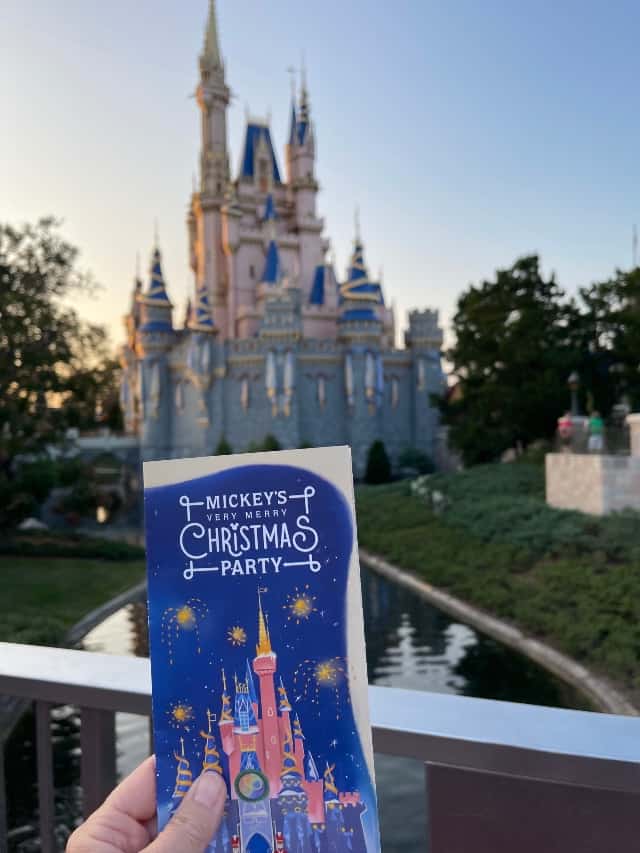 Mickey's Very Merry Christmas Party is truly one of the most fun ways to celebrate the holidays at Walt Disney World. Run as its own special hard-ticketed event, Mickey's Very Merry Christmas Party is the perfect way to enjoy Magic Kingdom with limited crowds as well as with special entertainment, snacks, ride overlays, and even snow on Main Street, U.S.A.!
The party runs from 7 p.m. to midnight on select nights in November and December. Each party night is now presently sold out for 2022!
Taking steps to effectively plan when attending the Christmas Party is a critical action, especially when you bring children along! Tickets are certainly not cheap and you will want to maximize your time and your fun while attending the party. If you plan to bring children along for the fun, read on for our best tips!
Tip #1: Rest up the Day of the Party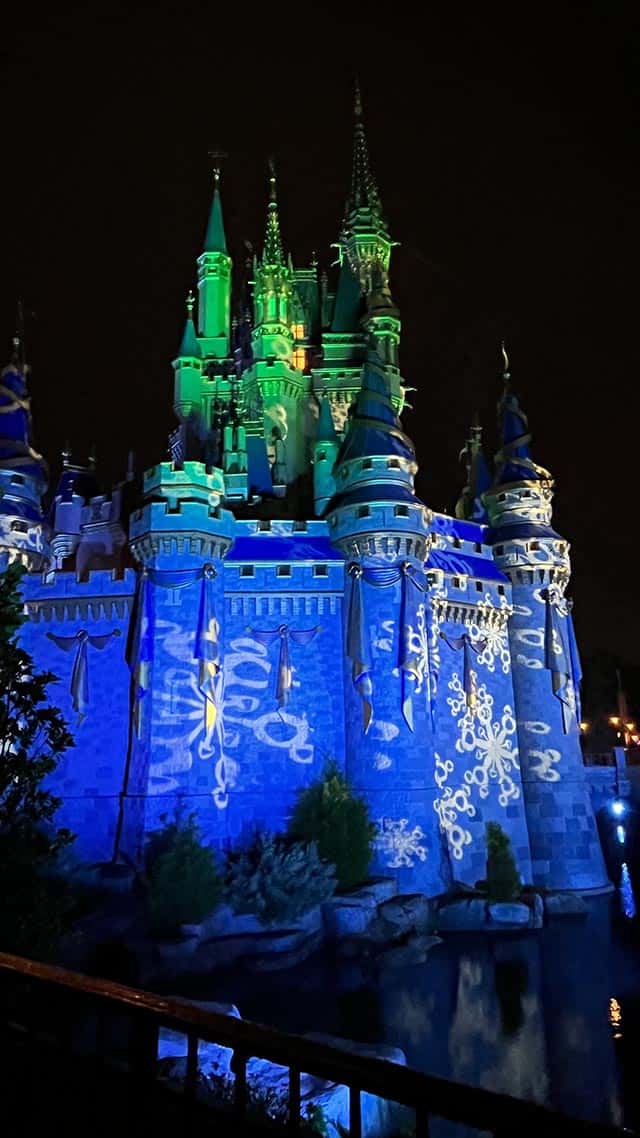 If you are planning to stay late at the party, it is so important to rest up on the party day. My boys typically go to bed around 8:30 p.m. on a normal evening, but with strategic planning, they were able to stay up until 1 a.m. on the night of the party!
The party day is a great day to plan a resort day with time to enjoy your resort's amenities and rest. Alternatively, you may choose to visit a park during the morning of the party and rest in the afternoon. Remember, however, that the party ticket grants you early entry to the Magic Kingdom at 4 p.m., so the best way to maximize your time and money might be to not buy a park ticket for your party day.
My family members are all annual passholders, so we weren't concerned about the cost of a park ticket for party day and visited Hollywood Studios the morning of the party. We slept in, did not rope drop, and managed our expectations for our visit to Hollywood Studios. Our group really only had three priorities: Mickey and Minnie's Runaway Railway, MuppetVision 3D, and Slinky Dog Dash. We also had a lunch reservation for Hollywood and Vine for Minnie's Seasonal Holiday Dine.
We entered the park around 9:30 and, by noon, had accomplished all we had hoped to accomplish and more at Hollywood Studios. We made our way back to the Wilderness Lodge for a quick swim and nap time before heading to the party. With kids, a nap is crucial!
Tip #2: Show up Early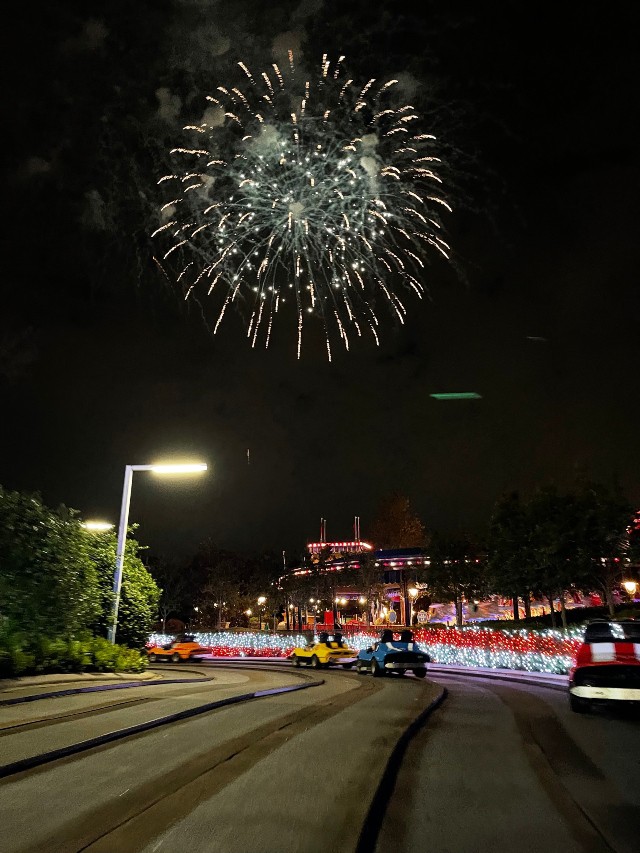 After nap time, we made our way to the boat dock at the Wilderness Lodge with the plan of being in the park by no later than 5 p.m. Guests with a park ticket for the party day can show up at any time (either at the start of the day with a Magic Kingdom reservation or after 2 p.m. with a park hopper ticket). Guests with party tickets only can be admitted as early as 4 p.m.
Showing up early to the party allows you to maximize your ride time and really experience some of the attractions you'd like to experience without cutting into party time. While we were back at the resort, I worked on a Genie+ stack and I was able to reserve Lightning Lanes for Haunted Mansion, Jingle Cruise, and Peter Pan's Flight for us to enjoy between the hours of 5-7 p.m. Showing up early and planning ahead allowed us to accomplish some of our "must rides" prior to the party, which meant we had more party time to enjoy the unique offerings.
Additionally, showing up early means you can maximize your time that your children are "fresh" and awake, therefore allowing you to leave early from the party if needed if your kids get too tired.
Tip #3: Split up to Maximize Party Time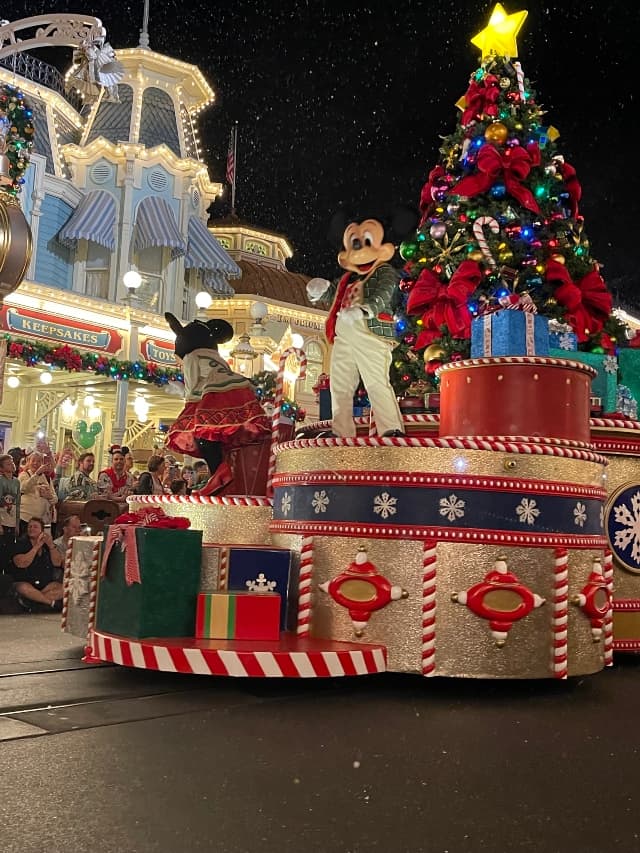 After the party started and restaurants opened back up (many restaurants close from 6-7 p.m. as the park transitions from day operations to party operations), my family and I grabbed some quick supper at Casey's Corner and had a hub grass picnic. We then split up around 7:45 p.m. My husband and mother took my boys to watch Mickey's Most Merriest Celebration stage show and to grab some cookies and hot chocolate at various designated locations while I saved our parade spots on Main Street for the first parade viewing.
Splitting up allowed us to save perfect seats for the parade while also maximizing our time and enjoyment for my kids. They brought back all of the cookies they collected and we had a cookie picnic sitting on Main Street while waiting for the parade to begin.
Tip #4: Stock up on the Goodies!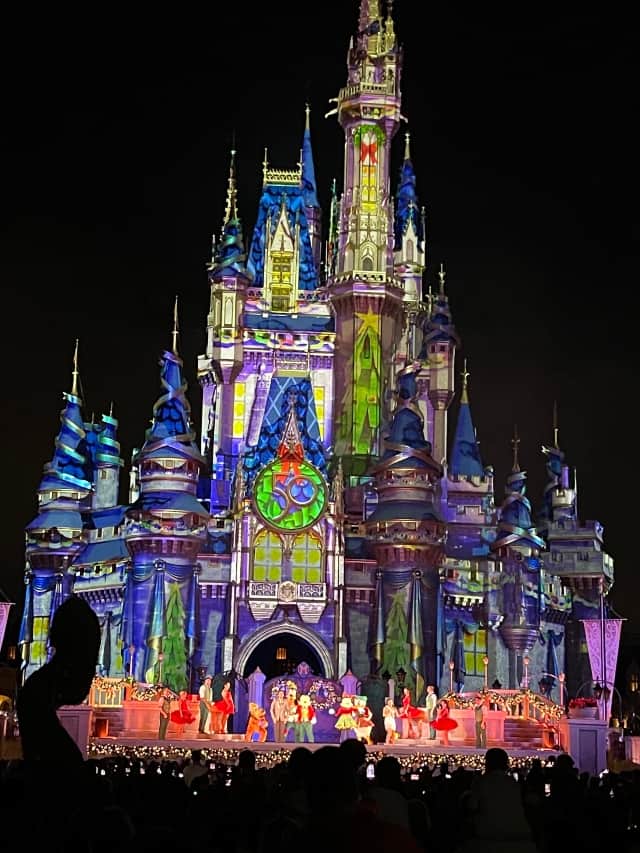 Stocking up on the cookies is so much fun with kids! The boys went through and grabbed cookies for the parade, but we also went throughout the night to get cookies and festive drinks. We took all of our extras back to our resort and had great snacks to munch on throughout the remainder of our trip!
While we did take the time to eat at Casey's Corner at the beginning of the party, we didn't end up buying any more of the exclusive snacks because we enjoyed the cookies so much, which was a great money saver!
Tip #5: Prioritize Unique Entertainment and Experiences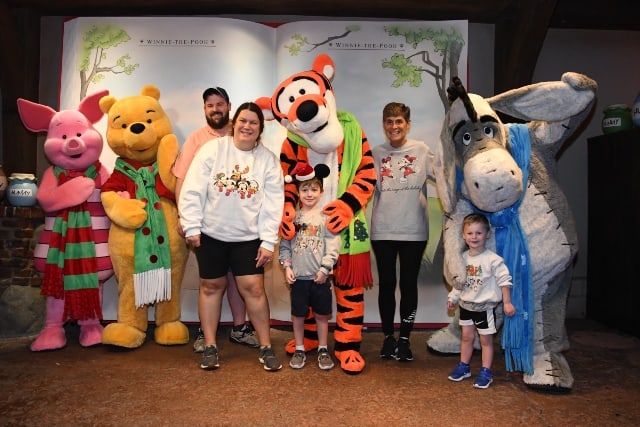 While you are at the party with your children, consider prioritizing the unique entertainment and experiences dedicated only to the event. We spent time saving a spot for the Once Upon a Christmastime Parade because this was the most important experience that our kids wanted to enjoy from the party.
We also waited in a small line to meet Winnie the Pooh and friends because this was a priority for our kids. We didn't, however, wait in line for any ride or attraction that could be experienced outside of the party. If the attraction wasn't a walk on, we simply skipped it and chose to prioritize our party time with party exclusives. I would strongly recommend doing this with kids as a way to determine priority and exactly what you want to accomplish!
Tip #6: Manage Expectations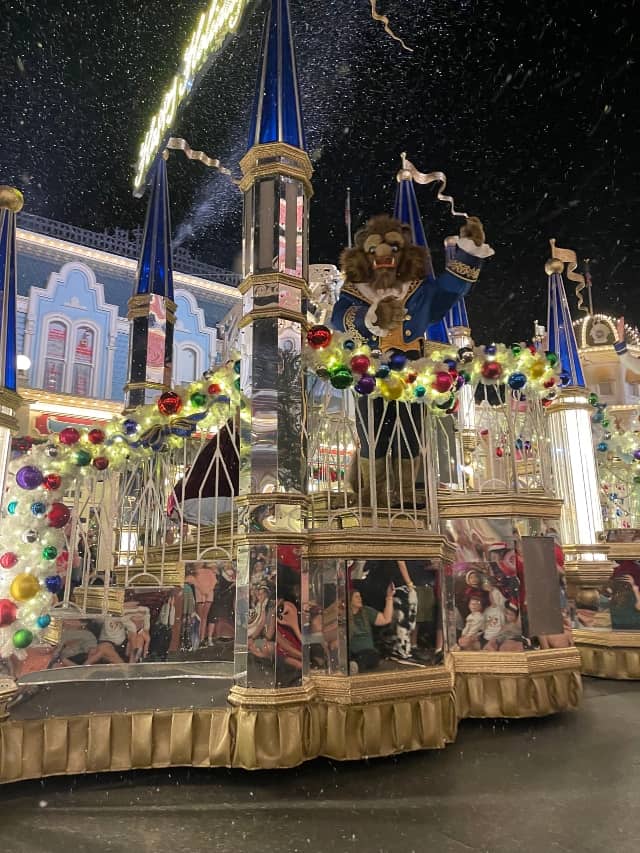 Going hand in hand with the tip above, it is so important to manage your expectations. Even with lighter crowds and extra time, it is impossible to experience everything the party and Magic Kingdom have to offer in one night! Go in with realistic expectations, and also consider the needs of your children.
It is very possible your kids cannot "hang" until the end of the party. While crowds are lighter for later stage shows and parades, it might be in your best interest with young children to attend the first viewing of the parade or stage show and plan accordingly so you don't end up with sleepy kids who miss it!
Tip #7: Strategically Select Your Resort Accommodations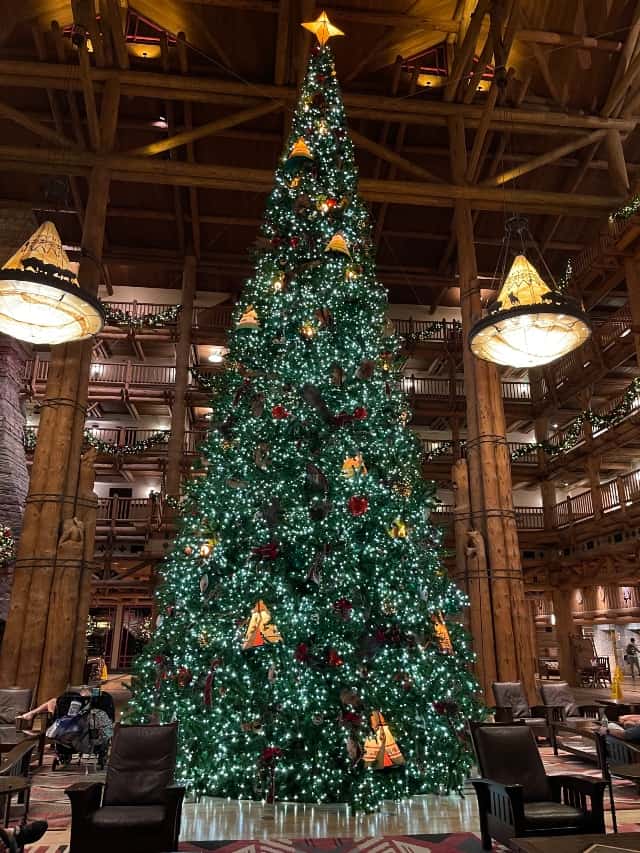 Strategically selecting your accommodations for the party night is an important strategy to make the end of the night seamless. We stayed at the Wilderness Lodge and had just a short boat ride from the dock to our resort. For the Halloween Party earlier this fall, we stayed at the Grand Floridian and had access via monorail to our resort hotel.
For late nights in the Magic Kingdom, I would strongly suggest a Magic Kingdom area resort with monorail or boat access for easy transport to and from the parks. There is no fun in having tired and cranky kids and having to wait forever for a bus to come, or, worse, have to transport back to your car and then drive back to your off-property accommodation.
Overall, Mickey's Very Merry Christmas Party might just be my favorite "enchanting extra" I've experienced thus far with my children. Everything about the party was perfect, from the weather to the lighter crowds to the entertainment. By planning ahead and using the tips above, I was able to have a truly magical time with my young children.
What are your experiences with bringing kids to the Christmas Party and other "after hours" events? Do you think it is worth it? What advice do you have to share? Comment below or continue the conversation on our Facebook page!