If you have an upcoming trip to the Magic Kingdom, you have to read about this strategy!
Magic Kingdom and Crowds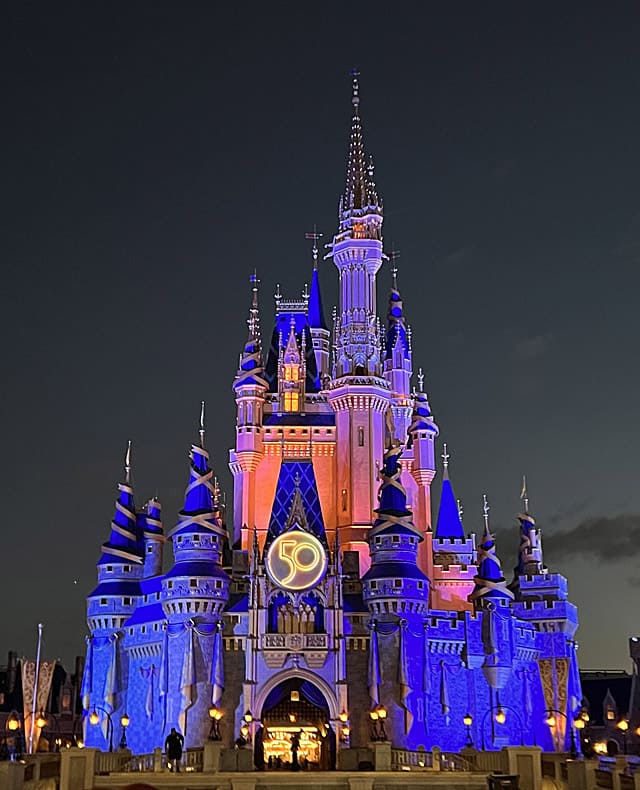 There is no denying that Walt Disney World is BUSY in 2022! The crowds have been high since the start of the new year, even on days that historically have low crowds. In order to avoid waiting in long lines, it is important to have a touring plan and a solid strategy.
The best place to start is always at Character Locator, where you can get great information about crowd calendars, build itineraries, see expertly created touring plans, and more. It is also a great idea to read up on all of our blog posts about Genie+, rope dropping, and other touring strategies to help you plan your day.
I (Jaelyn) used these tips and another important strategy when planning for an evening at the Magic Kingdom in late January 2022.
Genie+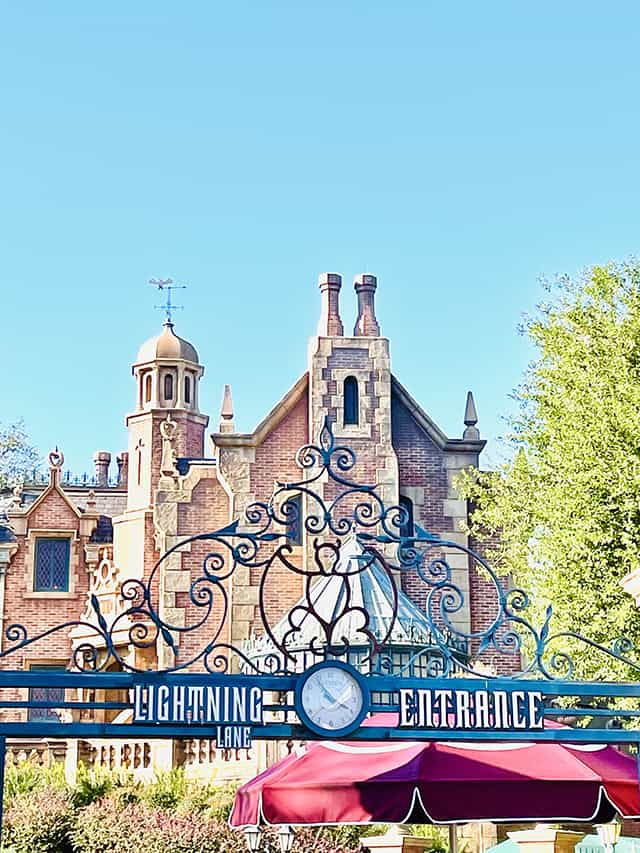 Genie+ has been a very controversial addition to the Disney parks. As the product designed to replace the Fastpass system, guests are able to purchase Genie+ for a set price to receive expedited access to various attractions throughout the parks. Additionally, two of the most popular rides in each park are available for Individual Lightning Lane purchase.
While there has been a lot of commentary about the existence of Genie+ and its use in comparison to the old Fastpass system or to a system of purely standby experiences, Genie+ is here to stay. We recently reported that a shocking percentage of guests are using the system. Whether you like Genie+ or not, there are definitely some circumstances where purchasing the service might be worth your while.
My Experience Details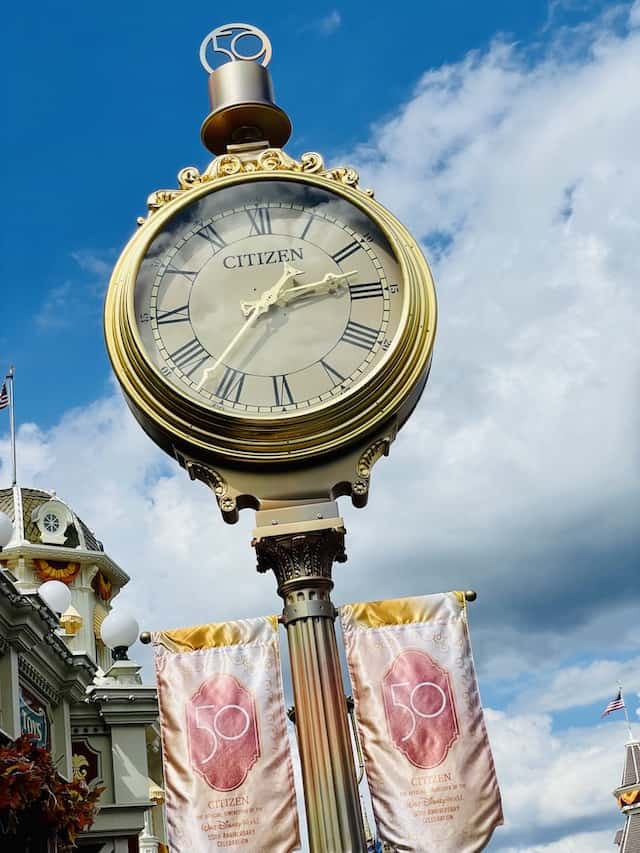 I planned a quick trip over the last weekend for my husband, my oldest son, and myself. We planned to arrive at the Polynesian at 5 p.m. on a Friday night and to leave at 4 p.m. on Sunday, leaving less than 48 hours total for the trip.
Knowing that this would be a very quick trip and wanting to pack in as much as possible, I planned to purchase Genie+. This article will focus on the strategy I used to plan our arrival day's touring plan at the Magic Kingdom.
Plan and First Lightning Lane Purchases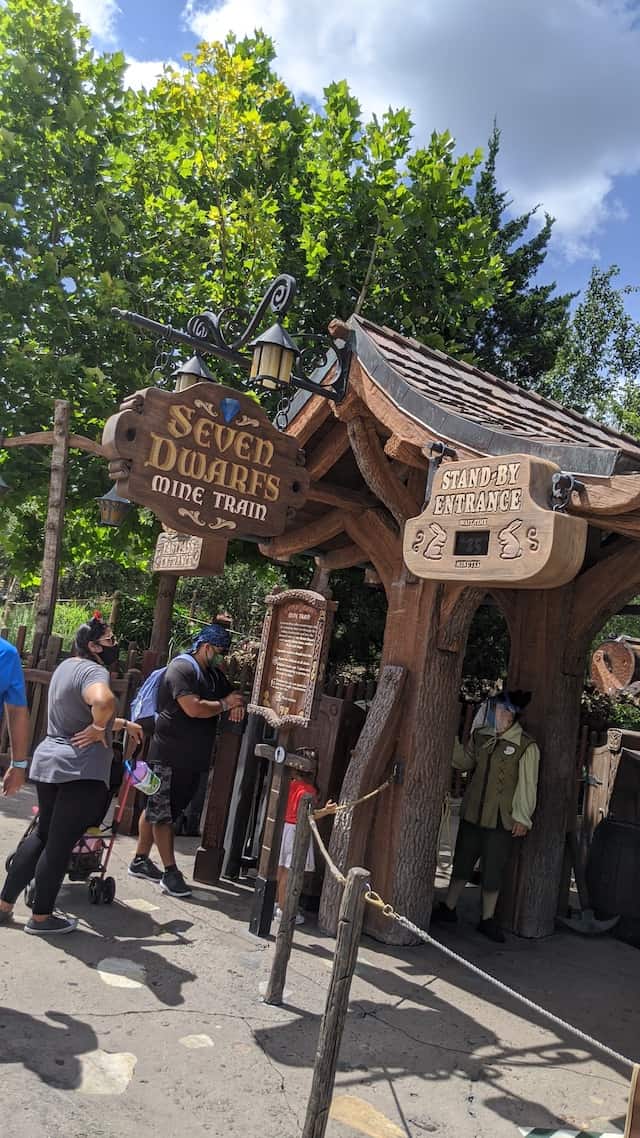 My first purchases for our evening at the Magic Kingdom actually happened at home! I knew that we would need Genie+ for our evening in the Magic Kingdom because we would only have roughly four hours (6 p.m.-10 p.m.) to tour.
The strategy that I utilized that you need to be aware of is the stacking strategy. I knew we didn't plan to enter the parks until the evening hours, plus I knew that I could book new lightning lanes at 7 a.m. and every two hours after park opening.
With this strategy, I was able to have six stacked lightning lanes prior to entering the park!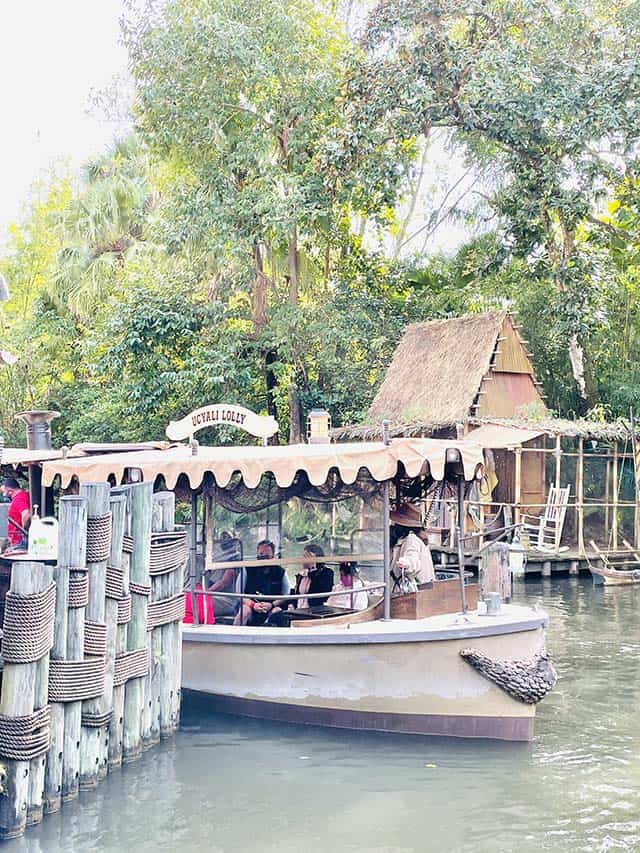 At 6:55 a.m., I logged into the My Disney Experience app and purchased Genie+ for my travel party. At exactly 7 a.m., I first purchased an Individual Lightning Lane for Seven Dwarfs Mine Train to be redeemed between 6:15-7:15 p.m. For Individual Lightning Lane rides, you are able to choose a time from any of the times available, similar to the experience of booking a dining reservation.
Next, I went to my tip board to select my first Genie+ lightning lane attraction. With the standard Genie+ attractions, you are only provided with one available time to book. I knew I was looking to book Jungle Cruise or Peter Pan's Flight first as these attractions are some of the most popular. After refreshing multiple times, the only ride with an available return time after 6 p.m. (the time I estimated we'd arrive at the Magic Kingdom) was Jungle Cruise from 5:30-6:30 p.m. I grabbed this attraction.
Next Booking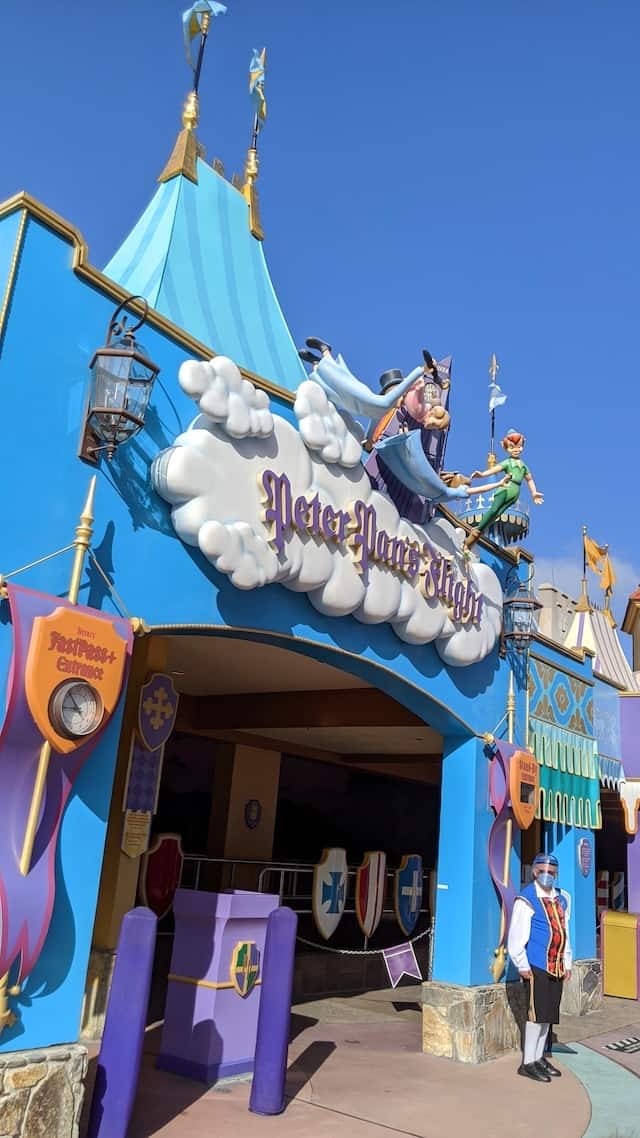 The rules for Genie+ state that you can either book your next attraction after tapping into your first attraction or two hours after park open. Magic Kingdom opened at 9 a.m. on the day we visited. This meant that I could book my next lightning lane at 11 a.m.
At 11 a.m. we were on the road on the way to the airport. I logged into my app, checked the tip board, and saw that there was a return time available for Peter Pan's Flight for 6:00-7:00 p.m.
Unlike the Fastpass system, Genie+ allows guests to have overlapping return times. This is actually great for guests who understand the layout of the parks and know what is "doable" in a given time frame. There is no reason to only book one attraction each hour, especially if rides are closeby!
At this point, I had three attractions booked before we were even at the airport!
Booking at the Airport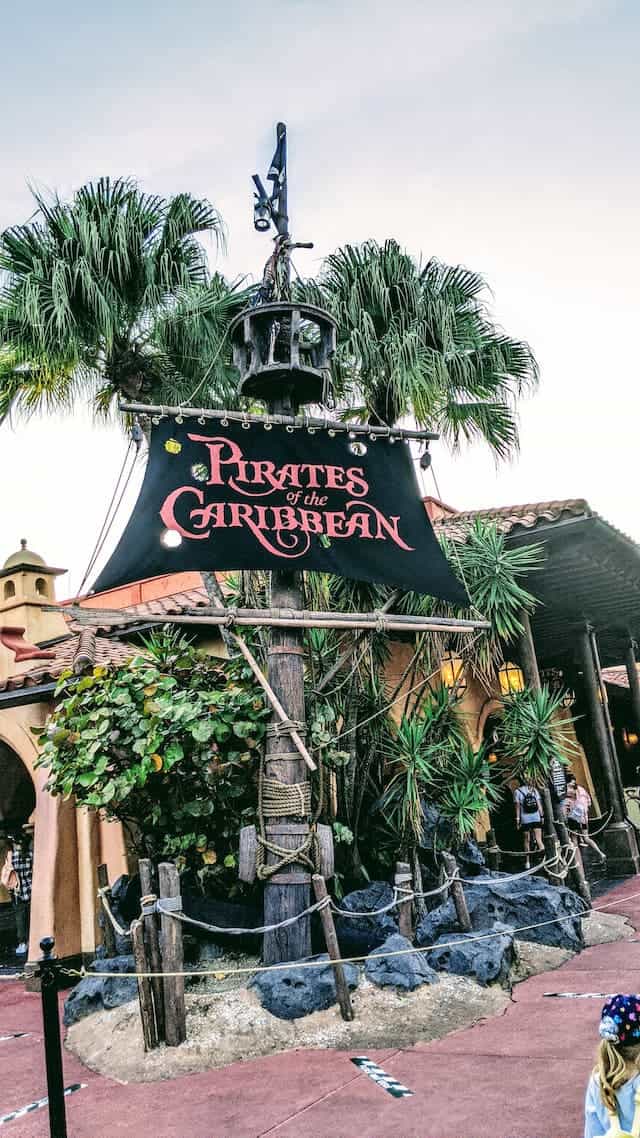 My next time to book was 1 p.m. Our flight was scheduled to leave at 1:45 p.m., so I was able to book prior to boarding the plane. When I got on my tip board, initially there was not much to book in my time frame. Most of the attractions were showing return times for early evening (4 p.m. or so), which wouldn't work for us.
After refreshing several times, I was able to get Pirates of the Caribbean for 6:15-7:15 p.m. I still wanted to get Haunted Mansion and Big Thunder Mountain Railroad before entering the park, but Haunted Mansion was showing as currently unavailable.
Last Two Bookings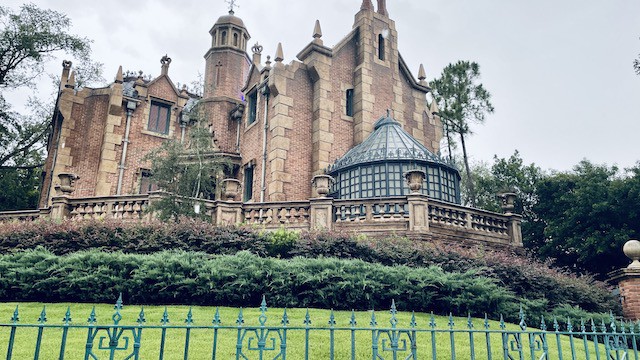 Our flight landed a little after 3:30 p.m. As soon as it landed, I booked Haunted Mansion, which must have come available sometime in the two hours since my last booking. I scheduled this for 8:00-9:00 p.m. At 5:30 p.m., we were on the monorail from the Polynesian to the Magic Kingdom. I grabbed a Big Thunder Mountain Railroad return time for 7:30 p.m.-8:30 p.m.
Recap of Strategy and Schedule
As a recap, here is what I had scheduled as we walked onto Main Street at 5:45 p.m. by using the stacking strategy: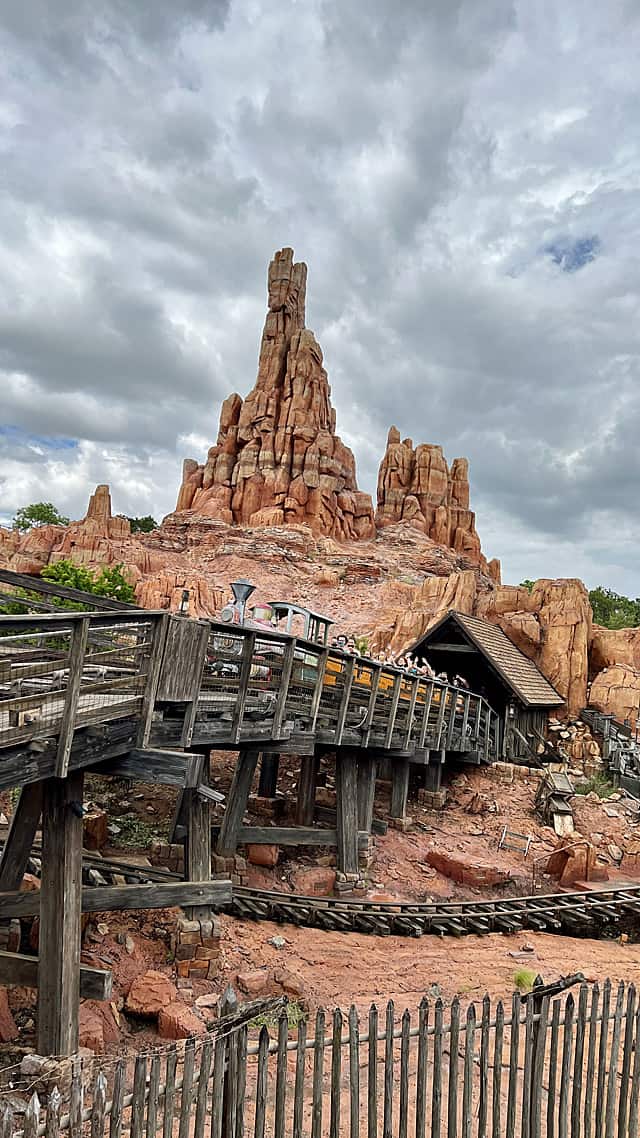 Jungle Cruise (5:30-6:30 p.m.)
Peter Pan's Flight (6:00-7:00 p.m.)
Seven Dwarfs Mine Train (6:15-7:15 p.m.)
Pirates of the Caribbean (6:15-7:15 p.m.)
Big Thunder Mountain Railroad (7:30-8:30 p.m.)
Haunted Mansion (8:00-9:00 p.m.)
We were able to accomplish all of these attractions plus dinner at Pecos Bill Tall Tale Inn and Cafe, three other attractions, and had time for shopping and several snacks along the way!
Tips and Tricks: What I Learned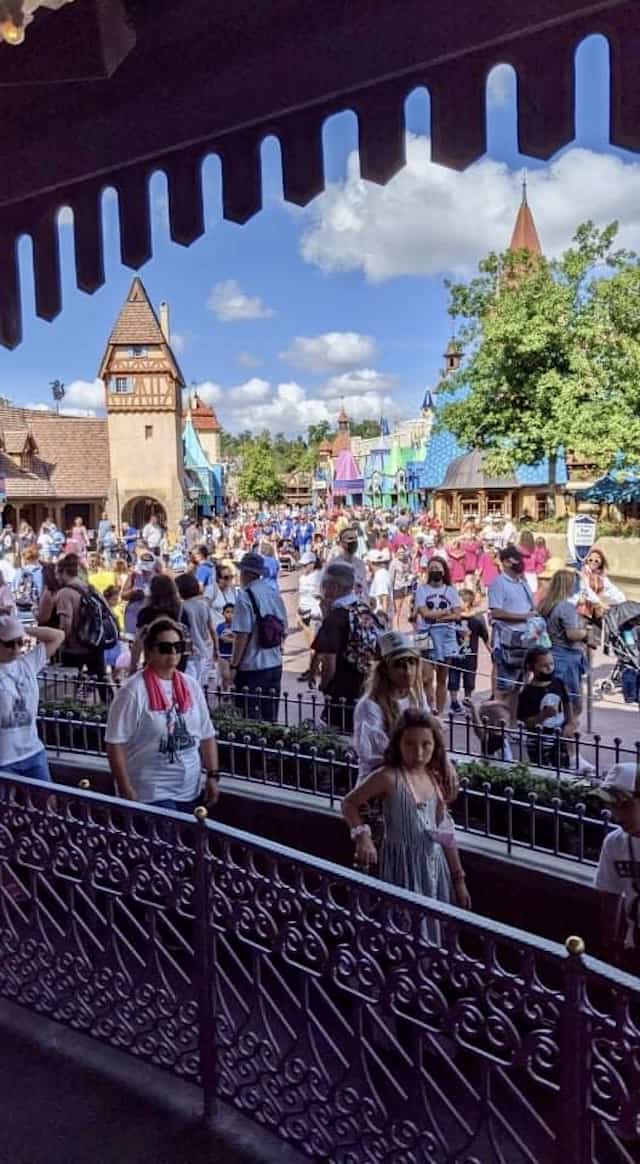 Through this experience, I learned that it is really possible to pack in a FULL day of touring in just a few hours, even when the parks are crowded! Using Genie+ this way does take strategy and dedication. I had to refresh several times for several minutes to get return times that worked with my plan. Persistence is key! I had no problem doing this on a travel day, but I wouldn't necessarily want to spend my entire vacation constantly refreshing every two hours.
I think this evening stacking strategy is best utilized on a travel day or a day where you are spending the morning at your resort before going into the parks in the evening. It could also be used for a day when you are starting at a park that doesn't necessarily need Genie+ (Epcot or Animal Kingdom) and hopping to Magic Kingdom or Hollywood Studios in the afternoon.
Overall, we had a lot of success using Genie+ to stack an epic evening at the Magic Kingdom. Could you see yourself using this strategy on your future visits? What successes (or failures) have you had with the Genie+ system so far? Let us know in the comments or on our Facebook page!
-Jaelyn