You don't want to miss our first-ever view inside the queue for Tron Lightcylce Run. This attraction looks AMAZING!
Tron Lightcylce Run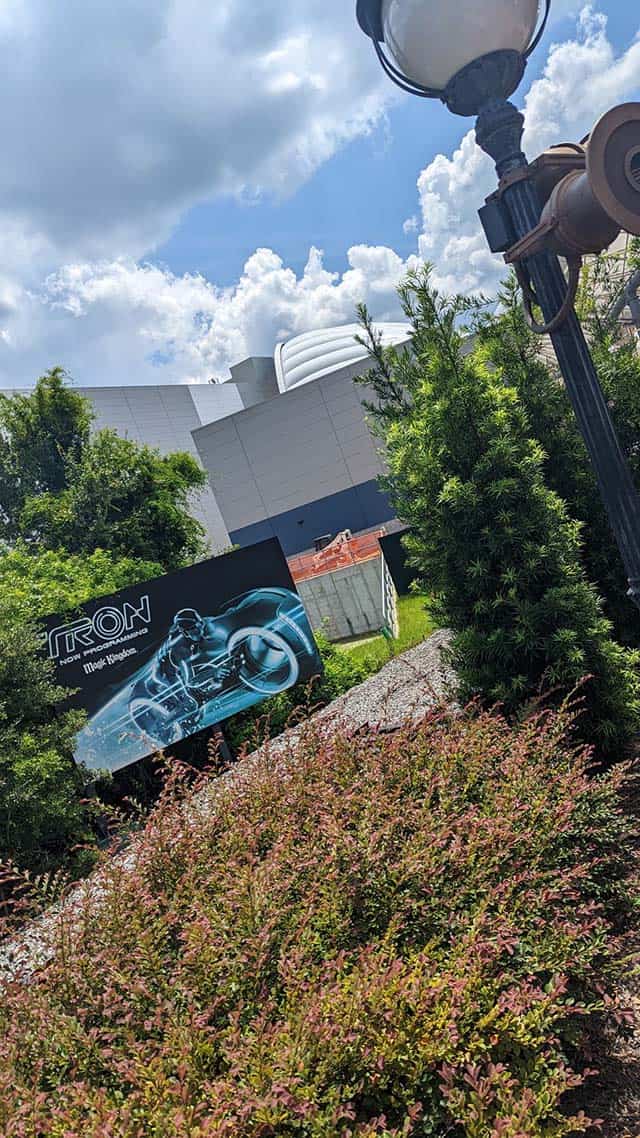 Tron Lightcycle Power Run roller coaster was first introduced to guests at Shanghai Disneyland Resorts. In this thrilling attraction, riders hop aboard motorcycle-style ride vehicles as they speed through the dark ride. It's even more exciting because it is one of the fastest indoor coasters in the history of Disney's parks.
The attraction is based on Disney's 1982 film TRON. The movie has the distinction of being the first film to combine live-action sequences with computer-generated and animated elements. Each day seems to point to another sign of the attraction opening. See the latest progress for Disney's TRON in this post HERE.
The big question many guests have is which queue options will be available for this new attraction. Check out the possible queue options HERE and also rumored dates for the opening and preview of this new attraction HERE.
First look inside Tron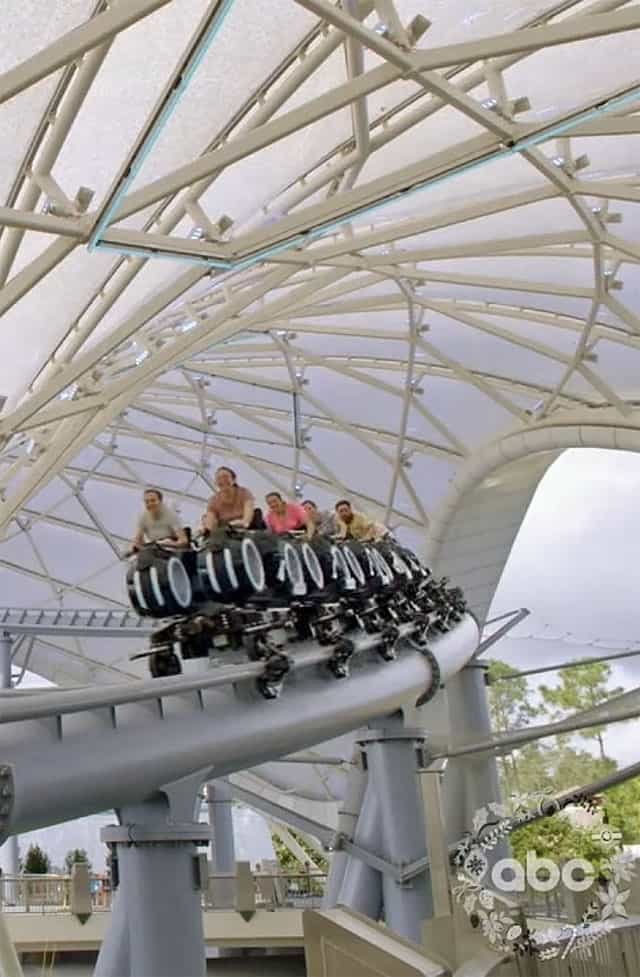 As you approach the new Tron attraction, you'll see the roller coaster whirling around the track and hear music playing. This builds excitement as you are about to experience this thrilling ride. Next, you'll go to the digitizing room, where you'll be scanned and turned into a digital version of yourself (shown above) as you enter the grid to race your opponents.
During the Wonderful World of Disney Magical Holiday Celebration, they shared an incredible video. Be sure to check out this great sneak peek of this attraction HERE.
We now have our first-ever look from the queue of Tron Lightcycle Run provided by BackDoorDisney. Check out this full video below:
The intensity is building for this attraction. The queue looks ready to begin filing guests in to enjoy this amazing attraction. We can't wait until we have confirmed dates for the preview and opening date for Tron Lightcyle Run.
What do you think of the queue for Tron Lightcyle Run? When do you think it may open? Share your thoughts with us on our Facebook Page.