Check out stunning pictures and incredible new details for the Tron Lightcycle Run attraction coming soon to Disney World.
Tron Lightcycle Run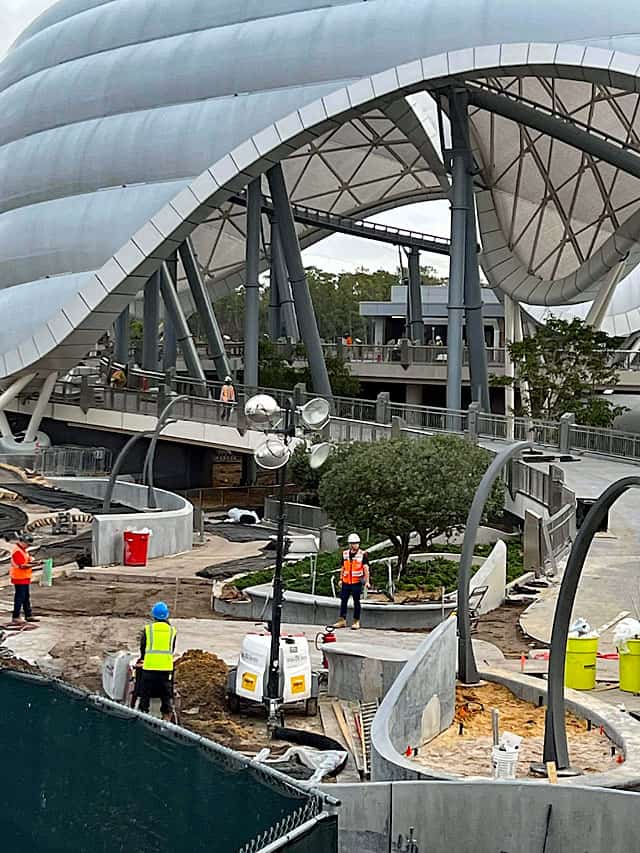 Tron Lightcycle Power Run roller coaster was first introduced to guests at Shanghai Disneyland Resorts. In this thrilling attraction, riders hop aboard motorcycle style ride vehicles as they speed through the dark ride. It's even more exciting because it is one of the fastest indoor coasters in the history of Disney's parks.
The attraction is based on Disney's 1982 film TRON. The movie has the distinction of being the first film to combine live-action sequences with computer-generated and animated elements.
Each day seems to point to another sign of the attraction opening. See the latest progress for Disney's TRON in this post HERE and the latest testing HERE. A large walkway leading up to the attraction is now complete and has been paved. Disney also installed greenery as well.
Turn into a Digital Version of Yourself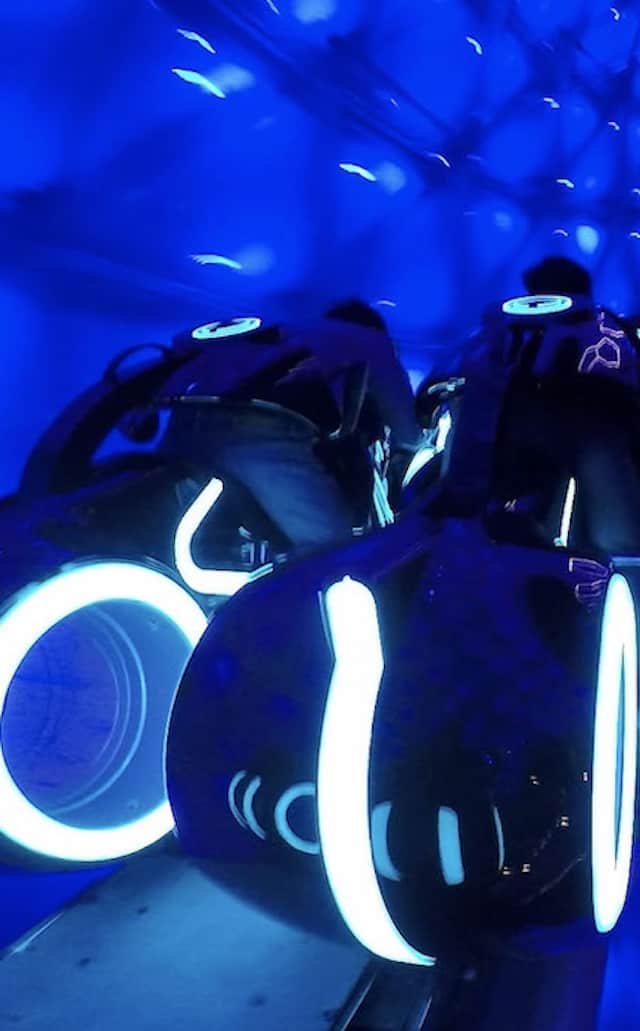 As you approach the new Tron attraction, you'll see the roller coaster whirling around the track and hear music playing. This builds excitement as you are about to experience this thrilling ride.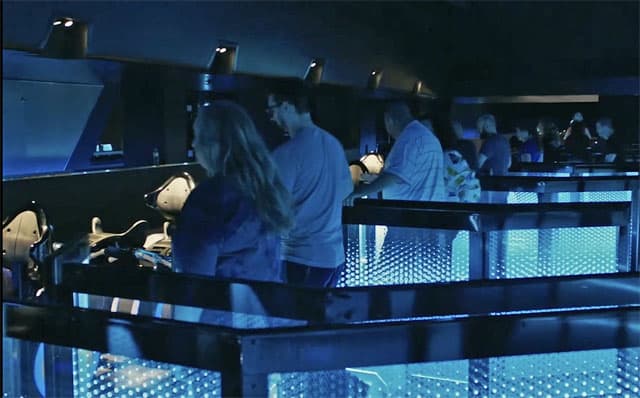 Next, you'll go to the digitizing room, where you'll be scanned and turned into a digital version of yourself (shown above) as you enter the grid to race your opponents.
More New Details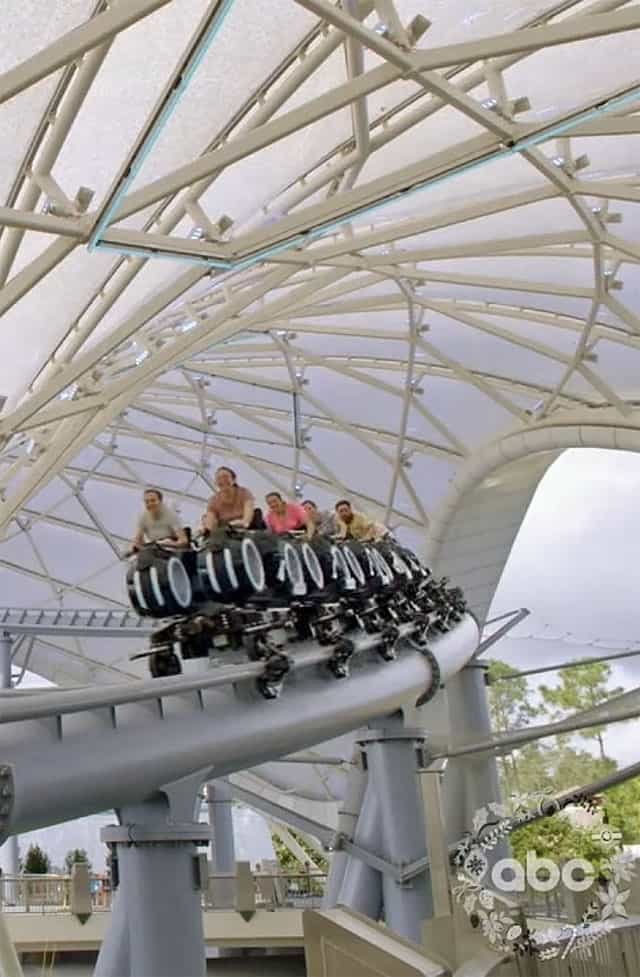 During the Wonderful World of Disney Magical Holiday Celebration, they shared an incredible video. During this video, I (Susan) was blown away at the details and incredible experience awaiting us!
Tron Lightcycle Run will be one of the fastest coasters at Disney World. Disney explained that even though it's a thrilling high-speed adventure, they want to make sure guests of all ages can experience this attraction. One of my (Susan) favorite things about Disney attractions is most of them allow the entire family to ride.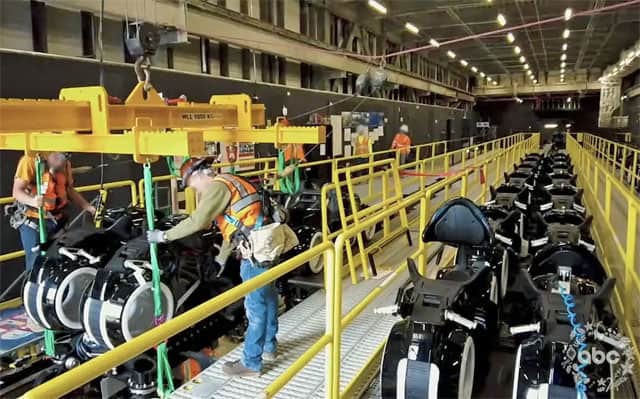 Unlike a traditional roller coaster, guests sit on the lightcycle in a prone position laying on your stomach. This allows you to have the same feel and energy of actually being in the film.
Tron fans will absolutely be thrilled with this new attraction. However, if you're not familiar with the storyline, it's going to be an entire new world for you to love. Take a look at the cool picture below to see the rider in action.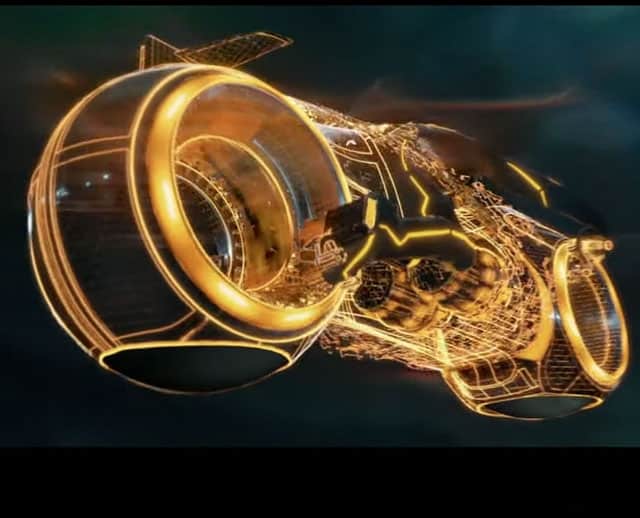 Recently, Disney announced that Tron Lightcycle Run will open in Spring 2023. Be sure to follow our Kenny the Pirate blog for more Tron details, including any preview announcement and a specific opening date.
Are you excited about the new Tron attraction? Or, are you more eager for the train to reopen at Disney World? Please let us know in the comments below or on our Facebook page.
Source: Wonderful World of Disney Magical Holiday Celebration television special