It seems like Tron construction is taking forever! However, this morning, we captured pictures of how Tron construction progress is going.
Tron Roller Coaster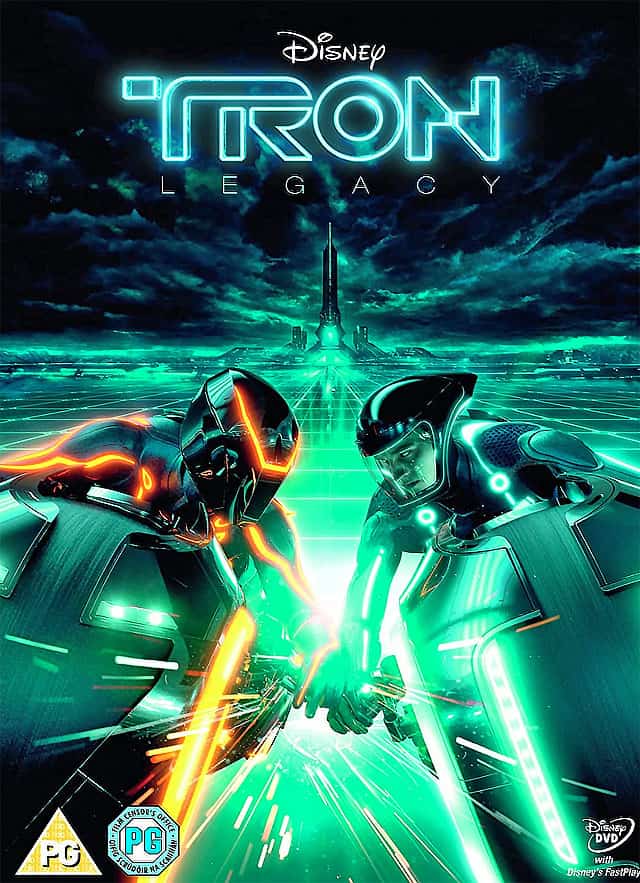 Tron Lightcycle Power Run roller coaster was first introduced to guests at Shanghai Disneyland Resorts. In this thrilling attraction, riders hop aboard motorcycle style ride vehicles as they speed through the dark ride. It's even more exciting because it is one of the fastest indoor coasters in the history of Disney's parks.
The attraction is based on Disney's 1982 film TRON. The movie has the distinction of being the first film to combine live-action sequences with computer-generated and animated elements.
Tron Progress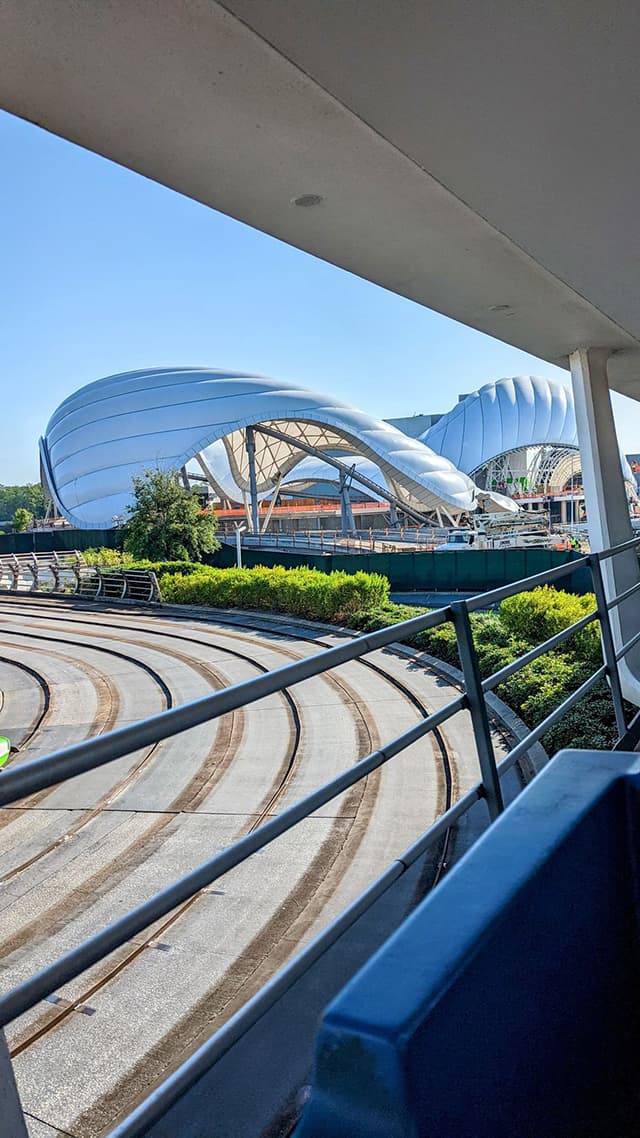 TRON was announced back in 2017, and seems like it is taking forever to complete! Some of the construction updates previously shared show work on the ride itself, testing the attraction, completing the Walt Disney World Railroad, lighting updates, and the Tomorrowland Light and Power gift shop closure. However, if you're looking for Tomorrowland souvenirs while it's closed head to the Big Top Souvenir Shop until it reopens on November 6.
Last month, we shared an opening timeframe of Spring 2023 HERE. Take a look at today's progress below.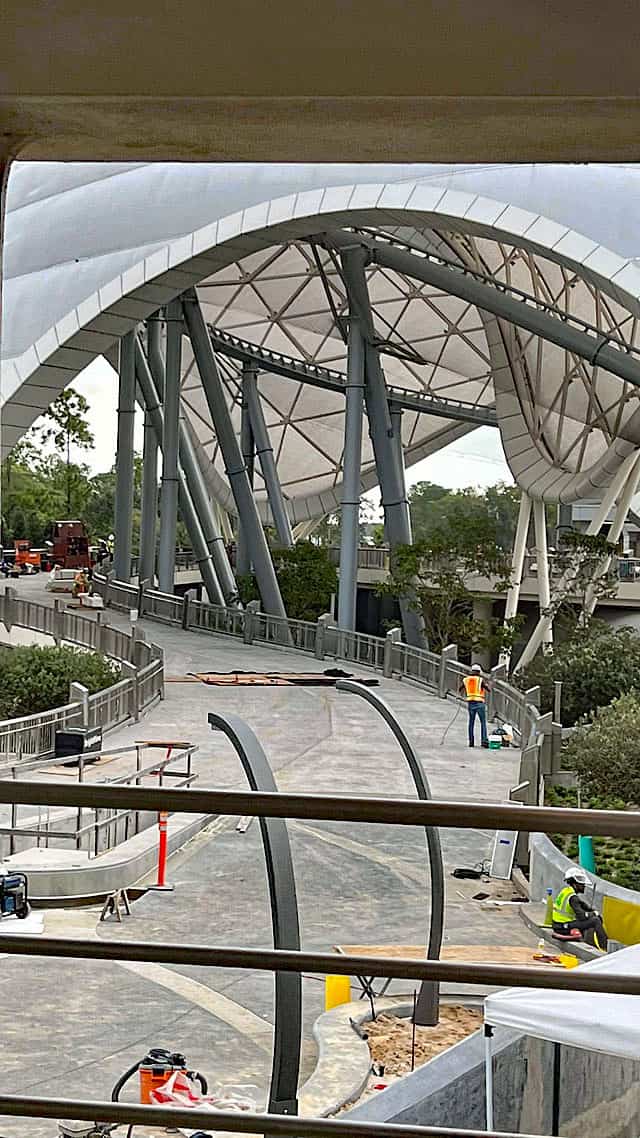 As you can see, the large walkway shown above is completely paved from this point to the entrance of the attraction. Greenery has been added to the exterior of the ride, but is still in progress.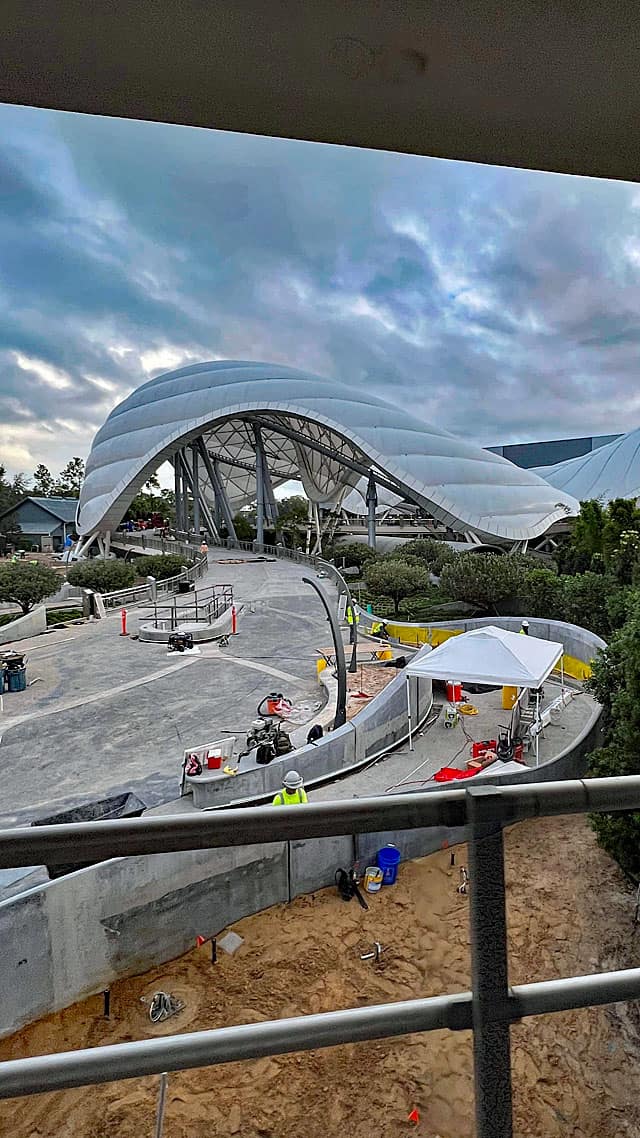 Here's another angle showing the massive canopy and walkway from the PeopleMover.
This angle shows the incomplete areas where lighting and landscaping will be added.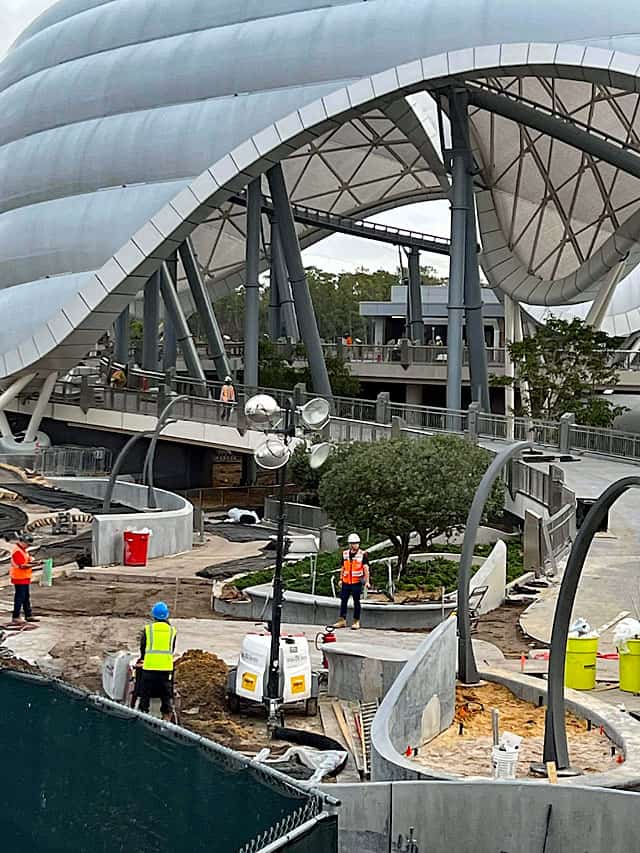 Even though Tron is making progress, there's still more to finish. Check out the addition of greenery above. Can't wait to see landscape when it's all been added..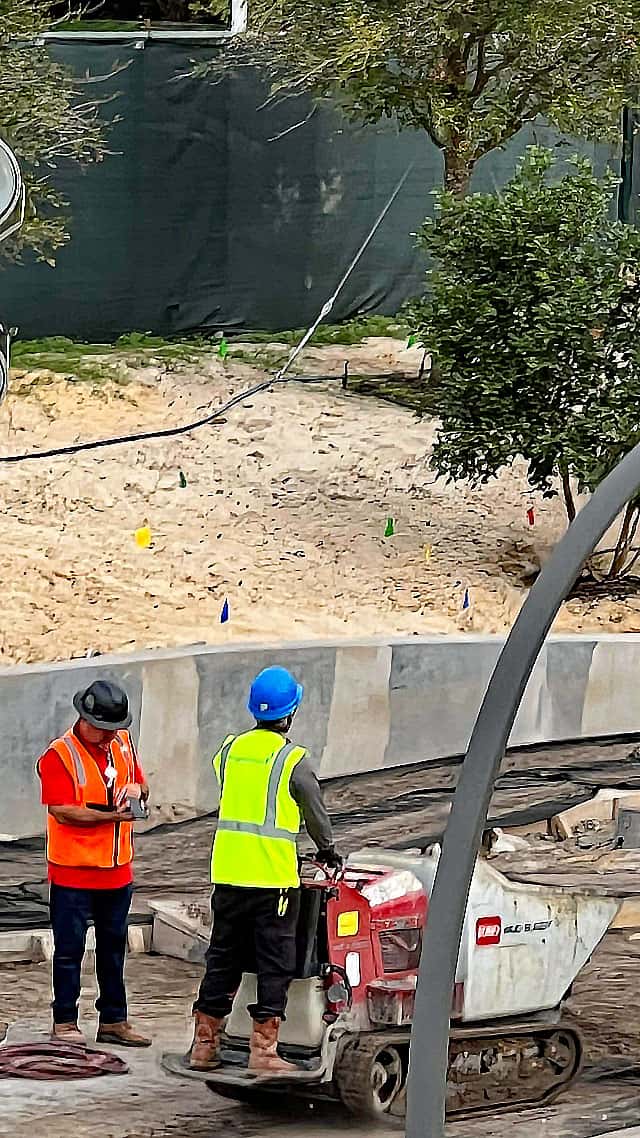 Construction workers are busy ensuring that Tron continues toward opening.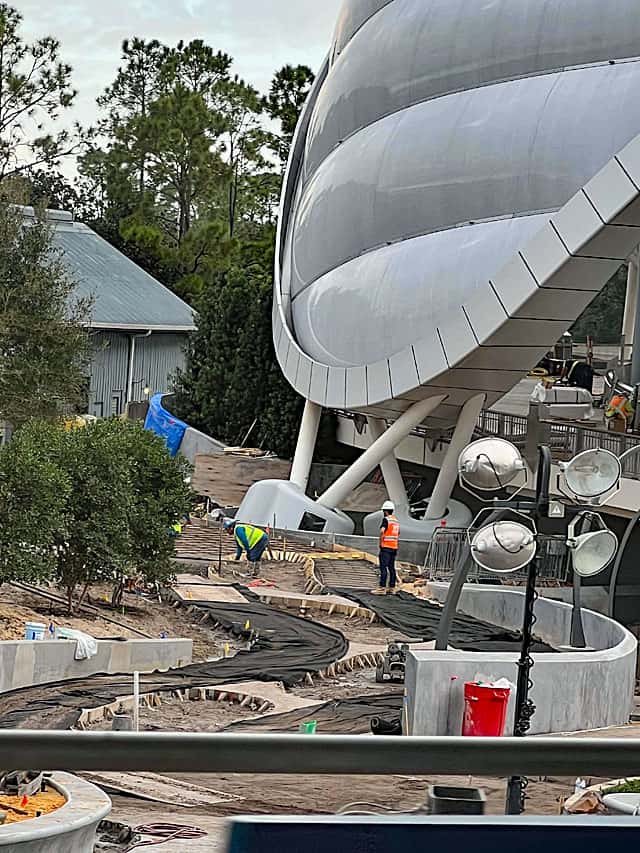 Although trains are testing and tracks are being laid, they aren't complete yet. The black tarp covers exposed track construction so they can't be stepped on. It's going to be so cool seeing the train go around Tron!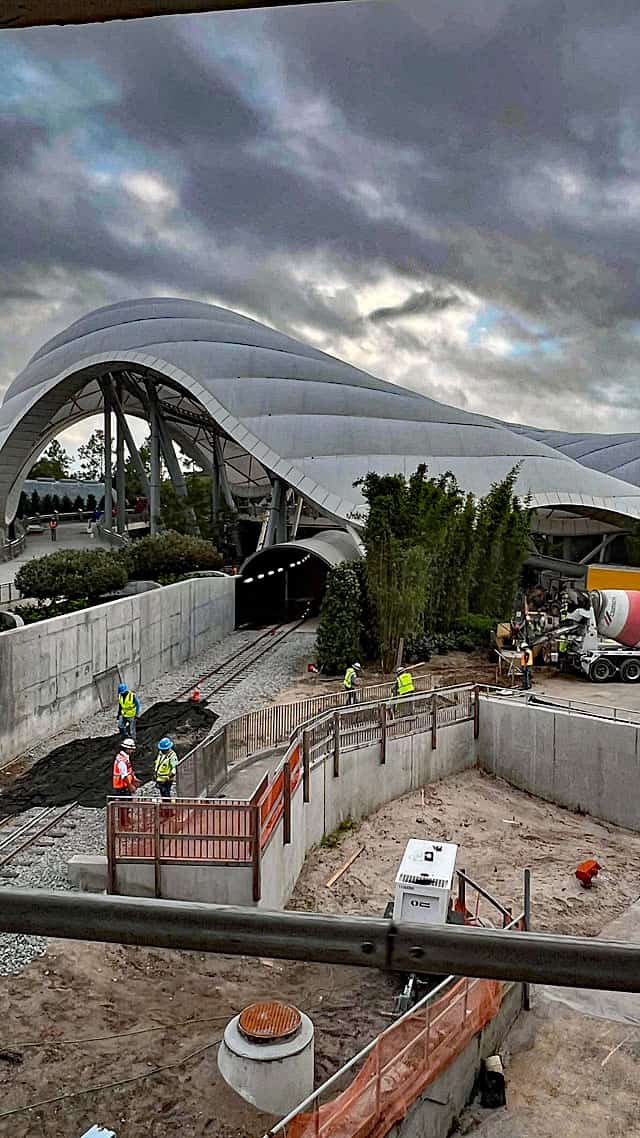 While not completely finished, the tracks near the tunnel are moving along. Only a small portion of this area is covered.
Are you excited about Tron Lightcycle Power Run? Will you be riding it as soon as it opens? Please tell us about it in the comments below or on our Facebook page.

Are you planning a vacation? Reach out to our trusted travel agency sponsor Authorized Disney Vacation Planner
Mouse Class Travel
!